Self-care is a lifestyle – it is encapsulated in the small rituals that make us feel good. The last two years which we have spent in the shackles of the coronavirus pandemic have taught us the importance of self-care. It has also given us more occasion to mull over self-care gift ideas for ourselves, our friends, partners and spouses.
Self-care gifts espouse the idea of wellness. These gifts are designed to offer a morsel of comfort in our active, and often, stressful lives. The gifts could range from something as simple as a journal to as elaborate as a foot spa – it is all about the relief that bursts the tension bubble in the body.
30 Best Self-Care And Wellness Gifts
As you read ahead, you will find a thoughtfully curated list of self-care gift ideas that comprises some of our preferred essentials. Think oil diffusers, skin care and bath products, scented candles; in short all those things that make you feel lovely. Shop on to treat yourself, your partner or that friend or parent who you think needs a little extra affection from you. Tell them that you care about them by assimilating a self-care gift basket from the products we have chosen for you.
1. Essential oil diffuser can change room's vibe
Oil diffusers can change the vibe of a room. They bring the stress levels down and infuse a positive aroma, energy and calmness. If you have had a hard day, you may want an oil diffuser to put a calm primer on your mind.
Compact in size – can be easily placed on your desk
Has an intermittent mist mode in which the diffuser pauses every 30 seconds and a continuous mist mode in which the diffuser keeps operating until the water runs out
Diffuser disperses a comfortable stream of room-temperature mist
Diffuser has eight soothing colors – light can switch from dim to bright
Oil diffusers are also great self-care gifts for your friends who love beautiful aromas.
Related Reading: 20 Fun Things To Do As A Couple
2. A robe is one of the more wholesome self-care gift ideas
There is nothing like spending hours relaxing in one's own room, right? How about you do it in the warm embrace of a comfortable robe?
Made of 60% cotton and 40% polyester
Has a tie closure at the waist
Fabric is soft, breathable waffle knit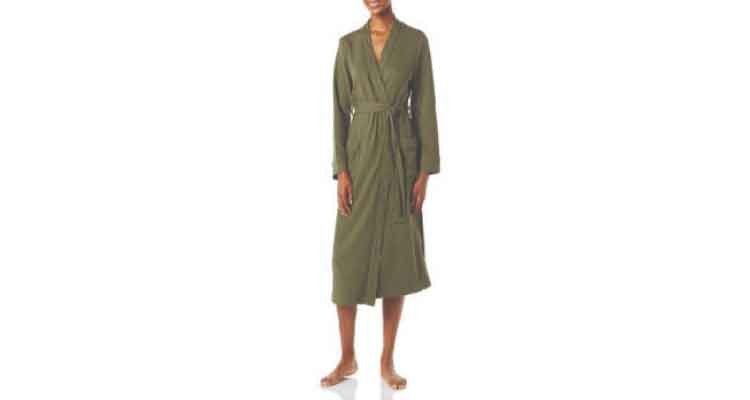 The best self-care gifts are often wholesome. You could gift this robe to yourself as we feel that comfort clothing should be a part of every wardrobe.
3. Natural sleep-wake alarm clock to fix erratic routine
Broken sleep can often result in daytime fatigue. Thankfully there are ways to correct this pattern. You could try things like acupuncture for sleep but if that's not your jam, then you can include the Phillips SmartSleep watch to fix erratic sleep cycles.
Choice of five different natural wake-up sounds
FM radio and tap snooze
Automatic dimmable display
Can be used as a bedside reading lamp with 10 brightness settings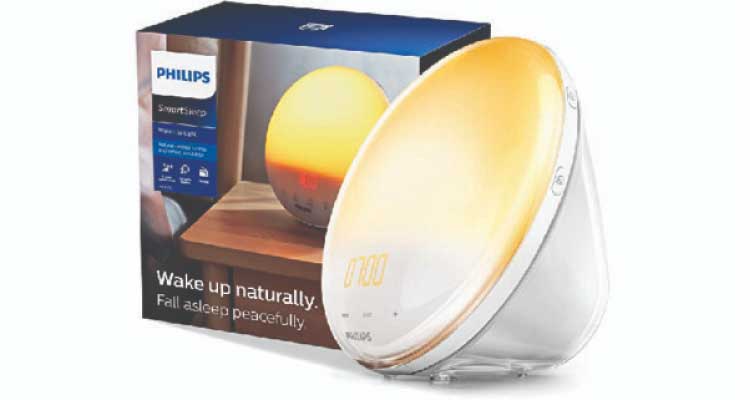 This watch could be a neat addition to a self-care gift package. Even as a stand-alone gift, this clock comes across as a well-thought gift for that friend who complains about not being able to sleep well at night.
4. Self-care kit ideas can include scented candle
If you are looking to put items on the self-care kit ideas list, a scented candle is a great option. A scented candle may ward off bad vibes from a room and make it smell pleasant – just as a room should after a tiring day. This candle may also amp up the pretty factor of your self-care gift basket.
Helps eliminate cooking, smoking and pet smells in the home or office
Can burn for up to 80 hours
Lilac scent
Not tested on animal
The candle is also a great gift for holidays or dates.
5. A gym bag for all your self-care essentials
Self-care may include a great session at the gym – to go to the gym, you need to carry all your essentials. No more funny workout excuses anymore as you have a perfect gym accessory. Now all you need is the motivation to go! The Adidas Duffle bag may come in handy for you as it has tons of space.
100% polyester
Zipper closure
Lifetime warranty
Water resistant base material
Whether you are gifting it to yourself or your friend, it will help in making a statement at the gym. Definitely a self-care gift idea with a wow factor.
6. House slippers for a comfy feel
Home outfits or pajamas are not complete without a set of slippers. And, if it is winter, your gift could help you or the person that you are giving it to, to stay warm and comfy.
1.6-inch thick sole which makes you taller
Suitable for bathroom wear
Ultra-rebound soles to make you feel like you are stepping on clouds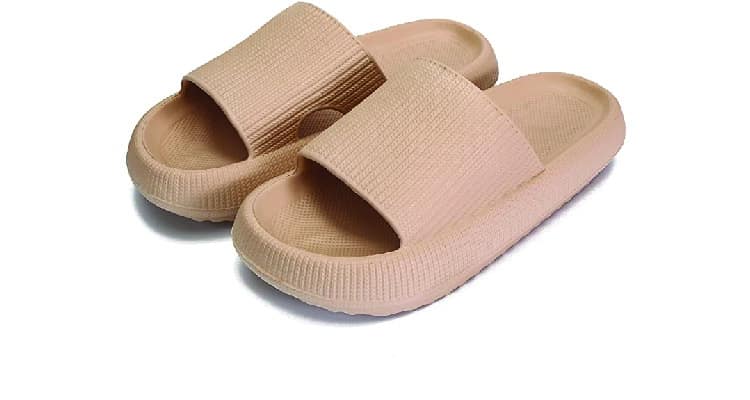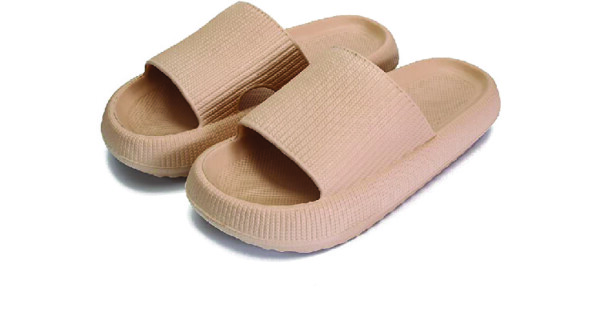 Know a friend who is always roaming around barefoot at home? Well, it is time to give them these.
7. Sleep mask for a good night's sleep
An adorable mask is one of the more thoughtful self-care gifts for women or men who are constantly being woken up by the sun before it's actually time get up and get going. The mask could help them get a full, good night's rest.
100% pure silk
Inside removable cold eye pillow to provide comfortable compression
Larger silk weighted eye mask covers more area and blocks out more light compared with normal silk mask
Soft, adjustable strap fits head size from 18-27.5 inches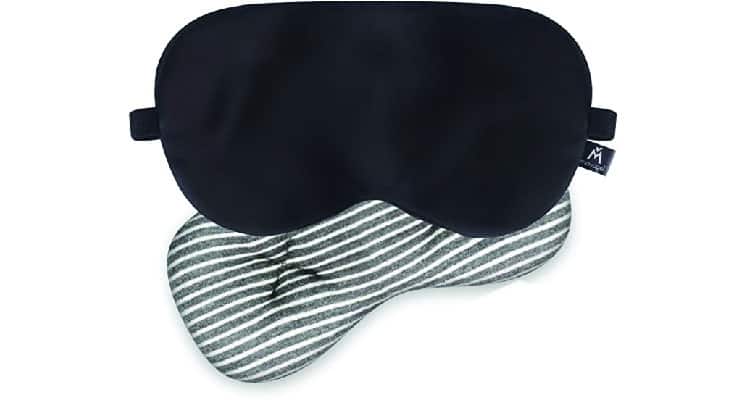 Sleep masks are also great gifts for people who travel constantly. It's a great small-but-universal self-care gift idea.
Related Reading: How Sleeping In Separate Beds Made Them A Happier Couple
8. Bed tray so you don't have to renounce coziness
Are you looking for self-care gifts for friends who love staying in bed? This bed tray could just brighten up their day then.
Tray table made of bamboo material
Great for outdoor use
Double handles make it easy for transporting
For extended life use bamboo oil occasionally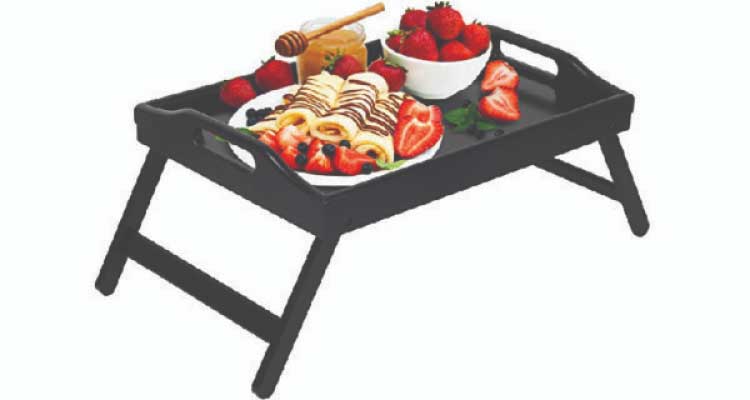 While this tray ups the cozy quotient, it's also quite utilitarian – they can either eat their breakfast on it or use it to keep their laptop on it. What a great and caring way to express your feelings to someone you love. Talk about self-care gift ideas that are useful to boot!
9. Kombucha brewing kit for refreshing health
Kombuchas can be an expensive daily habit. If you know someone who loves these health drinks, but cannot spend $3 to $5 each time they buy a bottle, this Kombucha brewing kit will be the perfect gift.
Includes top quality bottles needed for flavoring your kombucha after primary fermentation
Gallon Glass Jars made in the USA and built to last
For a limited time, you can try second fermentation subscription box recipes free
Kit includes a live kombucha scoby with a full cup of starter tea, organic sugar, black tea blend, a tea bag and lid
The person you give this set to will be able to make their own kombucha in the comfort of their own home. This kit is a whole self-care gift package in itself, don't you think? Now you're thinking of getting one for yourself, aren't you?
10. Put an adult coloring book in a self-care gift basket
Assembling a self-care gift basket is a happy task, we feel. This adult coloring book will add to the joy. It's been found that coloring helps manage stress and cope with anxiety.
All drawings are created by hand
50 different models to color
Detailed mandalas
Single-sided pages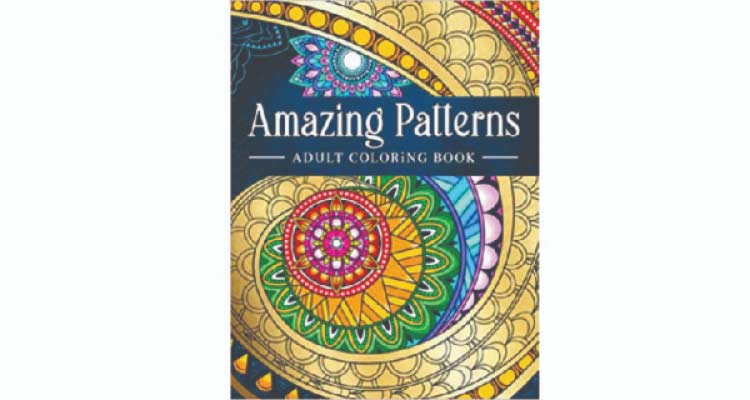 Mandalas are also in vogue, so this is definitely one of the trendier and more a la mode self-care gift ideas out there.
11. Self-care kit ideas: Nail polish set
Your search for self-care kit ideas may end with this nail polish set, which we believe is great for at-home manicures. It comes with everything one needs to get started so they don't have to spend a lot of money at the salon.
12 popular colors, base and top coat set, matte top coat, 36W led lamp, big storage box and hand masks
Free storage box
Nail dryer helps cure all kinds of gel polish in brief time
Polish lasts up to 21 days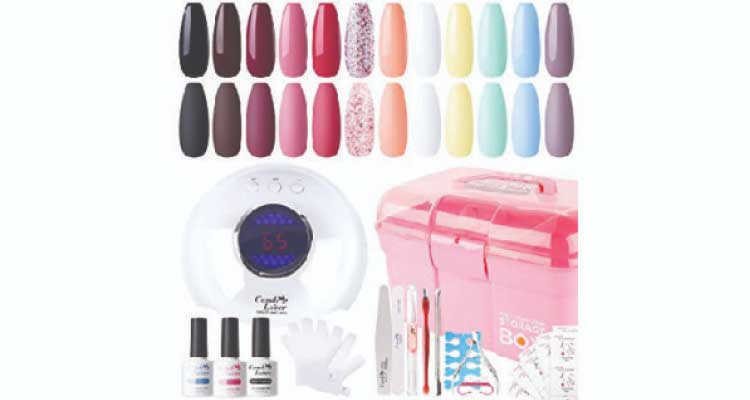 If you know someone who needs to pamper themselves, you could gift wrap this wonderful set and give it to for no matter what the occasion. Oh! And doesn't this count among super self-care gifts for women?
12. Self-care gift ideas for skin: Sunscreens
Every good self-care routine involves sunscreen. The Neutrogena sunscreen is specifically formulated for a range of skin tones so it doesn't leave a white cast.
Dry-Touch decreases the risk of skin cancer
Lightweight, fast-absorbing
From the #1 dermatologist-recommended sun care brand
Uses Avobenzone for optimal broad-spectrum protection from skin-aging UVA rays
If you have forgotten to buy sunscreen, this is your reminder. Or, if you think your friend or special someone is ignoring this vital and essential skin-care item, give them a bottle.
13. Add some hand balm in the self-care gift basket
Looking for self-care gifts for friends or your partner? Are you curating a nice self-care gift basket? How about this small addition of a hand balm?
We often ignore dry or peeling hands. Keeping a nice balm at hand could alleviate your problems. During summer dates, one's hand might start feeling dry. That's when this hand balm can be really helpful.
One 3-oz tube
Contains 7 intensive moisturizers, plus vitamins A, C and E
Repairs dry hands
Quick-absorbing and fragrance free
Hand balms make for small-yet-essential gifts. After all, who doesn't love soft hands?
14. Scalp massagers for hair care
Are you or someone you know, pressed for time to get a shampoo or a blowout at a salon? Then, this scalp massager is the next best thing. You can keep it handy inside your shower, too.
Perfect for various hairstyles
Massage scalp in the shower to ease itchiness and promote blood circulation
Ergonomic design fits perfectly in your palm; easy to hold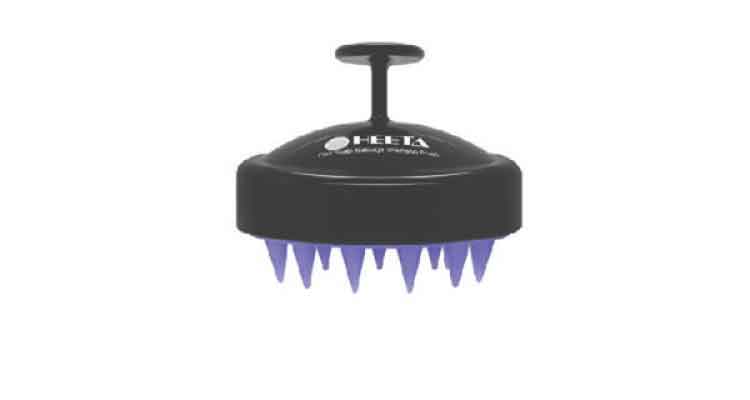 The soft scalp massagers may help you feel great and cared for. Who doesn't want a great hair day every day?
Related Reading: How Hair Loss Triggers Body Image Issues And Impacts Relationships
15. Pimple patches to zap the zit away
Are you prone to getting pimples? Don't let them ruin your day. Patch it up as soon as you see one and shed the worry.
Hydrocolloid sticker improves the pimpled area
Results in 6-8 hours
All-night adhesion – strong enough to stay on through a whole night of tossing, turning, and pillow-squishing
Blends seamlessly into skin
A box of pimple patches is also among the top self-care gift ideas for men or women, especially if they have oily, problem skin.
16. Wellness journals to track self-care
An essential part of self-care is actively working towards getting better. It needs planning and cataloging of the steps you take to make yourself feel better. A wellness tracker journal could help you on this path.
406 undated pages
Smooth, matte, high quality, colored cover
Inside pages are printed in black and white
The journal will help you track your daily check-ins, mood swings and gratitude lists. If you have an unorganized friend, you may want to surprise them with this gift. You can put this journal in your self-care gift basket too.
17. A tea making set is a whole self-care gift package
If you are looking for self-care gift ideas for friends who love tea, you have come to the right place. A quiet cup of tea can brew happy and calming thoughts and this tea-making kit may just make the moment happen. You can indulge in the process from making to sipping.
Includes a teapot
Comprises four double walled glass cups, tea leaves and blooming tea
Comes with rust-free stainless steel tea strainer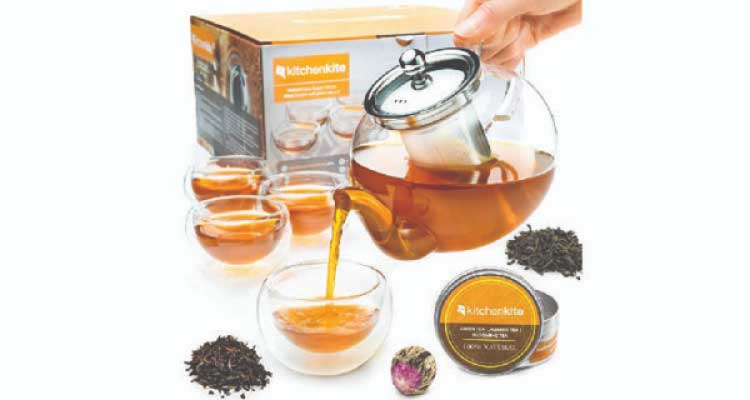 Can you think of other self-care kit ideas
18. Soft pillows for comforting sleep
Self-care gift ideas need not always be dazzling. They can be simple and comforting like this pillow that can ease you into sleep. If you were looking for a good pillow, your search perhaps ends here. Or, if you know a friend who isn't sleeping well, you may want to consider gifting them one.
Memory foam contour pillow designed to fit the curve of the human cervical vertebrae
Can be used in different sleeping positions
All materials are chemical-free
Comes with double pillowcases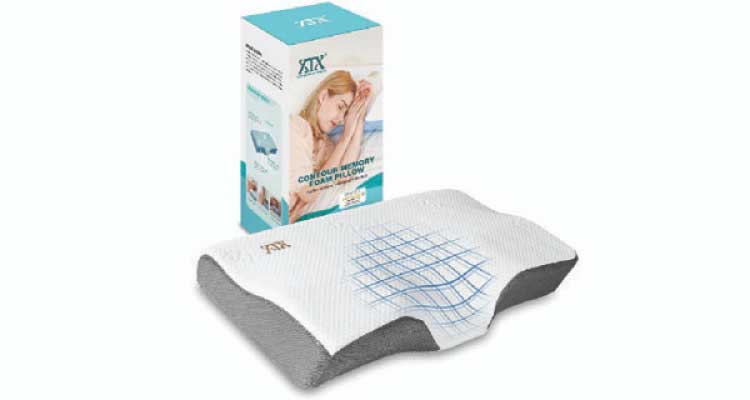 Don't sleep on these self-care gift ideas, seize them.
19. Best self-care gifts: Hydroflask
Do you often forget to drink water? Or, do you know someone who needs to be reminded to drink water often? Gifting a cool hydroflask may serve as the right reminder.
Dishwasher safe, water bottle; allows quick and easy cleaning
Slip-free powder coating won't sweat
Hydro Flask metal keeps cold drinks cold and hot ones, hot
Made of stainless steel with leak-proof lid
This gift item is simple no doubt, but essential nonetheless. Its utility, we feel, puts it up high on the list of best self-care gifts. Moreover, this is a great way to show someone you care about their health.
20. Self-care gift ideas for women and men: Beauty mask
Self-care gift ideas for women and men include nice skincare products. If you, your friend or partner have been looking a little dull because of lack of attention to your beauty regime, the Garnier hydrating sheet masks are a special treat.
24 hour long-lasting hydration
Mask soaked in half a bottle of hydrating serum
Just one use and skin looks fresher, more radiant and feels softer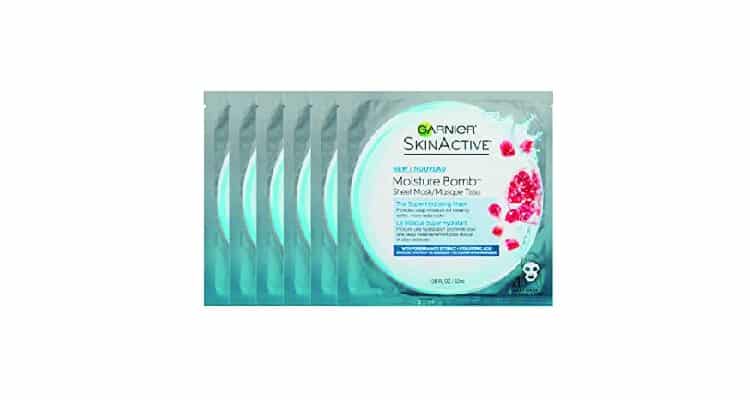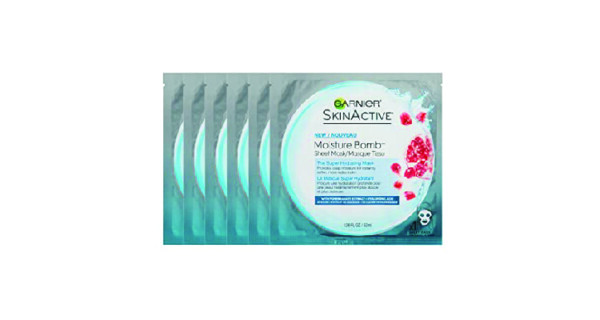 Gift this to someone you love to remind them that they can look beautiful and be busy at the same time.
21. Self-care cards for mindfulness
Establishing a self-care routine may seem like a daunting task if you are stressed. Some self-care cards may help you pave your way out of the chaos.
Contains 52 effective exercises for mindfulness, meditation and anxiety relief
Exercises can be quickly memorized and used at work, office, school, commute, counseling or yoga
Cards developed by a team of therapists, counselors and yogi professionals
Learn how to focus on breathing, observe your body and awaken positive thoughts through visualizations
Self-care gift ideas need not always have material benefits, such as these cards. They could be something that lays down a wonderful starting point for your journey towards optimal self-care.
22. Best self-care gifts for skincare: A facial cleaning brush
Face cleaning is an important self-care ritual. How about we amp it up with the Olay regenerist facial cleaner that could give better results over a simple wash?
Dermatologist-designed exfoliating facial brush boosts performance of cleanser for deep clean
Facial cleansing brush delivers superior cleansing on hard-to-remove makeup
Safe for in-shower use
Includes one facial cleansing device handle, two soft bristle brush heads and two AA batteries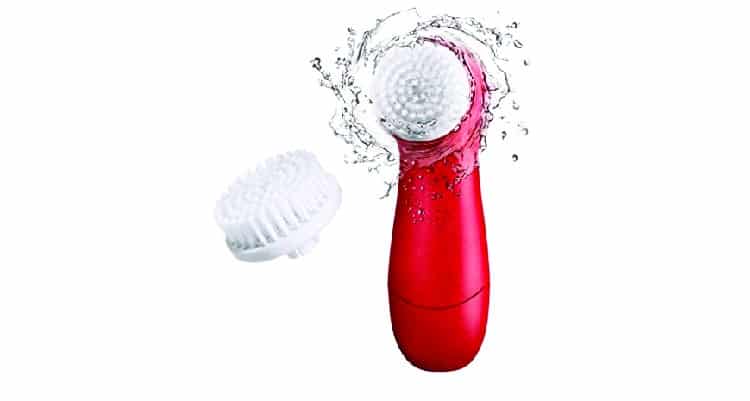 Glowing skin is just one brush-stroke away. And tell me honestly, who wouldn't love this as a gift?
23. Self-care gift basket for pleasant surprises
A self-care gift basket is full of lovely surprises, so naturally, they are easily among the most appealing gifting options.
Set includes rose and pink clay bath salts
Pink clay rose and goat milk soap, and lavender soy candle
Organic beeswax, vanilla lip balm
Handmade beets and apples signature dark chocolate organic chamomile loose leaf tea Again, one product or two?
Full of such wonderful items, there is no chance that this will disappoint. If you are looking for readymade self-care kit ideas, hit the buy button!
Related Reading: 50 Cute Notes For Him That Would Surprise Your Man Everyday
24. Night lamp for some bedside warmth
A night lamp is a great gift for someone who has a habit of reading before turning in for the night. This gift could be for anyone who likes to spend some time winding down before hitting the sack.
Dimmable desk lamp offers three level brightness options
A simple tap anywhere on the metal base adjusts the brightness or switches it on/off
Glare free, non-flickering and noiseless
Two free bulbs included
Self-care gift ideas such as these are sure to light up the not just the room, but also one's mood.
25.Bath salts for ultimate relaxation
If you are putting together a self-care gift package, do not forget these bath salts. The pleasure of a long, warm bath is something many yearn for. In addition, great bath salts can definitely help you shed the acquired stress.
Dr Teal's Foaming Bath is a combination of pure Epsom salt and luxurious essential oils that revitalize tired, achy muscles
Lavender helps relax mind and body
Foaming bath creates long lasting soap bubbles
Cruelty free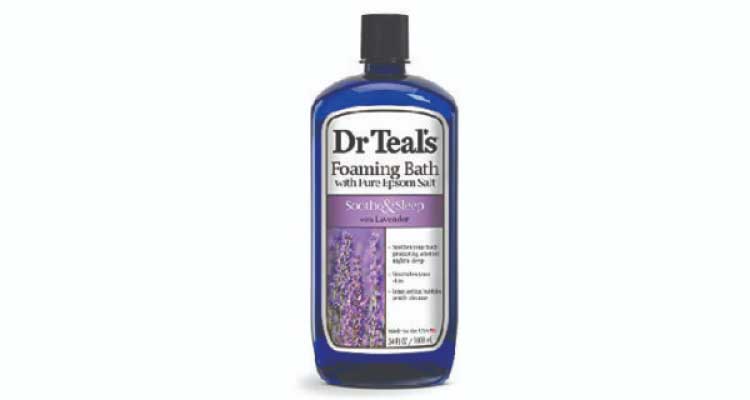 Bath salts make for pleasing gifts that promise a wonderful and luxuriant "me" time and personal space.
26. Yoga mat for fitness lovers
Self-care gift ideas for men and women who are into fitness include yoga mats. A little bit of yoga can help you remain energetic and positive. This form of exercise is a widely recommended self-care ritual. If you know a friend who needs one, this chic mat just might make their day.
Extra thick mat
Textured foam provides traction and stability
Material meant for shock-absorption and comfort
Elastic straps secure rolled-up mat
If you are ready to start an exercise regimen as part of your self-care journey, this mat might just be the perfect gift to yourself.
27. A foot spa for unwinding at home
I vote for foot spas as the ideal self-care gift ideas that promise comfort in one's own home. If you want to pamper yourself or know a person who loves pedicures, this foot spa can't be beat.
Massage water jets and raised nodes gently massage and soothe tired, overworked feet
Callus removing stone included
Designed with an integrated splash guard that helps prevent splashes and spills
Convenient toe-touch control
Imagine having such comfort at your beck and call! This could be the much-needed gift to self that you will want to keep to yourself.
28. Self-care kit ideas for the skin: Derma rollers
Dermal rollers may look intimidating, but with correct use they are painless and heal skin damage. It will make for a perfect gift for the friend obsessed with loves skin care.
Roller has 0.25mm surgical steel, premium grade quality microneedles
540 microneedles for use on face, neck and body
Surgical steel is more sterile than titanium
Compact device, can be carried anywhere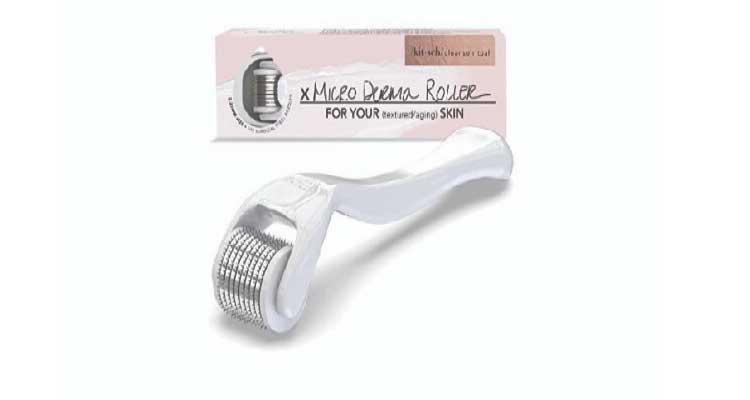 This roller could also be included in your self-care routine. What are you waiting for? Buy this sweet deal now.
Related Reading: 11 Best Korean Facial Cleanser For Combination Skin | 2022
29. Handheld scalp massager for instant calm
This handheld scalp massager is a great gift for someone who needs to relax. And it's so easy to use – simply move it up and down gently over your head and revel in the sensations.
Made of metal but soft for the head scalp
Durable and easy to clean
Prongs made of high elastic spring
Can be adjusted to the shape needed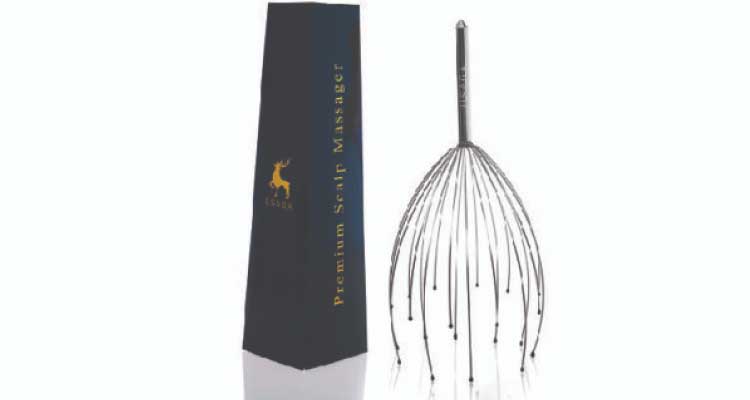 If you are the boss of a hardworking team managing stressful deadlines and targets, you just might want to surprise your co-workers by keeping a scalp massager on their desk.
30. A massage gun to ease the sore stress
Has stress accumulated in your muscles? Have you been dreaming about a good massage but have no time? A massage gun may just solve your worries, or anyone else who you know needs to relieve the stress a bit.
The high-speed pressure pulses to muscle tissues to achieve perfect massaging effect
The massager removes soreness and stiffness 
A high-quality carry bag is provided for free with the set.
The gun weighs 800 grams and has long battery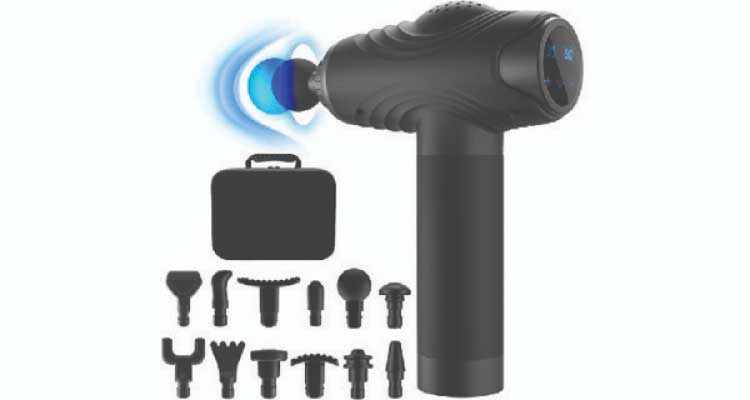 Pack this gift for a friend, who you think has been stressed. They will remember you for it.
There is a lot of thought that goes into selecting the best self-care gifts. Whether you are putting together a self-care gift package for yourself or looking for self-care gift ideas for men, women and friends, we feel we have you covered with a choice list of products. We hope these items brighten your day and sneak in a little comfort in your hectic day.
FAQs
1. What is considered self-care?
Self-care is any habit or ritual that makes you feel good and comfortable. It involves taking care of your skin, health and overall wellness. 
2. What should be in a wellness basket?
A wellness basket for skincare can contain sunscreen, bath salts, hand balm, scalp massager and face masks. If you are looking for a wellness basket or a kit for health, we would recommend the kombucha brewing kit.
3. What do you put in a self-care package for a friend?
A self-care gift package for friends can include a clock, sleep masks, beauty masks and more. If you are looking for self-care gifts for women, you can give them a nail polish manicure set.


30 Gift Ideas For Women Who Have Everything – Unique Gifts For Her
Ask Our Expert
You must be Logged in to ask a question.