Gifts for men are very generic and it's pretty difficult to find something that's useful yet unique. Accomplishing this feat becomes a little harder on an anniversary because you do want the present to be a teensy bit romantic. The first anniversary goes by in a blur of the honeymoon phase and you get away with decent gifting skills. But 2-year anniversary gifts for him? They pose a big challenge.
Old school romance doesn't make the cut for our twenty-first century. Modern dating calls for smart presents that are actually useful on a daily basis. What's the word we're looking for? Practical. And don't get us wrong, practical does not mean boring. Practical presents are those which cater to an individual's needs and interests; anything that's an addition to an area of interest in their lives.
By this definition, practical presents can be given on the basis of your boyfriend's hobbies, work, or leisure. We've curated this splendid list so you can find a 2-year anniversary gift for boyfriend. You'll get all the help needed to surprise your man with an ideal present. Roll out the red carpet for these stellar ideas…
30 Best 2-Year Anniversary Gifts For Boyfriend
We bet you're tired of seeing the same old products online. Because even today, when men's gifting has progressed significantly, finding an offbeat present is tough. After all, no one wants to give their partner a cliché. We're well aware of the shortage of ideas around two-year anniversary gifts for him. And this list is going to be your best friend as you make an important decision.
You will certainly find something you like here because we're offering a range of presents. Depending on your style (and your boyfriend's, of course), you can choose the perfect fit. You may now proceed to our catalog of 2nd anniversary gifts for him – don't stress about anything. Happy shopping to you!
Related Reading: 30 Unique 2-Year Anniversary Gifts For Girlfriend To Impress Her
1. Bath and body works gift set
TLC and practicality go hand in hand with this fabulous hamper by Bath and Body Works. One of America's most loved brands, it continues to win hearts with its assorted products. These bathing items are the finest two-year anniversary gifts for him.
This set contains three products – body lotion, body cream, and body wash – that are skincare essentials for men
The wash is 3-in-1 and can be used on the face and hair too
Men's products have strong fragrances but this one strikes the balance with its scent. Mediterranean waters, geranium & amber wood is a perfect combination
The product has good value for money because the quantity is approximately 8 fl oz / 226 g
Highly suitable for men who place importance on grooming and self-care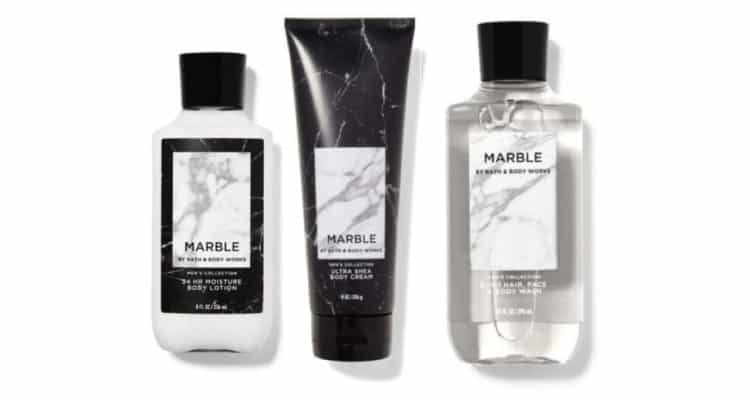 2. A personalized whiskey glass
The Spotted Dog Company's custom drinkware is highly coveted! It is the perfect 2-year anniversary gift for boyfriend who's a whisky connoisseur. What better to cater to an American taste than a made-in-USA brand? 
This product can be customized with your boyfriend's initials. You can also include an additional message on the glass when you proceed to personalize the item
The laser etching is permanent and safe to expose to a dishwasher
The glass holds 10.25 ounces of liquid. It is lead-free and safe to use
It is a classic present that is super-durable
The glass is relatively easy on the pockets and looks quite refined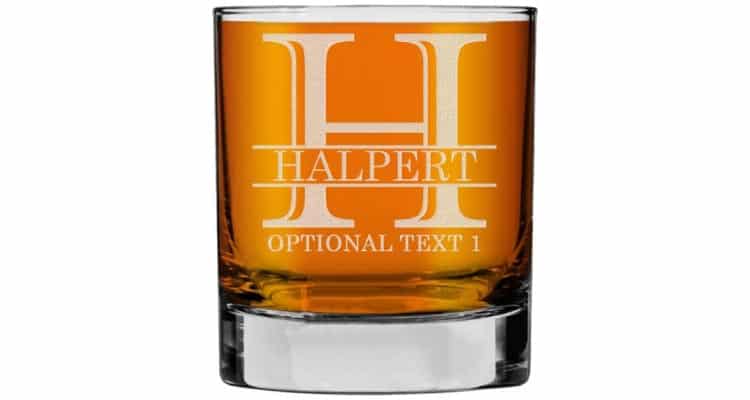 3. ASICS running shoes
What's a better 2-year anniversary gift for a fitness freak boyfriend than running shoes by ASICS? We bet you didn't know that ASICS is an acronym for 'anima sana in corpore sano' (sound mind in a sound body). No wonder they're one of the best manufacturers of sports equipment…
These Gel-Venture 6 MX Running Shoes are exceptionally durable because of the high abrasion rubber in their outsole
They are 100% synthetic, aka cruelty-free 
The sock liner makes the shoe orthotic-friendly. An individual with a medical orthotic can tweak the liner or remove it completely
The GEL cushion makes for a smooth transition, reducing shock impact significantly
Sports shoes that cater to such needs are usually available in a fixed design. ASICS, however, provides several color options for these beauties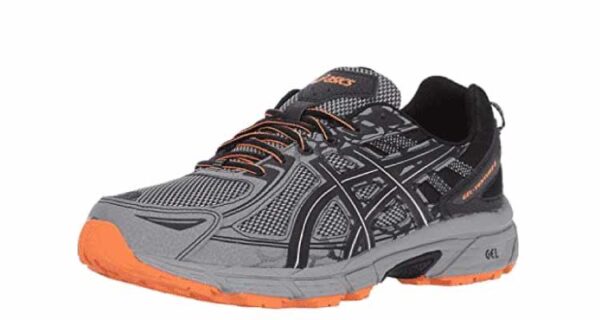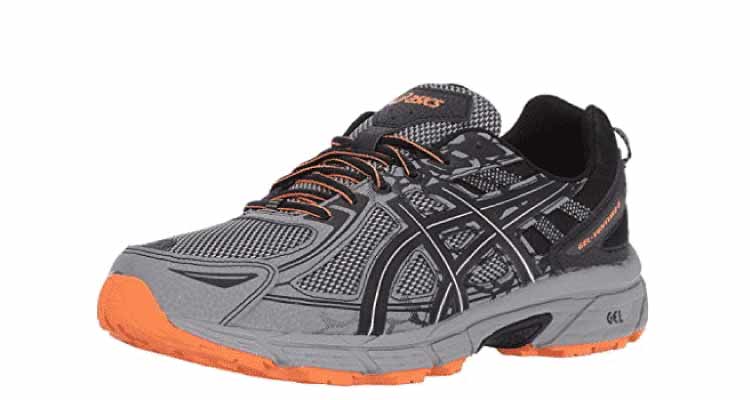 4. Joshua weissman: An unapologetic cookbook
If your man loves the kitchen, this New York Times bestseller is one of the best two-year anniversary gifts for him. Renowned author and food blogger Joshua Weissman's masterpiece is every chef's dream. Ditch cliché aprons and hats in favor of this genius cookbook.
There are more than 100 delectable recipes in this book, ranging from appetizers to desserts 
The dishes span across several cuisines and countries, giving the book a global appeal
Weissman begins with basic concepts and levels up to slightly more intricate recipes
The tone is witty and engaging, captivating the reader's attention thoroughly – never a dull moment!
The book is worth every penny spent because it will lead to more quality time with your man over the dinner table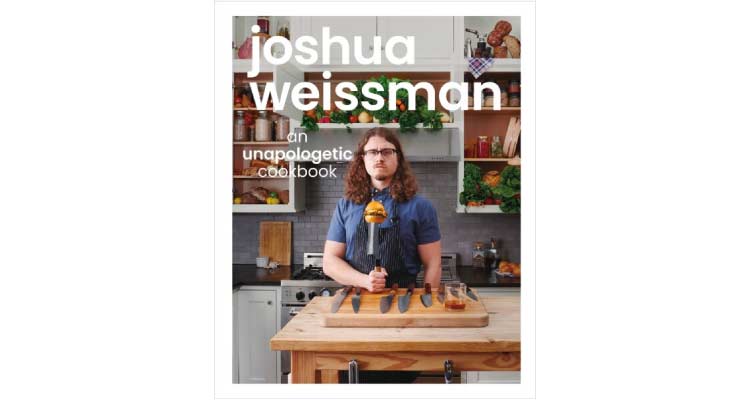 5. Beats noise-canceling headphones
In our era of work-from-home, quarantines, and lockdowns, Beats comes to the rescue with noise-canceling headphones. The company specializes in its speakers and headphones that are bass-heavy. Know what this means? They're a GREAT investment for the long run. 
These wireless headphones are one of the best two-year anniversary gifts for him because of their premium noise-canceling feature
They have a battery life of 22 hours – perfect for a hectic day of work. Moreover, their charging is quite fast. You won't have to wait for hours to use them urgently
They are compatible with Android as well as iOS
Their Bluetooth is high-performance and gives good connectivity
Beats is a premium brand so the product is a bit expensive. But you can't put a price on love, can you? 
6. Hydro flask water bottle
Remind your boyfriend to stay hydrated with this fabulous Hydro Flask on your two-year anniversary. These environmentally conscious water bottles have received a huge green flag from people around the world. A pop culture favorite makes for perfect anniversary gifts for boyfriend of 2 years.
The bottle is available in 3 sizes and multiple colors. This has been a huge selling point because it caters to all tastes and needs
It is insulated and maintains the liquid's temperature very well
The Hydro Flask is made of stainless steel; it is reusable and dishwasher safe
Lightweight and travel-friendly, the bottle can be used on the go in a car's cup holder. We know that these are important parameters when you're scouting for two-year anniversary gifts for him 
A huge pro is its lifetime warranty against any defects from the manufacturer's end. Overall, it is a very dependable product as a 2-year anniversary gift for boyfriend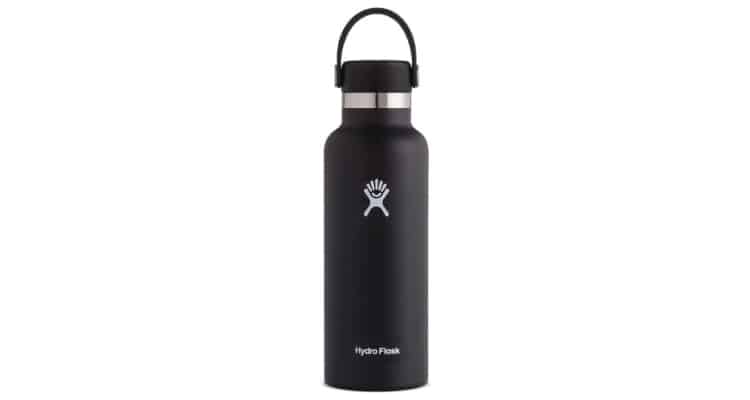 7. Fossil minimalist leather wallet
Men's fashion and minimal gifting join hands with this chic wallet/card-holder by Fossil. The famous brand keeps things sleek and simple with its designer products, upholding the maxim of 'show, don't tell'. 
This card case wallet is made of 100% leather and cotton
It has two credit card slots, one pocket, and one ID window. There's no scope of the wallet bulging awkwardly from the pocket
Its slim design is compatible for men who don't like carrying many things on them 
You may want to couple this present with something else too. While the wallet ranks high on style quotient, it may not be enough for a 2-year anniversary gift for boyfriend
8. Viking revolution beard care kit
Can we please have a drumroll for this incredible product of men's grooming? This Viking Revolution kit is every bearded guy's fantasy. The brand takes facial hair care to a whole new level with its range of products. They put it best themselves – "We've got your hair goals covered!"
This hamper comprises 5 products – a beard brush, beard comb, styling scissors, oil, and balm. They are the must-haves of grooming
The beard balm is citrus-scented; not too strong, not too mild – just perfect
The box is trendy and travel-friendly. Your man won't go through any hassle in carrying this kit with him
Viking Revolution gives great value with the price of this set. All the bestsellers in one place at a reasonable cost!
A free e-book is guaranteed on every purchase. It is a comprehensive guide on grooming for men. We think this gift is one of the winners in our list of two-year anniversary gifts for him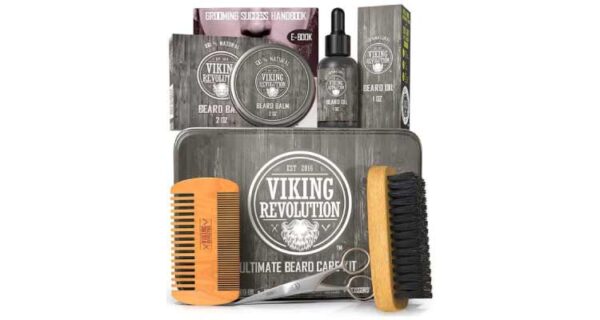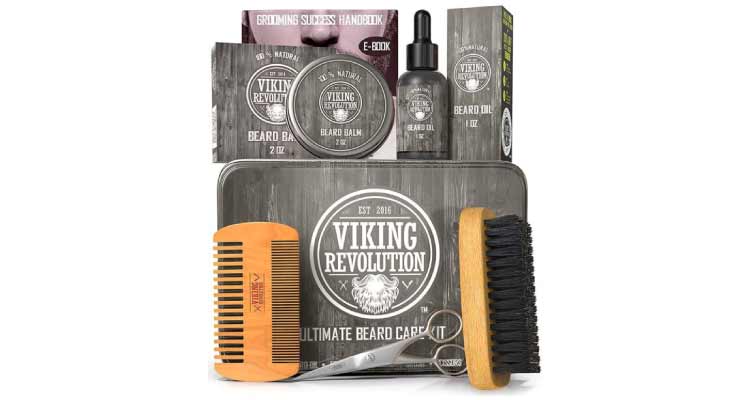 9. A 2022 planner
Dating a workaholic? We've got you covered for the two-year anniversary gifts for him with this 2022 planner from Inamio. Weekly/monthly planners make a person's life easier by leaps and bounds and this one is doing it just right.
Organization becomes easier when planners are divided precisely. Inamio's planner has 30-minute time slots which will help your boyfriend plan everything down to the T
Weekly view pages, monthly view pages, unique goals section, and the notes page are other excellent features that enhance user experience
The spiral binding makes flipping smoother and high-quality thick pages don't let the ink bleed through
Its ideal size makes it fit into any briefcase or laptop bag 
This is a budget-friendly product with high utility, making it an ideal 2-year anniversary gift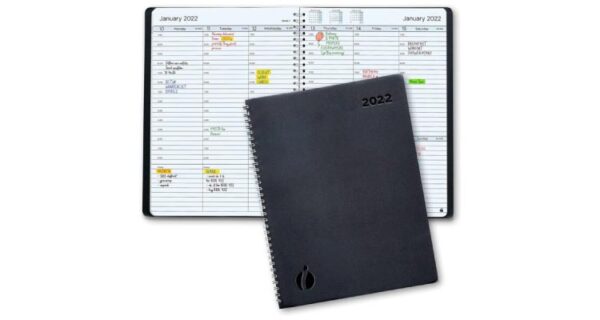 10. Dolce & gabbana eau de toilette spray
Did you say you wanted a touch of luxury in two-year anniversary gifts for him? Dolce & Gabbana, the epitome of opulence and style, is here with an Eau de Toilette Spray for men. A scent is an important part of how a man presents himself and D&G knows this best.
The scent, titled 'K', is woody – a blend of Juniper Berries, Citruses, Blood Orange & Sicilian Lemon
Warm and spicy, it is suited for daily use. A gift your man can put to use regularly
The bottle is aesthetic with a crown-shaped cap design, making it one of those 2nd anniversary gifts for him that is traditional yet modern
There are 3 sizes in which the spray is available. (Can this 2-year anniversary gift for boyfriend get any better?)
It's expensive, like most Dolce & Gabbana products, but is worth the money. The scent will last all day and impress everyone around him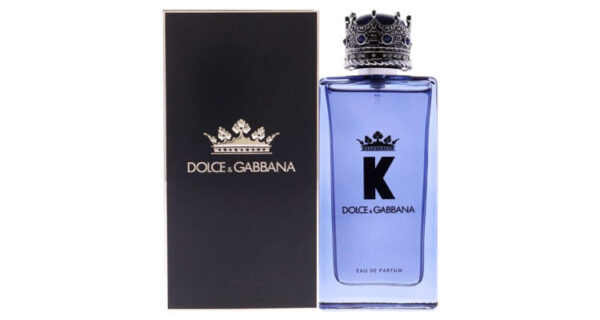 Related Reading: How To Make Up For Forgetting Your Anniversary – 8 Ways To Do It
11. Starbucks instant coffee
Jessi Lane Adams said, "Coffee smells like freshly ground heaven." And Starbucks proves this every day with their… well, everything. We can't curate a list of 2-year anniversary gifts for him without throwing coffee in the mix. 
VIA Ready Brew is an instant coffee available in different flavors like Colombia and French Roast
Colombia is the best rated of them all. It is a medium roast coffee with undertones of nuts and herbs
This is a 50-count pack of 1. However, another larger size is available with their 84-count pack
The coffee is super quick to make – a fresh and easy start to the morning
The price is a tad hefty for coffee but a 2-year anniversary gift for boyfriend calls for something special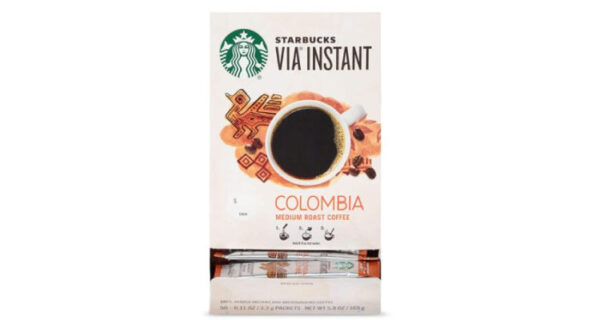 12. NY threads bathrobe
A spa or salon day might seem frivolous because it's a one-time thing. But what's the alternative? An NY Threads bathrobe! A luxurious robe is a wonderful gift that's a cocktail of comfort, splendor, and pragmatism. Hey, that's a triad which is the brand's hallmark.
This is a plush shawl collar fleece bathrobe, the best choice to unwind after a long day
You know a product is good when it has pockets. This robe has two front pockets!
The adjustable waist is also a huge plus although the product is available in 3 sizes
You can wash this in the machine and tumble dry it as well. The easy maintenance is a relief since many robes need extensive care and have varied wash requirements
The 7 color options are impressive. We like the gray best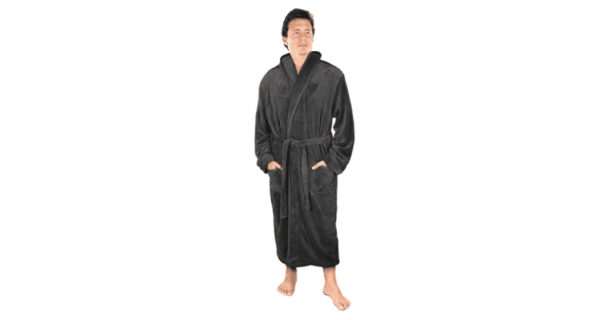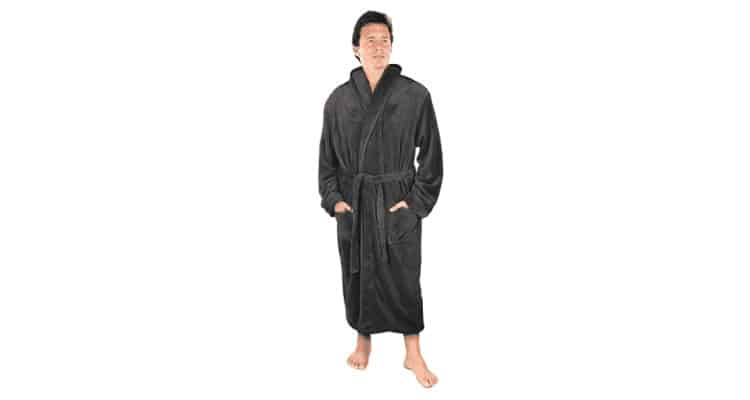 13. Michael kors watch
A watch is an indispensable part of a man's attire. You can use two-year anniversary gifts for him as an opportunity to amp up his style quotient. One of the finest brands to help you accomplish this task is Michael Kors. Can you really talk about accessories without MK?
This stainless-steel quartz watch is suited to almost all outfits. It is sleek, simple, and makes a statement 
It has a round dial and a bracelet strap. The Michael Kors logo finds its place in the dial very minimally 
A watch is a timeless investment (pun intended) but this one is going to be on the high end
There are many options available in this series and you can choose the watch which resonates with your boyfriend's sense of style
It is a very giftable product because of its chic packaging. MK has your anniversary gifts for boyfriend of 2 years sorted.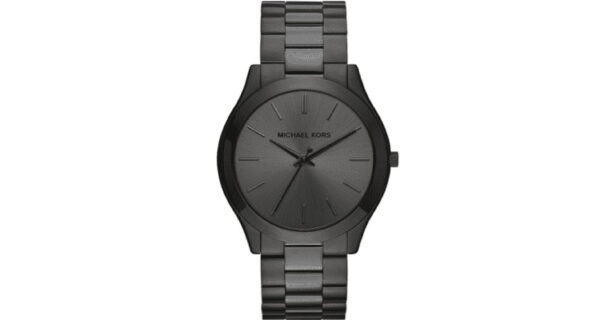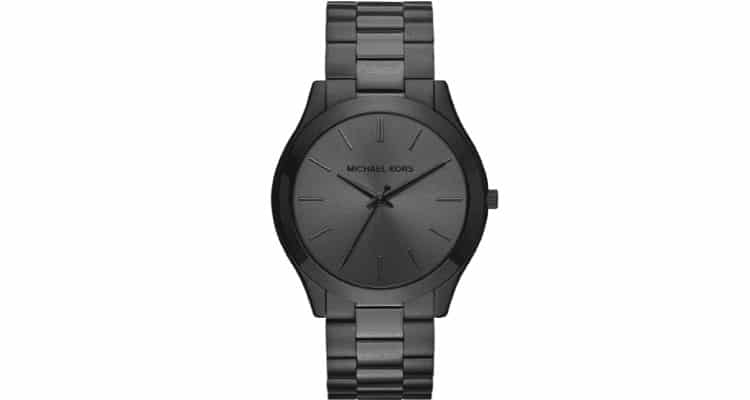 14. Lenovo laptop bag
Dating a workaholic? A laptop bag is an everyday item that everybody undermines. Carrying a good one is important in terms of presentation as well as utility. Lenovo is a brand trusted by millions for the products it makes. Their tagline "Innovation never stands still" is a testament to their ingenious goods.
The shoulder bag can accommodate a laptop or tablet up to 15.6 inches
Made with water repellent fabric, it protects your gadget from spillages or rain
Besides the main compartment, there are other pockets for related accessories like notebooks, pens, etc.
The design makes it light and ready to go. The shoulder strap is also adjustable
Your hunt for budget 2nd anniversary gifts for him ends here. The bag is quite affordable and offers excellent value for money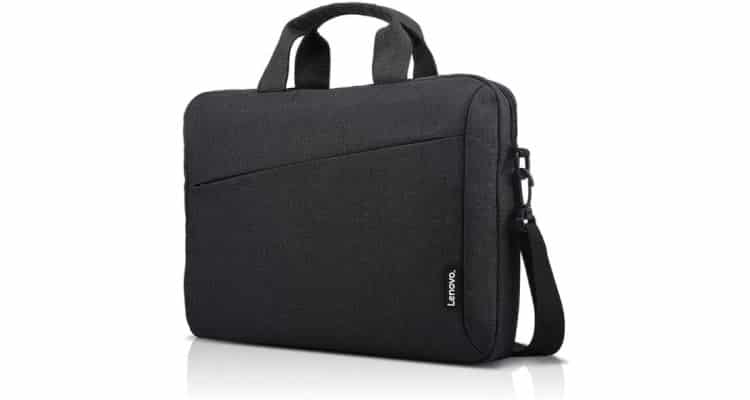 15. His and hers coffee mugs
Well, it's your anniversary too. Twin coffee mugs are an excellent gift because they'll lead you both to spend more quality time together. MAINEVENT knows this better than anyone – you only have to look at their line of products to see what we're saying.
The ceramic black and white mugs are labeled 'his' and 'hers'. Like we said, they're two-year anniversary gifts for him and her!
The text on the mugs does not fade. This durability, coupled with their look, makes the mugs worth their price
Both mugs are compatible with coffee machines, microwaves, and dishwashers
There are other text options available if you're looking for something kookier
The packaging is super cute and you won't have to put in much effort to gift-wrap them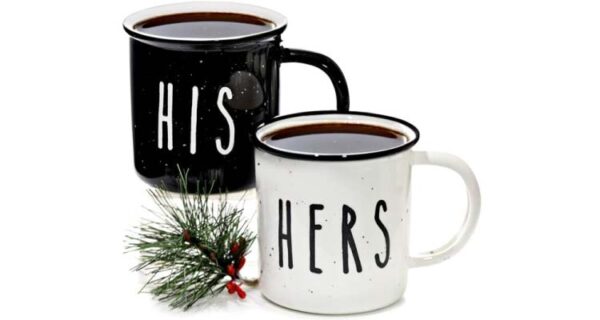 16. Wrangler men's flannel jacket
Workwear has caught the eye of Gen-Z and Millennials. And Wrangler caters to their growing fondness every day. Jackets are one of Wrangler's strong suits and you can get one on a steal deal for a 2-year anniversary gift. 
The quilted lined flannel shirt jacket has a relaxed fit to maximize comfort. It also has a light hood 
Remember what we said about pockets? This jacket has 4 (yes, 4!) pockets at the sides and front
Its stylish look does not mean that Wrangler is compromising on warmth. You're getting the best of both worlds with the jacket
All the features make it a wardrobe essential – it can be worn on multiple occasions and has high functionality
There are 6 sizes and 10 colors available. No scope of not finding the right fit!
17. Rally and roar professional poker set
Is your man a poker buff? Does he love poker nights? Well, it's time he gets to host them with this Rally and Roar professional poker set. It's a two-year anniversary gift suited for your boyfriend's leisure time. 
The set contains 500 chips, 2 full decks of cards, a dealer chip, and resin dice
The components come in a highly durable aluminum case 
The lined velvet fabric of the case is not only stylish but also dust resistant
There are 2 other sizes available containing 200 and 300 chips
All the components look refined and mature – gone are the days of using flimsy plastic chips that are straight out of a children's board game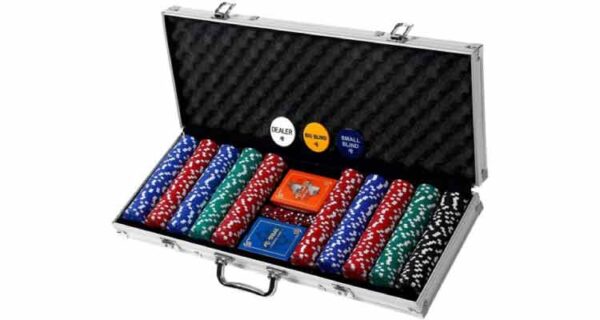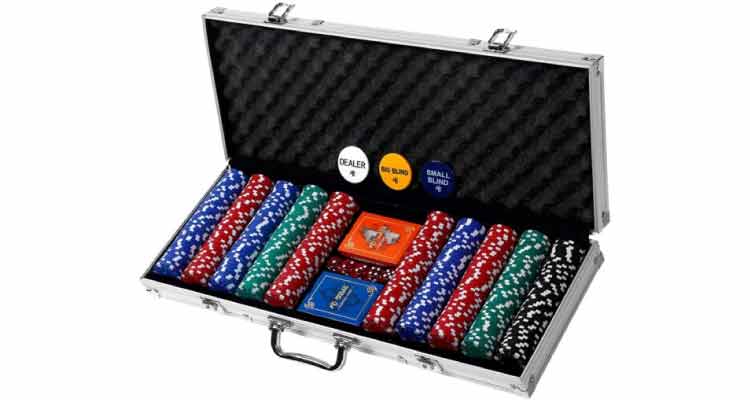 18. MaxGear desk organizer
Still, looking for the perfect 2-year anniversary gift for boyfriend? A desk organizer makes a world of a difference for a professional. Be it an office setting or a work-from-home one, a cluttered desk is the bane of productivity. This MaxGear organizer is the perfect present for your man. 
Made of mesh metal, this organizer is extremely durable and strong. It won't incur any damage when dropped 
It does not have an elaborate design that occupies half the desk. Neither will it leave scratches on the desk surface; it's compact and efficient all the way
It has 7 slots that can accommodate diverse stationery items like pens, notebooks, scissors, etc.
There is a multi-function drawer at the bottom for paper clips, erasers, and so on
The product is pocket-friendly even if you purchase the largest size of 9 compartments. What do you think of such anniversary gifts for boyfriend of 2 years?
19. Ray-Ban sunglasses
Put your hands together for the leading eyewear brand Ray-Ban! Does it even need an introduction? Premium sunglasses from Ray-Ban are great two-year anniversary gifts for him. Everyone needs sunnies, right?
These round Erika sunglasses are available in 10+ colors. Bonobology's choice is the Light Havana/Dark Green because they are the most versatile
The glasses have a UV protection coating and will keep the sun's harmful rays away from his eyes
The frame is made of plastic and is 54 millimeters wide. It is durable and makes for a comfortable fit
A true hallmark of good sunglasses is their weight. Naturally, these made-in-Italy Ray-Bans are quite lightweight
The packaging is good as each pair comes with a case and a lens cloth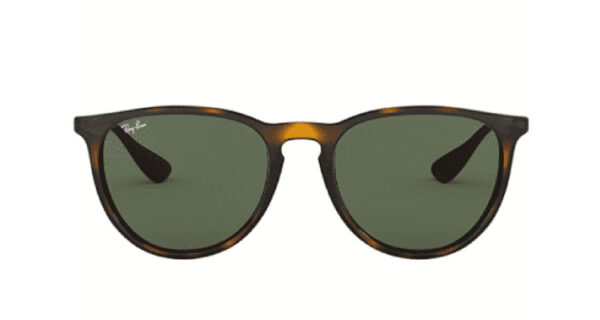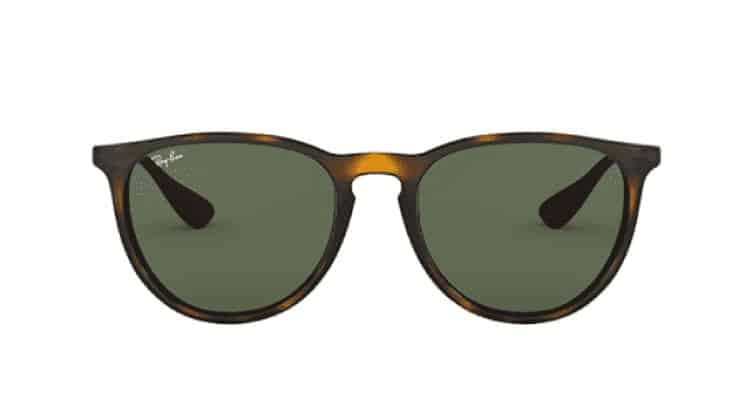 20. A portable cigar case
Demi Moore said, "There's something about smoking a cigar that feels like a celebration." Never let the party stop for your boyfriend with this cigar case by Amancy. It is an elegant gift that will leave a mark on him.
The set comprises the cigar case, cigar cutter, and a lighter
The fashionable design holds up to 3 cigars of 6.5 inches
The case has a leather exterior and a cedar wood interior which make it long-lasting
It is not clunky or heavy despite the premium quality make. The cigar case is portable and ideal for an individual who travels a lot
For the quality and utility it provides, the 3-piece set is priced well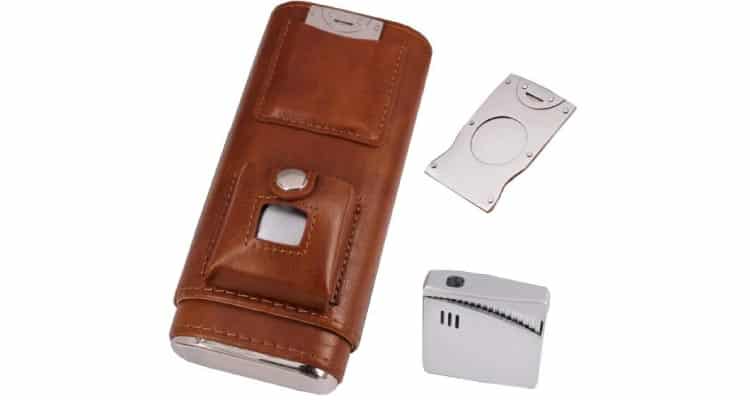 21. Custom zippo lighter
A smokin' hot boyfriend (sorry for the puns) needs a lighter that's just as good. And who better than Zippo to turn to for a custom lighter? They've been America's go-to since the 1930s for reliable lighters!
Like all Zippo products, this lighter is also windproof and comes with a lifetime guarantee. The brand's message says it all – 'it works or we fix it free'
The body is made of metal and the color is black ice
It can be personalized with a message – your boyfriend's name, a special date, etc. – which is laser-engraved 
The lighter has a trademark Zippo 'click' and comes with a user manual 
Due to regulations, you'll have to purchase the lighter fluid separately. But if anyone is worth the hassle, it's Zippo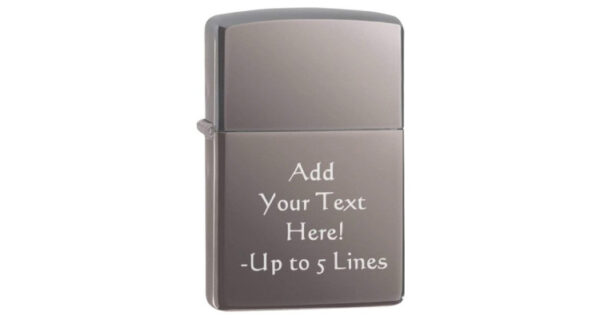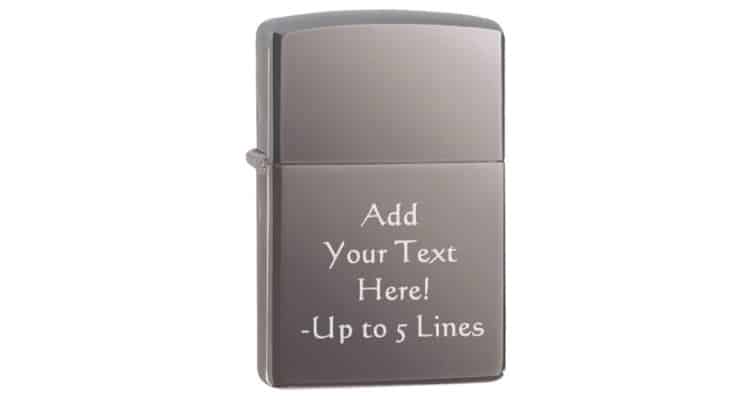 Related Reading: The Best 51 Anniversary Wishes For Husband
22. Funny dress socks
It's time to throw in some humor in our list of practical two-year anniversary gifts for him. These patterned colorful dress socks from HSELL will put a huge smile on your man's face. And you know what they say – a couple that laughs together, stays together.
There are 12 patterned socks in this combo. You can even opt for the other packs which have fewer pairs
All pairs have interesting prints like donuts, pizzas, French fries, popcorn, or bees. They're a funny present for someone who loves eccentric socks
The socks are cotton blend and can be washed in the machine. They won't shrink either
They have a mid-calf length and are stretchable as well as breathable
The packaging, quality, and price are decent 
23. JBL's bluetooth speaker
No one's allowed to think of Bluetooth speakers without simultaneously thinking of JBL. It is one of the finest audio hardware manufacturers. You're in the right place if you're looking for electronic two-year anniversary gifts for him.
This JBL speaker is a compact, portable model, crafted for travelers 
Besides being waterproof and durable, it has a noise-canceling speakerphone and a wireless streaming feature
There is a clip on the speaker which permits the user to attach it to a backpack or clothing
JBL provides a range of attractive color options like river teal, fiesta red, or black camo
It is battery-powered and runs for 10 hours at a stretch. The model is most compatible with phones or tablets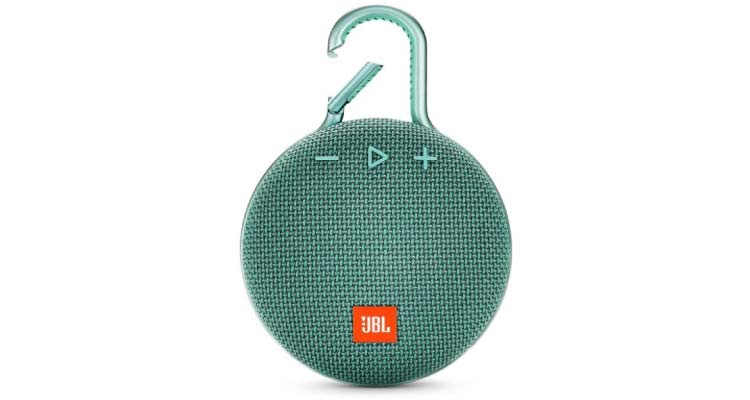 24. Ceramic ash holder
Classy presents are up next on our list of 2-year dating anniversary gifts for him. And nothing exudes sophistication like a chic ash-holder from Tusentac. Take a look at this essential smoking accessory…
The ash-holder is made of ceramic and designed in the likeness of a pot
The surface of the product is skid-proof. No slipping or scratch marks here
The lid and depth of the pot make it windproof. The ash will not scatter on the surface or reek strongly
There is a water dipping stand inside the holder for convenience. This makes the product functional and ornamental in one go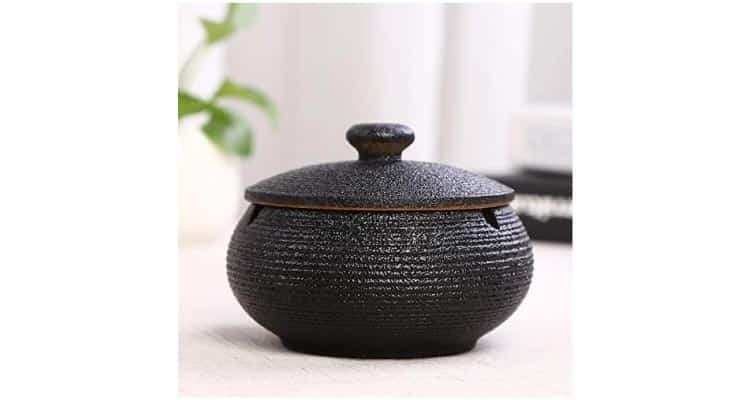 25. Personalized waterman pen
The journey of Waterman began in Paris… Since then, they have emerged as a leading luxury brand of pens. If you want your present to be timeless and elegant, this personalized pen is the way to go. 
This Waterman Hemisphere pen has a black lacquer and gold exterior
You can get a name/message engraved on it (up to 25 characters) in golden color
It has a twist-action propulsion which brings forth the ballpoint tip
The pen comes in a blue gift box with the logo of Waterman inscribed on it. Suave packaging always increases the appeal of a product
This pen is an expensive present for sure so don't go out of your way to purchase it
26. Herschel beanie
Literally, nothing is cuter than a beanie from Herschel. In fact, the brand specializes in adorable accessories. And a beanie is one of the loveliest two-year anniversary gifts for him. 
The Elmer beanie cap is available in one size that fits all
It is made of 100% acrylic and needs to be hand-washed only
There is a rollover cuff on the cap which enhances the design as well as warmth. This beanie is a winter must-have!
The cap is available in 5 colors and all of them have the Herschel logo stitched at the front
It is imported from Vancouver, Canada, where the brand is based
27. Nike slide sandals
What can we say about Nike that you don't already know? While Nike is a favorite of athletes around the world, their daily use products are equally handy. These slides, for instance, are apt as leisure-wear and 2-year anniversary gifts for him don't get any better than this.
The slides are a bright red, featuring Nike's standard logo. They really stand for 'Just Do It'
Their leather and rubber make is coupled with foam and jersey lining for comfort
The foam outsole and lightweight cushioning reduce shock on impact
Nike provides multiple color and size options. Each pair of slides have an athletic look about them
They're a tad pricey for slides but you have to pay for quality and durability. How're you liking these anniversary gifts for boyfriend of 2 years?
28. Skylight digital frame
If you want to incorporate sentimentality in practical two-year anniversary gifts for him, then Skylight's digital frame is your best option. It will make for a great accessory on your boyfriend's desk.
The frame is a touchscreen. It connects to the WiFi instantly and loads pictures from any given email address; it is quite easy to use
You can email pictures from anywhere and the frame will display them
It is 10 inches wide and black in color. A simple and elegant design that goes with any room décor 
You can load the best pictures of you two after plugging in the frame. Your better half can cherish these memories forever
29. 1984 by George Orwell
Maybe your boyfriend is an avid reader or maybe he's been meaning to start reading more. The best gift for his hobby is this paperback of George Orwell's 1984. It is a literature classic and one of the most loved books in the world.
The engaging storyline commands the reader's undivided attention. It does not drag on unnecessarily and is concise in its narrative
There are audiobook and kindle versions available as well, in case your man prefers modern modes of reading
This is the most economical 2-year anniversary gift on this list. Books are high in value!
The print is qualitative and the cover design attractive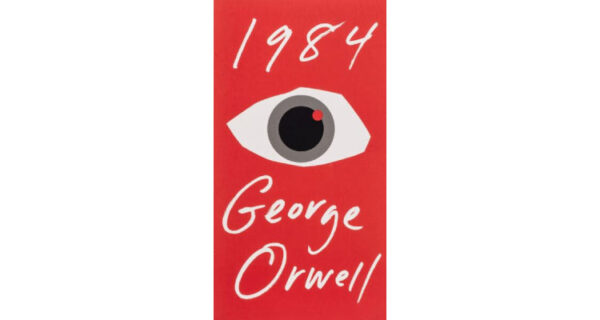 30. An Amazon gift card
Here's the last (but never the least) present on our list. If you truly want to keep things straightforward, an Amazon gift card is your best bet. Like always, Amazon makes things easy for you in 2-year anniversary gifts for him.
You can get a gift card of any amount you like and leave the present picking to your boyfriend
There are no fees on the gift card itself. You only have to pay for the balance you want
The card comes in a small box that's very pretty. You even get color and pattern options for the same
Since there's no expiry date, your man can get something for himself at his convenience
The process of redeeming the card is simple. It can be used on the app through any phone or laptop
Well, what did you think about our list? Chances are, you've got many tabs open right now. If you're tempted to get something for yourself, go right ahead. We won't take up any more of your time – here's wishing you a very happy two-year anniversary and a marvelous gift-giving!
25 Unique 1 Year Anniversary Gifts For Boyfriend [2022 Updated]