The toughest part of a relationship is breaking up, isn't it? But you know what's tougher? It's the question of how to break up with someone who loves you. Yes, it happens all the time, to 'nice' men and 'nice' women from whom you would normally expect loyalty, togetherness and other lofty ideals of love.
Your partner may be great. You may have shared fabulous times together. Heck, you may even have made future plans of living together in that gorgeous Manhattan apartment!
Related Reading: How To Get Over Someone You Love Deeply – 9 Steps To Follow
But is that a guarantee for everlasting love? No; love may present another scenario too. You suddenly realise you don't want to be with him or her anymore.
Why Should You Break Up With Someone Who Loves You?
Is it wrong to break up with someone who loves you? There is no real answer to this question. Much as we would like to think that relationships are forever, the harsh reality is that every love story comes with an expiry date.
Now, if a couple is going through a tough time because of external factors – distance, another person, financial issues and such – the breakup can happen organically.
On the contrary, when one person falls out of love while the other is still blissfully in it, the going gets infinitely trickier. How do you break up with someone who loves you deeply? Isn't that a wrong thing to do? More importantly how do you deal with your own conflicting emotions?
With relationships being as complex as they are, there are innumerable reasons why one partner wants out while the other is still involved.
Perhaps one of you has fallen in love with another person. Perhaps a certain kind of boredom has set in. Or perhaps you may be living with someone you care about but do not love; at least not enough to want to make it work.
Often if a relationship is going downhill, walking away is a lot easier. But the nuance and the balance of a one-sided split is very intricate.
Yet it is essential to walk away, simply because being in an immobile relationship just because you do not want to break up with someone who is in love with you is doing a disservice to both, you and your partner. The only sane next step is to think of ways to break up without causing too much hurt.
Breaking Up With Someone Who Loves You: 11 Tips To Make It Less Hurtful
Let's make this loud and clear. When you plan to break up with someone who thinks you're THE ONE, it's going to hurt you a lot. You may stall it for a long time as you grapple with the dilemma of how to go about it 'nicely' but trust us, there is no nice way of doing it.
Mark Manson, the New York Times best-selling author of The Subtle Art of Not Giving a F*ck, has a few questions in his essay on the subject. Are you the one being dumped or are you the dumper? Is the breakup caused over one big issue or several small problems including the death of chemistry between the two of you?
Related Reading: How To Get Over A Breakup Fast? – 8 Tips To Bounce Back Quickly
Would you want to stay in touch with your soon-to-be-ex? What if they want to get back together with you? Unless you have answer to a lot of questions, it's going to be a tough ride. Either way, you can soften the blow and try these steps that will hopefully solve your dilemma of how do you break up with someone who loves you without hurting them.
1. Be sure of your feelings
Cutting off a boyfriend or girlfriend requires preparation. So make sure of what you feel. It is not worth cutting off today and tomorrow you realise you always wanted him.
Making such a decision implies the acceptance of consequences and not playing with the other person's feelings. How would you feel if they did it to you?
Often we get so wrapped up in our own emotions and how it will affect us when we trigger a breakup that we don't think about the other person. At least devote 24 hours putting yourself in their shoes.
If you don't know what to do, do nothing. Act only when you get the answers to your questions and you are sure that there are valid reasons for a breakup.
2. Do not do it over technology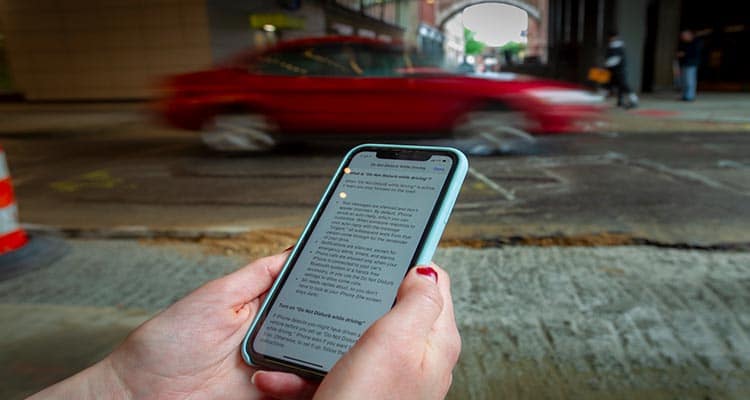 Like all modern relationships, technology may have played a part in bringing the two of you together. But please, let it not be the means to take you apart! If you want to break up with someone nicely, do not do it over the phone or text. Do it face to face, with dignity.
Breaking up with your beau over a text ('it's not working any more' or something schmaltzy like that), or over FB or Instagram or a Whatsapp is NOT cool.
It shows lack of courage on your part to have the difficult chat. Your partner deserves an interaction, however difficult it may be for both of you.
3. Choose an appropriate date
The location and timing is important. Remember that the idea is to break up with someone who loves you deeply so you obviously need to take his or her emotions into account. Avoid doing it on your anniversary or closer to his or her birthday or some happy occasion like Christmas or Thanksgiving.
Unless you have been hurt physically or emotionally – then you need to snap it off immediately – wait for an opportune moment.
Choose a peaceful, non-eventful day when you have plenty of time. Also, do not break up amidst a big argument. Wait of things to subside and calm down before you tell your decision.
Related Reading: The 7 Stages of a Breakup That Everyone Goes Through
4. Avoid the 'we have to talk' talk
You may prepare yourself for days on end but please do not give your partner that time to anticipate as to what could be forthcoming.
Do not keep him or her waiting for the verdict. When you say you have to talk, it means there is something urgent and stressful so they are likely to be more worried.
The rather dreaded 'We have to talk' message is intimidating to say the least. Chances are, your partner may have already got the signals that things are not exactly hunky dory between the two of you, so do not prolong the agony by making them wait for the big lecture.
5. Be honest about your reasons
As we said, there is no easy way of doing this. But before you start telling him or her that you no longer want to be in the relationship, start by telling him your concerns.
You need to have valid reasons for a breakup so be firm and communicate them. It is not worth attacking and saying, 'You did such and such'. Thank him for what he or she brought to your life instead.
Instead, remember to start your sentences with 'I think', 'I feel'. Make yourself part of the conversation. There will confusion, anger towards you (for they still love you, remember? ) but have a clear conscience and answers as to why you want to break up despite what the two of you share.
6. List the advantages of the split
Yes, this might sound a bit brutal and clinical. But by stating the benefits that both of you will have when you separate, can soften the blow a little.
They may not see it immediately but you have to spell it out for them. Focus on the good things of leaving the relationship.
Maybe you two will stop fighting and wearing out. Perhaps it would be a good time for both of you to focus on your individual dreams.
It is a long shot but by making it clear that they (as well as you) would be better off without each other in life, perhaps it would be easier to break up with someone who loves you deeply.
Related Reading: 10 Signs He Is Still In Love With His Ex
7. Make it quick
Sounds cruel for sure, but try NOT to prolong the talk. The day you decided to break up with your lover is not the day you wanted to be out of the relationship. The day you have the chat is just the day you decided to follow through it. So do not linger too much over it.
Be 100 per cent sure of your decision. Once you put the breakup on your table, do not take it back. Behave in the way you would want to look back on it. Do not regret it later.
You wouldn't want your final moments to amount to anger, sadness or guilt. To avoid it, be sure, firm yet kind.
8. Don't make the promise of friendship
Avoid the 'we can always be friends' trap. It's great to be friendly with your ex but that takes time and should ideally happen organically. At that particular moment, you should ideally not give false illusions that you will continue in his or her life or try to comfort him or her with your friendship.
Give him or her space and respect. Your objective might be to break up with someone you love nicely so you may end up promising to remain friends but that gives your partner false hopes.
Your decision might be caused by the question of how do you cope with breaking up with someone you love but by assuaging your own guilt, you will only end up complicating matters.
9. Go into the no-contact zone
Once you break up with someone who loves you, do not leave any room for flip-flop. Maintain the no-contact rule. A lot of people split with their partners and secretly hope they will chase them because they want validation.
This is not fair. Such behaviour can drive your partner crazy. This also lays the foundation of what we call the 'on again-off again' behaviour.
The problem in this pattern is that the breakup then loses its effect. Do not keep in touch constantly after the breakup, at least for a while.
If the reconciliation happens gradually let it. But do not force it out of guilt or concern. Do not feel the need to sacrifice under the weight of your own decision.
Related Reading: 10 Things To Do When You Are Drifting Apart In Your Relationship
10. Allow your own emotions to come to the fore
Despite having valid reasons for your breakup, do not bear the guilt for it for the rest of your lives. Both you and your partner will get emotional and it's very likely that the latter may be in hurt or shock and will try to fix the relationship. Learn to look within too. Do not judge or blame people, it won't serve any purpose.
Even if you have initiated the process of breaking up, be ready to take the blame as well. Perhaps you were not the right partner for them, maybe it was all a big mistake, maybe it will be as tough for you to live without them as it would be for them. Brace yourself for all emotions.
11. Do not have sex with them
Your intention might be to break up with someone you love nicely, but in the process of being too kind, you might just end up comforting them, and one thing might lead to another.
Ending up in bed with the person you want to split with, is the worst possible outcome of a tough conversation.
Just because you are worried about how to cope with breaking up with someone you love, does not mean you get physical with them! Sure, the physical attraction may still be there but that is not enough a reason for you to want to stay in the relationship. Walking out thereafter becomes even more complicated.
Ultimately, there is no right or wrong reason or method for breaking up with someone you care about but do not love.
Unfortunately, this is one arena where there can't be a set template either simply because you don't know how your partner will react. It will be painful even if it is for a better future for the two of you. And if nothing works, then just let time do the healing.
FAQs
1. How to break up with someone who loves you?
First and foremost, be sure of your feelings. Be 100 per cent certain that you do not want to continue the relationship even if that means initiating a breakup with someone who loves you deeply.
Make it a face-to-face conversation. Prepare well before you have the conversation but have a valid reason for initiating the breakup. Your partner deserves to know the truth. Give them time and space to process and heal.

2. What should I not do when I break up with someone I love?
But once you take that call, do not look back. Do not break up over text or Whatsapp or on social media. Do not linger too much, make it quick. Do not make false promises to ease the pain and try and move into the no-contact zone immediately after the split.