Shopping for your SO is never easy. You have to be creative and use your imagination to come up with a gift which is not only romantic but also something which would be of actual use to him. We know that not only women but men are complex creatures too and each of them have their own share of likes and dislikes. Keeping this in mind, we have come up with a list of gifts ranging from waffle makers, Star Wars posters to wallets, blankets and cocktail shakers.
Related Reading: 21 Best Romantic Gifts For Couples | [Cute and Cozy At The Same Time] | 2020
It doesn't matter if your partner is a geek, a connoisseur of alcohol, or someone who has a thick beard. This curated list of romantic gifts for him ensures that there is something for every type of man.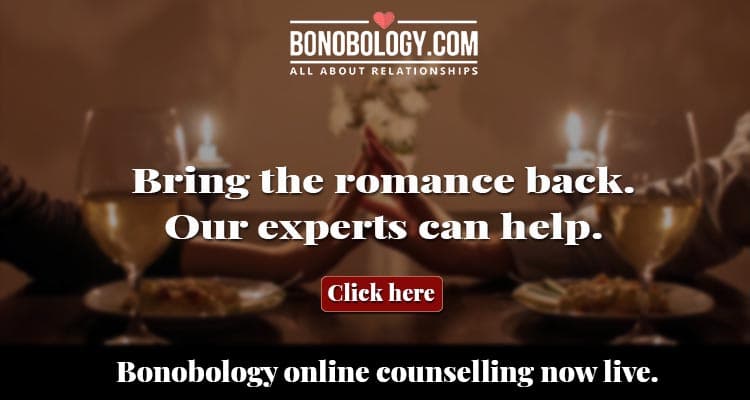 1.Classic Stainless Steel Initial Cufflinks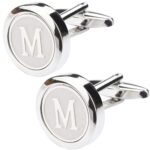 Who doesn't love an affordable personalised romantic gift? Get these durable cufflinks made from high polished brass and metal. Your partner's initials will be definitely noticeable thanks to the shiny and glossy finished surface. This cufflink which comes in a black box is best for men who love wearing shirts and like to carry that classy look. Coming in a black box – this is best for men who dig surprises and love gifts with a personal touch.
Ideal for both special occasions and everyday wear, this cufflink can be a testament of your love. When customised with the initials it's a fabulous gift for your guy.
2. Waffle Maker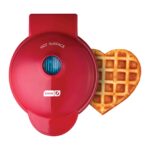 Great for a man who is usually travelling and has a pretty hectic life and needs something easy to make at breakfast because that Excel sheet won't let him cook something elaborate! Open the door and welcome this cute, compact, lightweight waffle  maker which will create cute little waffles for your man. Super easy to use and clean – this waffle maker doesn't take up much space which means it's convenient to carry it if you are out camping or on a vacation or even a work trip. 
This waffle maker is too good to be true as it also makes paninis, hash browns, and even biscuit pizzas. Absolutely yum.
3. Cocktail Shaker 
This cocktail shaker built with high quality stainless steel works like a charm. Not only does it not leak, its stirring spoon will not disappoint you by bending down after you apply pressure. Made of premium stainless steel, this is one attractive cocktail shaker which comes with a perfectly well illustrated guide to cocktail. Invite friends over, sit back and  let your man impress them with his creations – Long Island Ice tea, Margaritas and Cosmopolitans.
Related Reading: 21 Graduation Gifts for Her [Suits The Occasion] | Oct.2020
Let him enhance the taste of vodkas, rums and other kinds of exotic alcohol. This stylish looking cocktail shaker is suited for both beginners and experienced.
4. Stainless Steel Nail Clipper Travel & Grooming Kit Nail 
It's 2020 and we need our men to be well groomed and that starts with having trimmed nails! If your significant other is picky about his nails, then look no further…we have this stainless steel nail clipper for grooming which is easily portable and carries all the tools you would need for facial, hand and foot care. This new generation of black polishing anti-skid technology makes it unique and the premium quality black steel will never disappoint you by rusting.
Expect extreme hardness from it. It's 2020 and we need our men to be well groomed and that starts with having trimmed nails.
5. Mens Wallets
If you want a "full wallet", then try this German men's wallet which comes with 7 card slots and a money clip for cash. It can easily become your daily wallet with it's industry-tested security, stylish and classy appearance and functional abilities. And you will have no issue pushing out the cards thanks to the outside notch. It has a leather lining and a magnetic closure and can easily safeguard your bills, cards and your lover's photo!
The dimensions of the slim wallet have been kept to 4.7" x 3.0" x 0.7" so that it fits your pocket perfectly without making it look awkward. 
6. Phone Docking Station
In every relationship, there is one clean freak and one disorganised. In case you guys end up arguing over your partner's lack of organization and he loses his head over finding his keys, wallet and phone every morning before work, do yourself a favour and gift him this pretty and elegant looking phone docking station. In this docking station, he can easily keep his small valuables like glasses, pens, keys,  and phone among other things and who knows he might actually learn to be organized with this gift.
Made of recycled materials and birchwood, plywood with wood stain, this one is definitely a catch. This can be a really stylish utility gift.
7. Wood Hanging Planter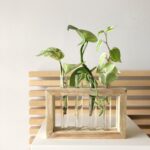 Is your partner a plant dad? Then present him with this statement gift to get him started with his new plant babies. The gift which comes with a surprise cutting is small enough to sit on the desk, nightstand, coffee table or just plain up hanging in the room. You can either use it to show off pretty plants and flowers or use them for water propagation.
This handmade wood hanging planter comes with 4 glass vases and a pre-built saw-tooth hanger which you will find on the back. You can skip the hanger, if you like. 
8. Pizza Stone ​Pan ​And Pizza Cutter Wheel ​Set​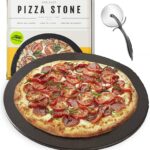 Does your SO dig pizzas with crispy crust without feeling guilty about the extra low calories. Perfect for making frozen pizzas and baked frozen biscuits, the product is accompanied with a pizza cutter as well which is smooth and cuts without making a mess. Not only is it indifferent to grease or burnt crust, it's fast– it pre-heats up to 2 times faster than most pizza stones and the icing on the cake is that it is completely odourless.
Related Reading: 11 Last-Minute Hostess Gifts Ideas | Inexpensive Hostess Thank You Gifts | 2020
So if you are surprising someone with a well made pizza, this will be your friend, And each time you wash it, it looks like you just bought it!
9. Radiate Portable Campfire
If you do not enjoy extendedly long camp/bonfires, don't like smoke hitting your eyes with a wind change,  and want to avoid the hassle of putting out fires/dealing with embers, then this radiate portable campfire is well worth a try. Best suited for people who love camping with their loved ones – this portable campfire cone made from recycled soy wax comes with a sleek look and has 3-5 hours of burn time. It's easily lightable and reusable and can also be made use of in the beach and your backyard.
Don't worry about the smoky smell and low soot – the creators have worked magic with this one. You will get the authentic campfire feel with it.
10. Three-In-One Charging Stand
If he is tired of docking his phone on your side of the bed, then it's time to get him this 3-in-1 charging stand. The three pebbles design is impressive as it lets you place the phone horizontally without scratching the edges of the device; it also doesn't come in the way of the contents of your phone, hurray for full screen phones. It is compatible with iPhones and iWatch series and stands out due to its old-world syncee-shaped design.
This gift will surely make your stuff look organized with all the electronics in one place. This is a gift he would just love and thank you for.
11. The Smart Photo Manager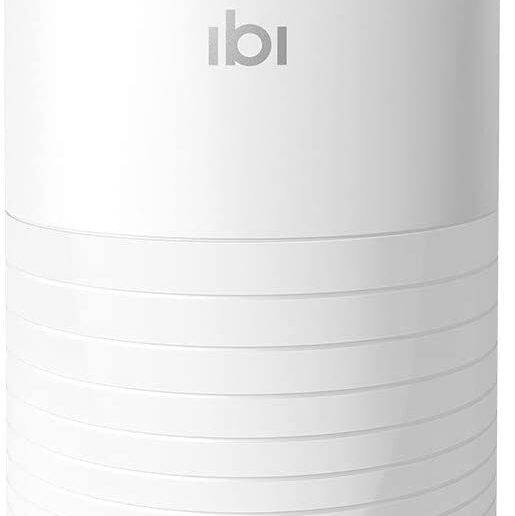 With this smart photo manager, gather all your private and romantic photos under one roof! You have the freedom to transfer photos from your phone, computers, USB drives, social media accounts and last but not the least – clouds. This gift is perfect to use on an anniversary or birthday –  whether you two are alone together or have invited friends and relatives to witness your relationship from day one to the present.
Stream from ibi to your TV with Fire TV, Google Chromecast or Roku and watch your inner circle beam at your lovey dovey photos!
12. Weighted Blanket
Neither too light, nor too heavy, this blanket is perfect for him if he likes to sleep with a lot of blankets over him. Snuggle against him under this blanket for a better sleep. High stitching sewing technology and the two-layer microfiber have been added to create this blanket to ensure longevity and it's cotton fabric ensures that you don't feel overly hot.
Related Reading: 21 Last Minute Gift Ideas For Your Wife's Birthday
Choose one which weights under 10% of your body weight and if you get hot easily, we recommend the cooling bamboo weighted blanket. So, spoon all you want!
13. Beer Opener Survival Credit Card Tool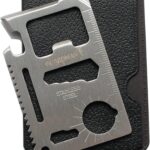 Trust us when we say you don't need a pocket knife if you got this – this opener  has 10 different tool/functions which will satisfy pretty much any need. It's the size of a credit card, you get it in a little pouch thus making it easy to fit in a wallet without making any awkward bulge plus the smooth edges make sure you don't have an issue while taking it out.
Made of stainless steel, this multi-tool card serves as a survival kit especially during outdoor activities like camping.
14. Star Wars Poster Set
Show your man that you care about his interests. He would definitely appreciate that you got him this Star Wars poster featuring the most iconic characters — Darth Vader, Yoda, R2-D2, and Chewbacca — on 80+ old vintage dictionary pages. And the makers have taken extra care to ensure they are not damaged during shipping – a clear plastic sleeve will protect the print and cardboard insert will safeguard the print as well.
 Watch him show off your token of appreciation aka this fun and quirky gift to his envious friends. They would be super j of him because of his gf.
15. Pizza Socks Box
Show him that when it comes to gifts, you can think out of the box! You can impress your man with this pizza socks box – these socks come in a box and resemble an accrual pizza. Easily the best surprise ever for people who love pizzas and fun and quirky gifts. These colourful socks easily complement everyday jeans and jackets and the best part is all these pepperoni and capricciosa will not put one single calorie in your belly!
You can make him extra happy by making him pose in these socks, clicking cute and adorable photos of him and sharing them with your inner circle. 
16. Luna Bean Keepsake Hands Casting Kit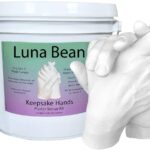 Do you love holding hands with him? Then this heartfelt gift – the hand casting gift will surely remind him of that. The mold which you can make yourself catches all the fine lines and fingerprints and makes it the ultimate cherished gift. Luna Bean's "Create-A-Mold" molding gel formula is of supreme quality and rest assured that the all purpose sealant, acrylic pearl paints consists of better colour changing properties and will give more detail and better colour. There is an instructional video to help you out.
Related Reading: 21 Gifts For Sister-In-Law | What To Get Your Sister In Law for Christmas | 2020
The best part is if you don't like how your casting has turned out, you can send a photo to Luna Bean and they will help you with a solution! 
17. Date Night Box Set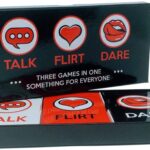 If you and your SO regularly go out for road trips or spend a lot of time on trains and airports, then he would be delighted to receive this date night box set. Instead of indulging in small talk or driving for hours in silence, this gift can entertain him and (you too) with the Flirt and Dare games. This can also be a great way to initiate conversation around things he doesn't normally discuss with you. Just choose the Talk cards! It's up to you, if you want to have engaging and meaningful conversations – the Talk cards will help.
If you want a little intimacy then go for the Flirt cards and…if you want a bit of fun and kink, then the Dare cards will help you!
18. Da Vinci Code Mini Cryptex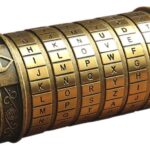 The Da Vinci Code mini cryptex can be the most romantic gift for your partner simply because the default password is none other than iloveu! This quirky gift's code is easily customisable – so if you are planning to propose to him in a unique manner, you already know how this gift can help! It has a solid built and comes with smooth dials. Since you have the option to reprogram the phrase to open it, put any gift inside to make it extra special for him.
Also there are plastic LOTR rings (one gold and one silver) that come with this – so if he is a fan, then he would be all the more pleased! 
19. Neck Massage Pillow
This ergonomic designed massage pillow is the best gift ever if your partner works long shifts and his back constantly hurts. Thanks to professional etiquette you can't go and massage him at work, but you can surely ensure that this gift does your work! Wherever you need it, it will make space for itself – lower and upper back, behind neck and body contours of shoulder, calf and thigh regions too.  The additional dust cloth wraps the part of the massager which comes in contact with the body to shield the skin from friction.
Just lay it down when the heated region becomes too warm to shun away scald. And don't worry, it's super easy to clean!
20. Beard Apron
This gift is a reflection of your sense of humour and also your understanding of how to make love and not war with your guy! If you guys want to avoid bickering over keeping the washroom basin clean, then this beard apron will come to your rescue. The beard apron which is made of polyester fibre and has waterproof coating is super easy to clean, wash and dry. Also, the velcro straps will adjust pretty easily to his neck and will groom his beard fast and efficiently. 
Related Reading: Book Lovers Day: My Husband Couldn't Stop Buying Books
Irrespective of where he is, this beard catcher apron with zero elastic will be your guy's best friend and throw away all that extra beard hair without a second thought!
21. Drive Safe Keychain
This thoughtful gift shows that you care for his safety and can be a constant reminder to him that he needs to tone it down when he is on an adrenaline rush and driving super fast. This present also works if you have a partner in a highly dangerous profession. If he is the sentimental type, then he would definitely understand why you presented him with this. This keychain made of stainless steel had a supreme quality polished finish and comes in a packaged jewellery box.
So let him remember how much loved he is when he is stuck in heavy traffic with this well-made, sturdy and shiny keychain!
Things To Consider
Buying gifts for your SO could also test your understanding of what he truly needs. Is he someone who loves word games and considers his love language to be words?
Then you know that the Da Vinci Code Mini Cryptex is the ideal gift for him. Is your someone who is very cluttered and grows anxious or agitated when he can't find his things? Then gift him the 3-in-1 charging stand. In case he is  a bit of a child man and loves quirky things – do consider the pizza socks! If he is a workaholic then the neck massage pillow would work. Ultimately knowing his needs will lead you to buy that ultimate perfect gift for him!
9 Best Gift Cards For Your Spouse [Best Gift Cards for Couples] 2020 Updated
21 Gifts For Beach Lovers [Gifts For People Who Love The Beach] | Christmas 2020