Do we really need dating tips for single moms? Have they really been out of the game that long? Studies suggest that around 44.2% of single mothers are divorced or separated from their spouses, 36.8% were never married, only 1% are widowed, whereas the rest have moved on and remarried.
Moving on is integral when relationships don't work out and dating is an important way of cruising through a time like this. Ladies, we have your back. We give you dating tips for single moms so that you don't feel like you are behind in the game anymore. The world has evolved and so can you.
8 Dating Tips For Single Moms
Dating tips for single mothers? Sounds a little bizarre, right? But it does not have to be. Happiness is a choice. Whether you choose to be happily single or need single mum dating advice to get out there is up to you.
Trying to build a new romantic partnership while raising a child is not wrong. But it is a task that requires striking that delicate balance between your child and the person you are dating. What's most important is taking the first step, and all else falls in place.
To do that, you first need to get over your inhibitions. Motherhood changes a lot for a woman. Your mental strength has evolved and your body is not the same. You might feel you are not charming enough for placing yourself in the dating arena. Especially when dating online! That is a tough place to navigate.
Then there are questions like: How will the children react? What will society say? What about the past hurt and disappointment? A plethora of dilemmas will weigh on your mind, making the decision to date again that much more complex. The only thing you should remember is that these are your assumptions, not facts.
Here are 8 dating tips for single moms to ease themselves back on the dating scene. Trust me, it will be a great, rewarding experience to step out of your comfort zone and do something for yourself too.
Related Reading: The Ultimate Funny Online Dating Questions
1. Don't feel ashamed of your decision to date
The most important dating advice for single moms is to start the journey with self-acceptance. Keep your head high; you are no sinner to have your desires that extend beyond motherhood. You should not fear what society thinks or what your ex or relatives might say. You have to feel okay about finding happiness in your new relationship.
You should be very positive about the fact because not a lot of women have the courage to admit the need for a partner, but you are brave enough to own up to feeling a void in your life.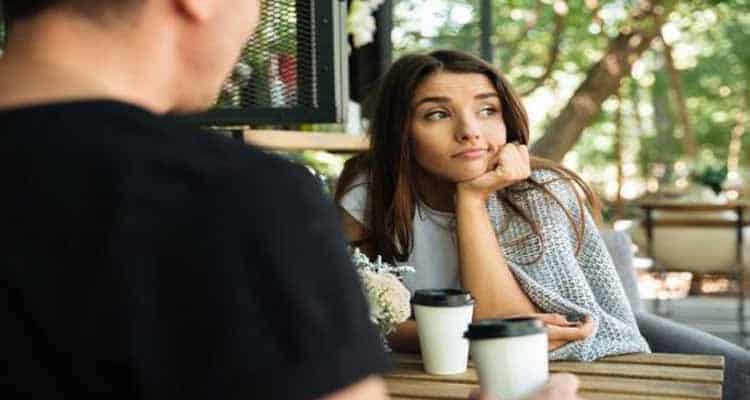 2. If your children are grown up, talk to them first
If your child is not a toddler but grown enough to understand, you must talk to them about your decision to start dating again. You may think it is a bad idea, but if by doing this, you will be more relaxed and comfortable with your dating journey, as the biggest fear of single mothers is what will her children think about them rekindling their love life. You especially need to keep your children in the loop if you are dating a single dad so that they know that there is a possibility of step-siblings coming into their life.
You need to assure them that even if you are dating someone, you will not ignore your responsibilities toward them and the time you both spend together will not be taken away. Your children only want your attention and time, but they never demand all of it.
If you have a toddler, most of your time will be consumed by taking care of them. In that case, never feel guilty about hiring some help to take care of your child when you go out on a date.
3. Take dating seriously
If you want to start dating, you'll obviously need to make time for it in your already busy home and work life. Until you invest some time into dating, you might not find the right person. Merely deciding that you want to date again is not going to work.
It is also equally important that you don't become lax once you've found someone new and developed a good bond with them. Make sure you keep carving out time for your new partner and budding relationship. Don't fret about this now, because balancing is an art inherent to all women. If he is worth the time, you will find ways to fit him into your hectic life.
Related Reading: 55+ Flirty First Date Questions | Jaw-Dropping List of 2021
4. Don't lie about having kids or your relationship with your ex
One of the most important dating tips for single moms is to be honest throughout the process. Truthfulness is the foundation of any healthy and strong relationship. Even if you have been on a couple of dates and are unsure about the direction you are heading in, still be honest about having kids. Otherwise, you will have to keep ready a bucketful of lies and excuses next time when you have to cancel a date or reschedule according to the needs of your child.
Be open about the kind of relationship you have with your ex-partner or the father of your child. He has the right to know the complexity of the relationship he might be entering into. This is one of the important ways to cultivate harmony in a relationship.
It is better to be honest about having kids. You are a single mother and it is not easy to be one. It is something you should boast about to everyone, not hide because you don't want to answer questions about your past.
5. Don't waste your time with guys who want to fool around
You may not want to be in a relationship that ends up in marriage, but you also don't want a relationship where everything is too casual, where you don't find emotional comfort but only sexual satisfaction. You may enjoy it initially, but in the long term, such relationships will bring you nothing more than a sense of emptiness.
Don't go after the guys who want to play around. Use your judgment to You are mature enough to find someone with whom you can build a meaningful connection. The games your child plays may be enough entertainment for you. You don't need a partner who does the same.
Related Reading: 12 Tips To Be A Successful Single Mother
6. Don't scare them by rushing them to meet your kids
You are seeing someone and it has only been a few dates. Everybody who you meet shouldn't meet your children. It may scare them, as it may be too soon and it might ruin the chances of your potential relationship. Besides, it might not be a good idea to bring someone new into your child's life before you're sure about your future with them.
Children from broken homes are emotionally more vulnerable, and so you must think this through before making the decision to involve your new beau in your child's life. You have to understand that even a right made at the wrong time can backfire.
7. Don't expect them to share the responsibility of kids
Your kids are your responsibility and you dating someone does not mean you have found a partner to share the responsibility for kids. You are dating to find emotional comfort. At some point, your new partner might volunteer to share your responsibility, but that is a decision for him to make and not you.
If you start expecting this from him without even getting in the comfort zone, then you might be putting a lot of unnecessary pressure on your relationship. Have realistic expectations and do not jump the gun.
8. Try to explore the person you are dating
Here is very important dating advice for single moms. You do not have to compare the person you are seeing to the father of your child. Don't look for similar flaws or find any common good habits. You have to focus on your present and understand that the father of your child and your present boyfriend are two different persons. If you keep comparing them every moment, you may never appreciate them for who they are.
Dating someone does not mean you are prioritizing your desires over motherhood. If you are dating someone, it just means you are balancing your personal desires with motherhood. You may think that the world will care about any of your decisions but it might not bother them at all. Stop overthinking and enjoy every moment of your life.
Life is all about second chances. It is never a bad idea to give yourself a second chance, even if you are drowning in the responsibility of kids or the memories of bitter experiences. Take a deep breath and before the emptiness in your heart starts getting on your nerves, change the monotony of your life. Use these dating tips for single moms and give yourself a chance to be happier again.
FAQs
1. How do single moms deal with dating?
It is tough for them. They have been so preoccupied with their children, it takes them a while to make room for someone else in their life. But over time, they figure out a way to understand what they really like, who they really want, and will eventually land in a good relationship.
2. How do single moms get time to date?
Single moms are already great at scheduling and multitasking. With kids and work, they are already superwomen. If they are truly interested in someone, they will find a way to make the time for that person.
3. Is dating a single mom a bad idea?
Absolutely not. It can be a beautiful experience to get to know a woman who is mature and going through something lovely in her life like raising children. It may take a little more care or understanding on your part but it is far from a bad idea.
Why Do Single Women Date Married Men?
Being Single or Getting into a Wrong Relationship?
Meet Bollywood's Coolest Moms