Every generation of cinema has had that one director who understands his audience perfectly. They will touch your heart with their engaging storylines, thought-provoking dialogues and near-perfect direction. We have Imtiaz Ali in our time! Every film he makes is worth watching repeatedly. Socha na tha, Jab we met, Rockstar are few of his many noteworthy movies. But he makes his movies memorable by writing equally memorable dialogues.  Here's taking a look at some of them:
1. From the movie Socha na tha
Samajh, mazhab, sab apni jagah hai…lekin pyaar sabse upar hai.
Firstly, this movie gave us Abhay Deol. So thanks Imtiaz! A simple love story between a boy and a girl, divided by family feuds. A fairly heard of the story. But this line is so relevant to many of us who have loved someone without thinking about their caste, financial situation or looks. That right there is pure, unadulterated love because of Pyaar sabse upar hai.
2. From the movie Highway
Jahan se tum mujhe laaye ho main wapas nahi jaana chahti. Jaha bhi le jaa rahe ho wahan pohochna nahi chahti. Par ye rasta bohot achha hain, mein chahti hoon ye rasta kabhi khatam na ho.
Hasn't this happened to most of us, that after a road trip or a much-awaited vacation, it's time to go back to reality and you remember Alia's words? We just want to be in the moment of that journey, neither longing for a destination in the past or the future.
3. From the movie Rockstar
Tute hue dil se sangeet nikalta hai.
Heartbreaks are tough and this does not mean just a breakup. A fight with your loved one, a serious falling out with parents or with your children, takes us to a very dark and lonely place. Some choose to dwell in there while some come out with talents unknown to them. Some sing, few write, others paint, but they do find new ways to express themselves. Maybe that is what Imtiaz meant in the movie too.
Related reading: Some Bollywood Story lines Can Turn Out Funny
4. From the movie Tamasha
Tu wahi hai jo subah uthke office jaata hai aur sham ko ghar aata hain. Boss ki daat khata hai aur kisiko nahi batata hai.
This is not just a simple dialogue but showcases the harsh reality of today wherein we live like robots sacrificing all our aspirations which ultimately ends up killing our spirit.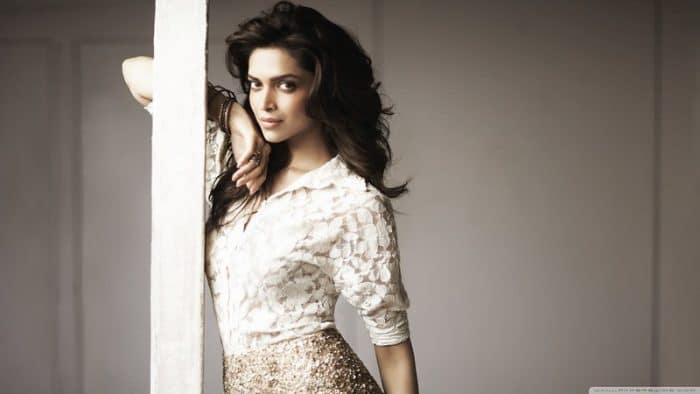 Read more: Deepika Padukone and the roles that set her apart


5. From the movie Love Aaj kal

Jaane se pehle ek aakhri baar milna zaroori kyun hota hai?

Human beings are never satisfied, and when it comes to saying goodbye to a loved one, no amount of time is enough.

Read more: Here's how Abhay Deol's 'Dev D' gave Devdas a complete makeover

6. From the movie Jab we met

Jab koi pyaar mein hota hai toh koi sahi galat nahi hota hai.

Another one by Imtiaz, where he spelt it out so simply, that love triumphs all. The naïve Geet says this line with such simplicity that it does not even strike as a great dialogue. Read it again, isn't everything fairs in love and war?

Related reading: 10 Best Bollywood Movies On Extra Marital Affairs

7. From the movie Tamasha

Hum apne bare mein jo bhi kahenge, jhoot kahnege aur jhoot ke siva kuch nahi kahenge.

The lead in the movie comes to a new place leaving his regular life behind, to be someone who he cannot be in his everyday life. Wouldn't it be great to live a few days without any judgement or rules?

Related reading: 8 Bollywood actors who refuse to age, thanks to surgery

8. From the movie Rockstar

Pata hai yahaan se bohot door, galat aur sahi ke paar ek maidan hai, main wahan milunga tujhe.

There is only one such place – dreams. Many of us are not fortunate enough to be with our loved one. But nobody can stop us from dreaming.

Related reading: "Gauri is the superwoman in my life" – SRK

9. From the movie Jab Harry met Sejal

Dhoondne se bhagwan bhi mil jaata hai, aur jo mila hai wahi dhoonda hoga, soch ke dekho.

Isn't this a fabulous line! We keep wanting something that we don't have. Either it's a better job, better looks or a better house. While the list of our greed is endless, maybe God has indeed fulfilled our wish to have a job, to be healthy & alive and to own a house.

10. From the movie Jab we met

Aisa lag raha tha jaise kuch galat ho raha hai, jaise koi train choot rahi hai.

We all get this feeling. The 'something is not right' feeling. It happens in relationships and at work and the uneasy feeling persists till things finally are on track.

Related reading: Love and the stars