A 21st Birthday is like an ultimate life milestone – and it only comes once! Turning 21 is like turning a golden adult age – there are so many things you can do and be eligible for. For anyone turning 21, it's like a rite of passage that allows you to feel like an adult and formally and officially enter the age of responsibility. But with responsibility, also comes a whole lot of fun – 21 is also the age when going to clubs, drinking alcohol, etc., all become legal.
While we encourage undertaking all these activities responsibly, we also know you want your close friend or family member to have some good clean fun! Do you know of someone who's about to turn 21 soon? So don't worry about that because Bonobology solved your problem for now.
Gift Ideas For 21st Birthday Girls And Boys [Pocket-Friendly Gifts]
We know you want to let your loved ones know how much you care for them by choosing a gift they will really appreciate so here are some fun and special gifting ideas to help you find the perfect keepsake for your close friends or family members, who are about to embark on this monumental year of their life!
Related Reading: 21 Cool Tech Gift Ideas For Couples Madly In Love And Passionate About Gadgets | 2022
1. Card drinking game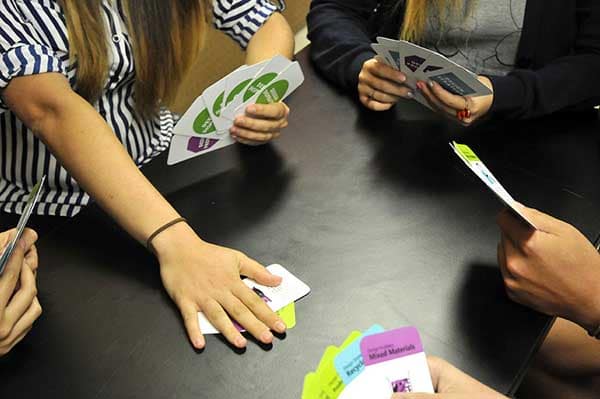 Welcome to 21! We all know that every party starts with a deadly drinking game! There are a variety of drinking games in the market today, but of them all, we definitely recommend gifting the birthday boy or girl, the Cheers Creation gift shop's drinking card game, to get the party started. These unique illustrated playing cards come in their own keepsake box and are bound to kick-start the 21st birthday with a bang! It is the perfect 21st birthday gift idea which will not burn a hole in your pocket.
Whether you're playing this online or in person, the quirky illustrations and commands on this drinking game make it the perfect gift! The unique prompts designed on the cards are sure to make you and your friends go hysterical with laughter – and don't worry, the box and cards are well made and durable, so a little drink spilled won't do them any harm.
2. Temporary tattoos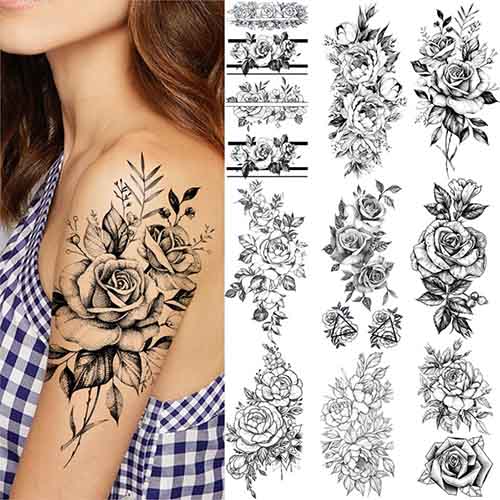 Accessories are great but just can't compete with temporary glitter tattoos! These tattoos are a novel and fun way to Jazz up any outfit. Tattoo the birthday boy or girl with these glitter stamps at the beginning of the party or as the night progresses – there are a variety of tattoo stick-ons to choose from – ranging from "Finally 21", "Sip Sip Hooray" and "Finally Legal", to "21AF" and "Hit Me With Your Best Shot".
These tattoos have fun and quirky captions that are sure to get the birthday boy or girl some great Instagrammable photos as well. After all, there's a lot you can judge from Instagram so this is a creative 21st birthday gift idea to help the birthday boy or girl start their social media journey.
These hand-designed metallic tattoos are a great way to mark the 21st birthday occasion. The tattoos are not permanent and stay for 2-7 days. They come with best practices and instructions on how to apply them. Amber prides herself in her custom hand-packaging giving each order a super cute and personalized touch. So glitterize their birthday with these novel tattoos.
3. The great hangover survival kit
Have you seen those movies where young adults are just about to turn 21 and their 21st party almost always becomes a crazy night to remember? No matter how calm you want to keep it, a 21st birthday is bound to turn into a wild rager – so why don't you swoop in and be the great friend that has planned ahead!

Gift your BFF this super handy survival kit called the "Sick Kit" – equipped with band-aids, vitamin C, pretzels (because who doesn't get the munchies in the middle of a wild night), Tylenol, Gatorade, anti-hangover pills, this kit is the cure to a 21st party hangover.
Related Reading: Top 50 Sexiest, Dirtiest 'Never Have I Ever' Questions
This is a fun gift for anyone who is just getting initiated into the partying scene. It contains basically everything a 21st birthday boy or girl would need to stay pumped up and party all through a night they won't remember – and of course, it contains remedies so you don't go to bed ready to get a hangover the next morning. Sounds like the ideal 21st birthday present idea, doesn't it?
4. Customised wine tumbler
Are you looking to have a more demure 21st birthday night? You would want a demure 21st birthday gift idea too. Even if you want to play it cool and casual, the drinks will definitely be involved – not just for the birthday night, but for all the time after! Why not gift the birthday girl or boy a tumbler to help them drink in style? This customized wine tumbler can have personalized captions or messages printed on it – you can get the birthday boy or girl's favorite TV show, favorite quote, or just about anything printed on it. You can give them the perfect birthday that they want with this tumbler.
Whether they are your close friend or a sibling/ cousin you can't go wrong with this personalized stainless-steel tumbler which can hold up to 12 ounces of wine at once. The tumbler's make and material ensures that drinks stay cold for up to 6 hours and warm for up to 2 hours. Choose the perfect design that resonates with them and gift them a lifetime of responsible drinking!
5. The mystery box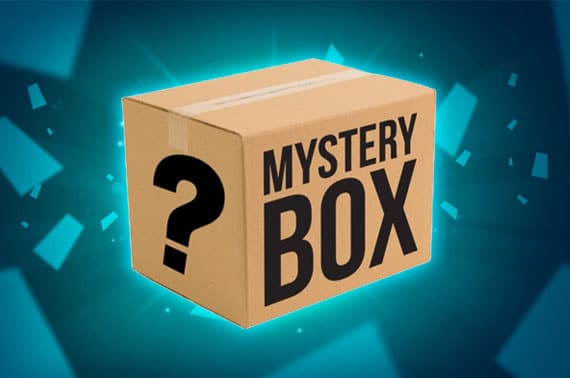 Don't have concrete deas for gifts for 21st birthday? Still haven't had the time to decide, or don't know the person well enough to gift them something specific? Don't worry – you can play it "safe" with The Sunshine Lab's Birthday Mystery box! Yes, that's right, you won't know what's inside till the birthday boy or girl opens this personalized and amazingly curated mystery gift box themself! The box contains 7 thoughtful main gifts along with a few smaller side treats curated by the team.
Each gift is hand wrapped and is guaranteed to give your loved one the feeling that they are a small child opening their presents. It springs the right kind of 21st birthday surprise. The team adds a handwritten note to carry your birthday message and even has customization options available for the theme of the box! You can't go wrong with this one!
6. Socks
When in doubt, sock it out! Who doesn't love a pair of funky socks?! Whether it's beers or avocados, you can get as quirky as you want with the perfect pair of warm and fuzzy socks! Amazon has a wide range to choose from, trust us, we've spent hours looking! With this large sock variety, you can send your loved one as many pairs as you like, with as many prints and designs! This is the perfect unique 21st birthday gift for him.
If you want to take this sock business a notch trendier, why not add a personalized note to each pair and link it to a memory you've had together? Let's be honest, you just can't go wrong with this 21st birthday gift idea. It's indeed fun to have some funky socks and they would love you for thinking of their comfort.
7. BYOB – brew your own beer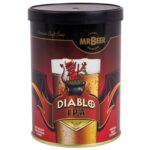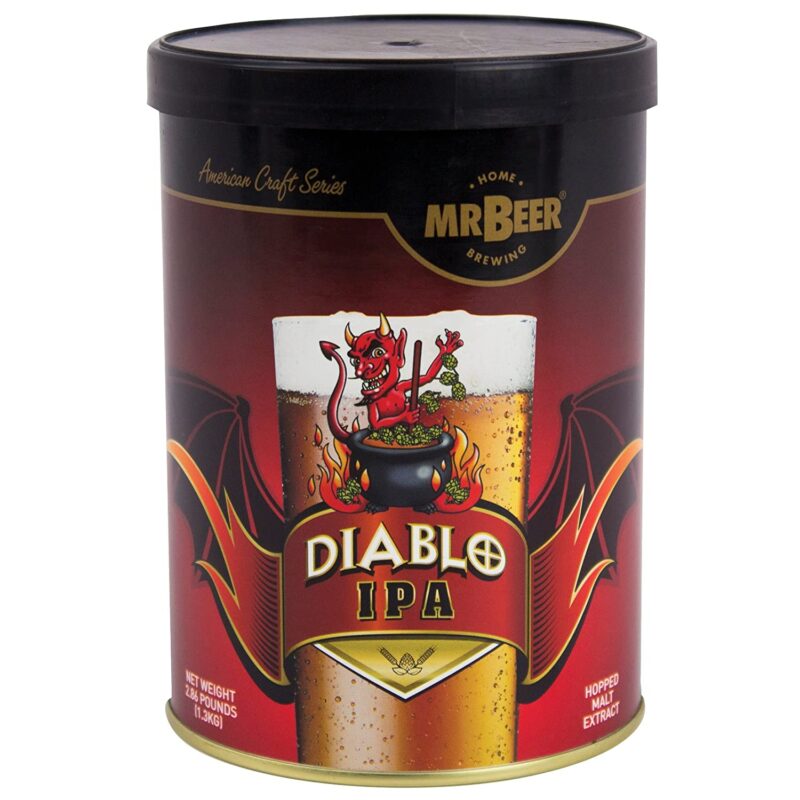 If they're a beer enthusiast, Mr. Beer's Diablo IPA Homebrewing Starter Kit will be an interesting gift! This brewing system comes with a compact, lightweight fermenter that is modeled after the design of professional brewing equipment that is guaranteed to give you a stellar home brewing experience. The Kit includes a can of brewing extract – a concentrated form of all-natural malted barley and hops – produced in a state-of-the-art facility by Australia's oldest family-owned brewery, as well as No-Rinse Cleanser and unique Carbonation Drops to simplify the sanitization and carbonation process.
Related Reading: International Hangover Day: 8 Tips On How To Avoid A Hangover
Complete with their Diablo IPA refill, this home brewing kit has easy-to-follow instructions that assure an authentic end product. This is perfect to gift to someone who is turning 21 and would love to follow their brewery dreams to fruition. It's a lot of fun to make your own beer at home and then has your friends over for a party.
8. Perfumes
Perfumes have always been a staple when it comes to birthday gifts and is the safest 21st birthday gift idea for anyone. If you'd like to gift your loved one something they will really appreciate, you can't go wrong with a good perfume! Perfumes are some of the suavest and most sophisticated birthday gifts – and for someone turning 21, they would love to be treated with a classy present. With perfumes, there is always a vast variety of options to choose from! Luxury or budgeted, woody or fruity, the possibilities are limitless.
Amazon has it all! Pick your favorite from their wide range of fragrances, brands, and size options, and let your loved one know how much you love them with this thoughtful gift! The Dior line has great perfumes for women, whereas for men you can look up brands like Tom Ford, Givenchy, etc.
9. The cinematic lightbox
If the birthday boy or girl is obsessed with interior spaces and décor, we would suggest you gift them the Cinematic lightbox. This cinematic lightbox is a great addition to brighten up someone's room and can be used as a nightlight as well. You can allow your loved ones to share personalized messages via this vintage cinema-style lightbox by sliding the letters into the rails to create words & sayings. This lightbox comes equipped with sets of alphabets and numbers that can be mixed and matched to write quirky things on, beginning with "Happy 21st birthday!". It is one of the most unique 21st birthday gifts for her,
The box can be placed in a corner or hung up on the wall. This is bound to add a little quirk to their room. Most importantly this looks great on any kind of wall, goes with any kind of decor, and looks great on the wall or placed on a high shelf, irrespective of the size of the room. Write something innovative every day and have fun.
10. For the coffee lover
Turning 21 means officially becoming an adult. What do adults do best? Drink coffee! So here is the perfect 21st birthday present idea. Throw away the instant coffee and let the JEI French Press Coffee maker add some quality to the basic morning routine your loved ones have to endure daily! The French press coffee curation style is one of the most preferred methods for brewing for coffee enthusiasts everywhere since Pressed Coffee extracts the perfect amount of essential oils and acids from the Coffee bean for maximum flavor.
Related Reading: A CCD Coffee Cup! That's Where Our Marriage Brewed
With their 4 level filtration system and high-grade stainless steel, the JEI french press will definitely be a great addition to any kitchen making it a perfect 21st birthday gift and letting your loved one know they are about to embark on a mature and sophisticated life journey. Every morning when they brew coffee they would thank you for this wonderful gift.
11. True wireless earphones
Great technology is EVERYTHING whether it's the Apple earpods or a more conservatively budgeted pair of earphones – Amazon has a wide selection of fancy and budget earphones to choose from depending on your budget. Choose from Amazon's wide range of truly wireless earphones for the most creative 21st birthday gift ideas and watch them sashay in style. Lower on the price radar yet an absolute value for money are the BOAT True Wireless Earphones that come in a variety of colors to suit your personality.
With a Bluetooth version 5.0 and a 13 hour playback time these earphones will surely be a hit with anyone that loves listening to music, requires a good pair of earphones for work or just for their daily commute to work or school. The bright color of the earphone will perk up a dull commute to work on a rainy day.
12. For the boardgame lover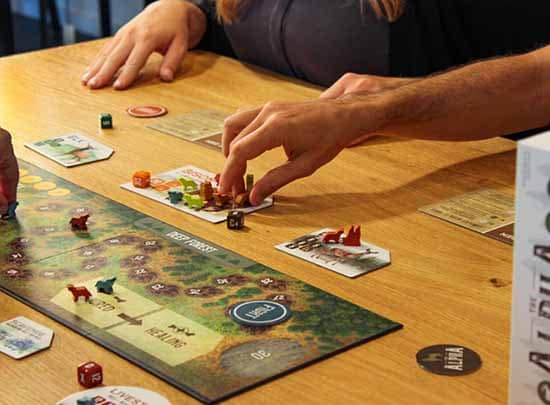 We suggest, Monopoly, but customized! Is your loved one someone that's turning 21 but wants to keep the teenager or young adult in them forever alive? Gift them a custom-made game of monopoly that caters to everything about them! This game of Monopoly will be made keeping the birthday boy or girl in mind! Every single aspect of the game will be customized by the seller and make this one of the best 21st birthday gift ideas.
The community chest, chance, properties, railroads, tokens, and even the game board background is customizable. They've pinned down every little detail to ensure super special gameplay for years to come for your loved one. Imagine you are buying a designer boutique you frequent and buying that villa with the pool you have always talked about. This Monopoly is really exciting.
13. Personal finance with Rich Dad Poor Dad
Turning 21 definitely means becoming an adult and having a lot of fun – but it also means taking on a huge responsibility. As you move into an adult lifestyle, the one thing that you really need to know and understand is how to manage your money. Managing your finances as an adult can be quite daunting, especially when they don't teach you the dos and don'ts in school. So here's a 21st birthday present idea that will be helpful to them.
Why not get your loved one this interesting read on Personal Finance to get them introduced to banking, budgeting, taxes, and understanding investments – especially if they love to read and are skeptical about how to manage their money as they move into the real world with a real job?
Related Reading: 5 Ways To Overcome Financial Stress In Relationships
With the help of this classic bestseller, they'll be able to navigate the ups and downs of adult life and savings – and better yet, thank you for it for a long time to come. There is no denying the fact that finances and investments are the last things on the mind of a 21-year-old but it's high time they get to know about its importance.
14. A mixologist kit
This 7-piece Libbey Mixologist Set will make for the perfect 21st birthday gift idea, especially if they are into cocktails and concoctions. The Stainless-steel finish and glass components have the ability to instantly turn any home bar into a high-quality center of attraction. This kit provides all the professional-quality barware you will need as a beginner or intermediary enthusiast. It even includes a mixing glass with delicious recipes printed right on it.
This makes a great 21st birthday gift for someone who is just about to navigate the ups and downs of adult life and wants to have some fun doing it! With this home cocktail-making kit, your friend or loved one can have an amazing time learning the bartending art and better yet, treating you to some world-class cocktails when you go to visit!
15. Backpack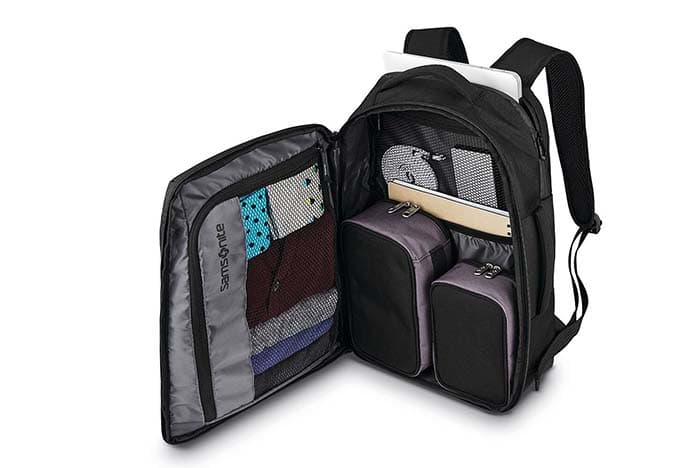 A life staple. We recommend the Modoker Vintage Laptop Backpack, whether it's university or their new job, this backpack has side compartments for all your loved ones' daily supplies and even comes with a charging port so they can ensure all their tech can be charged on the go! This makes for a great gift because of its uniqueness and is not just any other backpack or laptop bag. It's stylish and perfect for traveling. This is a wonderful idea for gifts for 21st birthday because technology makes life easier.
The Backpack straps are well-padded and can be adjusted to fit almost anybody it is also made with lightweight durable fabric to give a clean and stylish finish. Perfect for the Hustler, the Go-Getter or just someone who looks to be on a lazy stroll outside. You can carry the bag for work travel or on a holiday when you need to download the snaps or catch up on a bit of work as well.
16. The gift card
We all have a special someone in our lives whom we love very dearly but we know they are terribly picky, especially with gifts! Do you know someone like that? Well then, we have the perfect gifting item for you. Amazon has a gift card section with a wide range of cards to choose from. It is one of the safest 21t birthday gift ideas when the receiver is a picky shopper.
Related Reading: [In A Hurry] 🎄🎄 21 Best Last Minute Christmas Gift Ideas | Christmas Shopping
Find out their favorite brand and give your loved ones some branded currency to spend as they'd like and when they'd like! You just can't go wrong with this one. Anyone feels happy about getting a gift card and they would love to spend it on all the stuff they have been jotting down on their wish list. You would be happy to make their wishes come true.
17. Definition posters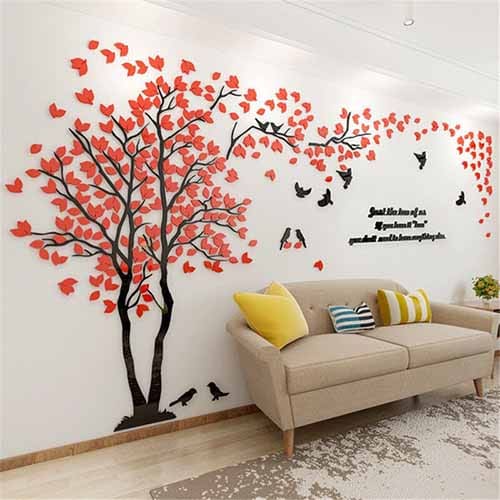 Looking for unique 21st birthday gifts for her? We got you! One interesting idea to give someone that loves showcasing their home or workspace in a funky manner is a series of definition posters. Definition posters are available on Amazon with a wide selection of prints – ranging from inspirational to quirky, and friendly to mischievous. Definition posters are essentially printables, that can be framed or hung up in someone's work or home space and add a little zing to the wall.
This is a great gift to give someone turning 21 years old, from the perspective of inspiring or motivating them! Your loved one can use this as their wall art to feel focused and inspired by it. They would be ready to take on the world as they turn a year older and you would be happy to have added beauty and inspiration to their life.
18. The seoulbox for a K-drama lover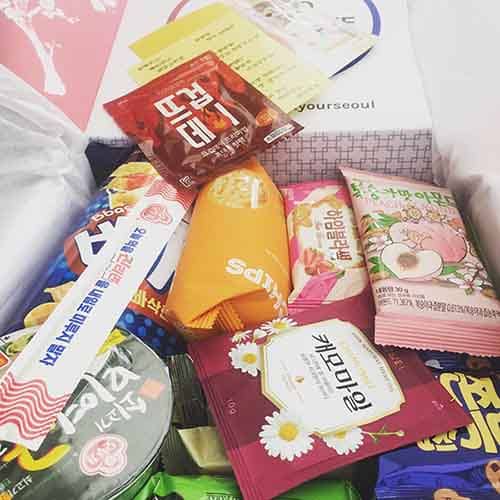 Merchandise related to K-pop and K-dramas is something anyone who is really into this genre would love! The Seoulbox is one of the best 21st birthday present ideas for someone who is turning 21 and loves the Korean culture. The box comprises items that make a person feel like they are going through a curated journey in South Korea – with a mix of snacks, merchandise, and magazines, your crush can spend time discovering the epic stories of Korea through colorful themes.
There are various box sizes to choose from, so don't worry if your budget is slightly tight – just hang in there and be ready to have your loved one smiling from ear to ear as they unbox and unfold the drama associated with the Seoulbox. If Korean is the name of the game for you then we got you covered mate.
19. The world map scratch map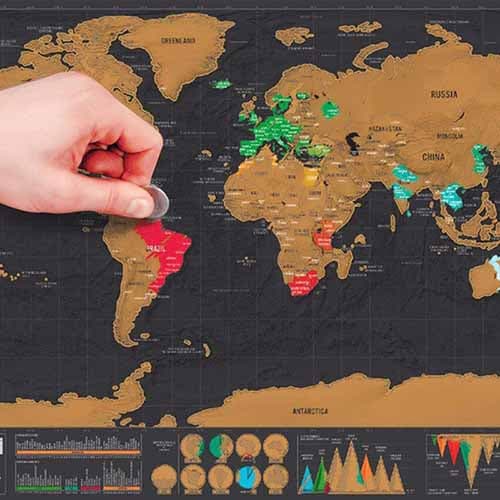 At 21 we're adults and ready to take over the world and yes, we know that every 21 year old has geotagged their photos on Instagram but we'll do you one better with this Scratch off World Map! A fun activity for your loved ones, scratch out every city or country you have visited over the years and years to come. This is an activity your loved one can enjoy for a lifetime and is a creative 21st birthday gift idea for the future globe trotter.
Related Reading: 40 Best Homemade DIY Gift Ideas For Girlfriend
The ultimate wall decoration, so get ready to share stories of memories from countries all around the world as you and the birthday boy or girl begin to scratch out the map! We're positive you can't find a more original travel journal. If the birthday boy or girl is a globetrotter, this one is a must-have.
20. Toilet Paper
Surprise your friends and family with Winoo's 21st birthday toilet paper roll. This eco-friendly and adorably designed toilet paper is made of 100% raw wood pulp. The roll comes in a unique canned style gift-ready packaging! With four different funky pattern designs and eco-friendly biodegradable paper. TIt is a humorous 21st birthday gift idea for him and this comical toilet paper is guaranteed to give the birthday boy and everyone around him a good laugh on their special day and who knows when it might come in handy?!
Gag gifts are a big thing and can make your friends and family go hysterical! This gift is a great suggestion if you want to give the birthday boy or girl a great laugh – especially relevant during this pandemic when toilet paper became the most prized commodity. So you are in with the trend. Aren't you?
21. The birthday card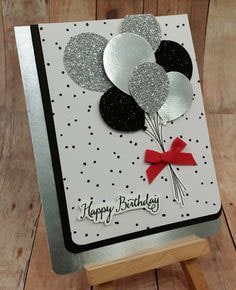 Birthdays are always incomplete without the perfect birthday card, it doesn't matter how old you are! The birthday card is the perfect accessory to add to the birthday gift! It could be something sentimental or induce a good laugh. Amazon has a whole host of quirky cards to choose from so take your pick from their wide selection! This is a classic 21st birthday present idea that cannot go wrong with.
Birthday cards are wonderful items to gift to someone, and when given on such a monumental birthday milestone like the 21st, your loved one is bound to cherish a great card and keep it as a keepsake for years to come! Cards are great gifts because when they are opened years, later these are about all the memories you hold dear to your heart.
With that, we come to the end of our list of 21st birthday gift ideas. It is a turning point in the life of an adult and should be eternalized with good gifts. Go all out and make their day special by choosing any of the above gifts. Each one is better than the other and will be highly appreciated by the receiver.
25 Unique 1-Year Anniversary Gifts for Girlfriend [2022 Updated]