Distance is hard. The songs make so much sense when you are far away from the love of your life. Ever felt the pang of physical distance leave a gaping void in your heart? There are times when you want to cuddle up to your man and breathe in his scent. In times like this, try sending him these mega-adorable texts to make him smile at his phone. Tell your guy you miss him in a cute way.
In fact, thanks to the phone that you can stay connected. Imagine being away from your man at a time when phone calls weren't easy and texting was never heard of. To think of it, that was actually just two decades back. Google CEO Sundar Pichai did not call his wife, then his girlfriend Anjali, for six months at a stretch when he first went to the US, because he did not have the money to make an expensive call. But now you can connect whenever you please and you can send him a cute text the moment you miss him.
How Do You Tell Your Man That You Miss Him?
There are times when all you want to do is leave whatever work you are doing and just run to your man. Forget office projects and school work. Hug him. Kiss him. And simply be in his arms. Do you want to write out poems for him to say that you love him? Want to send him long messages that he can't read while working? Call him and disturb his busy schedule? What can you text him to convey this sense of yearning? Send your man these short and cute texts to tell him how much you miss him.
1.   "I read your old messages and was smiling like an idiot. People thought I AM an idiot"
Because text messages are the only thing that keep you alive and reading old texts always come with bittersweet experiences. This is a great way to tell your boyfriend how much you miss him. Share a few of his old messages with him and you will get him smiling too.
2.  "I wish we could cuddle up and talk about how our day passed"
When the days are long and all you crave at the end of the day is spooning up and thus be at peace. This is something most couples really look forward to doing at the end of the day but if you are unable to do that it's a great way to convey your feelings through a text.
Tell him what you want to do after you guys cuddle up through a cute text and he will send you all the virtual hugs and kisses. He would be invaded with memories of two of you spooning and your text will work wonders.
Related reading: 5 things a couple can do after sex
3.  "The celebration seemed incomplete without you"
What to text your bf when you miss him? Important life events and festivities seem a little bland and a little less complete without him. This is a great way to tell him you miss him a lot. It is normal you would miss him on important occasions. It could be your birthday or festivals like Diwali or Christmas. You will both miss each other, tell that through a cute text.
4.  "I just need you to hug me to help me get through the day"
Some days are punches in the gut when nothing other than his comforting embraces can help. And you need a hug from him all the more if your boss had been particularly rude with you or your bestie just broke the news that she is shifting town. Text him you need a hug he will give you one through texts. You will love it.
5.  "Even though you are away, your morning texts brighten up my days"
Distance does not matter when the amount of love you have for the other is immense.  And what better way to let him know that he is the first thing on your mind every day. This is a cute way to tell your boyfriend you really miss him like anything.
Related reading: 5 messages to get your man in the mood!
6.  "I wish I could be there to kiss you goodnight"
Someday, my love, someday soon. There couldn't be a cuter way to tell him you miss him. Physical intimacy is what you miss most when you are at a distance. Not being able to kiss him goodnight makes you feel sad. Send him a cute text to say how you feel.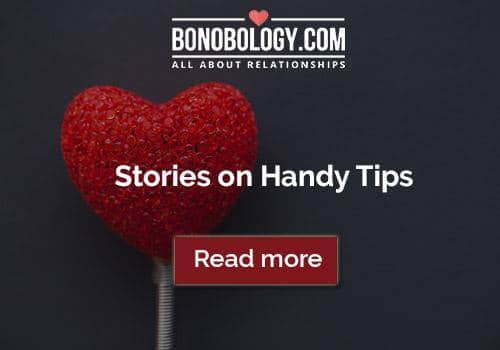 7.  "Something good/bad happened and I want you to be the first person to know"
He is that part of your life that events, good or bad, must be shared with him first. The world can follow later. This will make him feel really special and anyway he is the person with whom you shared all your news. But when he is away that does not mean you can't do that. Just pick up the phone and text him.
8.  "I miss the way your warm hands feel against mine on a cold Sunday morning"
Physical longing  adds to  the emotional longing. You do miss holding hands when you are away from a person. This is a cute way to tell your boyfriend you really miss him.
Related reading: 30 Sexy, Dirty Text Messages For Your Boyfriend
9.  "Just a few more days and I will feel your breath on my neck"
How to tell your boyfriend you miss him through text? Countdown to the next time you will see each other gives you the patience to keep yourself together. Text him about that.
10.  "I would trade anything to have you mess up your side of the bed and then try and conquer mine"
Messy occupied beds over clean empty ones, any day, over everything else.
Missing him in bed when you wake up in the morning is natural tell him through a cute text that you want that messy bed he would feel wanted and loved.
 There you go. When you miss your man, send him these cute texts to keep him smiling all through his day. How to tell your boyfriend you are missing him? You know now. So just go ahead and text.