This is my Ask our ExpertThis is my Ask our Expert
Your wedding day is not just about you and your partner, it is a huge event for your parents as well. Often during the marriage celebrations, the father of the bride gets overlooked and it's unfair. Commemorate your milestone day by gifting your dad something which will remind him of his darling daughter. Make father of the bride gifts in vogue!
This special occasion calls for a special gift for your dad who has loved and supported you throughout your life. Display your love and adoration for your dad by gifting him something memorable. You can even rope in your groom to gift his father-in-law a present that will strengthen their relationship.
The 30 Best Gifts For The Father Of The Bride
Earlier, marriage was all about pampering the bride and the groom. Gone are those days. Today, the trend is to shower your parents with gifts and thank and appreciate them for all they have done for you. It's easy to buy gifts for women including the mother of the bride. But, one needs to do their homework thoroughly before gifting something to the father of the bride because gifting for men has always been a task!In case you are confused and need a little guidance, take a look at the following ideas for father of the bride gifts.

1. Wedding socks as memorablia

You'd do anything to make your dad feel special, right? Consider gifting him a pair of Udobuy wedding socks to make your bond even more meaningful. It is the perfect memorabilia for daddy dearest!

Comes in a plastic zippered Udodoy bag
Premium quality cotton; black color
Has personalized messages — "Father of the Bride" and "Special socks for a special walk"
Ideal for trekking, hiking and winter use
Sits comfortably on your feet and lets them breathe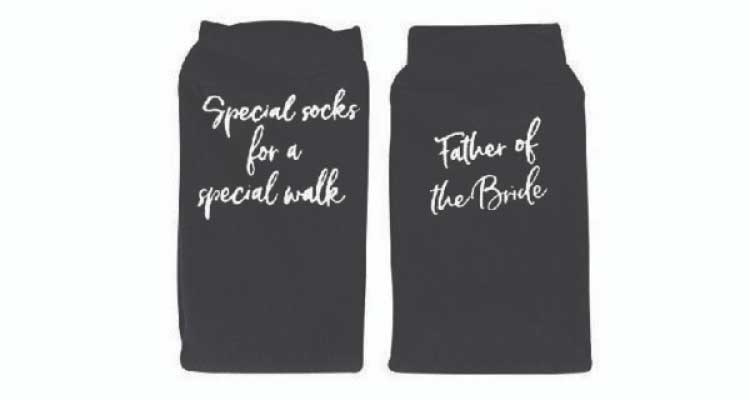 2. Handkerchief as a token of affection
If you are the sentimental kind and believe that little gifts speak volumes about father-daughter relationships, then consider this handkerchief. There are many meaningful father of the bride gifts out there, but this little token of affection will come in quite handy as he walks his little girl down the aisle and gets teary-eyed! Let this handkerchief show your love and appreciation for your dad!

29×29 cm handkerchief made of 100 % cotton
Comes packaged as a gift with a blue ribbon
High-quality digital print
Words and images will not fade off easily
Can be easily washed and ironed out
Related Reading: 21 Gifts For Your Girlfriend's Parents & In-laws | Under Budget Gift Ideas

3. Tumbler to sip beverages

Why should only the mother of the bride have all the fun? Your dad deserves as much of adoration, affection and gifts before/on your wedding day too! Surprise him with this 20 oz insulated Sassycups Father of the Bride Tumbler. If your dad loves to sip on hot and/or cold beverages, this is the gift for him!

Sweat free and includes a slide close lid
Designs are engraved and powder coated to stop scratches
Durable, resistant to rust and holds on to desired temperature
Made of kitchen grade stainless steel
Travel mug, fits all hand sizes, handwash recommended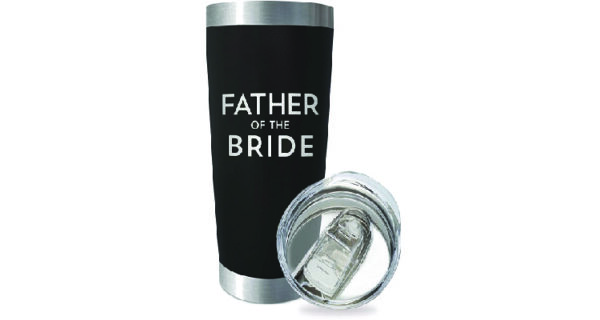 4. Cufflink to flaunt during events

If you've been itching to gift your dad something personalized, then consider this unique father of the bride gift – the MUEEU Father of The Bride Cufflink. If he is a social person who loves dressing up and going out, then he'll proudly flaunt this during weddings, birthdays, anniversaries, meetings and any other occasion you can think of. This cufflink which comes in a keepsake box is ideal for anyone who likes to keep it simple yet stylish.
19 mm 2 pcs cuff links made of stainless steel
Durable and easy to use tie clip
Stylish, simple, classy and personal look with a delicate design
Personalized jewelry with specific date, initials, name
Ideal gift for any occasions like weddings, anniversaries, birthdays, meetings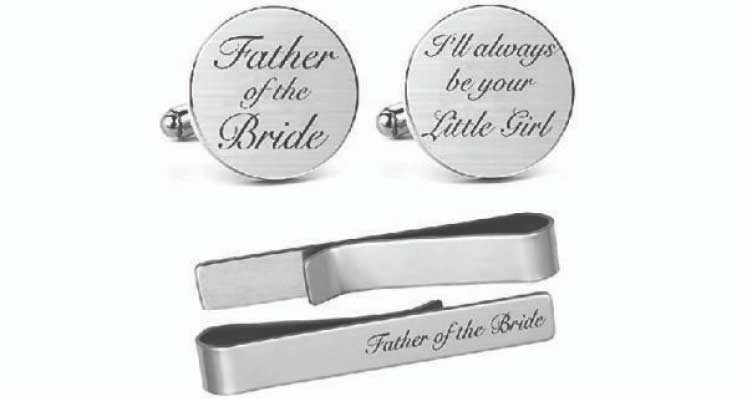 5. Keyring with a sentimental message

If you want to show your dad how much you cherish your relationship with him, you can present him with this keyring and remind him that he will always be the first man that you loved. The best thing about this gift is that you don't need to break into the bank to buy it. Sometimes the best way to display affection is through little thoughtful gifts.

Comes with the message – Dad you will always be the first man I ever loved
Encased in a CJ&M Brand jewelry box
Keychain made from stainless steel
No rust or tarnish and very durable
Can be cherished for a lifetime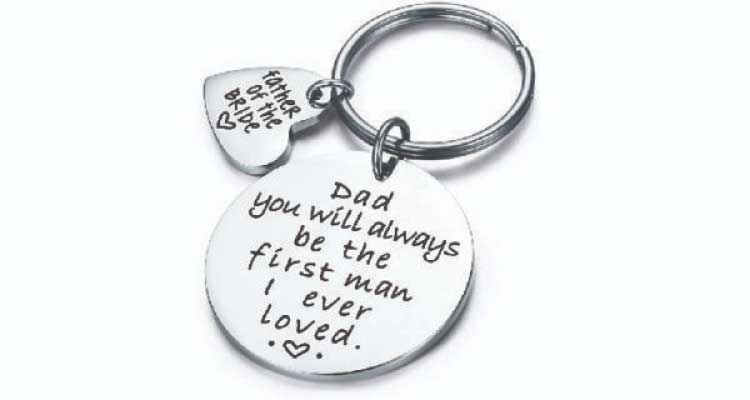 6. Whiskey glass set

This whiskey glass set is the perfect gift for any whiskey connoisseur. If your partner is planning to gift his father-in-law something worthwhile, he can gift his father-in-law an exceptional drinking experience and make this one of the best father of the bride gifts from the groom! Not just whiskey, this premium set is also ideal for a Bourbon or a Scotch lover.
Features a delicately engraved box with a message
Included stones allow you to chill your drink between 40° to 60°
Set includes 2 x large ultra-clear crystal-cut glasses, 6 stainless steel stones, velvet bag and vintage real slate coasters
Each glass holds 380ml and has a thick-weighted bottom
1 stone chills your glass equivalent to 1 ice cube – minus 12F
7. Rechargeable and Cordless Wine Opener

Any party or gathering is incomplete without a bottle of wine! Gift this electric wine bottle opener from Oster to your dad so that he can remove the cork in style. This ergonomic wine opener is best suited for people who like to get rid of the cork without much drama.

Comes with thermal stainless steel wine chiller that keeps wine cold for hours
Gels well with every traditional wine bottle
Can open up to 30 bottles on a single charge
Removes corks at the touch of a button
Recharging base included along with a soft grip handle and cordless extension
8. Engraved pocket watch

Add a touch of class to your father's belongings and get him to flaunt this pocket watch on your special day. This lovely keepsake for your father will be a sweet reminder of his daughter for years to come. This product comes in a nice box with cut out foam on the inside to hold the watch in place. it also comes with a warranty sign up card. You can even encourage your groom to present this elegant gift to his partner's special man to showcase his appreciation and respect.
Comes in an elegant Frederick James black gift box with a 45 cm steel chain
Classy design, intricate workmanship with a traditional, Roman Numeral style, white face on the inside
Delicate, etched engraving on a polished steel surface
Can be easily worn with a three-piece-suit waistcoat as well as single blazers
9. Coffee maker for fresh coffee

This coffee maker is best suited for men who love fresh, piping hot coffee. Help your dad start his day on a fresh note with this coffee maker. Pamper your dad with this coffee maker and caffeine-charge his mornings!
Advanced coffee-making technology ensures hot coffee without forgoing flavor or quality
Brew Strength Control enables you to select Regular or Bold coffee flavor
Completely automatic with 24 hour programmability
14 cup glass carafe; stylish stainless steel handle
Self-cleans and easy-to-view water window for accurate filling
10. Noise cancelling headphones

Bose's Noise Cancelling Wireless Headphones can easily be deemed as one of the best father of the bride gifts as it lets your dad listen to his favorite music whenever and wherever he wants. It has a revolutionary microphone system which ensures that you can always hear clearly even when there is a noisy or windy environment. Bose's Noise Cancelling Headphones lets you enjoy music, podcasts and calls without any disturbance. It will definitely help your dad enjoy some me-time!
11 levels of active noise cancelling with deep and full bass sound
Voice assistants like Alexa and Google Assistant easily accessible for music, navigation, weather
Listen to 20 hours of music; stay connected without touching phone
Premium design and comfort; wear these Bluetooth headphones for hours
20 hours of wireless battery life with a single charge
Related Reading: 35 Best Gift Ideas For Music Lovers And Musicians In Your Life
11. Back neck shoulder massager

MagicMaker's Back Neck Shoulder Massager with Heat is perfect for dads with a messed up back. Give your dad some comfort and relief from pain with this gift. Your father can enjoy a stimulating massage from the comfort of his living room; he can even use it in his car and workplace. Your dad will get the best deep tissue massages on his shoulders, upper back, lower back, waist, foot, thighs, calves, legs, feet, arms and neck thanks to your gift.
Free car adapter to enjoy a relaxing massage even on the go
Ergonomic U-design plus 3D rotation kneading massage rollers
Consists of 3 speed levels, 4 big nodes and 4 small nodes
Heating function with back massager relieves fatigued muscles
Clever bi-directional movement to offer an in-person massage experience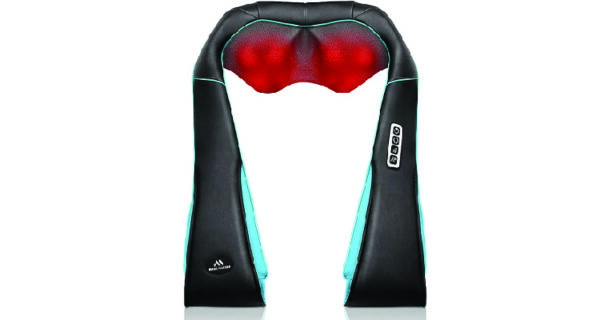 12. Acupressure foot massage slipper

Show your dad how much you still care for him even if you are leaving your home and settling somewhere else. BYRIVER's Acupressure Foot Massage Slipper is best for those dads who suffer from knee or back pain. These slippers will save your Dad visits to the doctor. Consider gifting this Acupressure foot massage slipper to your dad. It could be what staves off an unnecessary surgery!
Therapeutic massage slippers which you can wear 10-20 mins each time
Might feel pain initially; will get used to it in 1-2 weeks
Adjustable strap design fits majority of feet type
39 massage buttons help enhance blood circulation and physical mobility
Relieves migraines, lower back pain, foot pain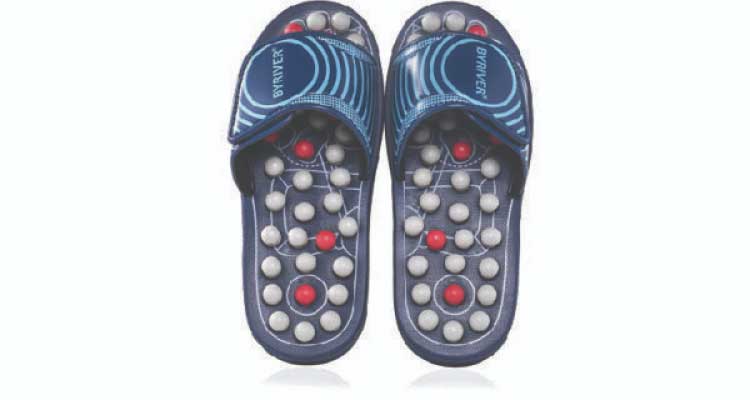 13. Beanie hat as a guide

Save your dad from tripping over obstacles in his path when he is out for a walk or taking out garbage. If your dad has a pet dog, he will really like this Unisex Beanie Hat because it allows one to walk freely without using a flashlight every two seconds. This hat which is one of the best father of the bride gift ideas will surely give your dad the perfect amount of light for any task and make his life more convenient.
The hands free lighting allows you to walk freely
Offers quality insulation against cold winter air
One-size-fits-all beanie hat contains 4 bulbs and 3 brightness settings
Gives you 8 hours of run time with a single charge
Standard USB port enables you to charge it with your computer/laptop, in your car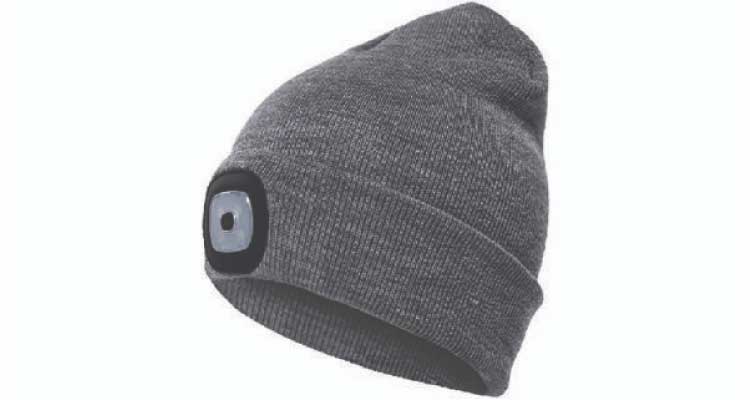 14. Ultra comfortable walking shoes

Give your father the perfect opportunity to reminisce about your childhood as he goes on a walk wearing Sketchers Men's Go Walk Shoes. Whether it's on a hilly terrain or a flat road, this lightweight shoe will provide his feet maximum comfort while he is walking. If your father suffers from policeman's foot, or is in dire need of some comfortable walking shoes, then this is without doubt one of the best father of the bride gifts.
Lightweight, 100% synthetic
Midsole and outsole cushion provide maximum comfort
Air Cooled Goga Mat Insole System for physical ease
Synthetic toe and heel panel cover for more durability
Natural expansion offering a smooth and natural fit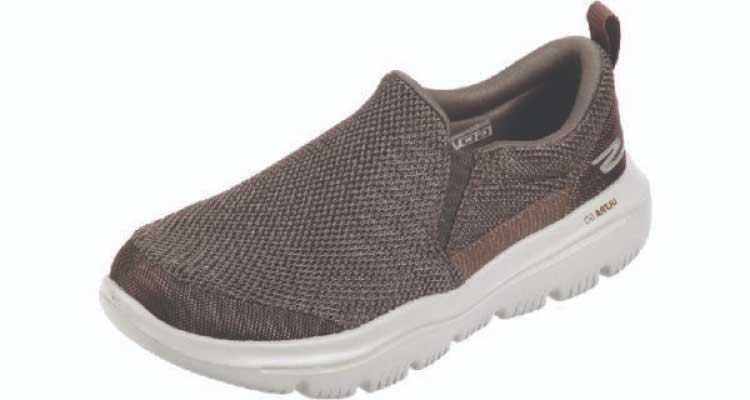 15. Multitool pocket Knife

Does your dad love connecting with nature? Does he go on forest walks or trekking expeditions? If your dad is all about the outdoors, then this outdoor survival gift would make a meaningful as well as useful father of the bride gift. Also, the engraved message on the knife "Best Dad Ever" will make this a great keepsakes for him when you are away. This knife is ideal for any dad who loves to explore outdoors, hikes, fishes, camps and backpacks.
Structural design; zero risk of accidental closing when knife is fully opened
User friendly groove design of bottle opener
2 grooves of the handle offer ease and safety
7.7. inches while open; 4.33 inches while closed; weighs 7.83 ounces
Sharp blade; can work for outdoors, maintenance, DIY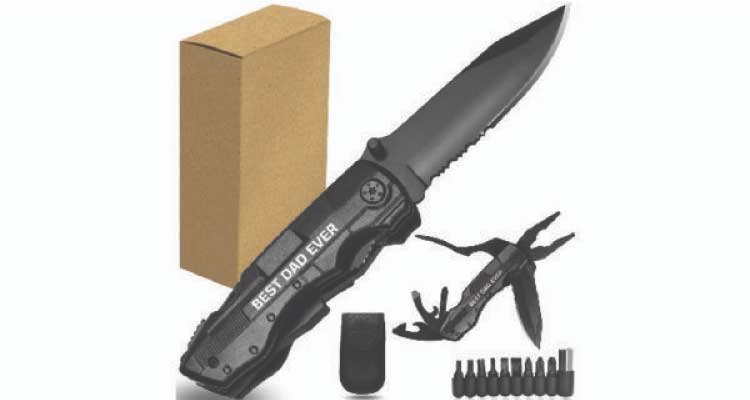 16. LED flashlight glove

This LED Flashlight glove is quite useful for all those dads who love to work on cars or on anything that requires light. Also, the gloves look stylish and can be used while on a trek or hike. In case your dad doesn't like holding flashlights in his hand while working or relaxing, then this unique father of the bride gift will definitely light up his life.


2 LED on index finger and thumb
LED Flashlight gloves composed of polyester
Breathable and stretchy; gloves come with lengthened Velcro straps
Can point to anywhere you want
Turn on/off button at the back of the glove; batteries and screwdriver included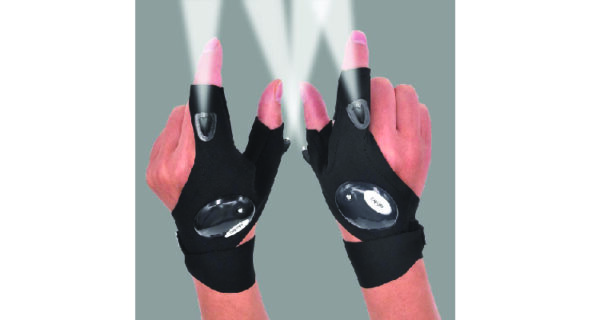 17. All in one tools mini hammer

Tired of presents like mugs and other conventional gifts? Gift your dad a personalized Mini Hammer and bring a smile to his face! With this gift, your dad won't need to carry a whole toolbox around or run around to get tools when he's doing his odd jobs or tinkering about the house.


Ideal use for home improvement, carpentry, DIY projects
Includes mini hammer, nail claw, pliers, wire cutter, knife, saw, flathead screwdrivers
Sturdy enough to shatter glass curtain all
Lightweight and portable
Able to cut, pry, hammer a nail; can open a fire hydrant
18. Music box to lift his mood
Your wedding will be an extremely emotional event for your dad. A light or silly father of the bride gift can lift his mood when he is getting sentimental about your relationship with him before your D Day. Consider this Music Box to lift your dad's spirits.Your dad can play this music box on your birthday or on any special occasion and remember how much his daughter cares about him.
Portable and lightweight; no battery necessary
Fits in the palm of one's hand
Built with high quality wooden materials
Turn the handle of the music box to play the music
Plays You Are My Sunshine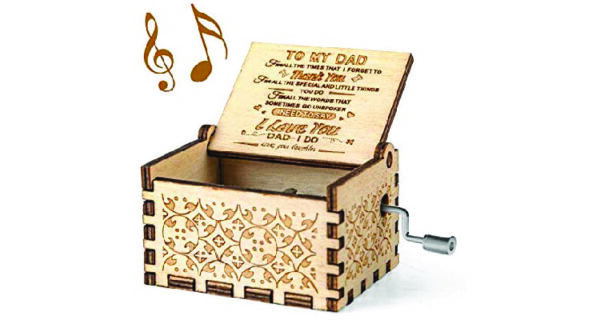 19. Laser engraved cutting board

Some dads just can't get enough of cooking. Rope in your partner and make this a well-thought out father of the bride gift from the groom. This cutting board can also work as a beautiful piece of home décor. This is one of those gifts which will act as a unique memento and remind your Dad about his darling daughter whenever he misses her…especially when he's whipping up one of her favorite dishes.
Built with 100% natural bamboo
Engraved cutting board is 10.06 inch X 7 inch
Strong, light and sustainable material
Engraved side can be displayed
Cut on the solid side
20. Funny coffee mug

If you love teasing your dad and have a fun relationship with him, then this funny coffee mug is the best thing for your dad. It's also a perfect gift for coffee and tea lovers. Humor your dad and let him miss his dear daughter every time he drinks from that cup!
Printed on ceramic; design on both sides
11oz capacity; dishwasher and microwave friendly
Comes in a white Wittsy gift box with bubble wrap
Ideal as a small, funny, creative gift for parents
Perfect for coffee and tea lovers
Related Reading: What Your Date's Coffee Order Tells You About Them
21. Toilet bowl night light

Are you worried about your Dad bumping into stuff while waking up for nature's call? Put your worries to rest with RainBowl's Toilet Bowl Night Light. Let a colorful glowing toilet bring a smile to your dad's face. Your mom might also thank you for coming up with one of the best gifts for father of the bride. Let a colorful glowing toilet bring a smile to your dad's face. Your mom might also thank you for coming up with one of the best gifts for father of the bride.
Strong flexible arm enables easy installation on any toilet bowl
Motion activated nightlight sets off only during night
Stays on for 2 minutes after last detected movement; saves energy
Complete ABS plastic prevents water damage
Forms a firm grip around the toilet rim
22. Papa bear buffalo plaid clog slipper
If your father loves cozy, comfortable and cute gifts, then present him with Dearfoams Men's Papa Bear Slipper and put a smile on his face. These slippers can be worn every day and are perfect to slide on when one is bored of their old slippers. Make your papa bear feel like a teddy bear with this squishy and comfy father of the bride gift.
Comes in red plaid and blue plaid
100% Polyester; super smooth faux Sherpa lining
Features men's size from 7-14
Multi-density cushioned insole fitted with each slipper
Cloud-like feeling on your feet with memory foam
23. Whiskey scotch glass with a fun engraving

Thinking of a unique father of the bride gift? Have a good laugh with your dad and commemorate your wedding and tease him about his 'old age' with DU VINO's whiskey scotch glass. Your old man will love this father of the bride gift idea all the more if he loves a fine glass of whiskey/scotch. Don't worry about this glass being delicate; it has a strong stability thanks to its heavy base.
11 fluid ounces capacity
Modern and polished look with a sleek design
Dishwasher friendly
Features "Old Lives Matter" in white lettering
Built with premium, food-grade safe glass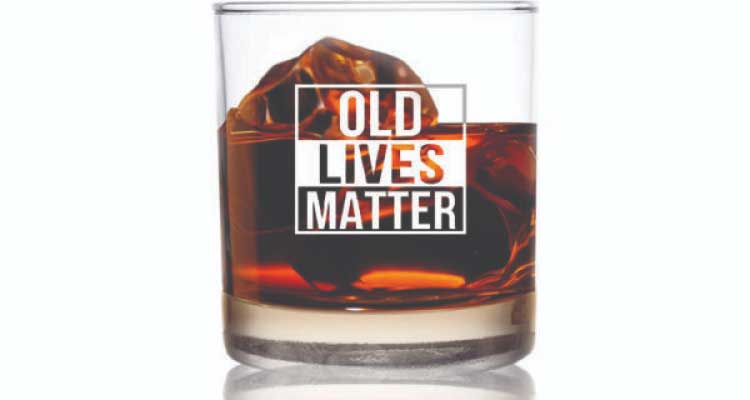 24. Watch band with a custom message

Express your love for your father with VNOX Masculine Watch Band Stainless Steel Bracelet. There is a custom message hidden inside; your dad is bound to love this one of the best father of the bride gifts. Your dad can wear his bracelet wherever whenever, remember his daughter fondly and cherish you in his mind.
15 mm width; 8.3 inches in length
Built with premium stainless steel; sturdy and durable
Free of nickel and hypoallergenic
Zero fading, tarnishing, rusting, corroding
100% sustainable
25. Smart plug with energy monitoring

Your Dad will love Wemo's Insight Smart Plug with Energy Monitoring. It is one of the more meaningful father of the bride gifts especially if he is someone who is into monitoring energy costs. The Smart Plug enables you to take control of lights and appliances from a tablet or a phone. With this Smart Plug, your dad will be updated with real time energy reports and can easily track how much the lights and appliances are costing him.
Control lights and appliances through phone/tablet and Amazon's Alexa and Google assistant
No subscription necessary; download the WeMo app and start using the plug
Evaluates how much a heater costs you; how much energy a particular room consumes
Offers real time reports on energy consumption
"Away" Mode turns lights on/off randomly to confuse potential intruders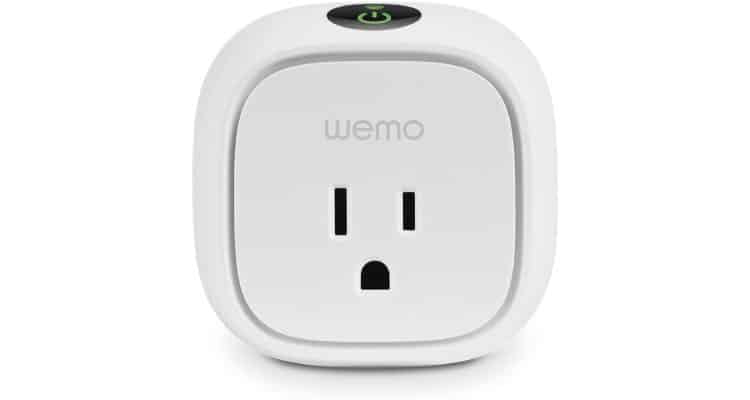 26. Universal socket with a special engraving

Running out of father of the bride gift ideas? How about these stocking stuffers? The "Best Dad Ever" engraving will make the gift even more special, reminding him of his darling daughter as he works efficiently with the universal socket. This gift will make his life more convenient; he won't need to continuously change multiple tools and tool sizes thus saving on time and also working more efficiently.
Multifunctional socket connects with various shapes of screws
Can unscrew hooks, bolts and other fasteners
Ideal for DIY, maintenance, construction and auto repair
Each socket comes with 54 steel spring pins
Able to work with different types of fasteners without changing sockets
Related Reading: 25 Unique Gifts For Boyfriend's Dad He'll Actually Use
27. Picture frame to capture memories

For all those emotional and sentimental dads out there, a picture with his daughter is the best keepsake especially when she is miles away. Add a picture that captures a special moment you shared and put this gift where he can see it. This high quality and durable picture frame will definitely make him smile whenever he misses you. This wooden picture frame is the best way to remind your father that you will always be daddy's little girl.
Comes with a message that reads "The Love Between a Father and Daughter Lasts Forever"
Can be placed on a desk or hung on a wall
Comes with an easel and wall hooks
4″x6″ photo fits in the 8″x10″ wooden plaque frame
Clear protective acrylic sheet to protect picture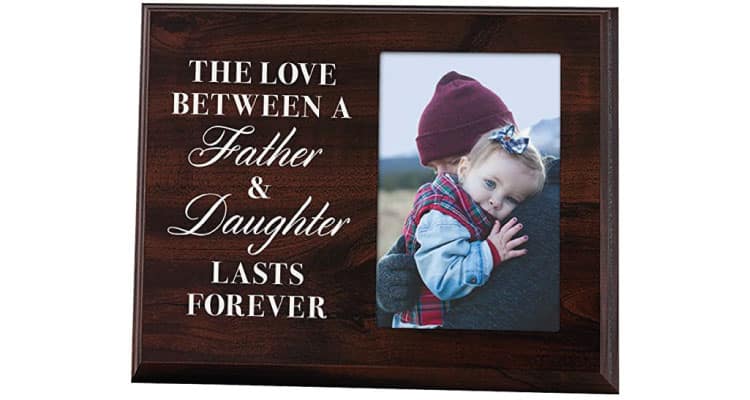 28. Language translator device

Surprise your Dad with Pocketalk's Classic Language Translator and let him navigate his way smoothly anywhere in the world. As long as an internet connection is available, he will be able to communicate with confidence in 133 countries. With this language translator, your dad will never again have an issue with ordering food in foreign countries, speaking to foreign cab drivers or interacting with colleagues from other countries. Truly an exceptional father of the bride gift!
Comes with a 2-year data plan
Translates conversations in 133 countries
Breaks down language barriers
Access to jargons, swearwords and slang
Limited warranty for 1 year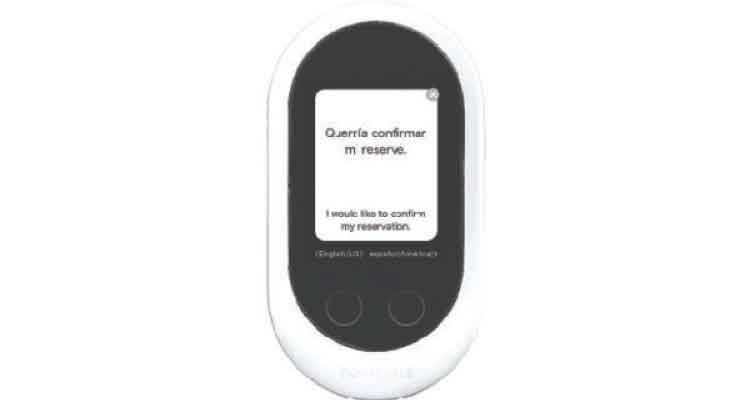 29. Gold plated watch
Feel like gifting something huge, elegant and stunning to your beloved father? Consider buying this Invicta Men's Gold Plated watch and smile as he flaunts your gift while he walking you down the aisle. For men who enjoy collecting and coordinating their watches along with their outfits, a timepiece is definitely one of the ideal father of the bride gifts from daughter for all Dads who value time.
Adjusts well to surface water sports or any marine activity
Comes with a black dial; gold tone; stainless steel case
Weighs 300gm; Japanese quartz movement
Flexible band; add/remove links; comes with a battery
Black bezel ring along with unidirectional stainless steel bezel
30. Leather wallet with attached flip pocket
Show your Dad that you appreciate him for everything he has done for you by gifting him something useful. How about a durable stylish wallet which can be used for organizational purposes? Your dad is definitely going to love this stylish yet functional wallet made of premium leather.
Pure leather; bifold closure
Soft material; ideal for daily use
Comes with an attached flip up id window
2 slip pockets, 5 card slots, 2 sleek ID windows
Roomy inner compartment for keeping money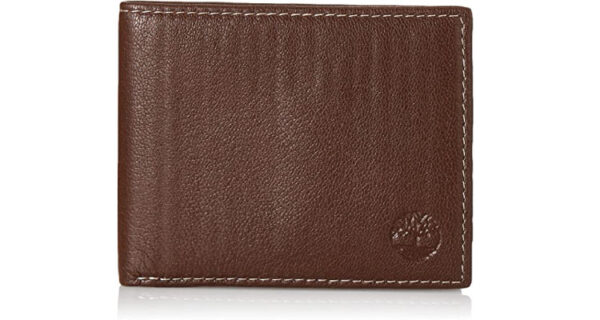 Your first hero who's been with you and by you through all your ups and downs. Surely he needs to be cherished too? Now that you have a few ideas at your disposal, hopefully you will be able to gift the first man in your life something that will be close to his heart.
No doubt, your life will change once you get married and probably you will not be able to spend as much time with your father as you once did. That's why father of the bride gifts by you, the groom, and friends and family is important as it marks the special bond that you share with your father.
21 Gifts For Your Girlfriend's Parents & In-laws | Under Budget Gift Ideas
21 Gifts For Sister-In-Law | What To Get Your Sister In Law for Christmas
Ask Our Expert
You must be logged in to post a comment.