Trying to impress the two people that are probably the most important in your life right now? No, we're not talking about your boss, your parents, or even your girlfriend – we're talking about your girlfriend's parents! The best way to impress them is to choose the right gifts for the girlfriend's parents, no matter how scared you are of this uphill task.
You might be visiting your girlfriend's parents over the holidays. You're spending time with them and trying to get to know them because you and your partner are in a good space and it's important to her and your relationship. One of the easiest things to do to impress her parents is to not show up at their place empty-handed.
We're not asking you to please someone materially, but a warm and thoughtful gift goes a long way in helping her parents understand that you care about what they think. But what do you gift them? We have a list of 21 creative gift ideas which are sure to impress your girlfriend's parents.
Tips To Buy Gifts For Girlfriend's Parents
Buying a gift is the end goal but before you click purchase, there are a few things you need to be mindful of. After all, it is your girlfriend's parents – they deserve a good gift which keeps them happy and makes you look good. So here are some tips to keep in mind when buying gifts for girlfriend's parents:
1. Be thoughtful 
When thinking about what to get girlfriend's parents, put effort and energy into considering what they like and dislike. This is not a gift for an acquaintance where you hand them a gift card and be done. No, you have to dig deeper into their choices and buy something which they will prefer. 
2. Don't be frugal
This is not the time to be money-minded. Don't go over your budget but don't be cheap either. You are buying gifts for your girlfriend's parents and you would not want to come across as a miser.
3. Don't buy anything offensive
Parents usually have strong likes and dislikes. When thinking about what to get girlfriend's parents, do not buy anything which can be considered offensive. For example, if they are not religious, you might want to steer clear of any religious mementos and gifts. 
4. Think out of the box
You know they like gardening. So you buy them a plant. While that is a thoughtful gift, it will not leave a long-lasting impression. If that is what you are aiming for, think out of the box while buying a gift for girlfriend's parents. Your creativity will add personality to the gift and make it more personalized.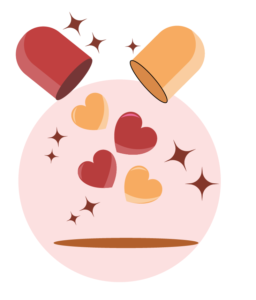 Get your dose of relationship advice from Bonobology right in your inbox
21 Creative Gift Ideas For Girlfriend's Parents
Visiting your girlfriend's parents for the first time, or just paying a casual visit? Visiting them for the holidays and want to make a good impression but have no idea how to? Don't worry. We've got you covered. If you're planning to visit them for Thanksgiving or Christmas, then you obviously can't show up empty-handed.
Below, you will find gifts for girlfriend's parents that are not overboard and show the right amount of appropriateness and thought. So, go ahead and pick something out from this list, and get ready to woo her folks.
Related Reading: 21 Long Distance Family Gifts They Will Actually Want To Use
1. Wine decanter with a cork stopper
There's not a single person out there who doesn't love a good glass of finely aged wine. Moreover, it's the perfect holiday beverage. Are your girlfriend's parents wine lovers? If yes, then this is the perfect gift for girlfriend's family. This decanter is modern and elegant and has a snail-shaped design which will fetch the folks a ton of compliments from their friends and family.
This decanter is high in utility value. One can pour the contents of a wine bottle into it, and then use the cork stopper so that the wine can retain its aroma and purity. The decanter is highly durable and has a strong carafe. What's more, it comes in a stunning gift box that is sure to impress them.
2. Garden tools to get their hands dirty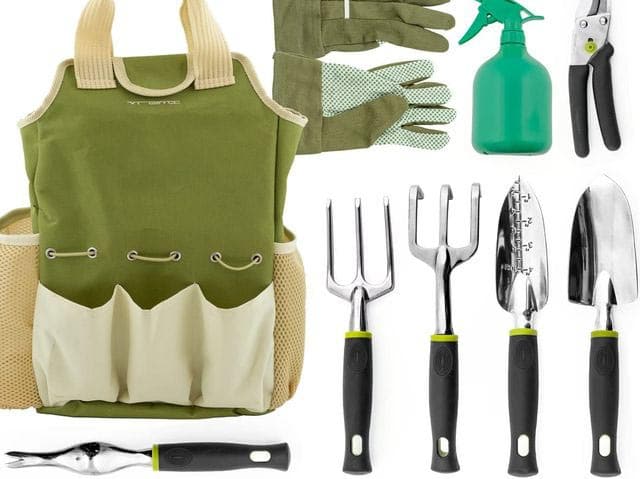 What's the one thing a lot of older parents enjoy? Doing activities that help them spend time together. One of the best ways to enjoy this is to encourage a green thumb. Do your girlfriend's parents like to garden and landscape their house from time to time? Then this is one of the best gift ideas for girlfriend's parents and will get you all talking about their latest garden project or plant purchases as well.
This set of garden tools comes equipped with a set of gloves and a handbag for storage. There are eleven pieces in this kit, fit to meet basic gardening needs and carry out gardening activities hassle-free. The tools are made of heavy-duty aluminum, so it's safe to say they are durable and will remain rust-free for a long time.
3. Marble and wooden cheeseboard
What's one of the things that brings people together during the holidays? Food! And when it comes to serving food, appetizers always take the cake. This wonderful marble and wooden cheeseboard is one of the best Christmas gifts for girlfriend's parents, or for any occasion during the holiday season. It is handcrafted with great detail and is perfect for having small parties where one can serve cheese along with perfectly paired wine.
It's a round cutting board that comes with a knife and can be used to serve slices of meat, fruits, or even sushi. The marble finish makes it really easy to clean as well as store. Time to make those small parties fancier.
Related Reading: 11 Last-Minute Hostess Gifts Ideas | Inexpensive Hostess Thank You Gifts
4. Digital picture frame
People love sharing their photos and showcasing portraits and frames around their house. Especially older people who have children and grandchildren, and love remembering their relatives and extended family. These days, one has so many photographs, so how do you pick which ones are good enough to go up on a few frames around the house? With this digital frame, they won't have to. This is what makes it one of the best gifts for girlfriend's mum and dad. They can proudly display the images of all their children and family vacations in one frame.
The frame plays hundreds of photos on shuffle and you can even add videos or music to them. What's more, it has additional features of a clock and a calendar. A wonderful gift to put on a mantel or study desk.
5. Garden solar lights
An extremely novel gifting item, this set of solar garden lights can brighten up any path – and your girlfriend's parents' hearts! These are a set of easy-to-install LED lights that are powered by solar energy – they need to be kept out in sunlight for the day to be able to glow at night or in the dark. This particular one is one of those gifts for girlfriend's mom which will instantly win her heart.
These can adorn their front yard, path, garden, or backyard. If they don't have any outside space in their house, then these can be used to decorate a window sill or any place that gets adequate sunlight. The lights emit a lovely, warm glow and look charming when used as part of a home's landscape. It is one of the best gifts for girlfriend's parents.
6. Indoor hydroponic garden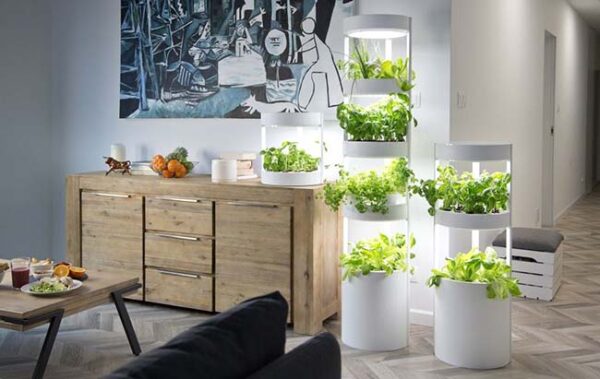 With the pandemic keeping people indoors, one of the many hobbies people have acquired is tending plants at home. This hydroponic indoor garden is a eco-friendly and sustainable gift idea for girlfriend's parents who love indoor plants. This kit contains a gourmet herb seed kit that includes herbs like basil, thyme, parsley, and dill – things they can grow indoors and proudly use to garnish their food with.
The garden is easy to use and has a control panel that tells you when to water it, give it light, etc. It's a great gift to give someone as it is high on utility and low on maintenance.
7. Wall-mounted wine rack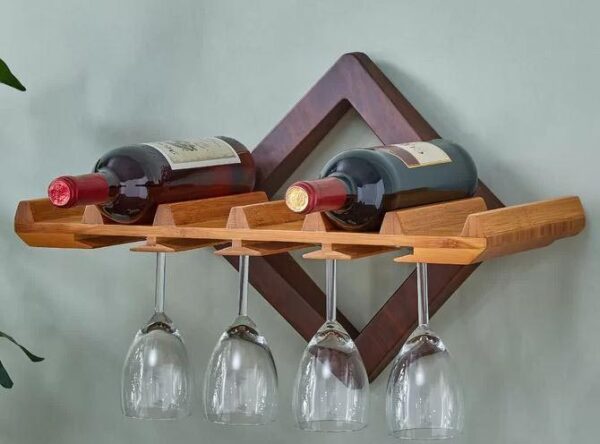 Do your girlfriend's parents love wine and would love to have something wine-related adorn their home space? Gift them this lovely and thoughtful wine rack. With an exclusive custom-made design, this wall-mounted wine rack is sure to liven up any space – be it the kitchen or the living room. It is easy and quick to install and can hold up to 4 wine glasses. This is the ideal gift for your girlfriend's dad and mom and will help you start a conversation with them too.
Related Reading: 21 Wedding Gift Ideas For Couple Already Living Together
It holds standard-sized wine bottles quite easily with its heavy-duty metal finish and keeps a delicious bottle of wine fresh and crisp. What's more, this gift box includes a set of wine charms that can be attached to the stem of glass and served to your guests – so they don't forget which glass is theirs.
8. Golf club-style grill accessories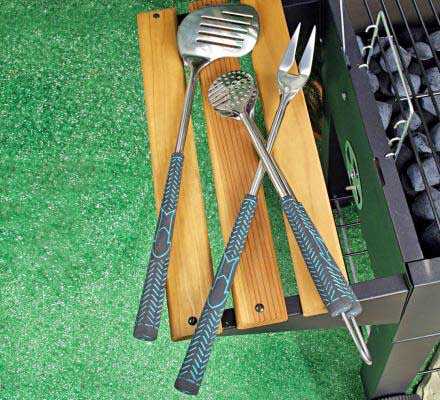 Are your girlfriend's parents into golf? Are they also into barbecuing steaks and meats in their backyard? Well then, we've found something that appeals to both of these hobbies. This golf club-style grill accessory kit made of stainless steel is a wonderful gift idea for girlfriend's dad and mom and can be used for outdoor gatherings, camping and hiking, at the beach, and even be carried to a friend's house. This is the ticket to impress them instantly.
It comes inside a stylish golf bag and includes a barbecue spatula, power grill tongs, grill fork, two golf ball-style salt and pepper shakers, and a silicone basting brush. It's an ideal and novel gift, bound to make your girlfriend's parents really pleased!
9. Golf pitching net
Yet another gift fit for the parents that love golf, this outdoor golf target is a great way for someone to build up their skill and accuracy. This is a compact net that comes with a versatile training aid, perfect for improving short-distance pitching accuracy and a great gift for a golfer of any level, and definitely a great gift for a girlfriend's dad or mom.
If your girlfriend's parents love to play golf once in a while, then this is a great gift that can be set up in their backyard and can be played with friends and family. It has an instant pop-up design and can be easily stored away when not in use. It is a fun and memorable gift for the girlfriend's parents.
10. Electric salt and pepper shakers
A meal without spices and condiments is incomplete. No table setting is complete without basic spices – and what better than to have a unique set of spice holders? These electric salt and pepper shakers are battery-run and have the ability to grind salt and pepper into various levels of coarseness. This is one of the most ingenious gift ideas for a girlfriend's parents.
The holders can also hold peppercorns, dried herbs, and spices. It's a great gift to give someone for their dining table and comes in a beautiful gift box. With a single-handed operation, silicone caps, and in-built LED lights, this is a really cool present to transform a regular dining experience into a modern one!
11. Garage door opener
Gifts for the home are always appreciated by parents, so you definitely can't go wrong with this amazing new gadget. The Genie Chain garage door opener is reliable, durable, and very easy to install. It has a warranty-backed, maintenance-free, precision-machined motor and gearbox which works with popular built-in car remote systems. One of the most practical gift ideas for a girlfriend's parents, this gadget will make you an instant hit with the folks. After all, who does not like cool gadgets for gifts?
Related Reading: 21 Harry Potter Gifts For Adults [Choices For Die Hard Fans Only] | 2022
It comes with two pre-programmed, 3-button, garage door opener remotes, a wireless keypad to open the garage door with a PIN, and a multi-function wall console with vacation lock and light control button, and is an extremely quiet device. It's a great home innovation gift to make the garage smarter.
12. Coffee blends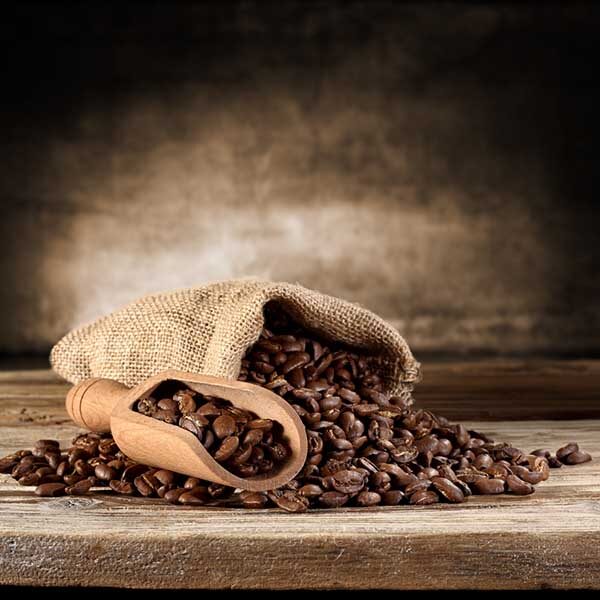 Know for a fact that your girlfriend's parents are heavy on coffee? Then win their hearts with a pack of these pods. Peet's coffee blend pod set is a wonderful and budget-friendly gift for someone that loves dark roast coffee. It comes with 60 pods and is compatible with a vast variety of brewers. It is one of those gifts for the girlfriend's parents which will leave them impressed with your taste.
Sourced from some of the world's best beans, this roast is extremely fresh and rich in flavor and will be any coffee lover's delight. Gift them not just a pack of pods, but some really good coffee too, and make your way to your girlfriend's parents' hearts. This is one of the best gifts for a girlfriend's parents. If you're looking to go one step ahead with your gift, then scroll down to see another suggestion we have in this field – a coffee maker to complete the set!
13. DNA test kit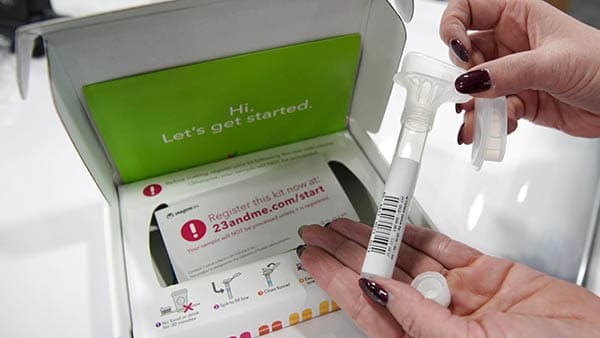 Thinking of gifting your girlfriend's parents something unique, something they can talk about, and something that also doubles up as a great activity? This DNA test kit combines all these aspects. The tellmeGen test kit is a health and ancestry DNA kit that gives out information about a person's predisposition to various health-related risks, tells the person what makes them unique, traces a person's ethnicity, and gives out their traits. Doesn't it sound like the perfect gift for the girlfriend's parents?
It also gives out information to help a person care better for their own health and well-being. This is a wonderful gift to keep someone occupied and dig deeper into their own history and roots, and will definitely be appreciated by your girlfriend's folks.
14. Video doorbell cam
Want to let your girlfriend's parents know that you are concerned, not just about their daughter, but about their safety and security as well? Get them a gift that says just that. This all-new ring video doorbell is easy to install and allows a person to connect it to a phone or a tablet – so that when someone rings the doorbell, you can easily see who's out there, speak to them, or hear them from the inside, without having to approach the door. This is a creative idea for girlfriend's parents and will definitely be appreciated.
It also delivers notifications straight to your phone and is powered by built-in rechargeable batteries. It offers live streaming and excellent video and audio resolutions and is even compatible with Alexa.
15. Soda stream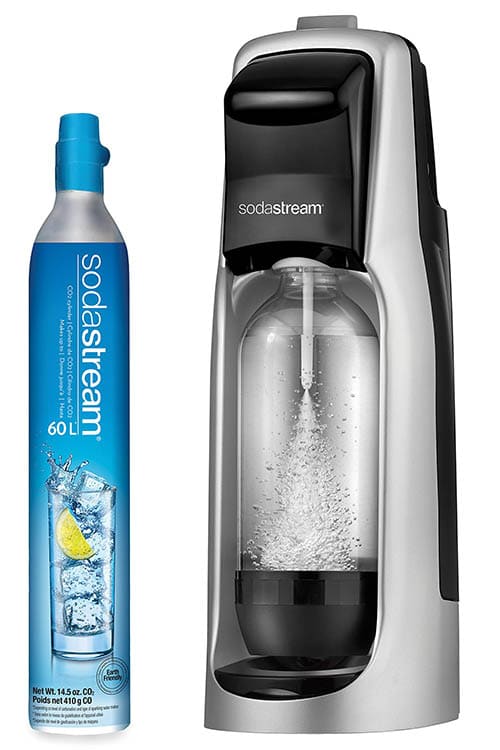 What's better than still water? Why, of course, it's sparkling and fizzy water! The soda stream allows you to turn water or any other drink fizzy and sparkling with a single push of a button. This kit comes equipped with a sparkling water maker, two 60 L Co2 cylinders, three 1 L BPA-free reusable carbonating bottles, and two 40 ml zero-calorie fruit drops of raspberry and mango. This gift for girlfriend's parents will make them like you immediately!
Related Reading: 21 Christmas Gifts For New Moms | Unique Motherhood Gift List [2022]
This device is energy-efficient, easy to clean and maintain, and is a great gift for someone to fizz up their water as and when they want to. One can even make a whole bunch of drinks and cocktails with this soda stream maker – so go ahead and fizz up your relationship with your girlfriend's parents!
16. Round rocks whiskey gift set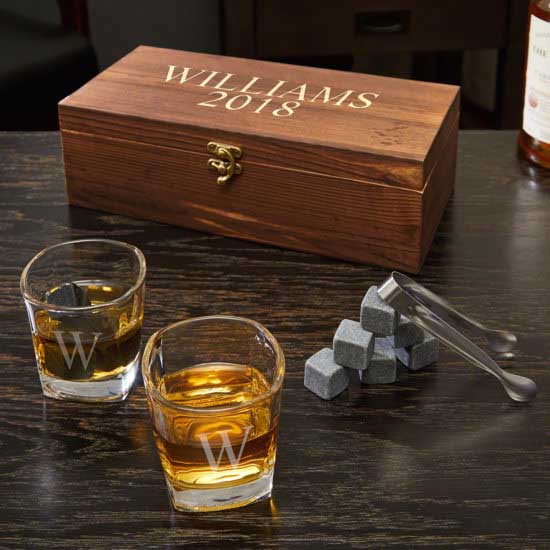 Looking to impress your girlfriend's dad and hit the right chord? Gift him this amazing gift box that contains round rocks glasses made for extracting the perfect flavor and taste out of whisky, bourbon, and scotch! This is a great gift for someone that loves their whiskey – or someone that just loves a good old-fashioned drink once in a while, which means it is the perfect gift for a girlfriend's dad.
The box also contains rocks made out of natural granite which need to be cooled to be used in the drink – they cool the drink without diluting it. Gone are the days of hunting around for ice, especially ice that dries a drink up! Two stylish coasters and a set of tongs are also included in the kit, to make for a wonderful and neat whiskey drinking experience.
17. His and Her robes
Another wonderful gift for girlfriend's parents would be a set of extremely soft and luxurious indoor robes – these can be worn pre or post-shower or just when they're having a lazy day indoors. This set of robes is made from high-quality cotton material and has the perfect detailing and pockets to make the wearer feel comfortable and relaxed.
These come in different colors and are a matching set for the couple to wear and laze around in – an easy gift your girlfriend's parents are sure to never forget about! These robes also make a wonderful holiday gift – something they can use for the days when they relax indoors during the holiday season.
18. Luxury candles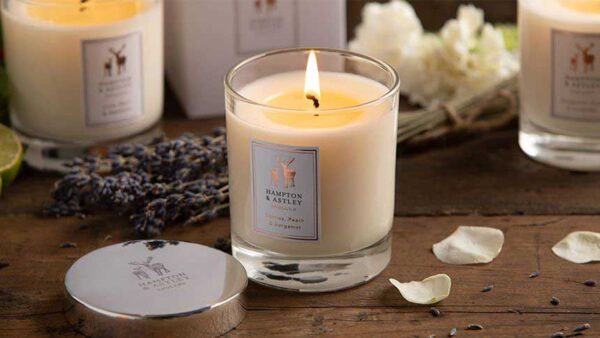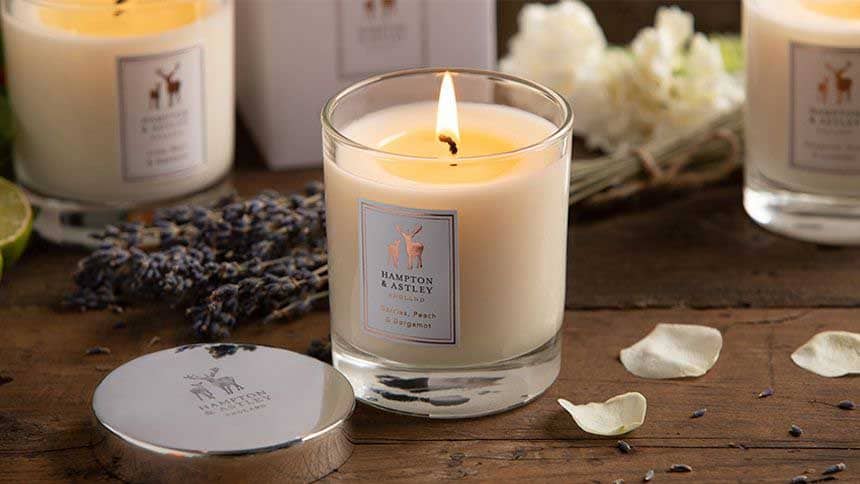 Fragrances light up anyone's life! The better the smell, the better the experience. This Nest fragrant luxury candle set includes candles that smell of bamboo, grapefruit, Moroccan amber, linen, rose noir and oud, and velvet pear, and have about a 3-4 hour long burn time. They are beautifully crafted with a proprietary premium wax formulated to burn cleanly and evenly that instantly captivates the senses. It is the perfect gift for the girlfriend's parents, as it is not too subtle but not overboard either.
This is a wonderful, classy gift to give someone you want to get close to but whom you don't know that well – yet. This delightful gift set is wonderful and traditional enough to give to parents – especially those who love adorning their living room or bedroom space with objects.
19. Keurig coffee maker
Give a magical twist to their morning cup of coffee by equipping their kitchen with this amazing coffee maker! With it, your girlfriend's parents can brew not just good coffee, but teas, hot cocoa, and iced beverages too. Since it's portable, it can go anywhere with you! Camping or hiking outside? Spending a weekend away but need to ensure your coffee supply? Take it with you. The many talents of this coffee maker make it one of the best gift ideas for a girlfriend's parents.
Related Reading: 11 Last-Minute Gift Ideas For Someone Who Has Everything | 2022
This coffee maker tags along to all your adventures and ensures that your caffeine or other beverage needs are not far behind. What's better? It even has a storage bin built in at the back where one can store the pods. No Keurig pods? No problem. Pods can be used with other brands as well.
20. Papillon back massager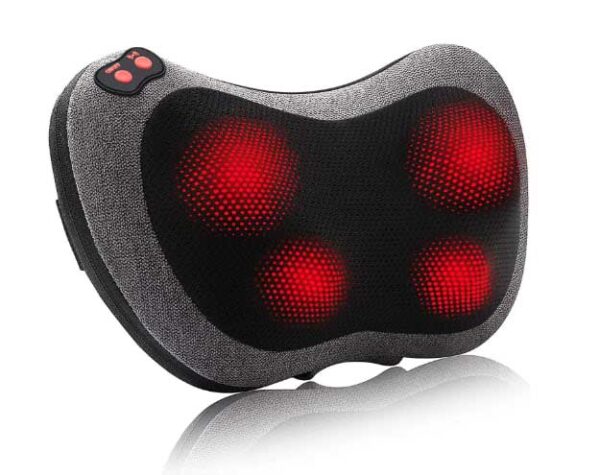 One gift that an older person is definitely going to appreciate today, is a massager! This back massager helps to relieve muscular pain and body pain and has adjustable speeds and strengths. It is great for the neck and the back and automatically changes direction every minute, helping to soothe out several areas on one's back. It can even be used to relieve tight muscles in the leg or lower back and has been greatly acclaimed by many customers. It is a great gift for the girlfriend's dad as well as a thoughtful gift for girlfriend's mom.
It's a great gift that will give your girlfriend's parents an opportunity to have their own indoor spa. With its deep tissue massage abilities, this massager operates with an AC adapter to relax tight muscles while offering a superior massage experience.
21. Netflix gift card
What's the one thing that keeps everyone occupied these days? Netflix! This streaming platform has a plethora of television shows and movies – it's the next best thing after the invention of fire! There are tons of Netflix series they can enjoy with this gift card. For them, this could be one of the cute things to do at home. This is also a good gift for your girlfriend's parents if they haven't been inducted into the world of Netflix yet. Even if they watch it regularly, check if their subscription is closing up soon.
Gift them a Netflix gift card, topped up with an amount of your liking, and delight them with this offer of indoor movie nights! They can enjoy films with each other, with the family, or just get addicted to some shows together. With this Netflix gift card, you'll not just be choosing a gift for girlfriend's parents, but making way for a bonding experience too!
With these unique finds, your girlfriend's parents are bound to have you over for the holidays and for other events all the time. You are sure to win their hearts over, and they're going to look at you as a considerate and thoughtful person – someone they can trust their daughter around.
These are small but thoughtful gifts for girlfriend's parents that will delight them when you pay a casual visit or are visiting them for the first time during the holidays. Go ahead and make them feel extra special by picking something from this list and giving them a reason to smile and feel loved!
FAQs
1. What to get girlfriend's dad for his birthday? 
The girlfriend's dad is hard to impress. Hence, you will need a gift that hits the mark. The safe and elegant choice would be a classy watch. However, if you want to remain within a certain budget, a cigars and whiskey set will also make for a good gift if he is fond of drinking and smoking.
2. How can I impress my girlfriend's parents?
To impress your girlfriend's parents, you will need to be on your best behavior. Impeccable manners, politeness, and a sense of respect will help win their heart.
21 Romantic Gifts For Him [Sentimental Christmas Gift For Men] 2022
21 Best Silk Pajamas For Women That Are Worth the Splurge [Satin Pajamas]