Gifts for sister-in-law
When you tie the know with the love of your life, you are not building a relationship with just one person. Instead, you are bonding with their side of the family and friends for life. This involves gift giving, to all your new in-laws, such as your parents-in-law, brother-in-law and sister- in-law. No matter if it is Christmas, New Year's or Thanksgiving, you need to make sure you get the best gifts for your sister in law.
Similarly, let's say your sibling just got married and now you have your own, sweet sister-in-law in the family and what better way to welcome her than the perfect gift. Now, choosing gifts for sister-in-laws can get tricky, because while these gifts need not be extravagant, they should be sweet and well thought out.
As they say, it's the thought that counts and choosing a gift that will bring a smile on her face is the real goal here. You could be shopping for a newly wedded SIL, or for a SIL-to-be, for an existing best friend or for a long time family member – whatever be the case, we have taken the responsibility to help you find the perfect gift.
21 Best Gifts For Your Sister-In-law
So, whether your SIL is a close friend, or she's someone you are slowly getting to know, we have some amazing gift options lined up for you that are sure to strengthen your bond with her and make her feel at home. These gifts for sisters-in-law will not only come in handy right now, but pretty much at every single occasion. No matter what, you will no longer be the family member that gives disappointing gifts. Isn't that a relief?  So, be it your brother's wife, or your husband's sister; here are some unique, thoughtful gifts options which will honor her hobbies, personalities and interests.
1. Smudging candle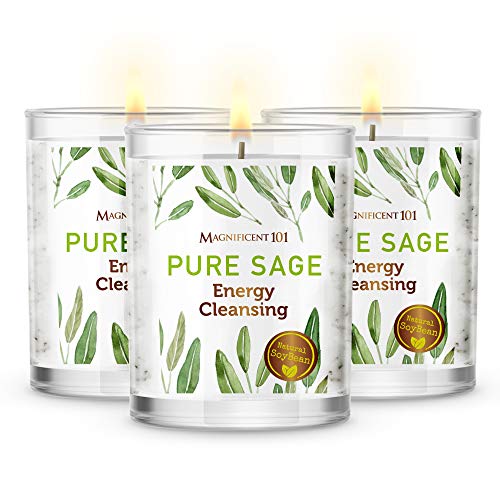 Smudging is a cleansing ceremony that is known to ward off negative energy by burning white sage in such a way that it fills a home with a smoke-y fragrance. These smudging candles make the best gifts for sister-in-law as they represent prosperity, well-being, and good luck while clearing away all the negativity from their homes.

This pure sage candle from Magnificant101 is a great gift for your sister-in-law and will keep her home full of love, light and positivity. It also helps to soothe anxiety and relieves stress after a long day of work. It comes in a set of three, so the more the merrier right?
Related Reading: 45 Gift Ideas For Teenage Girls | Checklist 2022
2. Friendship bracelets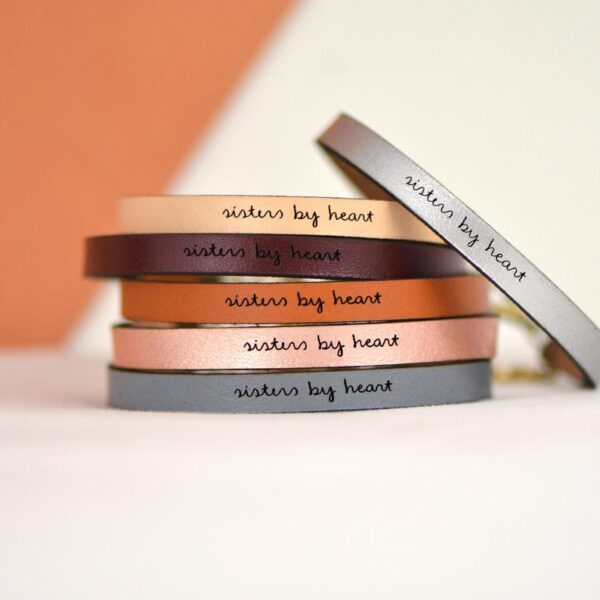 No, don't roll your eyes…hear us out. Friendship bracelets are not just a thing of the past and so not meant just for kids to share with each other at school. These grown-up friendship bracelets with 'sisters by heart' written on them not only make amazing gifts for sister-in-law but also symbolize the beautiful friendship that you two share.
She is bound to love it if she is the kind of person who happily wears her heart on her sleeve, and now her wrist. She would love it all the more if you get one for yourself so that you both can twin and show off your matching jewelry proudly.
3. Spiral slicer – spiralizer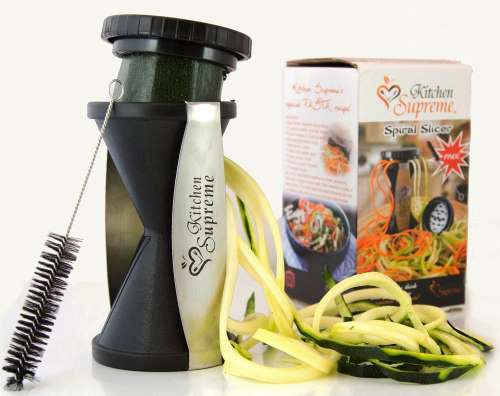 When thinking about gifts for sister-in-law, the spiral slicer might not be the first thought that pops into your mind. However , the spiral slicer is something that your SIL will be able to make use of on a daily basis, in her kitchen work. She could slice her fruits and veggies using this slicer from Kitchen Supreme to make delicious smoothies, salads and other types of food in a jiffy.
It's a set, complete with multiple tools, cleaning brush and thick sharp blade and it is also totally worth the money. Furthermore, if your sister-in-law has recently shifted to a low carb, gluten-free and vegan diet, she can easily switch from unhealthy pastas and noodles to healthy veggie dishes. She'll be so touched you noticed this change.
4. Bonsai tool kit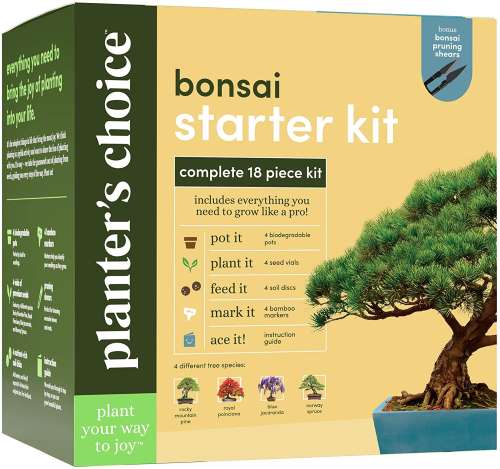 A bonsai tree is so unique and we're sure your sister-in-law would love to keep one You want gifts for your sister-in-law to be unique and to stand out. A bonsai tool kit is one of the best examples, especially if she loves gardening. This tool set inculcates everything a beginner needs to get their hands on. Gift her a bonsai tool kit from Planter's Choice and this box will have everything that she needs to take care of her plants.
It contains four different types of organic seeds which will grow into beautiful bonsai trees under her love and care. And And the best part is that it does not need to have green thumbs or expert gardening knowledge. She'll get to take care of her pretty plants while sprucing up her home without putting in much effort! 
5. Waffle Iron
Now, do you know anybody on the face of this earth who does not like waffles? Well, we definitely don't. One could have waffles for breakfast, for dessert, and for practically everything that comes in between. If you feel that she's had enough with all those failed attempts at making the perfect waffle watching YouTube videos, then these waffle irons are the perfect gifts for sister-in-law.
This Waffle Iron machine from Amazon will help her achieve perfect waffles every time. Also, the cherry on the cake, or rather the maple syrup on the waffle, is that these waffles are baked in the shape and texture of bricks.
6. Jewelry stand
This Scandinavian-inspired jewelry holder from Nakko is a very chic jewelry organizer which fits into any space, be it at home or for a professional display. Jewelry stands are the best gift ideas for sister-in-law, especially if she loves classy, unique décor pieces and if she also happens to be a jewelry hoarder, well then, this is just the gift for her.
The creative design of the jewelry tree is such that it is capable of holding multiple earrings and necklaces, which will prevent the pieces from getting entangled. And it's made complete by a marble patterned tray at the bottom which will hold her rings and brooches.
7. Instant pot duo
Gifts for a sister in law, while being fun, quirky and maybe even sentimental, also need to be useful and convenient. After working for long hours at the office, it's quite likely that your sister-in-law won't have the energy or time to cook dinner every night. However, she does not need to worry anymore, as this is the best gift for sister-in-law who never has to worry about cooking a  large dinner again.
This Instant Pot Duo is a 9-in-1 kitchen appliance and saves up on both time and kitchen space. It combines the job of a pressure cooker, slow-cooker, rice cooker, warmer, steamer, yogurt maker, sous vide and sterilizer, reducing cooking time by 70% making it a complete multi-tasker.
Related Reading: 30 Gift Ideas For Your Co-workers | Personalized, Inexpensive Gifts
8. Monogrammed mug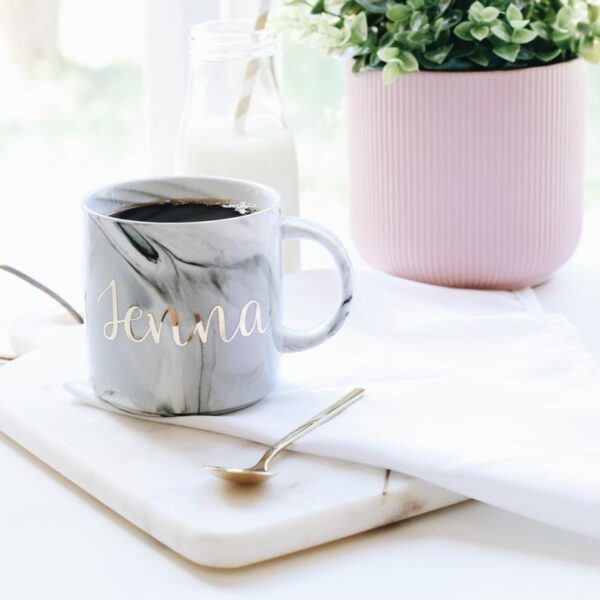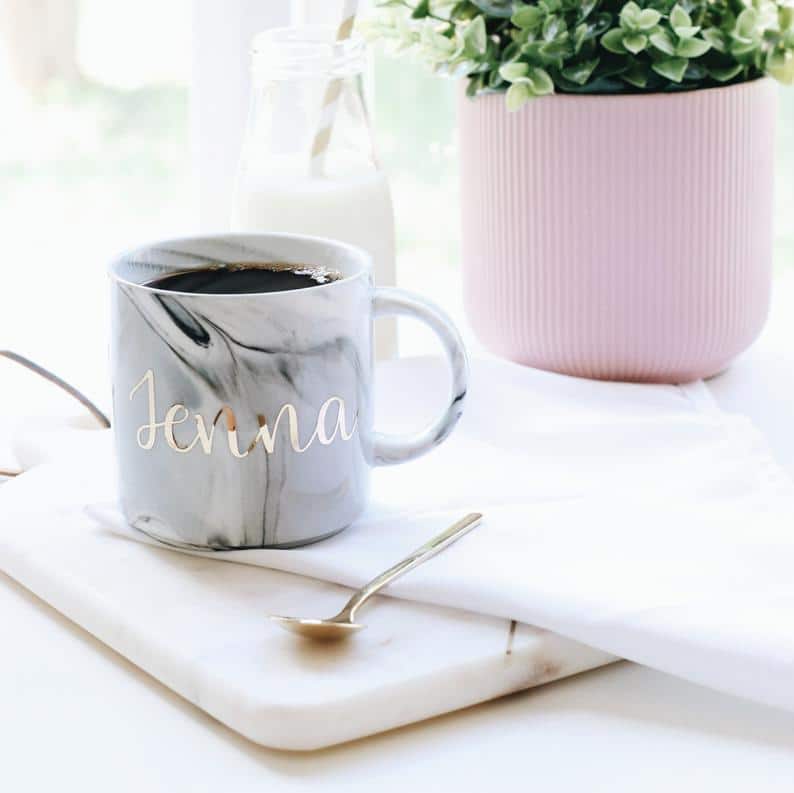 Is your sister-in-law a regular morning person who loves a hot cup of coffee to awaken her soul? Or is she a total night-owl who needs some coffee support to get her out of bed every morning? Either way, these  monogrammed mugs are the obvious choice for sister-in-law gifts, plus, they are simply too gorgeous to not buy. 
You can customize this by adding the initials of your sister-in-law's name and if you want to go that extra mile, you can even add a box of her favorite coffee or tea to go with it. Don't these monogrammed mugs make amazing gifts for sister-in-law? 
9. Confidence boosting pencil set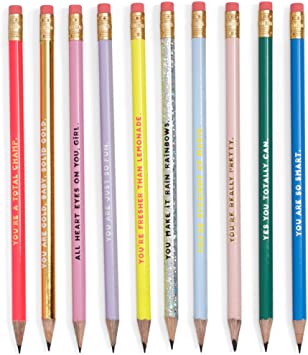 Don't we all love and need a boost of confidence every once in a while? So, if you're in doubt while choosing a gift, just pay your sister-in-law your regards with some extra doses of confidence. These cute, motivating and encouraging pencils come in a set of 10 and make for a perfect gift to give to your sister-in-law.
In case you have a younger SIL to please, these colorful pencils will do the trick quite nicely. These pencils from Ban.Do on Amazon, come with amazing quotes such as  'You're fresher than lemonade', 'You're straight up magic' and so much more, and they are sure to make her day.
10. Cheese board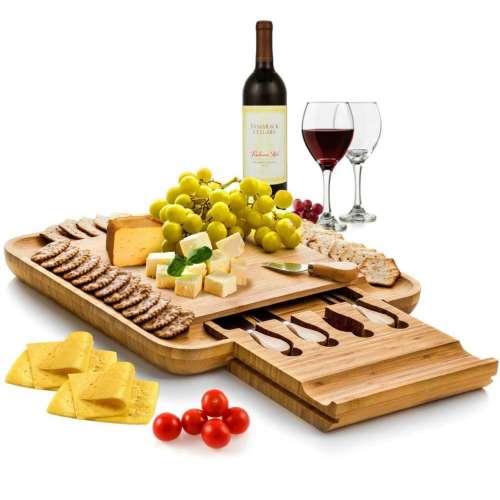 Is your sister-in-law someone who loves enjoying elegant evenings with wine and cheese, as much as we do? Well, if you answered 'Yes', you can never go wrong with this gift for her. This modern bamboo cheese board from Bambusi is just the gift to show your SIL how well you know her.
Your SIL can enjoy slices and cubes of Italian Ricotta, English Cheddar or French Vacherin with her glass of red wine. Also, this crafted tray comes with grooves that have places to hold nuts, crackers, olives, etc., complete with a hidden drawer for the cheese knife.
11. Hidden pocket travel scarf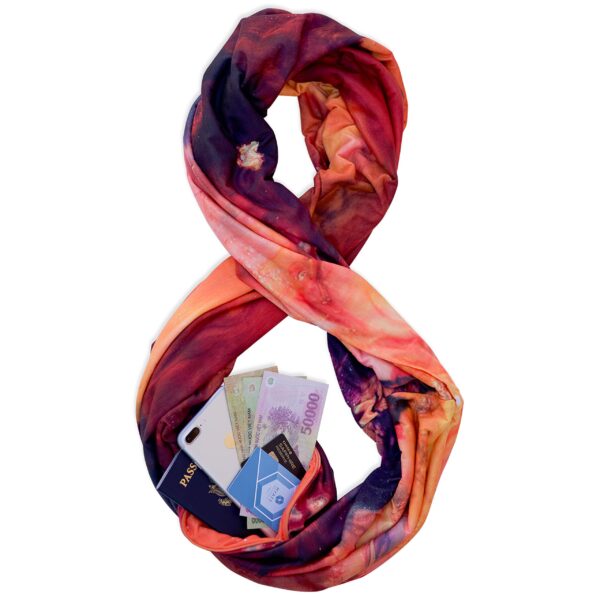 If you have a sister-in-law who is a complete travel-o-holic, and loves to explore the world, this gift is going to come in real handy for her. Even though we know that in these current times travel is just another word for impossible, but well, it's always good to stay prepared right?
This fashionable infinity scarf from Waypoint Goods plays a double role as it has a secret zipper compartment which will securely hold her passport, money, keys and other essentials and keep it concealed while she travels. This soft scarf also comes in different colors so make sure you know what color your sister-in-law prefers.
Related Reading: Best Places To Vacay With Your Girl Gang
12. Sister-in-law gift box
Stop wondering what kind of gifts for sister-in-law are the best, because we have got them listed out for you right here. If you consider your sister-in-law to be that one person with whom you are not bonded by blood, but by heart, this all-in-one box especially curated for her, will do the job quite well. This gift box is filled with a hydrating face mask, fuzzy pom pom socks, steel insulated tumblr, beautifully scented candles and much more.
 Even better, she could totally use it for a self-pampering Sunday session after a super hectic week. And for the icing-on-the-cake, these gift hampers also make the best Christmas gifts for sister-in-law.
13. LED manicure kit
We are all well aware of what the situation has been like these past two years and how it has taught us to do practically everything at and from home. To add to the list of achievements, many of us have become experts at mani-pedis. This all-in-one manicure kit from Joytii that has everything your sister-in-law will ever need to get salon-like nails at home and is a great sister-in-law gift idea.
This kit comes in a beautiful gift box and provides one with all the essential manicure tools one needs along with 12 solid colors, 72 width nail lamp, base coat, AB rhinestones in different shapes, shiny glitter and a pair of moisturizing hand gloves. This kit is really perfect for someone who enjoys doing gel manicures at home.
14. Table lamp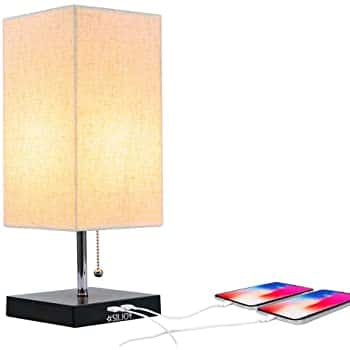 This unique bedside table lamp is a great gift for people who have a habit of keeping their night light on while sleeping, or those who like a bit of soft light in the room while reading something at bedtime. The chic, rectangular shape makes this bedside table lamp from Cotanic a sleek and elegant addition to any room.
The best part is that this minimalist lamp also comes with two USB charging ports which will ensure that your sister-in-law can simultaneously charge her phone and iPad while light from the smooth, beige, fabric shade creates a warm and cozy atmosphere in the room.
15. Sassy kitchen towel
These towels are the perfect gifts for a sister-in-law who enjoys cooking, has a delightful sense of humor and who makes the yummiest brownies that people seem to can't get enough of. This "watch-me-whip" kitchen towel with a hand-mixer printed on it is a must-have in every sassy baker SIL's kitchen. These towels from Designing Moments are naturally soft, wrinkly and will get softer with every wash..

This makes them imperfectly perfect, just like your bond with your sister-in-law. What's more, you can choose from a wide variety of these towels that have these funny double-meaning quotes for your sister-in-law. You might just get some treats made specially for you as a Thank You!
16. Leash and key hook
Do you love to visit your sister-in-law's place partly for her and mostly for her canine baby? Well, then this His-Hers-and-Paw printed hook organizer is just what her home's entryway needs. With this on their wall, your sister-in-law will have a cute and tidy place where she can hang their keys as well as their furry friend's leash, collar or harness.
It's going to come in really handy when her four-legged baby is super eager to go on a walk and will also reduce the frequency of their keys getting lost for sure. There are three hooks attached on a woody, rustic-looking plate making it a perfect gift for dog parents.
17. Personalized birthstone necklace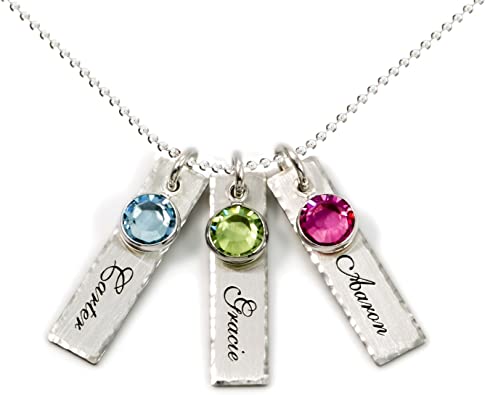 You can never go wrong with gifting your sister-in-law a monogrammed pendant with her birthstone on it. This necklace from AJ's Collection can be ordered in rose gold, gold or silver as per her liking and is a perfect dainty gift for any occasion. The chain is adjustable, so she can wear it at 20 inches for a more relaxed chic look or at 16 inches for a more choker-like effect.
The rose gold-plated leaf charm with your sister-in-law's initial stamped on it takes this neckpiece to another level. So, what are you waiting for? Order this today and it will be delivered in a gift-box all ready to bring a glitter in your much-loved SIL's eyes.
Related Reading: Gift Ideas For Her: 15 Necklaces With Special Meaning
18. Sherpa blanket sweatshirt
Do you consider your sister-in-law more like your bestie than your brother's wife or husband's sister? Are you always on the lookout for fun gifts for her? Looking for gifts for sister-in-law that are comfortable and fashionable? Well, look no further as this Sherpa blanket which doubles up as an oversized sweatshirt is perfect for all the outdoorsy, fun adventures the both of you will have with the family.
This microfiber in the Sherpa blanket is so soft that your SIL will be tempted to, quite literally, live in it all the time, walking around the house in utmost comfort. And we haven't even reached the best part yet – it's one size fits all! It's time you get yourself and your sister-in-law matching gifts.
19. Personalized zodiac journal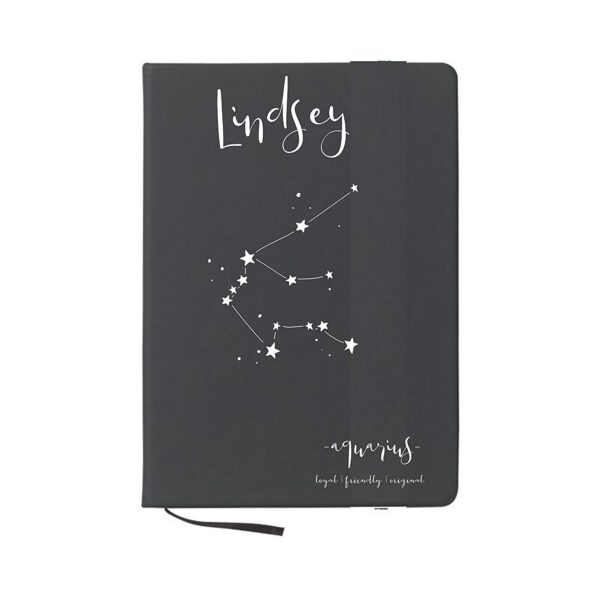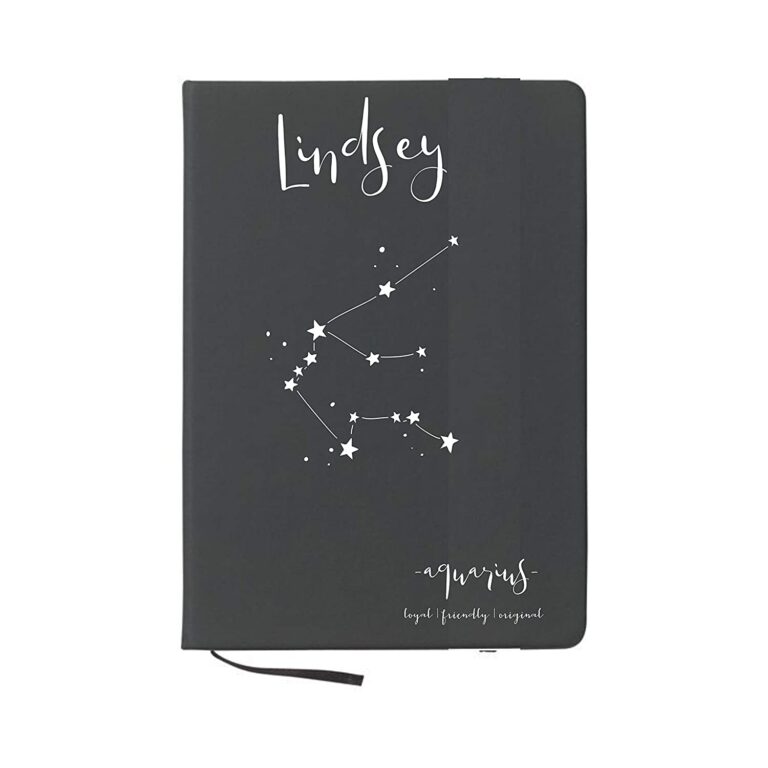 Do you believe that your sisterhood with your sister-in-law is something special that's written in the stars? Well, this gift has been inspired by that very belief. Your SIL could be the creative one, or simply enjoy reading the horoscope column in every magazine and newspaper, or may simply be pretty inquisitive regarding this whole zodiac thingy. But whatever the case may be, we are pretty sure she will love this gift.
This bespoke, customized zodiac journal from Amazon will have her name and constellation on the cover, in any color of your/her choice and will be a stellar gift for her stationary stash. She can use it for writing grocery lists, jotting down recipes, her daily to-do lists or use it to journal her thoughts.
Related Reading: Find Out How Each Zodiac Sign Shows Love
20. Mulberry silk pillowcase
Wellness gifts are our absolute favorite and they had to be included in this list. These silk pillowcases from Fishers Finery are the perfect example and will make your sister-in-law feel how much you value her well-being and peaceful state of mind. These pillowcases are of top-notch quality and quite decently priced.
These will ensure that your SIL gets a good night's sleep every time her head hits the pillow. The best part is that it comes in a wide variety of colors, including some really soothing pastel shades. Oh, and not to forget, it has silk on both the sides and can also be used as a sham.
21. One line a day journal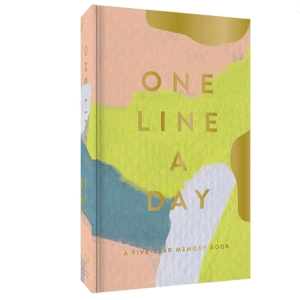 This unique journal will help to make your sister-in-law take a moment and reflect on everything that happens in her busy day-to-day life. This daily journal from Moglea has a gorgeous cover which is what makes this a colorful gift for your SIL.
She can fill in this journal, one line every day, which will help her record something particularly special about each day. And five years down the line, she will love looking back at how far she's come, the changes in her life, how she's grown as a person and the wonderful gifts you have given her along the way. Definitely a sentimental gift. You can thank us now.
Gifting Tips And Tricks
So, you might have started reading this article in a rather intimidated state of mind, as shopping for the perfect gifts for your sister-in-law can get quite tricky. But, after going through the above list of amazing gift options, we are pretty sure you will ace it.
Now, you can easily impress your SIL with your gift and shower her with all the love she deserves. Whether she is into wine, baking or loves a good laugh, this list has it all. Following are some tips and tricks that you should keep in mind while shopping for your sister-in-law, or anybody for that matter.
Related Reading: 21 Long-Distance Relationship Gifts | Updated List [Oct. 2020]
The bond you share: It's very important before choosing the gift, that you reflect on the kind of relationship you share with your sister-in-law. If you share a more formal bond, you should choose a gift that's chic, smart and not sassy or snarky and maybe even a bit over the top. Now if she is someone you can share those dirty secrets with or has a great sense of humor, you could try giving her some quirky, fun gifts.
The age factor: So, a very crucial thing to keep in mind is her age, because sisters-in-law could be older to you, much younger to you and even the same age as you. So, you need to ensure that the gift you pick up is in keeping with her age. This is to make sure you don't end up gifting an anti-ageing cream to a 16 year old or a set of crayons to a 30 year old.
The personality: The final and the most important thing to keep in mind is that the gift you end up choosing for her should go with her personality. You should keep in mind her likes and dislikes, and especially try to remember if she mentioned anything about eyeing a particular item for some time now. If not, then you always have our long list of amazing gift options to fall back on.
So, now there is no need for sleepless nights and anxious shopping trips in order to pick the correct gift for your one and only (or more) sister-in-law. We have provided you with plenty of options in this article. Trust us, these personalized gifts from the Amazon best-sellers lists are sure to make her realize how much you love her and consider her as family.
21 Long Distance Family Gifts They Will Actually Want To Use