Every story starts with love, followed by a marriage, and then the finale comes with a new set of people to shop for. Well, jokes apart, nuptials bring together not just two individuals, but also two families. In simpler terms, your sibling just got married and now you have your own, sweet little sister-in-law in the family and what better way to welcome her than the perfect gift. Now, gifting your sister-in-laws can be a bit tricky as these gifts need not be extravagant but well-thought of.
As they say, it's the thought that counts, and choosing a gift that will bring a smile on her face is the real deal here. You could be shopping for a newly wedded SIL, or for a to-be SIL, for an existing best friend or for a long time family member – whatever be the case, we have taken the responsibility upon us to find you the perfect gift.
Related Reading: 21 Gift Ideas For Teenage Girls | Checklist 2020
So, whether your SIL is a close friend, or she's someone you are slowly getting to know, we have some amazing gift options lined up for you that is sure to  strengthen your bond with her and make her feel at home.
These gift options are not only going to come in handy right now, but will also come to your rescue, for all those Christmas, birthdays, anniversaries etc. or out-of-the-blue times when you are in the mood to make your SIL feel loved and appreciated. So, be it your brother's wife, or your husband's sister; here are some unique, thoughtful gifts options which will honor her hobbies, personalities and interests.
1. Smudging Candle
This pure sage candle from Magnificant101 is a great gift for your sister-in-law and will keep her home always fresh and full of love, light and positivity. It also helps to sooth anxiety and relieves stress after a long day of work. It comes in a set of three, so the more the merrier right?
2. Friendship Bracelets
She is bound to love it as she is a person who happily wears her heart on her sleeve, and now wrist. She would love it all the more if you get one for yourself so that you both can be twinning and show off your matching wrists proudly. Check out this pretty bracelet from LaurelDenise on Etsy today.
3. Spiral Slicer Spiralizer
It's a set, complete with many tools, cleaning brush and storage bag and totally worth the money. Also, if your sister-in-law has recently shifted to a low carb, gluten-free and vegan diet, she can easily switch from unhealthy pastas and noodles to healthy veggie dishes.
4. Bonsai Starter Kit
It contains four different types of organic seeds which will grow into beautiful bonsai trees with her love and care. And the best part is that it does not need any green thumbs or expert gardening knowledge. She'll get a pretty plant to spruce up her home without having to put in much effort!
5. Keyboard Waffle Iron
The Keyboard Waffle Iron machine from Amazon which will help her achieve perfect waffles every time. Also, the cherry on the cake, or rather the maple syrup on the waffle is that these waffles are baked in the shape and texture of a keyboard.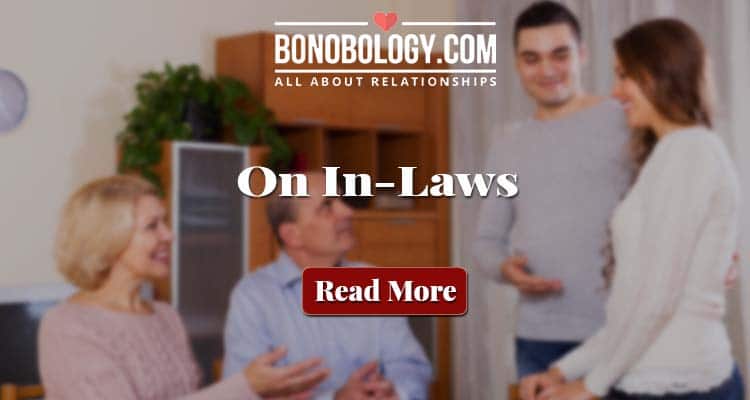 6. Jewelry Stand
The creative design of the jewelry tree is capable of holding multiple earrings and necklaces, which will prevent the pieces from getting entangled. And it's completed by a marble pattern tray at the bottom which will hold her rings and brooches.
7. Instapot
This Instant Pot from Rozmoz is a 7-in-1 kitchen appliance and saves up on both time and kitchen space. It combines the job of a pressure cooker, slow-cooker, rice cooker, warmer, steamer, sauté, and yogurt maker, reducing cooking time by 70% making it a complete multi-tasker.
8. Monogrammed Mug
You can customize this marble print mug with your SIL's name written in golden italics and it will be one of her proudest possessions. And if you want to go that extra mile, you can even add a box of her favorite coffee or tea to go with it.
9. Confidence Boosting Pencil Set
In case you have a younger SIL to please, these colorful pencils shall do the trick. These pencils from Ban.Do on Amazon come with amazing quotes like 'You're fresher than lemonade', 'You're straight up magic' and so much more, and are sure to make her day.
10. Cheese Board
Your SIL can enjoy slices and cubes of Italian Ricotta, English Cheddar or French Vacherin with her glass of red wine. Also, this crafted tray comes with grooves that have places to hold nuts, crackers, olives, etc., complete with a hidden drawer for the cheese knife.
11. Hidden Pocket Travel Scarf
This fashionable infinity scarf from Waypoint Goods plays a double role as it has a secret zipper compartment which will securely hold her passport, money, keys and other essentials and keep it safely concealed while she travels. This soft scarf comes in different colors.
12. Sister-In-Law Gift Box
Even better, she could totally use it for a Self-Pamper Sunday Session after a super hectic week. And for the icing-on-the-cake, or rather lid on the box, there is an extremely cute and heartfelt message for her which will make her cry. (Tears of joy, we assure you).
13. UV LED Nail Art Manicure Kit
This kit comes with some great gel nail polish colors and finishes, an UV nail lamp, base and top coats, 10-piece manicure tools, gel remover and so much more. And who knows she can be so excited on receiving this gift that you might get a complimentary 'mani' session from her.
14. Aesthetic Bedside Table Lamp
The best part is that this minimalist lamp also comes with two USB charging ports which will ensure that your sister-in-law can simultaneously charge her phone and iPad while light from the smooth beige fabric shade creates a warm and cozy atmosphere in the room.
15. Sassy Kitchen Towel
This makes them imperfectly perfect, just like your bond with your sister-in-law. What's more, you can choose from a wide variety of these towels having such funny double-meaning quotes for your sister-in-law. You might just get some treats made specially for you as a Thank You!
16. Leash and Key Hook
It's going to be really handy when her four-legged baby is super eager to go on a walk and will also reduce the frequency of their keys getting lost for sure. There are three hooks attached on a woody, rustic-looking plate making it a perfect gift for dog parents.
17. Personalized Birthstone Necklace
The rose gold-plated leaf charm with your sister-in-law's initial stamped on it just elevates this neckpiece to another level. So, what are you waiting for? Order this today and it will be delivered in a gift-box all ready to bring a glitter in your much-loved SIL's eyes.
18. Sherpa Blanket Sweatshirt
This Microfiber and Sherpa blanket from The Comfy is so soft that your SIL can actually be living in it, quite literally and walk around the house in utmost comfort. And we have not yet reached the best part, yes, it's a one size fits all! It's time you get yourself and your sister-in-law matching gifts.
19. Personalized Zodiac Journal
This bespoke, customized zodiac journal from Amazon will have her name and constellation on the cover, in any color of your/her choice and is a great gift for her stationary stash. She can use it for writing grocery lists, jotting down recipes or even the daily to-do lists.
20. Mulberry Silk Pillowcase
These will ensure that your SIL gets a good night's sleep every time her head hits the pillow. The best part is that it comes in a wide variety of colors, including some really soothing pastel shades. Oh, and not to forget, it has silk on both the sides and can also be used as a sham.
21. One Line A Day Journal
She can fill in the entries of this journal, one line every day which will help her record something particularly special about each day. And five years down the line, she will love looking back at how far she's come, and the wonderful gifts you have given her along the way. You can thank us again.
Gifting Tips And Tricks
So, you might have started reading this article in an intimidated state, as shopping for the perfect gift for your sister-in-law can be quite tricky. But, after going through the above list of amazing gift options, we are pretty sure you will ace it.
Now, you can easily impress your SIL with your gift and shower her with all the love she deserves. Whether she is into wine, horror movies or loves a good laugh, this list has it all. Following are some tips and tricks that you should keep in mind while shopping for your sister-in-law, or anybody for that matter.
Related Reading: 21 Long-Distance Relationship Gifts | Updated List [Oct. 2020]
The bond you share: It's very important before choosing the gift that you reflect back on the kind of relationship you share with your sister-in-law. If you share a more formal bond, you should choose a gift that's chic, smart and not sassy or snarky or a bit over the top, while if she is someone you can always share those dirty secrets or has great sense of humor, you could try giving some quirky, fun gifts
The age factor: So, a very crucial thing to keep in mind is her age, because sisters-in-law could be older to you, much younger to you and even the same age as you. So, you need to ensure that the gift you pick up goes in line with her age. This is to make sure you don't end up gifting an anti-ageing cream to a 16 year old or a set of crayons to a 30 year old
The personality: The final and the most important thing is that the gift you end up choosing for her should go with her personality. You should keep in mind her likes and dislikes, and especially try to remember if she mentioned about something she has been eyeing for some time now. If not, then there is our long list of amazing gift options all ready for you to choose
So, now there is no need for sleepless nights and anxious shopping trips in order to pick the correct gift for your one and only (or more) sister-in-law. We have provided you plentiful options in this article and each of them are easily available on Amazon, Etsy or Target. And trust us, these personalized gifts from Etsy and Amazon best-sellers are sure to make her realize how much you love her and consider her as family.
21 Long Distance Family Gifts They Will Actually Want To Use