Swiping right on tinder is so easy. But what comes after that is a nightmare for most people. To capture the attention of the cute girl you are crushing over and stand out from the ocean of men trying to impress her, you need to have some great flirty conversation starters up your sleeve.

The right flirty conversation topics can help you become the highest contender in the game of romance. Sure, you can send her a "Hey!" or a "What's Up?", but that puts you straight into the league of Romeos who invest less than a teaspoon of effort into a conversation. Impressing your crush requires you to be the smoothest talker she has ever swiped right for!

Biting your nails and losing your sleep over how to start a flirty conversation? We're here to help you make your way into the heart of the girl of your dreams. Our comprehensive list of flirty conversation starters is the holy grail for the lovestruck (or lust struck) men out there. These flirty conversations will also come in handy when you are in a long-distance relationship or trying to rekindle the romance in your love life. 
Flirty Conversation Starters To Break The Ice 
There comes a point when after months of pining, you finally get the number of your crush. This is the stage where you need to pierce through the wall of ice and awkwardness using the flaming passion of your words. Selecting the right convo starters with a crush is akin to walking on a tightrope – you have to balance flirty talk without going overboard and sounding like a creep. Here is a list of flirty conversation starters that will help you up your texting game and break the ice with your crush: 
1.I'm making the first move when it comes to texting, so I'm expecting you to make the first move when it comes to kissing.
2. Do you find it sexy when guys make the first move or should I wait for you to do it?
3. I wanted to ask you out, but I figured I'd start by sending you a text.
4. If we have the time to "like" each other's Instagram pics, we have the time to text.
5. I can't figure out if I should start this conversation with a compliment, a horrible pick-up line, or a simple "hello." You choose.
6. I'm thinking about deleting Tinder because I've already found the guy/girl I want to be with.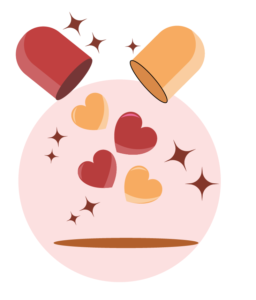 Get your dose of relationship advice from Bonobology right in your inbox
7. I suck at starting conversations. Do you want to try?
8. I hope you find my willingness to text first attractive.
9. Hey, stranger. Stop being a stranger.
10. I'm having trouble coming up with a flirty conversation starter. Any advice?
Related Reading: How To Flirt With Guys Over Text? 17 Tips To Do It Right
When indulging in a flirty conversation with a girl, remember to maintain a sense of charm and class. Being crass takes you nowhere and will make you end up on her list of blocked contacts. Be forthright in your approach, but don't be creepy and come off as a questionable character.
Late Night Flirting Conversation Topics 
The best conversations happen after the precipice of midnight. During this time, you have a better chance of getting to know your crush more and igniting the spark of romance. Jenna, my college roommate once said, " My boyfriend and I used to talk all night when we had just started seeing each other. I have always found that flirty talk is more exciting when you talk at night. Both the people are relaxed and more receptive to the emotions that flow through the conversation."

Moreover, what's better than showing a girl that you are ready to sacrifice your sleep just to have a conversation with her. So here you go – our list of late-night flirty conversation topics to help you win over your crush: 
11. I can't even remember the last time we spoke. We need to change that.
12. I was going to wait another day or two to text you, but I can't wait that long to talk to you.
13. Stop sending me mixed signals and start sending me memes.
14. How have you gone so long without messaging me? I'm such a delight.
15. I haven't seen you in forever. Have you been visiting your fellow angels up in Heaven?
16. Tell me the truth…you smiled when you saw my name pop up on your phone just now, didn't you?
17. I'm going to bed soon – keep me company in my dreams? No. Still not working.
18. Do you know what the worst part of going to bed is? I have to stop talking to you.
19. I'm watching a rom-com, and the main character looks exactly like you. Except, not nearly as cute.
20. My dog wanted you to know that he misses you.
Impressing a girl with flirty talk is an art that you must become the master of. Catch her attention as she is about to end her day. You will be the first person that comes to her mind when she wakes up and this will most likely have her thinking about you. A good, flirty conversation with a girl at night will also keep her excited to talk to you again the next night. 
Flirty Text Openers For Conversation With A Girl
So you got her number and now begins the flirty talk. Needless to say, talking over text is less intimidating than talking IRL. The only challenge…how to start a flirty conversation? Being a smooth texter requires effort. You can't be a boring bob and ask her about her day. For the girl to know that you are flirting with her, the conversation should start with a question that indicates your intentions clearly and directly. Here is a list of flirty text openers to grab her attention and begin what could be the best conversation of your life: 
21. I don't know how you're smiling like that when we haven't even met yet…
22. So what's a pick-up line that's actually worked for you?
23. Are Netflix and chill still a thing? If so, want to?
24. Tell me about the best date you've ever been on and I promise I'll better that.
25. What is the craziest thing you've ever done? Let's top that!
26. I'm supposed to be working right now, but I can't stop thinking about you
27. Just wanted to tell you that the dress you wore today brought out your eyes. 
28. I can't study because something is running in my mind. The idea of you and me on a date. 
29. I have so much to do, but I keep getting distracted by the thought of you.
30. Guess which emoji I just placed next to your name on my phone
Related Reading: 6 Signs He Truly Loves You – Gestures We Almost Always Miss
When you have the right convo starters with a crush ready at your disposal, your texting game can reach the next level and help you become a strong 'perhaps…' Sometimes though, texting can lead to miscommunication as well, so ensure that you are communicating what you mean and don't get stuck into the friend zone. If she has to figure out whether you are flirting with her or not, then my friend, you are doing something wrong. Use these flirty text openers to let her know how much you like her. 
Flirty Conversation Starters To Ask Her Out
A rom-com would tell you to stand outside your crush's window with a boombox and blast the most romantic song when you want to ask her out. We say, don't be so extra and simply text her. This way, you can save yourself from being embarrassed in case she refuses. Here is a list of flirty conversation topics which can help you ask out the girl of your dreams: 
31. I'm making the first move when it comes to texting, so I'm expecting you to make the first move when it comes to kissing
32. I'm thinking about deleting Tinder because I've already found the girl I want to be with.
33. Which is your favorite spot in the city?
34. All this texting really makes me want to meet you. Let's go out? 
35. I know you love coffee. Want to share a cup with me? 
36. Your favorite band is playing tomorrow. How about we make it a date?
37. You are too cute to not be taken out on the most romantic date of your life
38. You and me sitting under the stars. Sound like a plan? 
39. I want to ask you out for a movie but I know I wouldn't be able to take my eyes off you. 
 40. Hey! Guess what? You're doing something exciting tonight – going out with me
When you play your cards right, flirty conversations can lead to the moment you can finally ask her out on a date. However, be mindful of which stage you both are in your romance. Don't jump the gun too soon and scare her off. 
Flirty Conversation Starters To Rekindle The Romance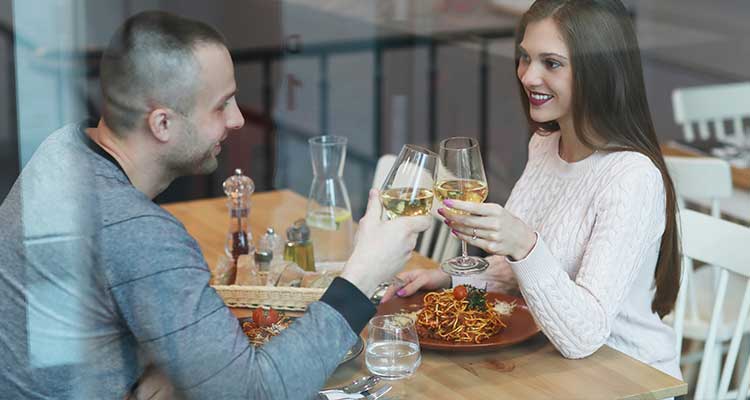 Here's the deal – flirting is a powerful weapon that keeps the romance alive even after you have impressed the girl. Don't just win her over and forget about it. Remind her about your flirting skills from time to time to keep things exciting. The best part about flirting with your girlfriend is that you can go all out and be as cheesy as you want.  It is important to remember that flirty conversations with a girl you are in love with are as important as the flirty talk you used to indulge in when she was your crush. Here is a list of topics for a flirty convo that will keep the spark of romance alive: 
41. For some reason, I was feeling a little off today. But then you came along and turned me on.
42.  It is so hot! And you being in the room just makes it hotter! 
43. What would you say if I told you I'm picturing us naked right now? 
44. I still can't get over that smile of yours…I sure would like to come under it though 
45. Stop looking at me like that or I'll come over and kiss you 
46. Your lips are screaming to be on mine 
47. That dress will look better on the floor 
48. I know an exercise which requires us to be in bed all-day
49. There must be something wrong with my eyes, I can't take them off you
50. After all this time, my heart still skips a beat when you walk into the room
Related Reading: 51 Serious Questions To Ask Your Boyfriend
Reminding your girlfriend that you are still crazy about her is a good way to keep her happy in the relationship. My college roommate once said, "I think guys forget how to flirt once they get into a relationship. They just don't know how to start a flirty conversation and it becomes boring. If I ever date a man who stops flirting with me once we are in a committed relationship, I would be upset."
It is time to make the move and begin talking to your crush with the help of our flirty conversation starters. Indulge in a flirty convo with a crush or ask the out girl with a flirty text opener. Either way, this list of 50 questions will help you become the man she thinks about all day.
FAQs
1. What are some flirty things to say to a girl?
Give her a compliment about her looks or tell her how impressed you are about something she does. You can also flirt by starting with a pick-up line.
2. How do you flirt with a girl over text?
Keep it short and sweet. Be clear in your intention and don't keep her confused. Ask her playful questions that can lead to a flirty conversation.
3. What makes a girl fall for you?
The main reason girls fall for a guy is when they can be comfortable around him. Show her that you are genuine in your intention and caring at heart, and she will fall for you