Sex is a game changer
Sex is a game-changer. It's not a process to ensure procreation: at least not for human beings. We are thinking and feeling creatures: for us, it's a form of communication, a form of relaxation and stress relief and also a form of escape from the everyday drudgery. It's a physical need that should not be ignored to maintain your mental health.

Here are some stories where sex has been instrumental in altering mood, gaining confidence and feeling complete. It really does work.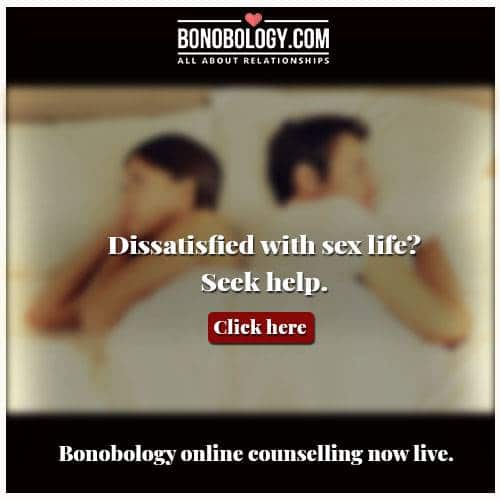 Related reading: Is there a relationship between food and sex?
Sex and my lost suitcase: Nilam
I got down at the airport and after waiting for hours standing by the conveyer belt, they told me that one of my suitcases was misplaced. They said they would deliver it to my hotel in the next 48 hours. I was really upset. It had been a long journey and I needed rest. So I checked into the airport hotel for the night. After freshening up, I went down to the hotel lounge to grab a drink. There I met a man. He bought me a drink and after a few drinks came up to my hotel room. You would think, after a long day I would want to sleep, but I really didn't want to, once he started going down on me.
He just once popped his head up to ask whether I'd pay cash or cheque. I said cash and shoved his head back between my legs. Welcome to Bangkok, I guess.
Related reading: When we had group sex with a honeymoon couple in Bangkok
Sex gave me hope: Kamal
I lost my job in the IT sector in Bangalore due to budget cuts. I decided to go back home and look for my next employment. When I went home I heard that my school friend Firaq was back in town too. He is a big shot photographer now who travels the world, but we had a fling back in the day, so I decided to meet him up. He seemed eager to meet too and we met in a café. From there things took off and we ended up in his apartment. It started with reminiscing about old days and ended up in bed. I felt so much lighter afterwards, as if I gained a new hope to take on the world again.

Self-pity stood no chance against great sex: Archana
When I broke up with my long-term boyfriend, I was not in the mood for anything serious and long term. But I knew I needed to get laid if I was to get out of this lull of self-pity. Rohon came to the rescue, as best friends do. He set me up with Sanket and it was rejuvenating. He was not that experienced and so he let me take over. We had sex thrice that night and I felt like a weight had been lifted from my chest. It was a one-night stand and it changed my life.
It was a one-night stand and it changed my life.
Sex gave me the impetus to quit: Sachin
I was in no mood for a party; I'd been passed over for a promotion again. I was frustrated and generally in a very bad mood. But my friends forced me to go the party. For some people, booze is the standard solution for every problem. So I was sitting in the corner drinking until she walked in. I hovered around her, trying to start a conversation. She seemed like someone who is very outspoken about her opinions. Of course, I was completely impressed, and more so when we got a chance to talk. She asked me to the balcony for a smoke and of course I obliged. She kissed me, then and there, and we ended up in bed. The next morning I felt confident enough to finally decide to leave the company I was working for.
Related reading: 4 reasons why we think Indian women are having more sex
Never so sad after sex: Lili
I suffer from chronic depression. My husband Deep is my greatest support. When a particularly difficult spell comes over, he is always there for me. That day I was having a bad day. I came home from the office early, dropped my bag and called Deep. He was in a meeting and was supposed to be home in another 4 hours. But when I told him that I needed to have sex, he said he'd be home as soon as possible, and he was. Needless to say, we had passionate sex several times and also dined naked before another go. I told him that I was sorry for the inconvenience I caused him. To that he said, "Are you kidding me? I am getting booty calls from my wife even after two years of marriage. What could be sexier? I'm a lucky man."

Once you know the amount of fun in outdoor sex, you will want it even more