Does it ever occur to you that we often take our parents for granted, albeit unintentionally? They would probably ask you not to purchase any gifts on their anniversary and rather save the money, but on our end, we owe it to them. After a lifetime of hard work, they deserve manifold levels of pampering, attention, and awesome wedding anniversary gifts! Looking for anniversary gift ideas for parents should not be that difficult a task because you know them better than anyone. 
Still, we are here if you need some suggestions to narrow down your options. We have brought to you a collection of our all-time favorite anniversary presents for parents. All you have to do is cherry-pick one according to the taste and preferences of your parents. 
Without any further ado, let's hop right in!
21 Unique Marriage Anniversary Gifts For Parents
The intention behind getting your parents an anniversary gift is more about displaying love and gratitude rather than a mere empty gesture. Go for personalized and customized gifts! Even if you are buying a gift online, add a handwritten letter to make it extra special and memorable. it 
If you ask for our suggestion, here's our list of the top 21 anniversary gift ideas for parents. Have a look:
1. Anniversary portrait frames to celebrate their long journey of togetherness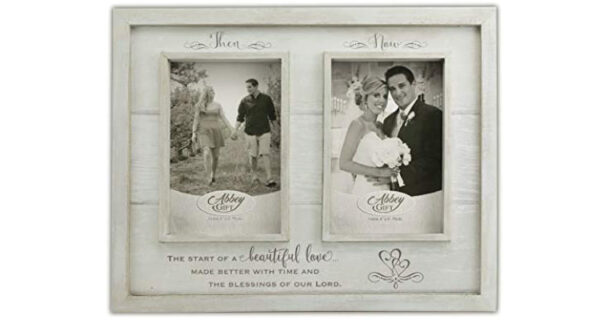 What would be a better gift for your parents' anniversary than a picture frame of their cutely juxtaposed then-and-now photographs along with a beautiful life quote? If you can find an old sepia-tinted wedding picture of your parents or a vintage brownish print from the time they were dating in college, it will bring back so many memories on the day of their anniversary.
Features:
This rustic wooden photo frame contains two picture windows (4″ x 6") labeled as 'then' and 'now'
It is inscribed with a touching message that says, 'The start of a beautiful love, made better with time'
The frame is ready to be hanged or placed on a surface, as you like
Related Reading: 21 Gift Ideas For Women Over 50 | Amazing Christmas Gift Ideas
2. Your parents would love matching couple shirts
Here's an idea – how about we help them reminisce about the cute lovey-dovey names they used to call each other in the early days of marriage, like Marshmallow and Lilypad? It has probably faded away with years of familial responsibilities. Wouldn't you just love to rekindle that long-lost passion through your thoughtfully curated marriage anniversary gifts for parents this year? These cute couple t-shirts will transport them to their younger days in an instant. 
Features:
It's a pair of graphic t-shirts with a muffin and cupcake illustration
There's a wide variety of colors, sizes, and necklines – V-neck for your dad and round for mom
The fabric is super soft and comfortable 
3. Capture the melody of their love with a soundwave art canvas 
Do you know that particular song which is melodiously close to your parents – the one that made them fall in love forever? Here's your chance to capture those heart-melting lyrics on a canvas and wrap it up as an anniversary present for parents. 
Features:
The sound waves are printed with quality ink on a A4 matte-finished paper
You get a customizing option to add the artist's name and the name of the song, for example – Queen, Love of my life 
The vibrant colors and minute detailing make it even more perfect
4. 'This is us' door sign for a perfect home 
Out of the multiple anniversary gift ideas for parents, you may want to opt for this elegant family door sign that your parents would absolutely adore! It's written on white calligraphic letters – This is us, our life, our story, our home. In brief, this piece of home decor represents how precious are your home, your parents, and the bond you share as a family.
Features:
The product is made of metal and furnished with a wooden outlook
It's coupled with a pretty leafy rope to hang it, or you can use the hook mounted in its back
There are four small clips attached to the rope to display lovely moments of your family which makes it a perfect wedding anniversary gift for parents
5. Bouquets make flawless marriage anniversary gifts for parents 
Be it an anniversary or any celebration of love, can you wind up the occasion without a bunch of red roses? Needless to say, it is one of the best anniversary gifts for parents. Don't think twice and go with this absolutely gorgeous red rose bouquet. Brighten up your parents' life with all the colors you can get! 
Features:
This bouquet consists of 24 freshly cut roses, plus a nice glass vase 
The Benchmark Bouquet Store dispatches budding flowers from the farm so that when you receive them, they have just started to bloom
You can send a personal note to accompany the gift for your parents
Related Reading: 11 Last-Minute Hostess Gifts Ideas | Inexpensive Hostess Thank You Gifts | 2022
6. Wine gift set for Dad's liquor cabinet
I suppose you want some inspiration for a surprise gift for mom and dad's anniversary, am I right? Well, if your parents are wine connoisseurs, they would very much appreciate an all-in-one wine gift set in their collection. Let's take a sneak-peek at which items you receive in this package.
Features:
The aerator supplies oxygen into the bottle to enhance the flavor thus elevating the experience of every sip taken
An electric cork opener and stopper to make the process of opening a bottle and sealing it back a walk in the park
It also includes a sharp foil cutter to remove any foil from the bottle 
Last but not the least, all the gadgets sit on a stunning LED power base for charging and organization purposes
7. Good old classics on a vintage record player – sounds amazing, right?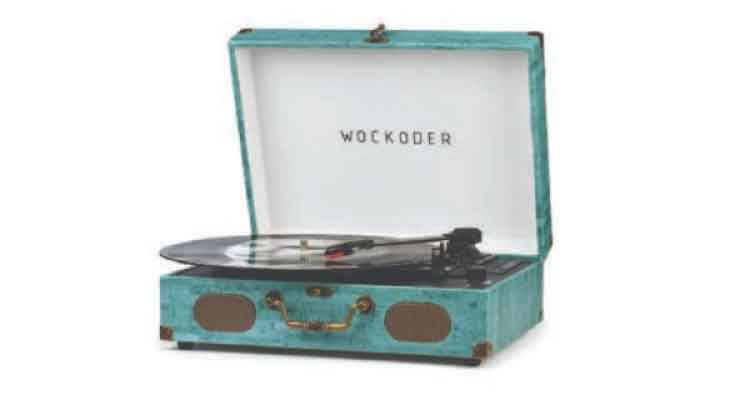 Do your parents miss the irresistible charm of the retro music scene of the 60s and 70s? Even though our parents are getting accustomed to iPods and smartphones, I bet they miss the nostalgic touch of a vintage record player. So, this year, your gift for your parents' anniversary can be this classic portable vinyl record player and if you want to add an enviable cherry on the top, get a record with a mix of all their favorite songs. Just imagine, your parents dancing at the party on The way you look tonight! How lovely and breathtakingly beautiful is that picture?
Features:
If you want a perfect blend of retro and modern music system, this suitcase-style record player is your best shot at anniversary gift ideas for parents 
Other than vinyl records, you can connect it to any wireless device; it supports SD card and USB slots, and FM radio
Given your mood, you can enjoy either the powerful stereo speakers or plug in your headphone 
Related Reading: 9 Best Gift Cards For Your Spouse [Best Gift Cards for Couples] 2022 Updated
8. A letter from your heart in a secret cryptic locker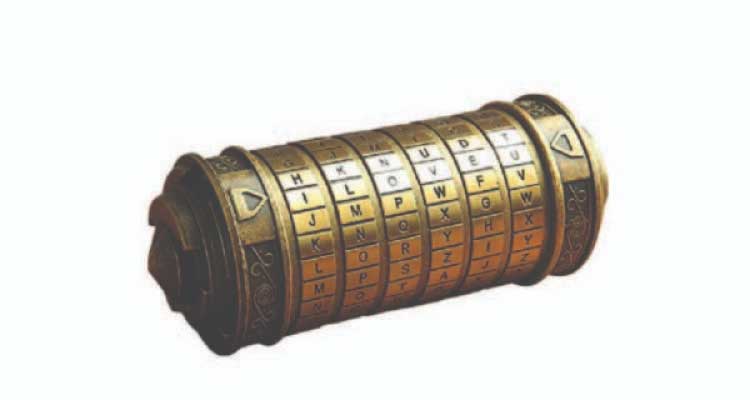 Talk about surprises and we have found one of the most unique surprise gifts for mom and dad's anniversary. If you are brought up in a scholastic family, and if your parents' interest lies in art and history, they would be thrilled to have this miniature cryptex modeled after the one in the film The Da Vinci Code. Our suggestion is that you roll a heart-felt handwritten letter in there to make it even more precious!
Features:
This exquisite cryptex opens with the password 'I Love You' which you may change later
There is a small hidden compartment to safekeep ornaments or any such possession
Unraveling more surprises, you get two replicas of the rings from Lord of the Rings 
The cryptex comes with appropriate packaging in order to sustain its magical vibe 
9. How much do your parents and kids know each other? Let's find out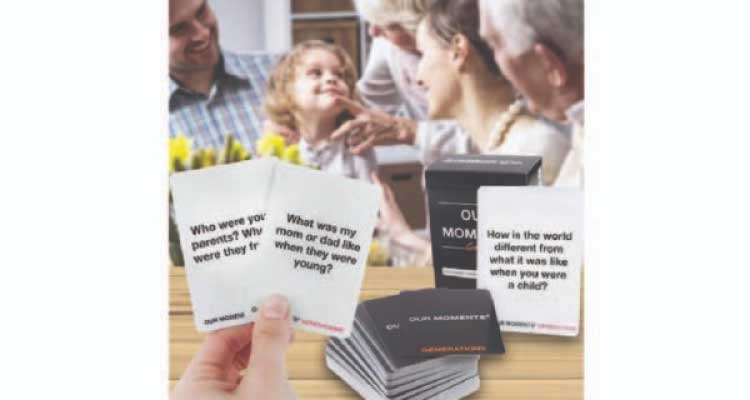 As your parents are growing old, loneliness afflicts them from within. So, this time when you are going to visit them with your spouse and children, you may want to get them something that draws the whole family closer. In that case, multigenerational games like Our Moments top the list of anniversary gift ideas for parents. 
Features:
This game comprises of 100 moments cards with icebreaker conversation questions
It is meant to be a bonding activity between the children and their grandparents
The questions are highly thought-provoking, and help building a stronger connection, recollecting old memories and present you hours of pure family fun and amusement
10. Sculpted couple statue is a great gift for parents' anniversary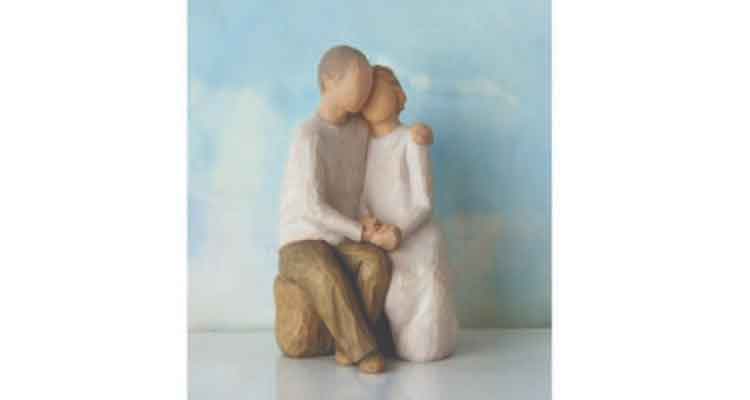 In a time of quick breakups and patch-ups, we all look up to our parents for the essence of eternal unconditional love. A resin cut-out figure of an old couple is a delightful portrayal of that love and affection which have held two people close together for so many years. Look no further for wedding anniversary gifts for parents and pick this one. It will melt their heart!
Features:
This beautiful piece of art is entirely hand-crafted and painted by the artist Susan Lordi
It comes in a nice gift-packaging with an enclosure card that says, 'Love ever endures'
Display it on any tabletop or shelf in your parents' house to remind them of their forever companionship
11. Off-duty mugs say it's your time to relax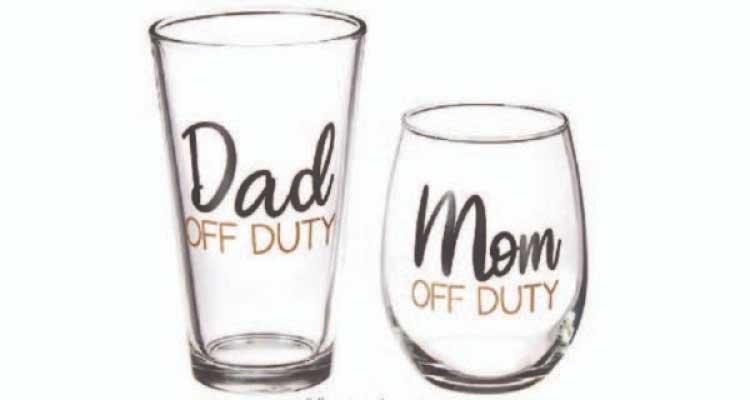 Do we often recognize and value all the efforts and sacrifices our parents have been making since day one – school, homework, board exams, dance classes, college funds and more? Time to think! Now that you are established and self-dependent, let's look for such anniversary gift ideas for parents that say, 'You sit back and relax and let me handle the rest of it.' Aren't these off-duty mugs perfect for the occasion?
Features:
It's a pair of beer glasses and stemless wine glasses designed for parents
The super cute calligraphic letters are imprinted with premium quality ink and heated in a high temperature which makes it durable
And yes, you can slide them into the dishwasher without worrying 
Related Reading: 21 Gifts For Your Girlfriend's Parents & In-laws | Under Budget Gift Ideas
12. A magnificent family tree picture frame 
The moment we start thinking about one of the best anniversary gifts for parents, a family photo frame comes to mind. There are a great many options for such wall decor frames but we have found this sleek, silvery tabletop piece in the shape of a tree. Nobody can just look at it and not fall in love with its elegance and perfection of artistry. 
Features:
The royal look of this photo frame comes from high quality zinc alloy material
There are 12 oval picture windows that look like pendants 
You can use this as a statement decor piece to amplify the brightness of a room 
13. A set of luggage bags for them to fly around the world 
Go and tell your parents, "Mom, Dad, I want you to hold each other's hand and travel the world forgetting all your worries. And here's a little something to get you prepared for your next trip." I am sure you will catch them in awe as they unwrap this gorgeous travel luggage set.
Features:
This set consists of two trolleys – one for checked baggage and another as carry-on 
They are long-lasting, lightweight, and easily portable due to the flexible wheels
The rose gold color gives its design a classy throw, plus, the adjustable telescoping handles makes it easy to lift them 
You can't complain about the spaciousness and the zipper system of these bags
14. Unique anniversary presents for parents? Commemorative sundials 
Sundials are exceptionally graceful and one of the most exquisite anniversary gift ideas for parents if it's a milestone year in their journey like the 25th or 50th. Check out this black and golden brass sundial brought to you by The Metal Foundry. This very item is specially designed for the golden anniversary with the engraving – '50 Wonderful Years Together 1972 – 2022'. 
Features:
In this item, you will witness remarkable craftsmanship with an assurance of longevity
They have taken care of the minute details of the golden brass engravings and in contrast with the black base, the design looks more eye-catching
The brand emphasizes on being environment-friendly and recycled materials for their manufacturing process
15. A collection of twenty best films of Warner Bros
DVD collections are beyond any doubt ultimate anniversary gift ideas for parents who are movie buffs. If your parents too have made you watch all sorts of classic films to kindle a wonderful taste of the art form in you, this gift is ideal for them. Maybe you can break the collection with The Lord of the Rings: The Return of the King and have a grand family movie night on your parents' anniversary. 
Features:
This is a collection of the 20 Best Picture award winning films divided into 23 CDs 
They have classified the film into three categories – 1929-1942 (A new era), 1946-1959 (The golden years), 1975-2006 (The new classics)
You get to binge watch a long range of movies starting with Gone with the Wind, Ben-Hur to Unforgiven and The departed on the same day
Plus, it includes a 24-page booklet with more information 
Related Reading: 21 Harry Potter Gifts For Adults [Choices For Die Hard Fans Only] | 2022
16. Tibetan singing bowl for your parents' yoga studio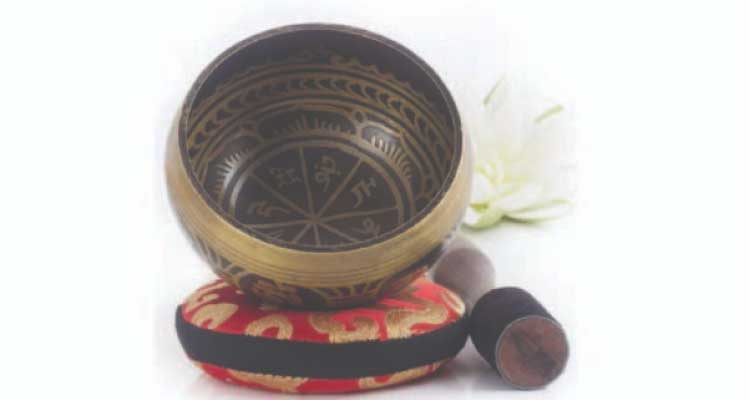 Okay, this probably doesn't look like something you will buy as a marriage anniversary gift for parents but that actually depends on their way and philosophy of life. Chances are that your parents do not just take meditation and a couple yoga class as mere recreation but rather as a practice of spirituality and holistic healing. The calming and cleansing sound of this Tibetan singing bowl will be an instant hit with them!
Features:
With this set, you receive an antique gratitude singing bowl, a striker with a leather pencil-grip and a quality hand-sewn pillow to place it
The carved design pattern on the bowl is an example of authentic Nepalese craftsmanship
Size-wise, it is small and compact so that your parents can easily carry it anywhere they go
As a free bonus, you get an effective e-book series and a 3D sound bath audio track to enjoy in solitude 
17. Way to the heart through the stomach? Try the Italian dinner basket
Have you seen your parents cooking together and experimenting with new recipes since you were a child? If that is the case, the best anniversary gift for your parents is this Italian-themed dinner gift basket. With this, you not only present them the delectable food but also an opportunity to spend a couple of wonderful hours together doing what they love. 
Features:
This basket includes enough raw material for a dinner for two people – pastas, sauce mix, snacks, and desserts
You will receive the items in a cute weave basket wrapped in cellophane paper and a bow
When you are sending it as a gift you can add a personal message  
18. Personalized coasters make great wedding anniversary gifts for parents
We can't stress enough how personalization creates amazing gifts. You take four common coasters and add four pictures with your parents, childhood holidays, your old dog. Bingo! There you go, now these coasters will remind your parents of a memorable time in their life. 
Features:
These coasters are like clear CD cases – you have to insert the picture 
No need for any additional tools, the magnetic closure holds the picture tightly inside
To fit a picture in the coaster, trace and cut a 3.6″ x 3.6″ piece from a standard size photograph
The coasters are break-proof and fairly long-lasting 
19. Pick a commemorative Christmas ornament for their 25th
It's clever to look for anniversary gift ideas for parents to celebrate that specific year when they are reaching the 25th milestone in their marital life. Commemorative Christmas ornaments are simple yet very thoughtful presents in that regard. We have picked up a round ornament for the silver anniversary of your parents. 
Features:
This satiny round ornament has a diameter of 3 inch but is meant to cast a bigger impact
It is made of top-notch ceramic pressed with a beautiful floral graphic that will hardly ever wear off 
You can nicely hang it on your tree with the golden metallic chain
You receive the item in a ready-to-gift box perfectly tied up with a red bow
Related Reading: 21 Christmas Gifts For Parents [2022]
20. How about a dessert serving tray for the party?
Let me guess, you will get your parents an anniversary cake anyway, so why not plan your present around it as well? It will look so much better when you carry the cake in a lovely wooden serving tray with a glass dome cover rather than in a box.
Features:
Not just a cake platter, it's a multipurpose tray which can be doubly used as a snacks-stand in a party
The wooden part can be removed from the stand to use it separately as a cheese board or serving platter
The crystal glass cover on top elevates its beauty to another level
It's made of natural wooden material and premium borosilicate glass to keep your food fresh for a long time
21. Chocolates say I love you, don't you think?
All's well that ends well, isn't it? Let's conclude this list of anniversary gift ideas for parents with something sweet. In a joyous family ceremony, chocolates never go wrong. Try this platter of chocolate-covered desserts and snacks for the party so that everyone can enjoy a delicious bite or two. 
Features:
This gift basket is a mingling of milk, dark and white flavored truffles
In the box you will find pretzels, pecan patties, cashew clusters, English toffee and more
All the items are individually wrapped to avoid any mess
It comes in an exquisite golden gift box which can be used later as a keepsake box
So, if you have stuck with us till here, I am sure you have a winner. To be honest, if your thoughts are considerate and benevolent, they can transform a very ordinary gift into a precious one. Be sure to convey that message to your parents while giving the present. This anniversary, make your parents feel the proudest and happiest of all!
FAQs
1. What are traditional anniversary gifts for parents for the 25th, 30th, 40th, and 50th years?
These years are very important milestones in the life journey of your parents. We suggest that you should go for more personalization and customized gifts for these occasions. For example,  posters or plaques of wedding pictures and vows, hand molding kits, a special picnic packed and arranged for them, any couple gift like Mr. and Mrs. items, travel, or cooking gift sets for their leisure and so on.
2. How can I make my parent's anniversary special at home?
Do you think they would enjoy a big party or a small family get-together with very close friends? There you go, you have a guest list now. It's their day, so try to make them feel as precious as possible. Prepare a gala lunch with their favorite dishes or maybe arrange them a relaxing home spa. Most importantly, give them a wholesome family day and your undivided attention.