The Indian cinema has been in a state of flux in recent times, with out-of-the-box narratives pushing the envelope on the entertainment front. These winds of change have also broadened the horizon for female actors in the industry. The Bollywood vamps we have seen on the silver screen in recent years are proof that the quintessential heroine is no longer a damsel in distress, waiting for her knight in shining armour to rescue her.
She's not a lovelorn figure who nurses a heart broken by cruel societal constructs. Or even the ideal Bharatiya naari who sacrifices her individuality at the altar of love, family and motherhood.
Today's female actors are empowered enough to take on challenging roles. Even if that means playing negative female characters in movies that cover a whole spectrum of greys.
Related Reading: 10 Best Bollywood Movies On Extra Marital Affairs
10 Bollywood Vamps Who Left A Mark With Their Performances
Bollywood has a lot to answer for in terms of its sexism objectification of women over the decades and reducing them to mere accessories to make the lead actor's heroics shine through. In a departure from this allegiance to patriarchal norms, some movies have broken the mould with their portrayal of female villain actresses.
Some of the strongest female villains we have seen in Hindi films play the dirty seductress with aplomb.
The kind who uses her vivacious charm to burn down the people who have scorned her, and can go for the kill without flinching, if need be. These 10 vamps of Bollywood are proof, and that's why we absolutely love them:
1. Jacqueline Fernandes in Race 2 – a sultry seductress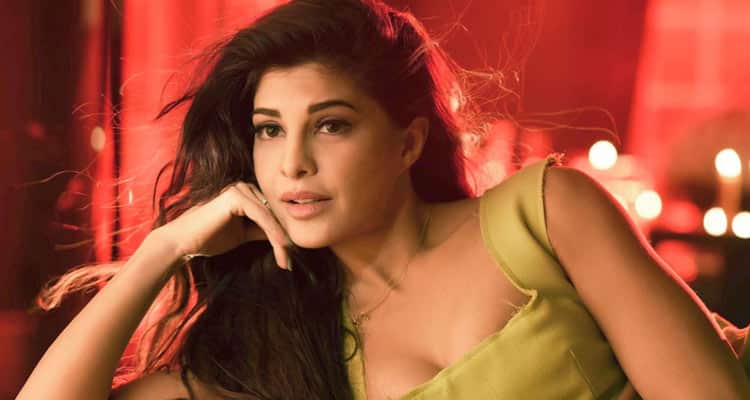 This former Miss Sri Lanka has a lot of movies under her belt. It was her character in Race 2 that really shone the spotlight on her. Slipping into the skin of gold-digger Omisha, Jacqueline made her mark as one of the hottest female vamps in Bollywood.
A feat, which by her own admission, wasn't easy. In an interview, she says "It is the most negative character I have played. It's a nice change. It's something new to try. It was very challenging. To be this evil person and be negative, you have to work on yourself."
2. Priyanka Chopra in Aitraaz – a vamp par excellence
The boss-lady who tries to get it on with one of the employees, who also happens to be a former lover is the stuff for sensual fiction. In this movie that tackled an offbeat subject of exploitation of a man by a woman in power, Priyanka added more definition and depth to the concept of vamps of Bollywood.
Priyanka Chopra's vivid expressions and strong acting chops helped her sculpt one of the strongest female villains in Bollywood.
Related Reading: Some Bollywood films that successfully portrayed middle-aged women
3. Kajol in Gupt set the gold standard for Bollywood vamps
Kajol played the role of the psychotic lover to a blend of perfection and brilliance and showed she is an acting powerhouse with her departure from a demure heroine to a crazy, obsessive lover. Her cross over to the dark side was complete and convincing.
The sweet surrender to the evil side sustained throughout the movie.
When the climax revealed that she was, in fact, the culprit, the audience were left shell-shocked. One of the first female villain actresses to receive accolades at the Filmfare Awards, this role set the ball rolling in the trend of vamps in Bollywood.
4. Mahi Gill in Saheb, Biwi Aur Gangster defined dark and twisted
Mahi Gill played the beautiful wife of a Nawab. Lovelorn and frustrated, she gets sexually involved with the driver and does not flinch while getting him killed when the lover becomes a liability. Femme fatale much? We think so.
Related Reading: 5 Unique Questions We Are Dying To Ask Bollywood Couples
5. Bipasha Basu in Jism – one of the hottest female vamps in Bollywood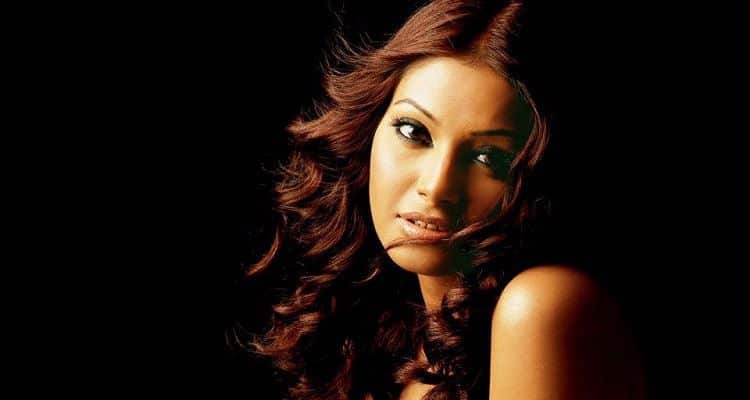 The movie created quite the furore upon its release. The sexy John Abraham, sultry Bipasha Basu and their sizzling chemistry sure set the sizzling screen on fire. The film portrayed Bipasha as the sexy seductress who does what it takes to exercise control when a drunk lawyer gets enamoured by her beauty by the beach.
The grace that she brought to the role, despite a lot of skin show and intimate scenes, is what makes this a defining role among the hottest female vamps in Bollywood.
6. Vidya Balan in Ishqiya – Bollywood vamp with raw talent
Hands down one of the most versatile and talented actresses in Bollywood, Vidya Balan has proved that you can pull off a negative role with conviction even donning a saree and bindi if you have the acting chops. In Ishiya, she plays the role of Krishna Verma – the passionate widow with whom two men fall in love, both of whom she strings along for leverage.
7. Amrita Singh in Aurangazeb – an out and out dark Bollywood vamp
In this movie, Amrita Singh played the role of a businesswoman with no moral compass. Success and money are the only factors that steer her decisions.
In Kalyug, the actress played the role of a porn baron and carried it through effortlessly.
Her ability to get under the skin of two complex characters on the far end of the spectrum of grey sets a benchmark that few female villain actresses have been able to surpass yet.
8. Kangana Ranaut in Krish 3 – an antagonist with substance
The actress has played roles with grey overtones in the past too. Her portrayal of a psychotic lovelorn mistress in Woh Lamhe is a strong case in point. In Krish 3, Kangana took on one of the darkest negative female characters in movies and played the antagonist with a lot of substance.
9. Preity Zinta in Armaan – the dimpled vamp
It is hard to imagine this dimpled girl, with child-like innocence, to fit the bill of Bollywood vamps. That's exactly what her role in the movie Armaan entailed. Even though this film failed to make a mark at the box office, Preity Zinta's portrayal of a schizophrenic person hit all the right notes.
10. Juhi Chawla in Gulab Gang – a Bollywood vamp with deceiving looks
Any compilation of strongest female villains in Bollywood is incomplete without the mention of Juhi Chawla's character in Gulab Gang. An actor who has played the quintessential sweet, bubbly girl-next-door kind of roles throughout her career, she took the audiences by surprises when she played the menacing villain. This portrayal was made more interesting by the fact that she shared the screen with a rumored rival from her heyday, Madhuri Dixit.
These vamps of Bollywood portray complex characters with interesting backstories and a lot of depth.