No one deserves to be cheated on, especially when you have put in effort, time and energy into starting and developing a healthy relationship with someone. If you are having doubts regarding the loyalty of your girlfriend, then let us discuss certain signs of a cheating girlfriend so that you know exactly what to do in such a situation. Cheating girlfriend signs are usually not hard to figure, and if you spot a majority of the below, it's time for some confrontation.
22 sure signs of a cheating girlfriend
Ignorance is bliss, but this definitely does not apply to people involved in a relationship. Trust and honesty are important in a relationship. But if you get the gut feeling that your girlfriend is not being honest in the relationship, then turning a blind eye to it is not a smart move. Here are the 22 sure signs of a cheating girlfriend to help catch your girlfriend red-handed.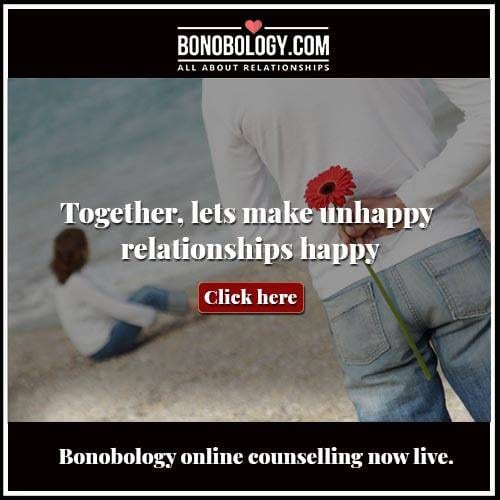 1. Change in wardrobe to something sexier and more appealing
If your girlfriend's wardrobe has undergone a massive change but those changes are not for you, then probably something is wrong. It can be a sign that she is dressing up to impress someone other than you. Her boring lingerie has been replaced with something sexier and tempting but has never been used to lure you into action.
2. Change in appearance and body consciousness
You suddenly enter the room and observe a change in her appearance, maybe a different perfume which she disliked before, with a little over the top makeup. She suddenly begins to care about her curves and is keen on getting in shape with methods which never appealed to her before. If she does all this, then it is one of the signs she is seeing someone else.
3. Her privacy becomes her top priority
Previously, everything was out in the open. She would show you her computer or ask you to check her texts for her. But now, she shuts her laptop any time you come into the room, never sends text messages in front of you, goes out of the room to answer her phone and has even added a password to her phone. Acting suspiciously around you becomes her common routine- one of the classic cheating girlfriend signs!
4. She conveniently ignores you as and when required
Of all the cheating girlfriend signs, this one hurts the most! Whenever you make the effort to call or text her and she ignores it or does not even bother to reply for several hours, then something is definitely off. If this happens on a daily basis, then it means that she is actually ignoring you and does not care what you think about her behaviour.
5. Nagging you becomes her favourite hobby
Though she may have a lot of reasons for nagging you, one of them may be that she no longer finds you compatible and might be comparing you to her lover, signalling that the relationship is on the rocks. She is guilty of something like betraying your trust and confidence, because of which she hides her guilt by nagging you continuously.
6. She loses her caring nature
When in a relationship, women give special attention to their partners and make sure that all the needs of their partner are satisfied. But if your girlfriend does not care about your desires any more and stops making an effort to help the relationship survive, then it means she is ready to move on, maybe with another man. Some other cheating girlfriend signs include taking you for granted and making you feel so low that you yourself feel like breaking-up.
7. Intimacy starts disappearing in your relationship
There are physical signs showing a decrease in intimacy levels between the two of you. Though it is quite normal in relationships that intimacy decreases with time, there seems to be an air of unwillingness to reach the same level of intimacy. The cuddling has decreased, the hugs and kisses no longer seem to be passionate. She is even not enthusiastic to have sex with you, maybe because her sexual desires are being satisfied by someone else.
8. New unknown friends' circle
If your woman begins to have mysterious friends who are taking most of her time and those who are unknown to you, then there are high chances that she is cheating on you. She even seems disinterested in introducing them to you. This kind of behaviour clearly depicts the cheating girlfriend psychology.
9. Making plans without you in the picture
Her outdoor activities have increased. New plans are coming up day after day without you in the picture. You are neither consulted nor are you invited to these unexplained outings. But she looks too eager to attend them. If so, it may be one of the cheating girlfriend signs she has someone else in her life.
10. Too busy for you
The once surprise visits no longer seem pleasant to your girlfriend. She rushes you out and frequently postpones your spontaneous gestures, as she is hiding something. She barely even has time for you, claiming she has a busy schedule. Last-minute cancellations become so frequent that you hardly get the time to see her.
11. Your schedule piques her interest
Your cheating girlfriend will keep constant tabs on your schedule, because obviously she wants to avoid getting caught by you in the act. She will keep asking you about your whereabouts and you might think that she is concerned or acting strange, but it is just her way of being careful.
12. Being flirty with others in your presence
If you notice your girlfriend flirting with others like your friends or colleagues in your presence, then it means that she does not respect your feelings. It might also mean that she perhaps has a relationship with one of them behind your back.
13. She keeps hinting that she wants a breakup
Even though directly she cannot reveal about her affair, she will give you subtle hints that she wants to break up. She will keep highlighting the points of difference between the two of you which did not bother her earlier. Arguing with you over silly matters will become frequent. She will try her best to show you that the relationship is not working.
14. Your girlfriend will try hard to protect her dignity
Deep down in her heart she knows that she is doing something wrong. So if you even ask her about her daily whereabouts, then she will throw tantrums and act extremely defensive. She will try to protect her dignity and image of a loyal girlfriend and manipulate you into believing her once again.
15. Your family and friends no longer matter to her
The people who are closest to you are no longer important in her life, because you have lost the importance in her life. In addition, since she is guilty of being in a relationship with someone else apart from you, she will avoid meeting your family and friends at all cost.
16. Remember, eyes don't lie
A girlfriend who sincerely loves you will be confident enough to express her feelings to you while making direct eye contact with you. But if during intimate moments, your girl avoids looking at you, then it means she is cheating on you.
17. You both fail to communicate with each other
Since your girlfriend becomes physically distant with you, it becomes impossible for the both of you to connect emotionally as well. Thus, you both fail to communicate your thoughts and opinions to each other like you used to earlier and misunderstanding becomes rampant in your relationship.
18. You have been unfaithful to her in the past
Perhaps you have had an affair in the past and she has caught you in the act. Even if it seems that she has forgiven you, it might be that your betrayal has left behind some scars. Due to this, she might also indulge in infidelity to get her revenge on you and keep giving you hints about it.
19. She says she is not ready for commitment
Generally it is seen that girls are ready to become serious in the relationship and guys avoid commitment. But if your girlfriend is saying she is not ready for commitment with you, then probably she has someone else in her life.
20. Your girlfriend has issues with expressing her love
At the start of the relationship, your girlfriend might have had no issues in expressing her love and telling you 'I love you' at least 10 times a day. However, if you notice that your girlfriend finds it difficult to express her emotions of love to you, then she might be guilty of cheating on you.
21. Her personality changes
Since she is under the influence of another man, you will notice changes in her personality. Instead of subtle changes, there will be drastic changes in her perspective and viewpoints which will clash with your perspectives.
22. Your gut feeling tells you that something is fishy
When your intuition tells you that something is fishy and your girlfriend is not being loyal to you, then probably you should pay heed to the warning. Remember, intuition, in most of these cases, never goes wrong.
As soon as you get evidence of your girlfriend cheating on you, you should make it a point to confirm it by confronting her directly. Once you are able to hear her confession, you must make a decision as to whether you want to forgive her or let her go. The future of your relationship will depend on your decision. Therefore, choose your course of action wisely.
I worry that my girlfriend's male friend will steal her from me