How do you make the time for sex?
Raji di and I had not met in 5 years, when I asked her about how she organises her days on the weekend. You see, Raji di works in a very famous multinational firm, which also means that she rarely gets the time to meet people.
So, even though she lives just 5 minutes away from my home, I have not met her since she married her school sweetheart Arindam. Let's be fair though, Arindam da and Raji di are both busy people in the strictest sense of the word. He works at a bank all day, and she often returns at 11 pm. So, for them to manage time for love-making is difficult.
As soon as I pop the question (after like three cups of tea because it is a loaded one), Raji di breaks into a smile. For her, it's a habit, and an easy one at that, what does she do? Well, here's what she had to say:
1. Always send the kids to bed before 9 pm
Raji di and Arindam da have two kids. Neither are in proper school yet, but, they do spend most of their days away from mama and papa owing to their busy schedules. Raji di ensures that they have family time on the weekends, but, very slyly ensures that they go to sleep before 9 pm.
2. Order in when you are alone
Sunday mornings are chirpy for most couples. For Raji di, it starts with a 30-minute drive to a dance class that her kids go to. So, Sunday afternoon lunch for the couple is simply ordered in. What matters is the peace!
3. No work at home
Barsha is one of my friends who recently got married. She has worked as a copywriter for the past three years and often has long tiring days even on the weekends. However, after marriage, she has made it a rule never to bring work home. She says that it has helped her mornings become much brighter and weekends that much sexier.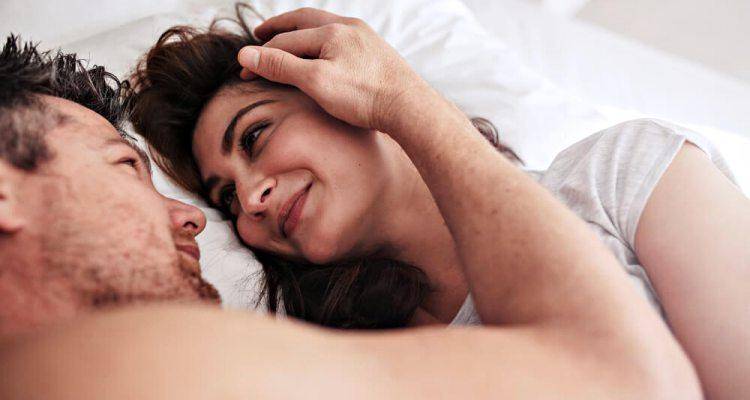 4. Kitties are for Saturday afternoons
Raji di has a social life. She has been part of several kitties, and she often goes to kitty parties. However, she has one strict rule. Kitty parties are only meant for Saturday afternoons. After that has passed, she can soak herself in a warm bathtub and get ready for some personal time with her hubby.
Read more: The art of seduction after a baby
Read more: 9 simple things that can divorce-proof your marriage
5. Discount the television
For Barsha, leaving behind the addiction for soap operas opened up a lot of time in her life for things that were important. The fact that both she and her hubby were not sitting before the television all evening on the weekends opened up the avenue for a lot more passion.
6. Do not disturb
As any copywriter would know, work does not end at the home ground. So, clients and bosses keep calling in the whole day. Barsha has thoughtfully made a small basket for her and her hubby to put their phones in when they enter the bedroom. The fact that the bedroom is devoid of any gadgets like the laptop or phones have added a lot to their experience as a couple.
7. Plan your meals ahead
Raji di started this process a few years ago. She and her hubby would sit with the kids and plan out the weekend meals beforehand. This way she does not have to rack her brain for dishes when the weekend comes, and she can focus on what's important.
8. Buy condoms beforehand
Both the wives ensure that they have a collection of condoms close at hand when the time comes by. This helps them avoid any trips to the medicine shops on glaring Sunday afternoons and helps them save up a lot of time.
9. Stock up
For Barsha, shopping was one of the things that she did not ever want to do. So, she tries and finishes her shopping for groceries online when it comes to the weekends. This gives her time, as well as helps her battle the inevitable tiredness from the heat.
10. Finally, be honest
Both the wives are working, and that means some days they would be tired enough, not to want to indulge in sex. So, communication is key. For Raji di snuggling in and watching a movie is the ultimate stress buster while Barsha makes sure that she always has some DVDs handy if they want to sleep in on the weekends.
So, that's it; a busy life does not mean your marriage will be devoid of sex. Just make sure you communicate and plan out your days well in advance, to sneak in some fun.
Little things you can do to prepare the bedroom for some passionate love-making
5 tips to keep the erotic spark alive in long-term relationships