(As told to Arushi Chaudhary)
When we emerge from this lockdown, the world won't be the same again…is the common refrain used to predict the impact of the Coronavirus pandemic on our lives. Only time will tell whether the pundits are accurate in their prediction, but I can say this with absolute certainty – this lockdown has changed my world beyond recognition, forever. As a 41-year-old married woman with children, I had never imagined guilt about intimacy and sex would feature on my list of things to worry about. Yet, here we are…
Related Reading: The Affair Aftermath – 6 Ways To Get Over Cheating Guilt
Overstaying Our Welcome
It all started when the country-wide lockdown was first announced on March 24. I was on a week-long trip to Chandigarh, visiting my parents. It's a trip I take every couple of months to check in on them. This time I felt the need to go back sooner than usual because of the ongoing Coronavirus scare and their advanced age, placing them in the high-risk group.
Click here to read: 5 harmless ways flirting can save your marriage during this lockdown. 
My second cousin, Ajit (name changed), was visiting from Jamshedpur to settle a property matter. Given that the virus scare was peaking and Chandigarh had already recorded its first case, he decided to stay with us rather than check into a hotel. Ajit and I hadn't met in years, so I imagined it'd be a sweet and short reunion at best.
Little did we know that this brief trip would turn into weeks-long home confinement, forcing people who were practically strangers to co-exist in such proximity.
Related Reading: Did She Really Love Him Or Was It Just Lust And An Exciting Midlife Romance?
A Storm Brews
Both Ajit and I were crestfallen when the lockdown was announced. We both had kids, spouses, homes and jobs to return to. But it was the way it was – we were stuck together in a house with two seniors for the next 21 days (or so we thought).
Click here to read: 6 reasons married women in India have affairs. 
The first couple of days were uneventful. We both worked from home. He helped around with the chores, and at the end of the day, with a formal good night, we'd both retire to our rooms.
One night, unable to sleep and bored out of my mind, I walked across to Ajit's room to ask if I could borrow a smoke. I don't know what came over me. I haven't smoked since college. We haven't ever been close enough for me to share a smoke with him. He looked at me curiously for a second, and said, 'Share one? Gotta ration the supplies now that the markets are closed.'
Click here to read why we should stop judging people for having extramarital affairs.
Without a moment's hesitation, I plunked next to him, a little too close, and we sat there chatting and smoking. As I got up to leave, I ruffled his hair and said good night. Then, scolded me for behaving like a total footloose. Next day I got him a pack of cigarettes and a bottle of wine, which I sourced through someone I knew.
Guilt Sex in Times of Lockdown
The bedtime cigarette became a ritual for us in the coming days. Then, one night, as I got up to leave, Ajit held my hand and asked, 'Have you seen Money Heist on Netflix?'
'No, but I have meant to. I have heard good things about the show,' I replied.
'Want to watch together?' he asked.
'Why not!' I said without a moment's hesitation.
I made myself comfortable in his bed while he went to fetch his laptop from the table.
Click here to read about this couple and their open marriage.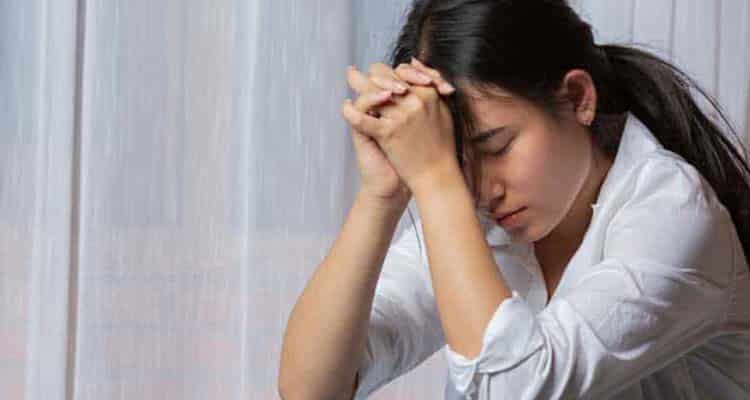 Who'd have thought two 40-something adults would use the 'Netflix and chill' euphemism to act on the sexual tension they'd been feeling!
As I had expected (and hoped), it wasn't even 10 minutes into the first episode – of which I can recall nothing – Ajit moved in to kiss me. I responded with all my passion. We delved head-on into one long night of intense, toe-curling, back-arching lovemaking.
I found myself in the throes of passion I hadn't experienced in my 22 years as a sexually active adult. He took me to the pinnacles of pleasure I didn't know could be encountered and beyond, and I wasn't ready to return. Not yet.
Did I feel sad after sex with my cousin? Not at all. On the contrary, I longed for more.
Related Reading: Incest Is A Grim Reality But There Is A Way Out
We Can't Stop
On the first night, we lay spent, in each other's arms, but neither of us spoke a word. In the wee hours, I returned to my room in the hope of getting some sleep but mainly for the sake of discretion. Rest, of course, remained elusive, and I felt awash with guilt about my first intercourse with my cousin. And yet, I couldn't stop myself from being drawn to him, night after night.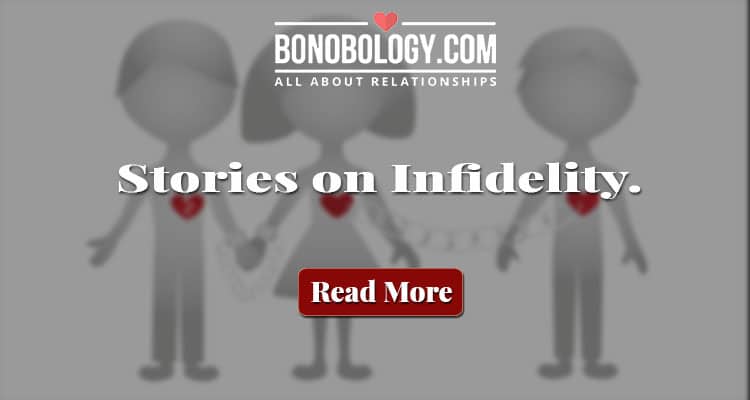 Click here to read: Confessions of a married woman in love with a younger man. 
We're both aware of how wrong this alliance is, on so many levels, and what it can cost us. But the undying sexual energy that we experience around one another – as if we were 17 again – throws all reason out of the window.
It has been almost three weeks now that I have been having sex with my cousin every single night and experiencing a strange paradox of ecstasy and guilt about our intimacy.
I have been married for 15 years, and my husband is a fine man. He loves our two children and me, we care for each other deeply, and even in our 40s, have a satisfying sex life. But what I've experienced with Ajit is altogether different.
We have no inhibitions. It's no holds barred sex. I don't stop him from anything, and he holds his end of the bargain by making me experience new layers of sexual pleasure every time. From oral sex to new positions and role-playing, we have done it all, and I don't think it's in our control to stop.
He uses all kinds of things to turn me on. Sometimes he would pour wine all over me and sometimes he would just use milk. Then we would get into the shower together. He would start massaging shower gel on me and turn me on completely again. Our passionate encounters just wouldn't end. After a shower he would slowly apply body moisturiser on me.
Related Reading: What Are The Consequences Of Affairs Between Married Couples?
Dreading the Reality
I haven't ever considered sex a taboo. Growing up in the 80s, when nearly no one spoke about it openly, I never did feel guilty over premarital sex or found myself wondering how to have guilt-free sex without shame. But this is different. We have crossed boundaries that have been sacrosanct to me thus far – boundaries of fidelity, of family ties.
I'm living a life of strange divide. In essence, every morning I wake up feeling shame and guilt about my sexual escapades, thinking of how it can ruin an experience my husband and I have so painstakingly built, yet every night, I return to him like a moth drawn to fire.
Related Reading: An Affair That Lit Up My Life
My biggest fear is that having tasted what I have with Ajit, I may not be able to appreciate my husband in a sexual, romantic way anymore, and that might cast a dooming spell on my marriage. A part of me wants to go back to that healthy boring life with two kids, a husband, an ailing mother-in-law and a dog, while another is excitedly imagining what awaits me in Ajit's bed tonight.
When you're happily married and yet falling in love with someone else