Mothers are the epitome of generosity and compassion. It doesn't matter how old you get, she never stops pampering you and taking care of you. Mothers never tell you what they want. They have a prototype answer when you ask them if they want something. "Oh I have everything I need." 
Sure one gift could never suffice for all that she has done for you, but buying her something can be your way of appreciating everything she has done and will continue to do. We have curated a list of best gift ideas for mom that'll do for any and every occasion and even beyond. Doesn't matter if it's Mother's Day or her birthday or anniversary. This list of best gift ideas for mom surpasses any other to help you find useful gifts for mom. 
What To Get Your Mom – Meaningful Gift Ideas For Mom
Finding good gifts for mom can be quite daunting – you want it to be perfect after all. Add to that the fact that they won't give you the slightest clue about what they like. Whether your mom likes to cook or if she's a baker and loves gardening, we have gifts for every type of mom. Go through this list and find the best gift ideas for mom.
1. Ultra soft marshmallow hooded lounger
This stylish and versatile loungewear will feel like cashmere on your mom's skin. This is one of Oprah Winfrey's favorite things and she loves to wear them. You can get this exquisite loungewear as women's day gifts for mom.
Highest quality fabric; 51% Polyester, 49% Nylon
Loose fit and 42" length
Available is various colors
2. Back and neck massager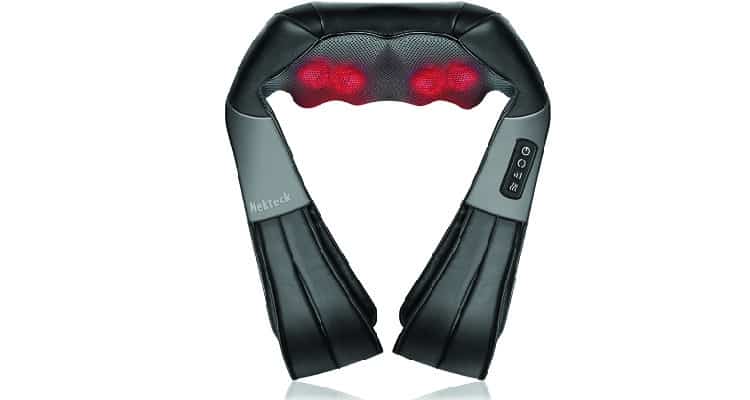 This portable electric-powered massager is definitely one of the best gifts for mom. It will relax, breathe and let go. It will rejuvenate her. Useful gifts for mom such as these will alleviate her muscle aches and pains. 
Eight, powerful, deep Shiatsu kneading, massage nodes with adjustable intensity
Shoulder massager has a three-speed strength level, which you can use to adjust the pressure according to your liking
Ultra-soft fabric, which provides a soft feel
Made of high-quality premium PU leather and breathable mesh fabric which makes the massager durable 
3. Fanny pack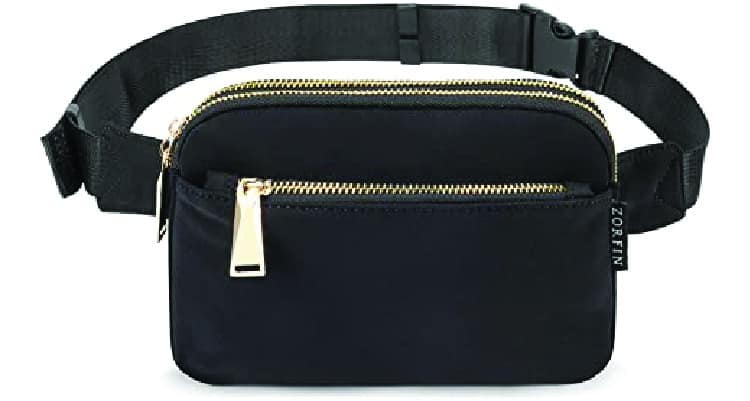 Keep her hands free at all times with these useful gifts for mom. It has a simple design and can be worn around her waist. This is one of the best gift ideas for mom as she can keep all her stuff in there, from mobile phones to keys to wallets. With this, she can go shopping for groceries or go trekking with her friends – carrying her main utilities comfortably and without any worry.
Made from premium Nylon which is durable and waterproof
Lined with soft material inside to avoid friction, thus preventing any damage
Has a flexible strap with strong and reliable buckle
Multifunctional bag; can also be used as cross-body bag, bum bag, chest bag or Disney fanny pack
Related Reading: 12 Tips To Be A Successful Single Mother
4. Wine holder rackk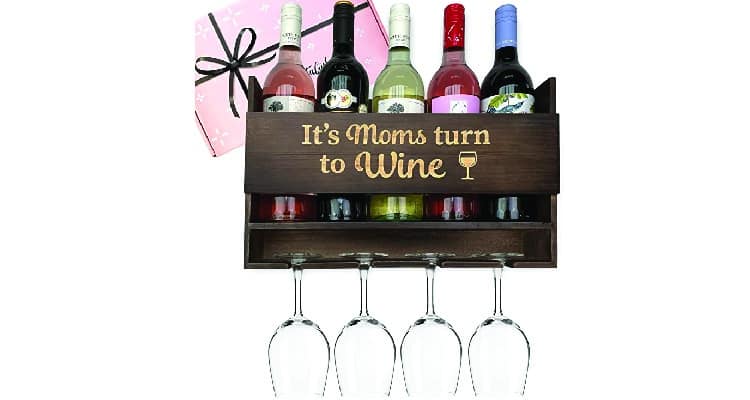 Moms love wine, don't they? Especially if she's a full time mom managing kids, cooking for them and what not. This is one of the best gift ideas for mom as they love to destress after putting their kids to sleep. She can keep all her favorite wines on this, with glasses handy too!
Engraved with: It's moms turn to wine
Pine wood wine racks are 9.5 inches tall and 15.7 inches wide
Easily mountable on any wall
Each rack can easily hold 5 standard wine bottles and 4 wine glasses
5. Trinket dish
Remind your mom of the irreplaceable bond you both share by gifting her this cute little trinket dish that says "Remember I love you mom". You have to agree, the best presents for mom are those that tug at her heart strings.
Crafted from excellent quality glazed ceramic
Well-packed with Styrofoam and in gift box
Can be kept by the sink or nightstand to place rings, earrings and necklaces
Measures approximately 3.9″L x 3.9″W x 0.6H
6. Insulated tumbler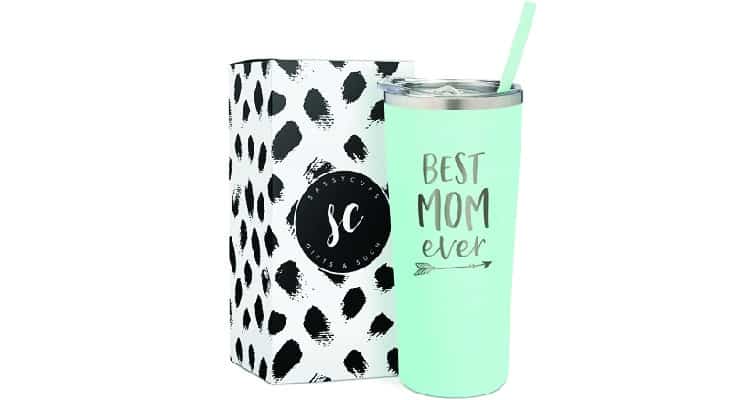 An extremely stylish tumbler cup with nothing but the truth written on it, "Best Mom Ever". Aren't all moms the best? They do so much for us without ever wanting anything in return. These gift ideas for mom are a way to show her how much you love her and care about her.
22 oz capacity; rust resistant and durable
Insulated stainless steel, double-walled 
Designed to keep your beverages hot or cold
Features a side-close lid, a matching reusable straw and a non-slip base
7. Lavender scented soy candle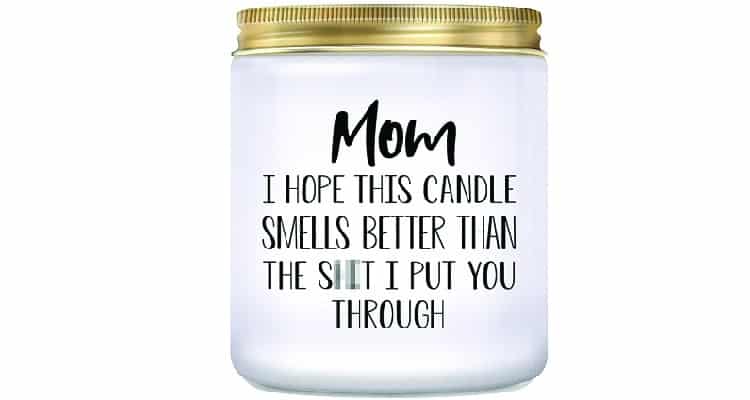 Keeping in mind that relaxation is the main benefit of lavender, this is one of the best presents for mom. After winding up a hectic day of work and looking after the kids, she can light this scented soy candle and have a peaceful sleep. 
Handmade with high quality soy wax and fragrance oils
Burns nice and clean
Eco-friendly and the wax can easily be cleaned out of the jar with hot soapy water
Jar can be reused or recycled
8. Knee massager with vibration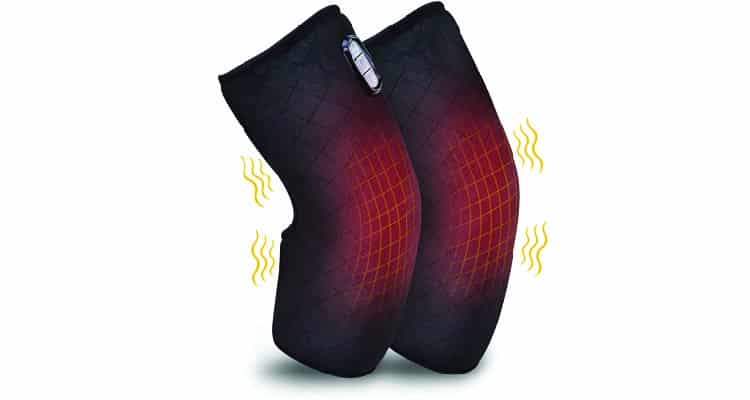 It's not easy being on your feet all day. First at work and then at home running after your kids, then all the endless chores. It's a no-brainer that the pressure will be on her knees at the end of the day and that's why this knee massager is one of the best gift ideas for mom. It is compact and portable and she can wear it anytime and anywhere she wants.
Heated knee brace with wrap support combines heat and soothing vibration massage
Knee pads are built in heat pads with adjustable 2 heat levels
Work well for soothing stiff joints and tired muscles, enhances blood circulation
Comes with 4 powerful massage motors to deliver soothing massage to tissue muscles
9. Mug warmer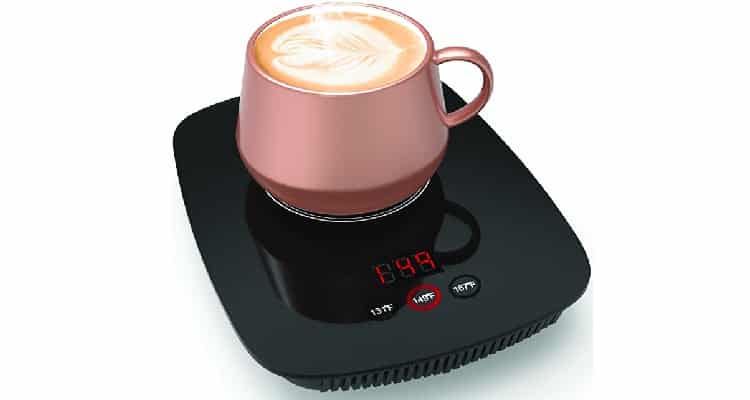 One thing's for sure. Every mom loves a good cup of coffee to kick start her chaotic day. If you are looking for a good Christmas gift for mom or any useful gifts for mom, then look no further than this mini-sized, coffee mug warmer which is almost the size of an iPhone.
Small and stylish
Comes with automatic switch for heating and constant temperature function 
Three temperature settings, ranging from warm to hot, and reaches up to 167 degrees Fahrenheit 
Comes with auto shut-off function, which turns off the heat after 4 hours
10. Microwave cleaner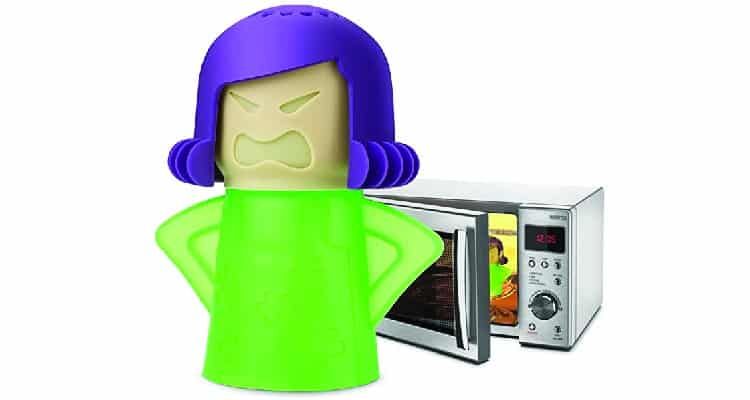 Sometimes, the best gift ideas for mom are the practical ones, but that doesn't mean they can't be funny too. The microwave is one of the most frequently used kitchen utilities in every household. It makes the task of heating up food easy and convenient. This hilarious, microwave cleaner will keep the oven clean and hygienic and also make your mom chuckle every time she uses it.
Uses steam to clean the crud from microwave; just add vinegar and water, then microwave for 7 minutes
Steam comes out of mama's head and softens microwave dirt and stains for easier cleaning
No need to use chemical or stain removers
Made with heat resistant materials
Related Reading: 21 Christmas Gifts For New Moms | Unique Motherhood Gift List [2022]
11. Compact mirror
If you're a person like me who is terrible at expressing your love and emotions, then this is one of the best gift ideas for mom. This elegant and attractive-looking compact mirror has an engraving that reads "To my beautiful mom. Never forget that I love you. Forever and always."
Comes with soft cleaning cloth
Made of stainless steel and plated with high-gloss rose gold
Fitted with both – normal mirror as well as magnifying glass 
12. Dutch oven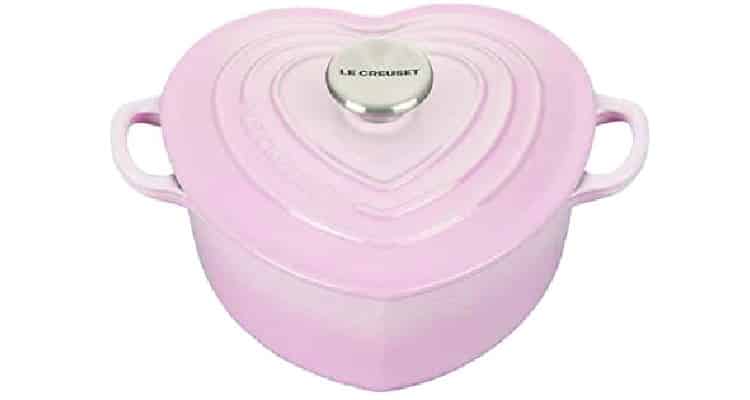 This new heart collection from Le Creuset will make for a great women's day gifts for mom. She can bake sweet treats in this cocotte. No need to worry about any heavy lifting as this is the lightest weight cast iron on the market. 
Enameled cast iron delivers superior heat distribution and retention
Easy-to-clean and durable enamel resists dulling, staining, chipping and cracking
Ready to use, requires no seasoning
Tight-fitting lids specially designed to circulate steam and return moisture back to the food
13. Best mom ever bangle
You can never go wrong when gifting jewelry to women. Jewelry is one of the best gift ideas for mom and women in general. We love it and we love to gift it as well. This beautiful bangle bracelet comes with a "best mom ever" engraving. 
Made of premium quality, surgical grade materials
Bracelet is adjustable and will fit most wrist sizes
Crafted with 18K real gold; won't irritate the skin
Will not fade or tarnish
14. Sous vide
What a fancy little kitchen utility to gift your mom! If your mom's a whiz in the kitchen and loves Masterchef, then guaranteed this is one of the best gift ideas for mom. It would make an excellent Christmas gift for mom too! A sous vide works by circulating heated water in a pot at a very precise temperature according to the desired doneness of your food. 
Will result in perfect cooking every time
From chicken to fish, vegetables, eggs, beef, lamb, pork…anything and more can be cooked
Locks in flavor and moisture during the cooking process results in texture and taste that is second to none
Small but mighty; the 12.8″ Anova Precision Cooker Nano stows away in any kitchen drawer
15. Alarm clock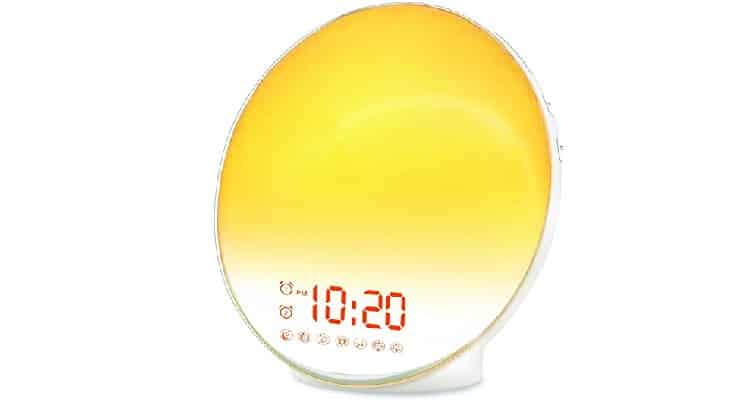 Are you asking what's so special and unique about an alarm clock? Well, this Sleep Aid digital alarm clock is designed for everyone, especially for heavy sleepers and kids. It has a sunrise simulation light with 7 natural sounds. Great women's day gifts for mom, useful too. 
Moves gradually from 10% brightness to 100%, 30 minutes before alarm setting time
If you think 30 minutes is too long, you can set the process to 20 minutes or 10 minutes 
7 color changing lights, including blue, indigo, purple, red, orange, yellow, green
Comes with a 3 level LED time display brightness and adjustable 20 level lighting brightness 
16. Coffee scoop set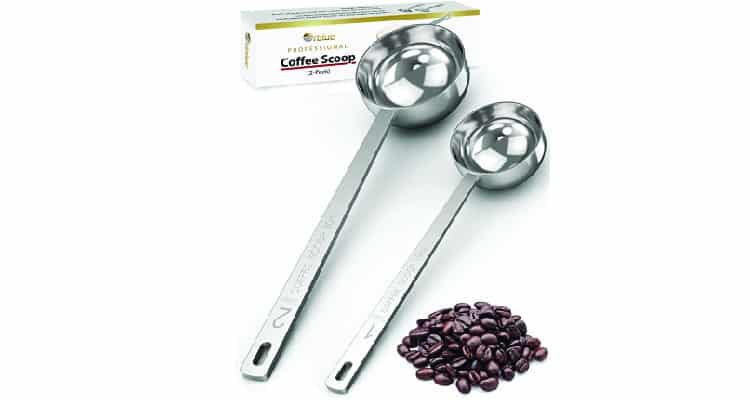 Help your mom brew the perfect cup of coffee every morning by gifting her this coffee scoop set in rose gold. This is one of the more useful gifts for mom as it is multipurpose. If she isn't a caffeine lover then they can use it as a measuring cup as it has measurements written on its handles. 
Coffee scoop is 1 tbsp (15 ml) and 2 tbsp (30 ml) 
Perfect for deep containers as it has long handles 
Won't rust easily; smooth, polished finish will also look fantastic in your kitchen
Useful for measuring tea powder, sugar, flour, baking soda, spices, syrups, or liquid condiments
Related Reading: 24 Food Gift Ideas For Foodie Couples Who Love To Cook
17. Water flosser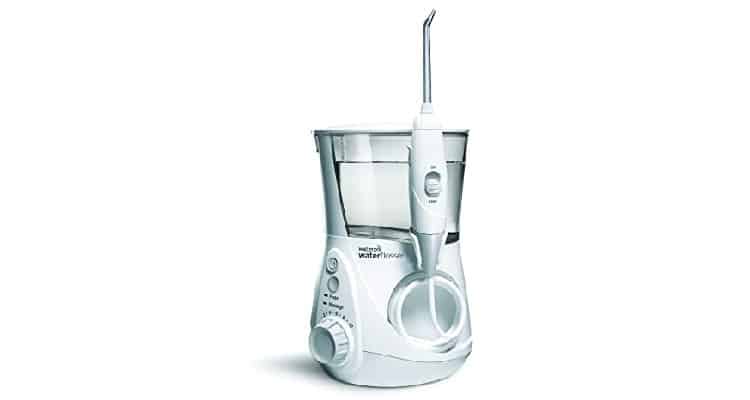 Just brushing your teeth alone is not enough for oral care. Plaque and food debris can lead to gum disease, tooth decay and bad breath. This water flosser is one of the more thoughtful and useful gifts for mom which speaks volumes about how much you care about her well-being.
The Waterpik Aquarius Water Flosser cleans deep between teeth and below the gumline where brushing and traditional flossing can't reach
Compact and convenient 
Includes a 1-minute timer with 30-second pacer to ensure thorough water flossing of all areas
Water on/off button is built into the handle.
Flosser tip rotates 360 degrees for easy access to all areas of the mouth 
18. Gardening tools set
Gardening is a great way to make your life beautiful and decorative. This gardening tool set is a perfect gift for women who love gardening. Such gift ideas for mom that are not only functional tools, but also great to look at, are a great way of expressing your love. 
Perfect for a variety of tasks including digging, weeding, raking, loosening soil, aerating, transplanting, pruning and watering 
10 pieces garden hand tools can be used to grow vegetables, plants, flowers and herbs 
Environmentally friendly plastic tool case
Improved iron heads with anti-rust paint, ergonomic rubber handles printed with floral patterns
Plastic molding water sprayer; lightweight and durable, makes gardening easier and more enjoyable
19. Gooseneck electric kettle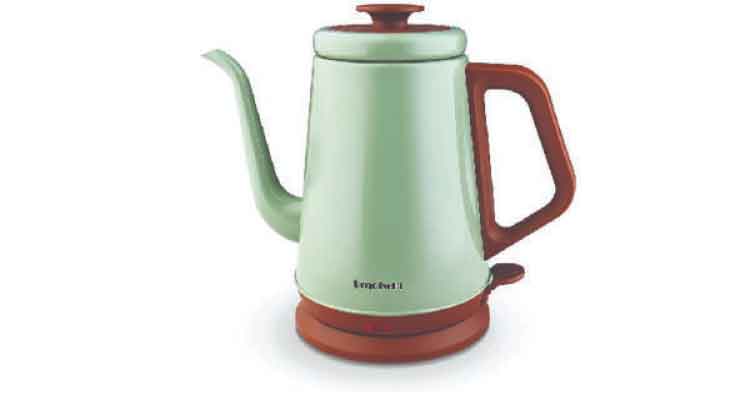 With this electric kettle in your mom's kitchen, she will spend much less time making tea and more time enjoying a cup with you or her friends. This electric kettle can be a great Christmas gift for mom.
Gooseneck spout provides a waterfall flow of water with full control at all pouring angles. 
Constructed in 304 stainless
Comes with a BPA-free plastic handle
Takes 5 minutes to get pour-over coffee 
20. Silk eye mask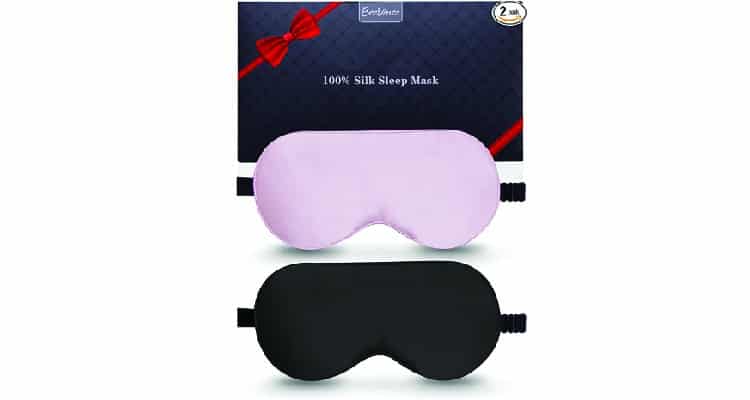 BeeVines is a startup owned by a mother-daughter duo and all its products are crafted keeping in mind that a good night's sleep is a must for good mental health. This is one of the most thoughtful women's day gifts for mom as this set of two silk sleep masks will ensure your mom has peaceful nights and energetic mornings.
100% natural silk guaranteed to ensure a good night's sleep
Naturally breathable
Made from high-density 19 Momme Mulberry Silk with double layer filling
Made from 6A grade silk fabric and can be hand washed
21. Personalized bar necklace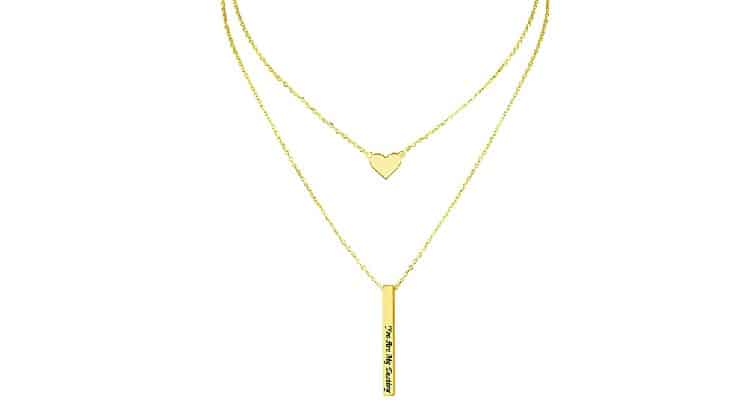 MeMoShe is a jewelry brand that produces custom-made necklaces. You can customize your mom's name or her birthdate. This is one of the best gift ideas for mom as it requires some thinking.
3D customized necklaces, which means all four sides will be engraved
925 Sterling silver or stainless steel – hypoallergenic material; safe for sensitive skin
Chain length is fixed at 14 inches; heart choker and bar pendant necklace is connected 
Select the chain from either cable or box chain design 
22. Air fryer
This versatile air fryer comes with an option of frying, roasting, cooking or baking delicious healthy dishes. Definitely a good gift for moms — yours will love it. 
Perfect fried results with little or even no oil
Temperature ranges from 200°F – 400°F 
Personal size air fryer; takes up minimal space on counter or in cabinet
Comes with a detachable BPA-free basket, cool touch exterior, and auto-shutoff ensures added safety and security
Related Reading: 38 Affordable Gifts Under $50 For Her That She Will Adore
23. Portable charger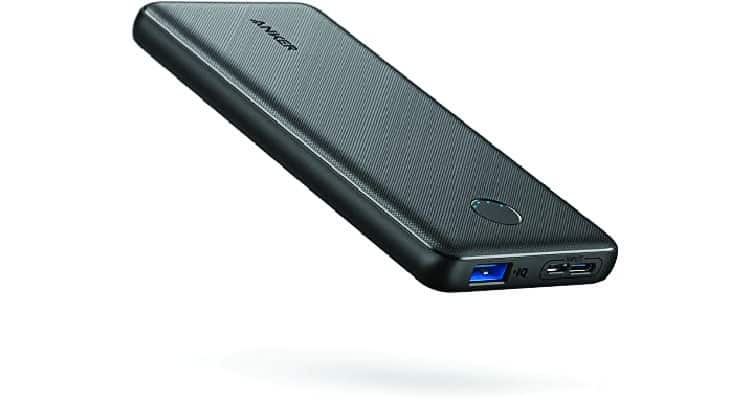 Get this super slim portable charger for your mom so she never runs out of battery. This is one of the most useful gifts for mom because she can take this while traveling as well, as the power bank is airline friendly. She can carry this on vacay with her girl gang.
Built adventure-tier touch with superior durability and scratch resistance
PowerCore Slim 10000 is premium both inside and out
Small in size yet very lightweight 
Anker's exclusive PowerIQ and VoltageBoost technology combine to detect and deliver tailored charge up to 12W
Also comes with trickle-charging mode to charge low-power devices
24. Ultrasonic jewelry cleaner
Does your mom have a lot of jewelry but she's so busy and has no time to clean them? That's every mom one earth. Taking care of jewelry is a must. This is one of the more practical and useful gifts for mom as this jewelry cleaner removes dirt and grime in minutes using water only.
Powerful 43,000 Hz ultrasonic sound waves together with the 35W ultrasonic transducers easily removes stains on hard-to-reach spots of valuables
Perfect to clean jewelry, eyeglasses, watches, dentures and other things
Won't damage your valuables while cleaning them to look as good as new
Touch screen which makes it super easy to operate
25. Tea set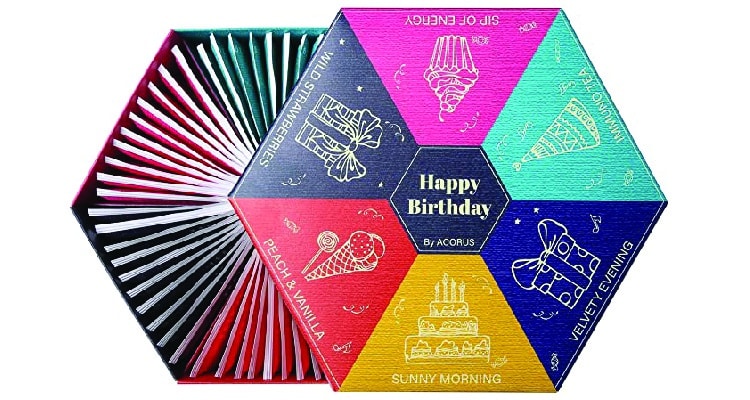 Who doesn't love having tea at least once a day? A cup of good tea relaxes and calms the senses. Whether it is Earl gray or jasmine tea, it doesn't matter as long as it's hot and steaming. 
Delicious teas in regal and luxurious packaging, making them the perfect gift 
60 tea bags comprising six fruit and different herbal flavors
Gourmet tea bags made with the highest quality tea selection 
26. Jade roller and Gua Sha Set
Mother's stress a lot and this will eventually show in their face. Jade rollers and Gua Sha are trending all over Instagram. These beauty rollers have now become a trend but trace their roots to ancient times. From celebrities to skin experts, everyone's recommending them. She can make this her summer beauty regimen and glow all summer. Choose these good gifts for mom and help her develop a skin care ritual that will make her glow and feel youthful.
Jade rollers have a sturdy handle and durable metal frames
Gua Sha comes in concave arc and sleek design; can be used on the chin, neck, spine, fingers, abdomen and behind the ear
Brightens skin and tightens skin pores
Stimulated the lymphatic system, reduces dark circles and wrinkles
27. Echo Dot
Get this women's day gifts for mom and she can use her voice to play any song by any artist from any genre through Amazon Music, Apple Music, Spotify, Pandora, and others. What's more, Alexa Guard will help keep her safe when she's alone at home.
Most popular smart speaker with Alexa
Sleek, compact design delivers crisp vocals and balanced bass for full sound
Stream songs from Amazon Music, Apple Music, Spotify, SiriusXM, and others. 
Play music, audiobooks, and podcasts with multi-room music
Use your voice to turn on lights, adjust thermostats and lock doors with compatible devices
28. Luxury bathtub caddy tray
Royal Craft Woods make sustainable goods at affordable prices. Moms love a good bath and this bathtub tray will make her bathing moments a little more luxurious. This is one of the best gift ideas for mom. 
Bathtub trays are adjustable and can fit bathtubs with any dimension
Will fit even the widest of tubs; designed to expand from 29 ½ inches to 43 inches 
Has a slip-resistant silicone grip that will prevent tub caddy from sliding
Coated with a protective layer of lacquer, makes this bathtub tray table waterproof and sturdy
Related Reading: 21 Harry Potter Gifts For Adults [Choices For Die Hard Fans Only] | 2022
29. Fitbit
This might be a bit expensive, but hey, your mom's health is priceless. Your mom can optimize her workout routine with this Fitbit around her wrist. This will track her health and will let you know if there is anything to worry about. 
On-wrist EDA sensor mindfulness session
Daily Stress Management Score shows body's response to stress 
Check real-time pace and distance without phone using built-in GPS during outdoor activity
Tracks calories burned through the day
30. Personal vibrator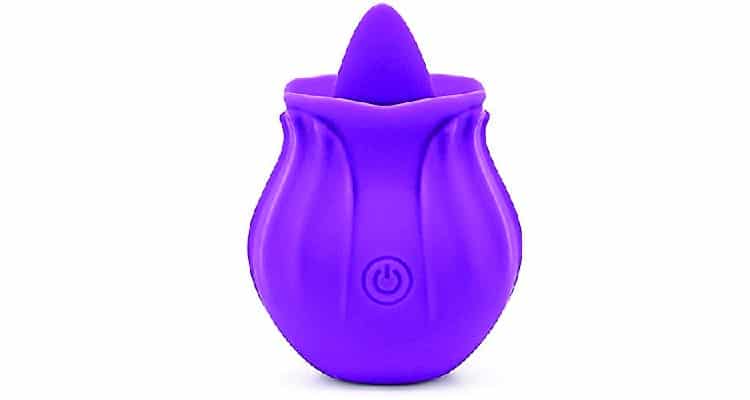 If your mom's single, then this is one of the best gift ideas for her. Hey, don't judge. We all have our needs. Your mom does too. Get this gift and help her get in touch with her sexuality while learning about the history of vibrator.
Safe and high-quality silicone material
Harmless and non-irritating to the skin
10 kinds of frequency vibration modes
Ultra-quiet design, no need to worry about disturbing others when using it
31. Smart water bottle by HidrateSpark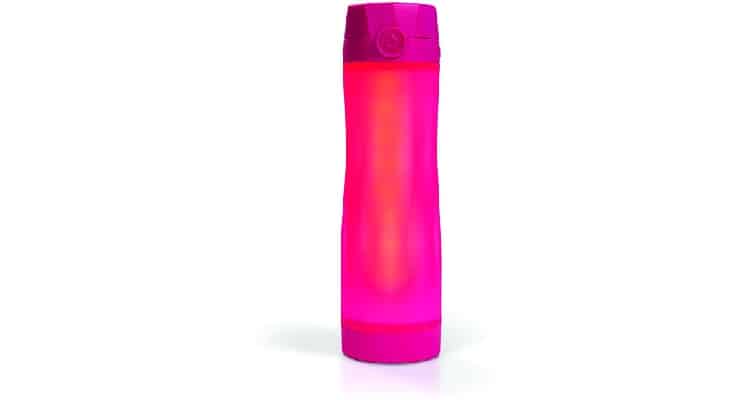 Hydration is important. Sometimes we are so engrossed in our daily work that we forget all about our water intake. One of the many good gifts for mom that will show her how much you care about her. HidrateSpark will track her water intake and the glow option will remind her to take a sip.
Uses sensory technology to tracks water intake; syncs progress to their free hydration tracker app via Bluetooth
Entire bottle lights up to remind you to drink water
Glows either at regular intervals or when you are behind on your daily water goal
 Choose from three lighting options and various water bottle colors
32. Daily planner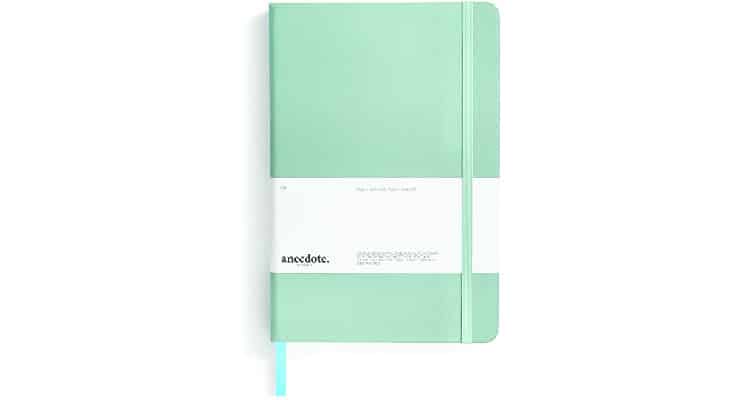 Moms are always organized, but she could use this planner to make her days flow even more smoothly. This is one of the more useful gifts for mom where she can plan her schedules, lunch meetings, daily tasks and goals.
Made with curated materials and handpicked colors
High quality cream paper and binding
33. Hoop earrings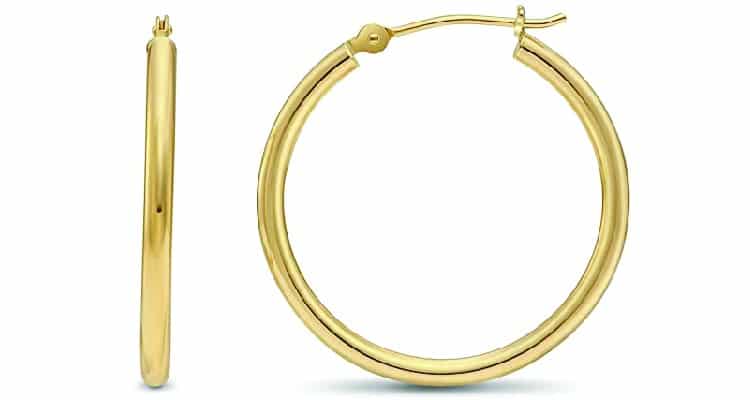 Minimalist jewelry is here to stay. These everyday-wear, Heidi fox gold hoops are as understated as they can get and a must in every mom's jewelry box. These easy to put on hoop rings are elegant and classy. Such gift ideas for mom will get you so much love from her.

Made of 14k yellow gold and available in various sizes
Shiny, polished, classic hoop earrings with sturdy click-top closure 
30-day money-back guarantee ensuring complete satisfaction to customers
Available in yellow gold or rose gold 
Lightweight and can be worn by people with sensitive skin
34. Yoga mat
For all the super-fit moms who love yoga, this is one of the best presents for mom. This yoga mat can also be used by moms who do Pilates and other floor exercises. Yoga can boost sexy life. It comes with an elastic strap to secure the mat when it is rolled up.
Made of 100% NBR foam
Extra thick mat for yoga, gym and everyday exercise
Textured foam construction provides traction and stability
1/2 inch thick mat provides extra support, shock-absorption and comfort
35. Satin bonnet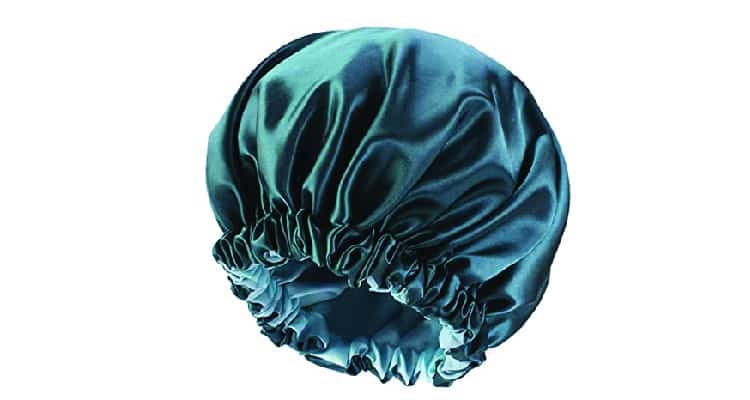 A soft silky bonnet to protect your mom's hair. It's a known fact that to maintain the natural hair oils and allows less friction between your hair and other surfaces, it's best to use a silky head covering. If you're looking for more useful gifts for mom, then how about this high quality satin bonnet. 
Many colors to choose from
Adjustable size; diameter of 13 inches, suitable for people with a head circumference of 19-24 inches
Double-layer fabric design can wrap hair well, especially after using a hair mask
Will not allow sheets to stain when sleeping
36. Hair volumizer
For the mom who loves to have bouncy hair, this salon-like, 2-in-1 hair dryer and volumizer makes the best gift ideas for mom. A woman's crowning jewel is always her hair. Gift her this amazing styling necessity – it's a game changer.
Styles, dries and volumizes hair in one step with 30% less frizz and damage
Unique non-detachable oval brush design with nylon pin and tufted bristles 
Heat/Speed settings with cool option for styling flexibility
Volumizer 1.0 Original meets U.S. safety requirements and features
37. Pasta maker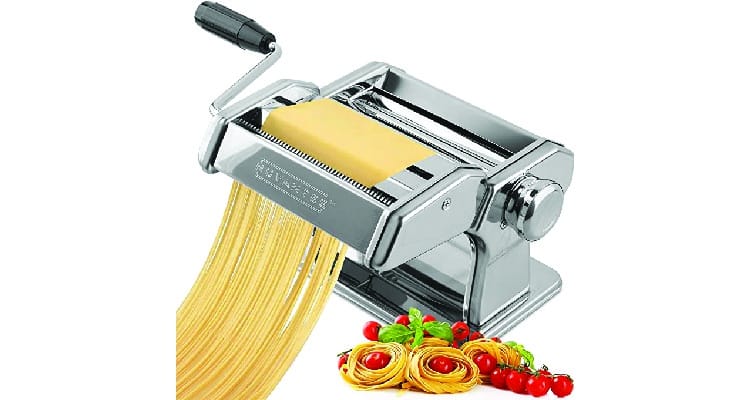 Let's be honest, pasta is soul food. Everyone loves a good plate of pasta. And some even love making pasta from scratch and if your mom is one such person, can there be a better Christmas gifts for mom? The bonus is that you can spend time with her bonding while making pasta during the Christmas holidays – guaranteed she'll love that best of all!
Comes with seven range of thickness option 
Super sleek, strong built and made of stainless steel 
Very versatile and can be used to make other items such as dumpling skin or flatbread
Comes with pasta cutter attachments to create pasta of choice
Very easy to clean – comes with a separated structure and washable cutter 
38. Long cardigan coat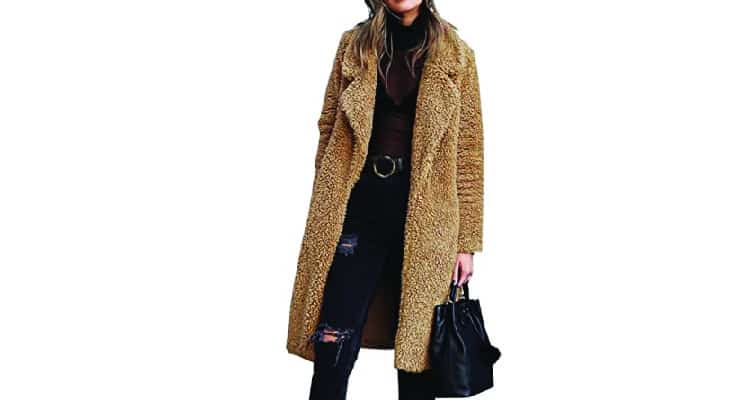 This is such a stylish cardigan that your mom's gonna love. It is warm, soft and cozy. It doesn't have a button or a zipper and can be paired perfectly with a sweater and high waisted pants. It's warm enough for the northern winters when worn with wool sweaters or thermal underwear inside.
Made of 85% Polyester and 15% Spandex  
Wrinkle-free 
Finding a special gift for moms can be difficult, because it's tough to find something that checks all the boxes. Add to that, they never ask for anything, so you don't even have any hints or hunches to go by. But when you've got friends like us to curate these great lists for you, why worry? So there you go – 38 useful gifts for mom which are diverse and suitable for every occasion. 
FAQs
1. What can I buy for my mom on her birthday?
Think of what she likes. Some moms gush over a crafty coffee mug or elegant jewelry, and some who look forward to relaxing me-time would love a good scented candle or lavender-scented body lotion. Go over the list and see if you can find anything that will suit her needs.
2. How can I surprise my mom at-home?
Cook for her. Pasta, fajitas, quinoa…whatever she likes. Or plan a movie night, make some popcorn and watch a comedy movie. Surprise her with a bouquet of fresh flowers. Maybe some wine or champagne too. And above all, spend time with her. At the end of the day, that's what all mothers want. They want to spend time with their children.
11 Last-Minute Gift Ideas For Someone Who Has Everything | 2022
11 Cozy Gifts for Your Girlfriend | Thoughtful and Unique Gifts for Her | 2022