Buying gifts for anyone can be a tedious enough task. SO many things to keep in mind: the budget, the relationship equation, likes, dislikes, past gifts… I can feel the stress rising in me just thinking about it. Now when it comes to wedding gifts, you can quadruple those stress levels! After all, it's not a present for one person, but two!
However, if you're looking to buy gifts for lesbian couples, then you can stop searching. You've come to the right place – have we got a list for you! 
Contrary to popular belief, buying gifts for women is really not that difficult. There are innumerable options to choose from and all you need is good taste. When it comes to LGBTQ couple gifts, the question is, "Why do they need to be any different than gifts you would get your straight girlfriends? However, if what you're hoping to do is celebrate their inspirational journey in coming together as a queer couple in the face of all the adversities they might have gone through, then we hear you. There is nothing more liberating than openly expressing the love you have for someone and that's what you want to honor. So here you are looking for the best gifts for lesbian couples. Relax…we've got you covered. Let us take the wheel from here while you sit back and scroll through the variety of options we have provided to help you out.
21 Perfect Lesbian Wedding Gift Ideas
Alright, if you're someone who likes their presents to be memorable, we understand why you'd be stressed out, especially when you're searching for wedding or engagement gifts for lesbian couples. This is a beautiful occasion for your incredible friends and you only want to make it better by giving them presents that show your genuine love and affection for them. Below we have curated a foolproof list of presents that guarantee the couple will love. Chill out and check out our list of best gifts for lesbian couples.
1. Sassy keychain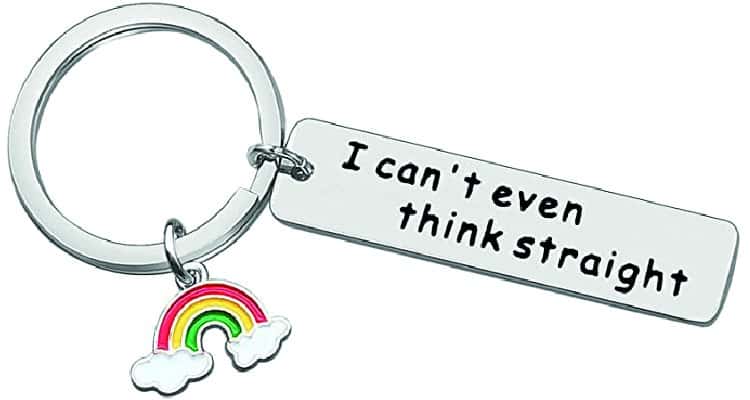 Sassy and useful? Sign us up. This keychain will make them laugh and also come in handy. The thought behind this present and the engraved pun on it makes it a wedding present.
Made of high quality stainless steel 
Study and durable 
Packaged in specially designed velvet pouch 
Dimension : 0.47 in x 1.9 in
2. Pride sweatshirts
The hoodie says it all – love is love. You have the right to love whoever it is that you want, being completely unburdened by society's idea of what love should look like. These sweatshirts make great gifts for lesbian couples, especially those who like to live out loud and proud. 
Available in various variations of cotton and polyester
Sizes available from S to 5XL
Available in 5 different colors
Machine wash
Related Reading: The Yin And Yang Of The Sexuality Spectrum
3. Cuff bracelets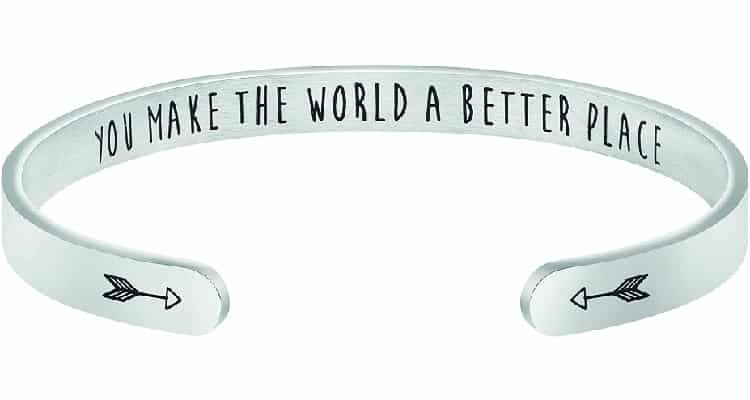 If you want your present to show the couple that they have been an inspiration in your life, then get them these cuff bracelets. Show them how they make this world so much more beautiful by just being themselves. These cuff bracelets make one of the best gifts for lesbian couples as you truly show them how much they mean to you.
Engraved letters on the inside of the bracelet 
Multiple options available for the quote inside the bracelet 
Affordable and trendy 
Dimensions: 0.04 pounds
4. Card games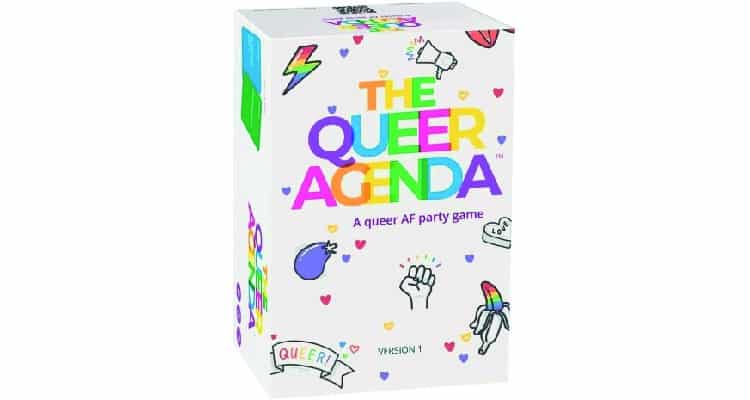 This is the ultimate LBTQ party game for the lesbian couple and their friends for when they host game night or while they binge watch RuPaul's drag race. This card game makes their night-in so much more entertaining, adventurous and exciting – after all, it is naughty and daring, what's not to love? It'll be you they have to thank when their friends die of laughter as they play this game.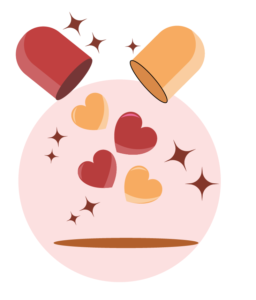 Get your dose of relationship advice from Bonobology right in your inbox
Contains 420 sassy game cards 
From flirting with the vending machine repairman to calling your boss daddy, this game has it all 
Preferably played when entertaining 4-10 friends
5. Christmas ornament
Their first Mrs. and Mrs. holiday ornament has to be gifted to them by no one else but you. After getting hitched, it's in the little moments and the little things, like these official couple ornaments, that make the marriage feel so very real.
Hand printed 
Size of ceramic ornament: 3 in 
Comes with beautiful, gold, hanging ribbon 
Packaged in white box with gold decorative loop
Related Reading: Transgender Dating And The Taboo Around It
6. Steel tmblr
If your girlfriends are Harry Potter fans then let me tell you, you have found one of the perfect gifts for lesbian couples. This tumbler comes with a beautiful message printed on it, along with a funky, rainbow design of Harry's famous glasses. Coming from someone who is a huge fan of the series, I wouldn't let this tumbler out of my sight. 
High quality color printing 
Eco-friendly and non-toxic 
Double wall, vacuum insulated which keeps your beverage cold for 9 hours and hot for 3
Spill-proof lid
7. Rainbow masks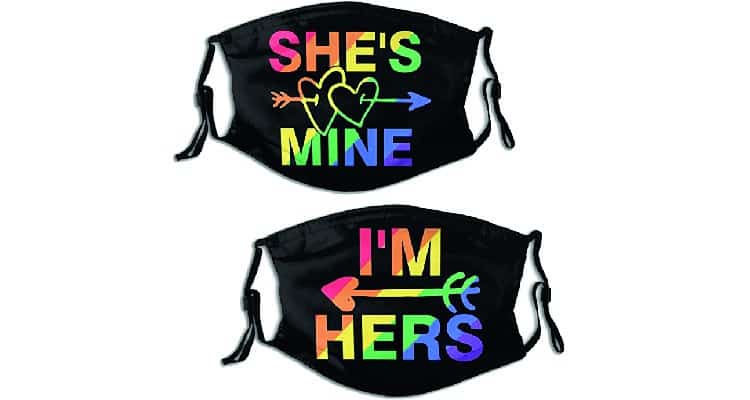 Do these rainbow masks with quotes on them seem cheesy? The verdict is yes. But people should be as cheesy as they want when they're in love. Masks are something that people have to wear all the time, so why not let them have a romantic vibe going?
2 pieces in a set 
Full protection for mouth and face 
Comes with 2, replaceable, five player activated carbon filters and an M shaped nose clip 
Dimensions: 7.5 in x 5.9 in
8. Printed t-shirt
There's a good chance you might get treated like a lost teenager when hanging around these two love-birds. I mean, it's understandable. None of the relationships you've had could compare to the bond these two share. However, if they're always there for you, like family, give them these printed t-shirts. If your girlfriends prefer comfort over all else, then you've just hit the jackpot at sourcing great gifts for lesbian couples.
100% cotton in solid colors 
Machine wash 
Lightweight 
Sizes available from S to 3XL
Related Reading: What You Need To Know About Coming Out Of the Closet
9. Welcome sign
There are very few things that one can find in today's world without biases and prejudices. We all know about the struggles the LGBTQ community faces when they defy the norms that society has so conveniently set. Help your friends define their new life and new home with this sign that welcomes everyone regardless of gender, color, race, etc. 
Available in multiple designs 
Printed on fuji crystal archive paper 
Extremely durable 
Dimensions: 11.42 x 8.86 x 0.28 in
10. Romantic journal
It's pre-filled with 50 fill-in-the-blank lines to help the couple remember all of the wonderful times they've had together. One can express what they like about their girlfriend and a plethora of reasons why they couldn't imagine being in love with someone else. They get to choose whether the statements are smart, humorous, or sexy as silk! These simple yet thought-provoking prompts make it easy to express yourself and will warm anyone's heart. Safe to say, this romantic journal is bound to be one of the most creative lesbian wedding gifts that you can give the happy couple.
52 pages 
Weight : 3.84 oz
Language – English 
Dimensions: 5 in x 0.12 in x 8 in
11. Wedding journal
The flowers, rings, bridesmaids dresses, vows, venue and so much more. No wedding in the history of weddings has happened without at least one mishap. If you want to buy engagement gifts for lesbian couples, this journal might be the exact thing they need. Help the ladies make sure their wedding planning goes as smoothly as possible by giving them this super cute journal to keep things on track.
Travel size notebook 
Matte cover 
110 lined pages 
Dimensions: 5.25 in x 0.25 in x 8 in
12. Vintage cap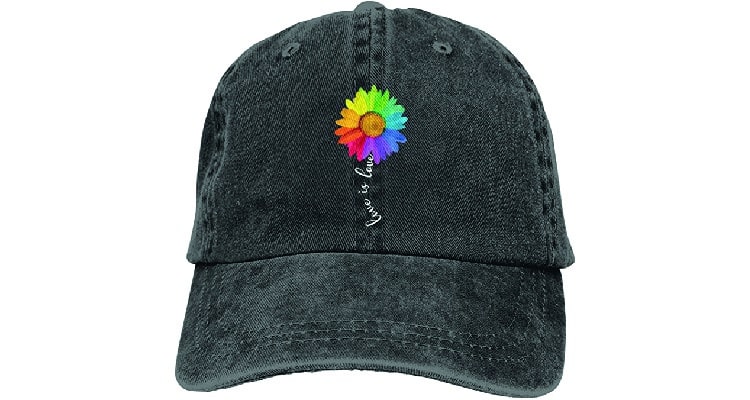 A piece of your identity should shine through everything you own, just like this vintage cap with a rainbow printed on it. When buying gifts for lesbian couples, it never hurts to actually give them something they can wear to show the world who they are and what they believe in.
100% cotton 
Adjustable strap on the back 
Hand wash only 
Available in black and gray
13. Plant-based cookbook
If you're wondering what qualifies as appropriate gifts for lesbian couples who have now chosen to turn to vegetarianism or veganism, this plant-based cookbook is your savior. If your girlfriends have recently made the switch, they might be having a hard time figuring out what to cook for dinner everyday. Luckily, The Complete Plant-Based Cookbook has 500 plus recipes to make sure the couple enjoy something delicious in every meal.
Budget-friendly 
Different types of cuisine 
432 pages 
Language: English 
14. Chakra bracelets
Chakra bracelets are such special and unique gifts for lesbian couples who love meditating, yoga or any other spiritual activities together. The stones on this bracelet are meant to absorb all of the wearer's negative energy leaving them with only positive vibes and a balanced flow of energy.
Comes with easy to store gift box 
Adjustable cord 
Symbolizes good health and positive mind 
Low density and light weight
Related Reading: I'm Bisexual – My Best Friend Is My Lover
15. Hands casting kit
Do you want your memories to be tangible? Who doesn't. When buying gifts for lesbian couples, think about ways they can constantly keep expressing their love for one another. A hands casting kit will make the happy couple's memories last a lifetime filled. The cast captures every little detail making it a precious keepsake.
Can fit 2 adult hands or 2 adult hands with 1 child's hand 
DIY activity comes with step-by-step instructions 
Contains plastic molding bucket, molding powder, casting stone, sandpaper, demolding stick and detailing pin
16. Personalized champagne glasses
Cheers to love! Of all shades and kinds! These champagne glasses can actually be utilized at the wedding itself right after the cake cutting ceremony. Their first time as a married couple, clinking their personalized Mrs. and Mrs. glasses. Ah, what can be better than the celebration of such true love with such a thoughtful and beautiful gift.
Dishwasher safe 
Holds 8 oz of couple's favorite champagne 
High-quality laser engraving 
Dimensions: 8.5 in x 2.5 in
17. Funny mugs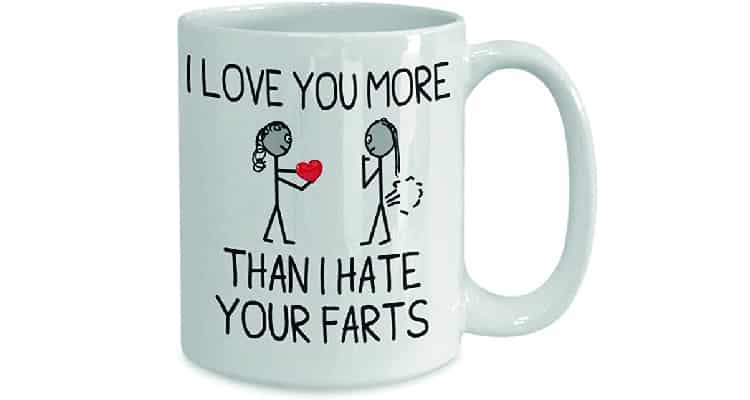 When a mug reads "I love you more than I hate your farts", you know the couple has gotten as real as possible. There is no higher intimacy level than being able to comfortably fart around one another. These mugs might seem not fancy enough, however if you want funny gifts for lesbian couples that keep things real, this is it.
Ceramic material 
Dishwasher and microwave safe 
Dimensions; 3.7 in x 3.2 in
18. Unique necklace
Do you know what kind of gifts for lesbian couples you can never go wrong with? Jewelry. No matter what kind, a necklace as delicate as this will never be an inadequate or a wrong present to give to someone. Also, please do us a favor and read the card that comes with the necklace. We sincerely hope it made you as teary eyed as it did us.
Available in gold or silver finish 
Adjustable cable chain 
Estimated shipping time around 3-7 days 
Handmade item
19. Love cards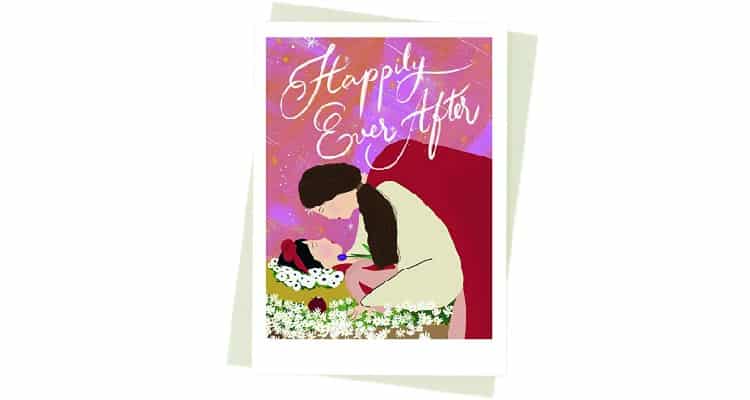 Related Reading: I Realised She Was a Polyamorous Lesbian But I Loved Her
It's exhausting for LGBTQ couples seeing heterosexual representation in movies, web series, advertisements, and even in greetings cards for lovers. However, these cards are totally different. No matter what present you get them, a card with such gorgeous artwork and a loving note inside written by you, will go straight to their heart.
Premium quality 
Comes with envelope 
Available in multiple designs
Dimensions: 4.5 in x 6 in (folded)
20. Spotify plaque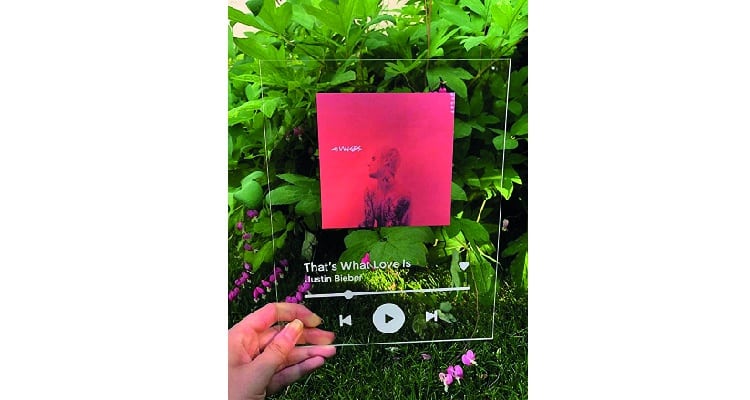 Do you remember the best memory you have with the couple? Was there a song playing in the background when you were cocooned in those infinite vibes of friendship and love? Well, put that song on this Spotify plaque and give your friends this memorable gift. People underestimate the power nostalgia has, and that is the exact thing that will truly make the pair realize just how much you love them.
Acrylic frames 
Customizable photo 
Handmade item 
Highly positive customer reviews
21. Photo holder
The last item that we have on the list for you is a photo holder. The couple can decorate this with the timeline of their love story and use it as décor in their homes. Not only is it a fun thing to do together, but it also will take the couple down memory lane to remind them of how much they have overcome just for this day to happen.
Made of MDF wood 
Can hang up to 6 photos 
Comes with 6 hanging pins 
Dimensions: 13.5 in x 5.5 in
Regrettably, the list has come to a close. Believe me when I say that I was having a ball coming up with this list of the greatest gifts for lesbian couples. I have no doubt that you have discovered the ideal present and will now be able to relax and enjoy the wedding. Make sure to keep the sentiment in your mind when making the purchase. No element tops the bond and the relationship you share with the couple. We hope you do let us know which of these lovely gifts you choose to make the couple's day even more special.
7 Signs Your Husband Is Gay, And 5 Ways YOU Can Help Him Come Out