Do you find yourself scratching your head the moment you wake up, trying to figure out a nice, good morning text for her which will brighten her day? Well, it seems like we've got a really smitten boyfriend on our hands. 
As lucky as the girl you want to text is, it has to be said that it's absolutely adorable that you want to write her a sweet text the moment she wakes up and we can't wait to tell you how. Whether it's young love, a long-distance relationship or just being the sweetest husband in the world – you clearly know the impact of that notification which is going to show up on her screen and turn her whole day around. So, let's get to it!
100 Good Morning Texts For Her To Show Love And Affection
Your good morning message for her doesn't have to be too long or overflowing with emojis to get the point across. If you truly love her, then a few heartfelt words can do the trick just fine. Not every message has to be laced with a "Good morning sweetie"! All that matters is that when she rolls out of bed, she's looking forward to her phone screen lighting up, hoping that it's you. 
That's why, your good morning text skills need to be on fleek and give her that morning flush of red on her face. Don't want to be a dry texter? That's why we have a special list for you. Your good morning text for her is now going to get ten times better! Here are a hundred that you can try, starting tomorrow. 
Cute Good Morning Texts For Her
If you're someone who is a little cheesy, the following texts are just what you need!
1. Good morning sweetie, hope you have a day as beautiful as you are 
Want to tell your girlfriend how beautiful you think she is? Then what better way of complimenting her and wishing her a great day all at once? Any woman would be lucky to start her morning off with this.  
2. Glad to wake up to another day and know that you are in my life 
If you are really thankful for the woman that you love, this simple sentence is enough to get the point across. No flowery language needed here. But it'll definitely make her blush like crazy!
3. Hope you have woken up well rested and fresh as a daisy!
So much more romantic than just saying 'Have a good day'. You're not writing your boss an e-mail, you're sending a romantic message to your girl. Make it a sweet one and you are good to go. 
4. You deserve to have the best day today…and every day
Aww! This morning message for her is sure to make her heart bounce around in glee. Showing someone you care isn't always about elaborate gestures or fancy dates. A simple wish is sometimes just enough. 
5. I hope the sun shines as bright as you this morning 
Feeling a little poetic, are we? And nope, it's not cringy, because when you're THAT smitten, nothing ever is. Don't hold back and let her know how much she brightens your life each day. 
Related Reading: The Problems Of Having A Bearded Boyfriend
6. I wish I could have woken up next to you 
What a great way to replace the same old 'I miss you' text. Not just that, but this morning text for her is sure to make her miss you very much too. What a way to get the love going in the morning! 
7. Good morning baby, may you have a hugs-and-kisses kind of day
Your good morning text for her can be as visual as you want it to be. So go to town and drop this text, top it off with a nice kiss emoji…or two or three. You know what — give her all the types of kisses you can think of!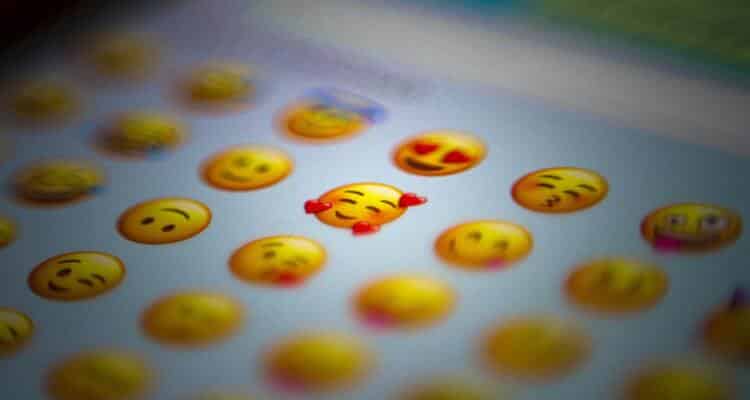 8. Every sunrise is a ray of hope! So, hope for the best today, my love
Full of optimism and light, give her the morning boost she needs to get through her day. If she's got a long day, or an important interview, this text and her cup of brew will start her day off on just the right note. 
9. Today, I hope you are able to conquer everything that you want
Telling your woman how much you believe in her is the best thing you can do, especially in moments when she really needs you. So wish her a lucky day and show her that you're always by her side! 
10. A lovely morning to you and thanks for being the most special woman in my life 
A little healthy flirting is essential to every relationship. Get on board that boat and show her how special she is to you by sending her a good morning text like this one. 
11. Rise and shine, my beautiful queen
Such a sweet good morning text for her, one that will keep you on her mind all day for sure. So don't lose that morning window, guys, and text her this as soon as she wakes up! 
12. Thanks to your love, spring flowers bloom in my heart. Good morning!
Yeah, you're absolutely crazy about her and no other text says it more than this one. We give you the go ahead signal to use this as you slide into her DMs tomorrow morning. 
13. Good morning sweetie, I saw you in my dreams last night 
Clearly, she's been on your mind so much that now you even dream of her when she's not around! With this one, she won't have a speck of doubt left that you're neck deep in this relationship. 
14. Wish I could feel your warm breath against me right now 
To really make your morning conversation personal and intimate, this is the perfect way to start. When you say this to her, you are going to give her butterflies in her stomach so take this one seriously. 
15. You make me a better person everyday, thank you
Start the day off on the right foot by showing your girl how thankful you are for all that she brings into your life. A little intense, we know but it's your best option if you're looking to be earnest and sweet.
16. Enjoying my morning while sipping my coffee and thinking of you 
With this super sly, flirty message, show her that you're a real smooth talker. We assure you, she will be super glad to hear this one! 
17. Good morning to my favorite person, slept well? 
One of the loveliest ways to show someone you care — ask her if she had a sound sleep last night. We know this one is simpler than the rest and doesn't necessarily take the cake, but not everything has to be all razzle dazzle. 
18. I hope your day is as radiant as your smile
Want to show her how much her smile makes your day? Well then, a compliment like this will surely get the message across. 
19. Out here making sure you are my first and last text of everyday 
It doesn't matter that you don't see her every day. Your love trumps all and the only thing that matters now is that you get to begin and end your day with her. 
Related Reading: Why Do Guys Stop Texting And Then Start Again? 12 True Reasons Why
A Sweet Morning Text For Her To Make Her Smile
Obsessed with the idea of wanting to make your beautiful girlfriend smile the moment that she wakes up? The following texts are a must try!
20. Just stopping by this beautiful morning to tell you that I love you 
Serious about winning her heart? Do it with this good morning text for her. Deep, personal and sweet all at the same time – she will be overwhelmed with the love oozing in this one. 
21. Hello, my stunner! 
With a compliment so effortlessly slipped in, she will be totally inclined to start a conversation with you when she reads this text. Happy texting! 
22. I'm sure you look gorgeous this beautiful morning
She's beauty, she's grace, so why not tell her? Send her this good morning message if you can't say it to her face. She'll feel your love from miles away.
23. You are the reason my day will be beautiful 
She puts the B in 'Beautiful day' and that's what makes you so crazy for her. Trust us, she won't be able to stop whooping internally when she sees this on her notification bar. 
24. I'm already going crazy missing you. Free later?
Maybe a little later in the day when you two are at work, is a good time to drop this sweet good morning text for her. A girl can never say no to a text like this.
25. Good morning to my endless source of joy!
Want to write a neat good morning message for her? Then you count on this line for sure! Your life is full of joy because she's in it and what better way of telling her that? 
26. A very good morning to the best decision I have ever made 
What a sneaky way to tell her you're not a commitment-phobe! No, for reals, she will definitely appreciate how earnest you are. Go ahead and text her this tomorrow morning. 
27. I just can't start my day without your love
If there were a manual on "How to be the perfect boyfriend", this line would certainly find its way in! We hope you've stopped scratching your head now — this time and tested line will undoubtedly make her the happiest woman in the morning. 
28. Hey baby, come and see me today
Let this roll off your tongue and watch her instantly want to run into your arms as she reads this. Hope that you two lovebirds have a fabulous date night! 
29. Good morning baby, just here to remind you that I've always got your back
With such a sweet good morning message for her, you are sure to lock this girl down. Show her how reliable you are and that you're always willing to be there for her. 
30. Hope your best dream becomes a reality today — good morning! 
When you hope somebody gets everything they wish for, that's an abundance of love right here. If you want her to start the day with confidence, we highly recommend this line. 
31. Just texting to make sure I started my day with you 
This veiled flirting is going to go a long, long way in making your woman feel like the most celebrated woman in the world. Seemingly uncomplicated, but hella romantic! Not to mention smoooooth. 
Related Reading: 30 Texting Games To Play – Game Mode On
32. Wishing you a day that is as dazzling as you!
If she truly brightens up your life with her amazing aura, then give her some of that dazzle back and use this text to brighten her day too. Your 'Good morning text for her' game is getting so much better already!
33. Counting down the minutes until I get to see you today
Want your girlfriend to start her day on a cheerful note? Then say this and give her something to look forward to, while showing her how much you can't wait to see her on your romantic date. 
34. Here's to another day of being in this beautiful relationship with you! 
Tell her how grateful you are that you can call her yours. Wishing her a good day is one thing, but reminding her how lucky you are to be with her is really taking it to the next level. 
35. Morning sweetie! Is there anything I can do for you today? 
As soon as she reads this, she will totally be texting her girlfriends that she's got the best boyfriend ever. Say this to her and prove to her that you're always around if she ever needs anything at all!  
36. It's 6am and already I can't stop smiling thinking of you 
This good morning text for her really takes the cake. With a not-so-obvious appeal, tell her how your day is already off to the perfect start because she's on your mind. Clearly, just thinking about her is enough to have a good day! 
37. Morning honey, thank you for giving my life meaning 
A big bomb to drop, very first thing in the morning, but the depth of this morning text for her cannot be ignored. Text a girl this and it'll give her day a big burst of happy!
38. It's going to be a good day for the world, thanks to you
Your good morning text for her doesn't always have to be about your love for her, but can also be about a quality that you admire in her dearly. Show her how much the world needs her when you say this to her. 
39. Let me drop off a coffee for you today? You deserve some hot lovin'
A naughty and cheeky one, this! She'll have no doubt in her mind that you're a total keeper. Swing by with some coffee later on and watch the blush spread. 
Romantic Good Morning Message For Her
A notification with these texts under it is just what she needs to be reminded of how much you love her!
40. A very good morning to the light of my life
Sweet and simple, short and concise – we promise you, this one is going to make her feel incredibly nice! If she's the one for you, this is a great way to tell her the same.  
41. Good morning, my favorite girl!
If you're on the lookout for cute good morning texts for her, keep it nice and brief with this one. Not too much, not too less, it's the perfect greeting to send her before she starts her day. 
42. Good morning to the woman who is even hotter than my coffee!
Start your morning with a little sizzle by shooting her this text. Such flattery will take you a long way. Light, but with just the right amount of froth.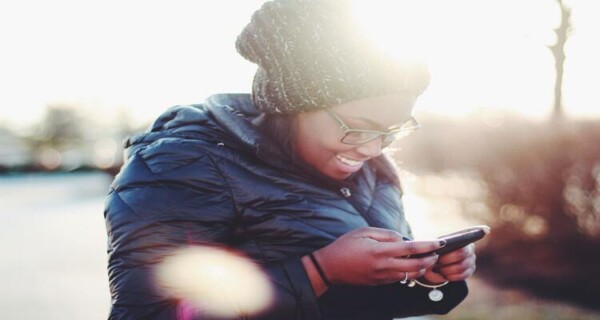 43. Open your eyes, it's time to spread your sunshine upon the world 
Nothing screams 'ADORABLE' more than this one! Want to get a woman to smile all day as she thinks about you? Then this is the one, take it from us.
44. A question for you this morning, how are you so wonderful? 
Such sweet good morning messages for her, how can she be anything but flattered when she reads this? Can't wrap your head around how amazing she is? Then go ahead and tell her! 
Related Reading: If A Girl Shows These Signs She Is Definitely A Keeper
45. Good morning to my sweetest addiction 
Can't get enough of this lady? Well duh, since that's why you're here looking for good morning text messages for her. Tell her she's the sugar addiction that you just can't shake off! 
46. Couldn't stop staring at your photo this morning 
D'you look at her picture as soon as you wake up? Boy, are you bitten by the love bug! Send her a good morning text telling her the same and have her smiling all day long. 
47. Saw some flowers this morning and was reminded of you…good morning love
Bet she's never been charmed like this before. Tell her how much the colors and the beauty of the flowers remind you of her. Make a girl laugh in delight with this one!
48. You are a dream come true 
If there was a prize for the greatest boyfriend ever, you'd bag it after saying this to her. Is she everything you ever hoped for in a woman? Then these six words are all it takes to let her know. 
49. Good morning honey, I'll be thinking of you all day today 
With this particular good morning text for her, tell her how much you are going to miss her throughout the day before the day has even started. Sweet and impactful, this is the perfect message to send her if you are in a long-distance relationship. 
50. Thank you for being my source of strength, have a beautiful day 
We can't promise she won't tear up when you say this to her. A beautiful thing to read before she starts her day, she will have no doubts that you are the perfect boyfriend for her. 
51. I'm sure you are glowing more than the sun this morning 
Almost sounds like it was stolen from a love song, doesn't it? As poetic as it can get, charm her up with this and she won't even know what hit her. 
52. Morning bestie! 
Yup, two words is sometimes all it takes if you really want to brighten her day. By saying 'bestie', you're calling her your best friend in the whole world which is a massive compliment in itself already. 
53. Wish I could just spend a lazy day in bed with you, today
Get ready to make her heart sing because this line is the trump card in the deck of sweet good morning messages for her. Missing her terribly? Then say this instead. 
54. Good morning baby, I miss your face 
With such cute good morning texts for her, she is sure to fall in love with you all over again. To really keep that spark alive in your relationship, sending her such texts every now and then will truly make her feel special. 
55. I love you in the morning, in the hours we are together and especially when we are apart
Who knows, she might even let loose the waterworks when she reads this? And if you're in a long-distance relationship, then it most definitely will! The key to a good relationship is unabashed love so go out there and give it to her…every last ounce.
56. You are so worth the morning screen time 
Funny and romantic all neatly tied up with a little bow, this is sure to shoot cupid's arrow straight into her heart!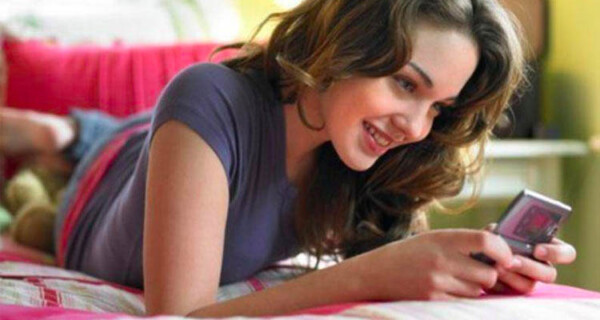 57. Hello and good morning from your hopeless romantic 
Sounds like something out of an old movie, right? Old-school sayings are actually very cool now! Want to shake things up a bit and try something new? Maybe give this one a shot. 
58. Morning sweetie! Imagine me with your arms around you 
Too much cheese, I know – but that doesn't have to be such a bad thing! Early mornings are about sweet cuddles and kisses. You two in a long-distance relationship? Then this is the one you should try tomorrow!
59. Can't start my morning without saying hi to you, sugar 
A sweet good morning text for her is a great way to show her how serious you are about her. And by saying this to her, you're telling her she's your first thought as soon as you wake up. 
Flirty Good Morning Text Messages
It doesn't matter if you've been dating one year or ten, flirting is important and should be a given in any relationship. If you two are big on flirting with one another, consider these flirty good morning text messages for her!
60. Another day means another kiss for you!
Punctuate with the perfect kissy-face emoji and you are good to go. Feeling extra lovey-dovey? Then send her a GIF instead. This morning text for her is sure to brighten her whole day. 
61. You deserve a treat today – let me take you out 
What a smooth way to ask her out! Looks like you have plans tonight, because who could say "No" to such a sweet text?
62. Even the most perfect day is incomplete without you 
Aww! Tell her how she puts the 'P' in your perfect day. No matter how good your day might be, without her it's, quite simply, incomplete. 
Related Reading: Why The 'Modern Love' TV Series Is Like A Soothing Balm For The Soul
63. I fall in love with you more and more everyday 
Bring out the tissues for this one, because it's getting really sappy here! This good morning text for her is sure to make her fall for you again and again and again! 
64. I am happy only when I know that you are at peace and healthy. Good morning, love
What a splendid way to show affection to the woman you love, first thing in the morning! The essence of a beautiful message like this cannot be overlooked. Try this one today and completely cheer up your girlfriend!
65. I long to see your sleepy, silly face 
A tasteful twist with a hint of mischief, not every good morning text has to be formal or overly romantic. Sometimes a little playfulness can get the same point across. 
66. I wish you the most productive morning because there's nothing you can't do!
Behind every successful woman is a man who motivates her by writing sweet good morning messages for her. Go ahead, and show her that you are indeed that man and much more. 
67. Heard this love song and thought about you 
Want to start off her day on a musical note? Along with your text, send her a nice love song that she can listen to while blending her smoothie or on her morning run. Really the perfect way to amp up the romance!
68. You are the one I want to kiss every morning for the rest of my life 
Want to dive into deeper waters and really tell her that you're in it for the long haul? This morning text for her is a subtle, but surefire way to tell her you want a serious relationship.
69. I'm so glad I found you, my angel 
Your life has been transformed for the better, because she's around and you're grateful for your angel every, single day. Show her how much she means to you with this good morning text for her.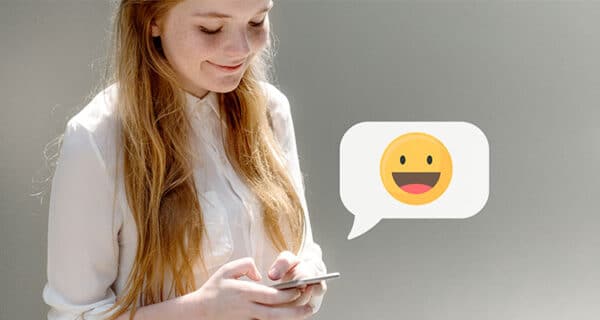 70. Your legs might be feeling weak this morning, because you were running through my mind all night 
Spoken like a true charmer, we promise you that she's blushing as she reads this one to herself. You'll manage to woo her as this one blows all the others out of the water.
71. You are the dawn to my night 
The night is full of darkness but she is the light that awakens you and freshens you up for a new tomorrow. Written with the flair of a classic writer, this text is guaranteed to make her swoon. 
72. With you in my life, it feels like heaven on Earth — good morning, my angel 
Totally captivated and in love, this message completely gets your point across. An absolute show-stopper of a line, any woman is lucky to have a man who says this to her. 
73. Your hug is my favorite place
Hopefully, she'll rope you into one the very instant she sees you next. This text will remind her how much you miss her touch and the warmth of her hug. 
Related Reading: How To Tell If A Hug Is Romantic? Get To Know The Secret Behind Hugs!
74. Morning cute face! 
We guarantee an instant smile as she reads this one. What better for a woman than a cutie-pie compliment to wake up to in the morning? 
75. Good morning to my sweet melody 
Tell your woman that she's the beautiful song you wake up to each morning. So much love and music flowing out of this one, she will know she has found a good man in you.
76. I hope today and every day, you bloom like a red rose 
Roses are love, so give her the love she deserves by saying this to her. With such sweet good morning messages for her, there'll be a big smile blooming on her face for sure! 
77. Here's a kiss on the forehead for good luck!
Has she got a presentation or an interview coming up? Something really important or some news that she's really been waiting for? Well then, send her this text along with a kissing emoji to make her go all awww. Just because you can't kiss her in person, doesn't mean she shouldn't know your feelings.
78. Good morning, it's a good day to call me 
Feeling confident after your morning coffee? Then this is the one for you. Hold your head high, type away and impress her with your confidence. 
79. I have everything if I have you, good morning honey 
Spoken like a true lover, your feelings are more than clear in this one. Make her yours forever and ever when you say this to her. 
80. Wish I could start the day with you 
How cozy would it be to wake up next to her, plant a peck on her cheek and then hug her from behind as she struggles to put her alarm on snooze in the morning? Stop dreaming of the perfect world and text her this instead. 
81. Thank you for being my lover, good morning 
Still can't find the perfect and sweet good morning text for her? Try this one. The success rate of this morning text is very high. 
82. Can I have you for breakfast? 
Playing naughty now, are we? This is sure to start a flurry of sexy texts back and forth. Things don't necessarily have to get too dirty, but it can be a fun way to start your day. 
83. Hit 'em with your best shot, have a lovely morning baby
Maybe she has a big project at work or a stressful commitment that was weighing on her mind all night. A good alternative to the plain ole "Good luck", she will be really happy to get your vote of confidence. 
84. Morning honey, I wonder how cute you look while sleeping 
I'm already going "Awww!" as I write this. Maybe someday, if you play your cards right with your good morning texts for her, you might even find out! 
85. The thought of seeing you tonight is what will get me through the day 
If you have a date night planned for that evening, show her how excited you are that you'll be seeing her later so she can start looking forward to your date too. 
86. You are my favorite distraction
Well yes, you're clearly very distracted by her if she is the only thing that pops up on your mind the moment you wake up. Tell her such sweet things to say and let her get a taste of your love!
87. My alarm goes off but all I want is to hear your voice when I wake up
Missing her a little too much? Wish she was in bed next to you today and every day? Then this morning message for her is just the one to use.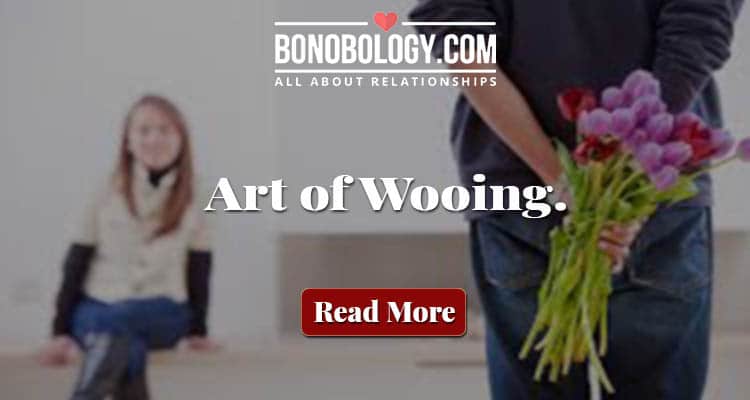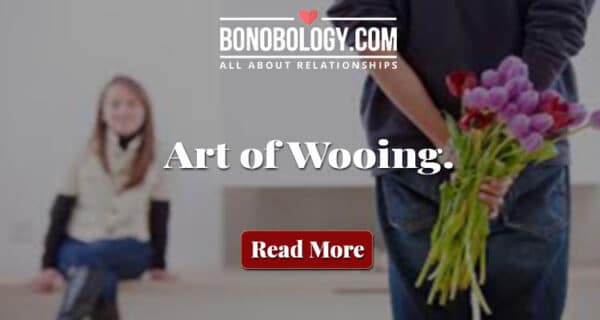 88. It's morning! Get out of bed, girl 
If you don't want your good morning message for her to be too romantic, it doesn't have to be. Why not go with this simple, straightforward text instead? 
89. I would say good morning, but you are brighter than the sun
What a beautiful note to start one's day to. Reading this in the morning will light up her face for sure. Add this to your list of cute, good morning texts for her right away! 
Related Reading: Love Takes It's Time To Develop
90. Wake up! I can't wait to see your adorable face 
Meeting her later on in the day? Then show her how ecstatic you are – send her a wake up text so she knows your date was the first thought in your mind. 
91. If I were there, I'd bring you breakfast in bed 
Sound the buzzer, because it looks like you've just made a slam dunk with this text! Seems like you're a champion of cute good morning texts for her! She won't be able to refuse the mutual attraction signs after reading this one.
92. Rise and shine, sleepyhead 
Sounds like something you would say to her if you were towering over her in bed as she shuffled about, refusing to wake up. Send her a sun emoji along with it for the full effect! 
93. Let's do something you like today! 
Boyfriend goals, am I right? Take her on an adventure or for a little pampering session. Send her this text beforehand so she can spend the rest of her day looking forward to seeing you. 
94. I need you more than my cup of coffee 
A big compliment if you're a true coffee lover, I guess her love is what gets your blood running in the morning. Who needs caffeine when you're going gaga over the most wonderful woman? 
95. Wear that smile all day, princess 
Trust us when we tell you that a woman's heart instantly melts when you call her a princess. Send her this text to wish her a perfect day and make her realize that maybe she has found true love in you!
96. Wake up and warm my heart today
She brings mirth, joy and warmth into your life which is what you look forward to every single day. Begin the morning on a wholesome and romantic note by texting this to your girlfriend. 
97. Morning pretty face, you mean the whole world to me 
Stand back, ladies and gentlemen – we've got a charmer on our hands! Sly compliment and major love confession all in one? This good morning text for her really takes the cake. Casual and sweet, it's a no.1! 
98. Good morning, my power woman 
What better way to greet your girlfriend than by sending her a motivating message, first thing in the morning? She's really going to appreciate how you've always got her back when she reads this on her phone. 
99. Open those eyes so I can get lost in them 
Turn up the flirting tempo and make her feel like the most special woman in your life. After all, she is, right?
100. You better have dreamed of me last night or no hugs for you!
No! Of course we are not actually threatening her, but a little fun banter never hurts. Don't overthink it, just type and send, and you'll see how happy she is in seconds. 
We hope you've found a good morning text for her that you love and hopefully one that she will love too! So what are you waiting for? Pick the one you want to try tomorrow and head to bed so you can catch her on the other side soon!
FAQs
1. Should I text a girl good morning every day?
If you two are in the talking stage and might start dating soon, sure! But don't bombard a woman with cute good morning messages for her if she's not interested in you. That will only annoy her and make her think you're creepy. Instead of love-bombing, read the situation well before you jump into her messages each morning! 

2. How often should I text my crush?
It depends on the level of intimacy you share. If you two text all day, then it might be okay to be consistent in texting and responding to them. But if not, then a couple of times a day is good enough to show them you are interested in talking to them for longer periods of time. 

3. What to text a girl to make her smile when she wakes up?
Our advice is that you keep it short because she's just woken up and you want her to read something she can remember, hopefully throughout the day. Go through the list above carefully, and you'll definitely find something that you'll love to send her in the morning.
These goodnight texts will make his night sweeter instantly!
Dating Game Flatlining? These 50 Worst Pick-Up Lines Could Be To Blame
Ask Our Expert
You must be Logged in to ask a question.