Gifts For Movie Lovers
We all have that one person in our life who has a pocket full of the perfect movie quotes for every situation. Who spends every moment dissecting the latest movie they saw. It is a daunting task to conjure up gift ideas for movie lovers especially since they already have an array of film collectibles and other movie-related things in their arsenal.

However, like the climax of any good action movie, here's a plot twist: While your Tarantino worshipping friend or partner or sibling might boast of owning the best movie collectibles, we have a list of ideas of the perfect gifts for film lovers. 
Not only will they be impressed with these gifts, but they may even include you in their list of fellow movie buffs, which we all know is a coveted space in the fraternity of movie lovers. 
32 Cool Gifts For Movie Buffs In Your Life
For most people, a movie is just another source of entertainment. But there are those amongst us who get emotionally attached to the story, the character, or the background score. One of my friends has crossed all thresholds of being a movie lover and is constantly living in a motion picture inside his head. Imagine my frenzy when his birthday is around the corner and I have to think of a gift for him. To save others like me from this pain, I have prepared a foolproof list of ideas that will impress them as much as the last movie of Woody Allen. Frankly, my dear, this is the best list of gift ideas for movie lovers. 
1. Godfather themed socks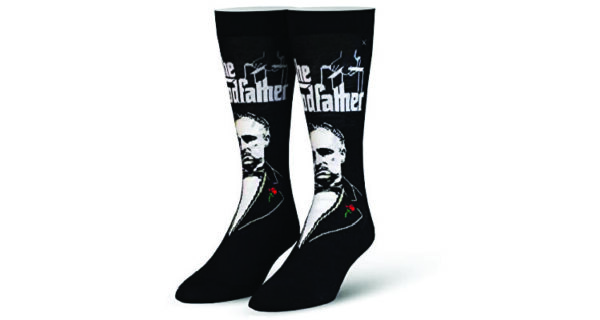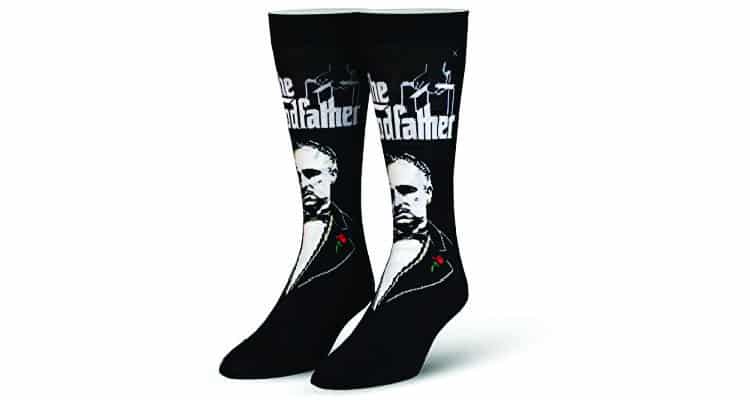 Rare are those who haven't been the victim to the irresistible charm of Don Corleone. These Godfather-themed socks from Old Sox Store are the perfect gift for movie buffs to enjoy an exclusive and cozy night screening of their favorite movie. 
Polyester, Spandex Blend, Cotton
Pull-On closure
Machine Wash
Officially licensed and authentic novelty sock merchandise
Related Reading: 40 Best Valentine's Day Gifts For Him | Gift Ideas For Boyfriend
Socks are a classic, all-time hit gift idea for movie lovers. It is not only a good gift for a friend but is also the perfect gift to give to your partner. You can have a movie-themed date night and present them with these adorable socks. But beware, there might be some tears of happiness so keep a box of tissues handy!
2. Cinemaps: An atlas of 35 great movies
This is the holy grail for any movie lover. Cinemaps by Andre Degraff will take movie fans into the realms of their favorite characters from King Kong, North by Northwest, Pulp Fiction, The Breakfast Club, and more, via beautiful drawings and intricate illustrations. This is one of the best gifts for movie lovers and will and will guarantee you top billing on their best friend list.

Beautiful, hand-painted maps 
9-by-12-inch format
Key details enlarged for closer inspection
Illuminating essays from film critic A. D. Jameson
Hardcover 
Also available on Kindle 
Since they are glued to their screens all day, this is a good alternative by which to send your friend or partner on an exciting adventure to their favorite place – the land of movies. You can travel through the jungles where King Kong roamed, or go on an exciting adventure to save the princess bride and lots more. You can even turn it into a fun activity for couples to enjoy together. 
3. Ultra mini portable projector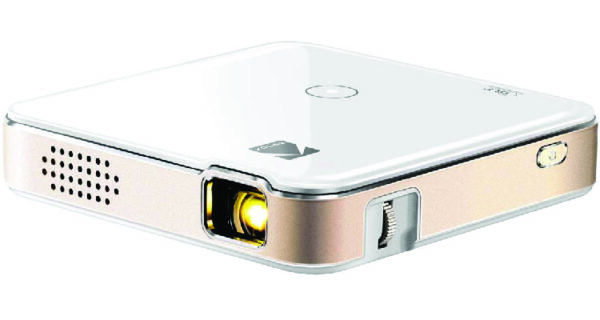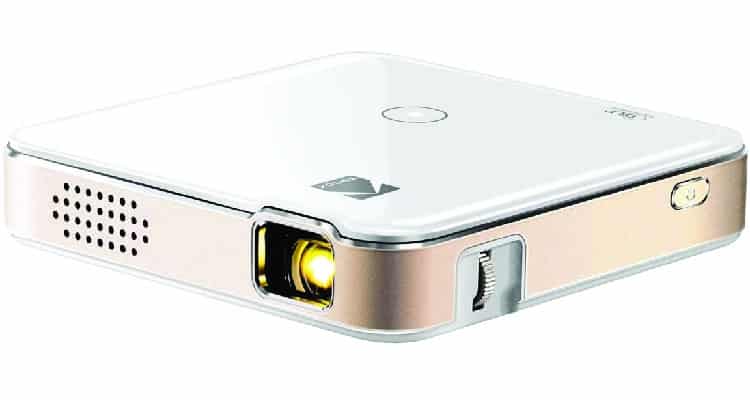 This is the moment when you call off the search for unique presents for movie lovers because this is it! The ultra mini portable projector by Kodak takes home the Golden Globe for being the best gift idea for movie buffs. 
Produces bright, vivid video and imaging up to 150"
Comes w/ HDMI and micro USB cables for hookup
The device boasts 60 ANSI lumen brightness LED lamp
Includes built-in speaker and sleek illuminated onboard controls 
Designed for easy portability
You can connect this tiny projector to a smartphone or tablet and transform any wall into an at-home theatre, making it ideal for your loved one's next holiday movie night.

4. Cinephile: A card game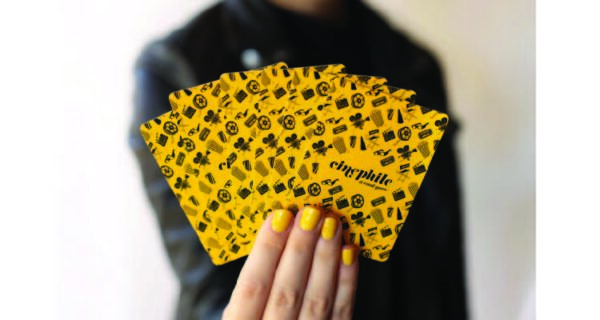 Here's the thing about a cinephile – everything in their life would be better if it came in the form of a movie or was movie-themed. So, to satisfy the soul of your cinephile friend here's a game other than charades that they will enjoy playing which also happens to be one of the best gift ideas for movie lovers.  Cinephile by Cory Everett is a game pack, which includes cleverly illustrated cards, is partially movie trivia, but it can be played in a variety of ways to satisfy any cinephile at your party.
A well-crafted, sleek, pop culture-y design
Multiple ways to play based on difficulty level
Perfect for family gatherings, parties and sleepovers
Hand-drawn portraits
The next time your friend hosts a party and they pull out this winner of a game, they will thank their lucky stars to have a friend like you in their life.
5. The Wes Anderson Collection: The Grand Budapest Hotel Coffee Table Book
With interviews with Wes Anderson and critic Matt Zoller Seitz, this coffee table book takes you behind the scenes of the Oscar-winning Grand Budapest Hotel. But it's also the cover art that we adore.
Learn all about the film's conception
Hear personal anecdotes from the set
Explore the wide variety of sources that inspired the screenplay and imagery
Available in hardcover 
Artful, meticulous design and playful, original illustrations 
Related Reading: 40 Best Homemade DIY Gift Ideas For Girlfriend
In my opinion, this is a gem amongst gift ideas for movie lovers, especially if they are a fan of aesthetic sets and witty plotlines. Anyone who loves the brilliance of Wes Anderson's vision will instantly fall in love with this book as well.  
6. Redbox movie night care package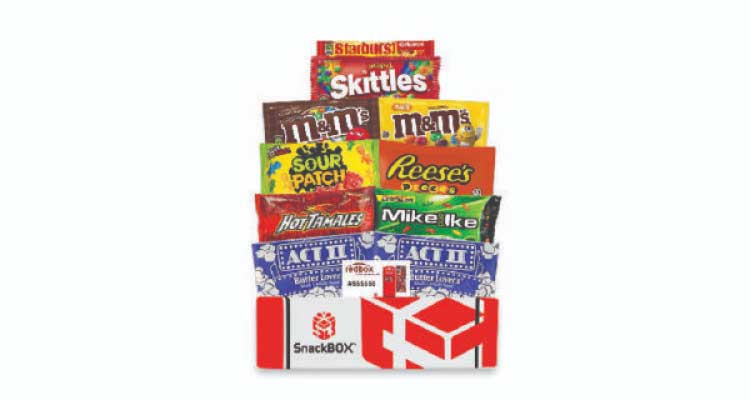 What is the one thing that a movie buff needs apart from the latest list of Oscar-nominated movies? A box of snacks to keep him company! This Redbox movie night care package is one of the best movie lover gift baskets around because it contains all the classic snacks we enjoyed as kids. 
Perfect for date night
Guaranteed freshness
Fast Amazon shipping
Guaranteed to have expiration dates at least 50 days out 
Perfect for college students, housewarmings and birthdays 
Anyone receiving this perfect gift for movie lovers will be thrilled as they devour the delicious snacks while binge-watching the entire Harry Potter series, or spend a romantic date night, cuddling up a Nora Efron movie. 
7. 20ft Indoor and Outdoor Inflatable Blow up Mega Movie Screen
Give them their own drive-in movie theater as a present (minus the driving). This 20-foot blow-up screen from VIVOHOME will look great in any cinephile's backyard.
Durable material 
Features a seam-free, theater-quality viewing area and quick blower
Long-lasting, weather-resistant material allows long time indoor or outdoor use
Quiet fan pump included can blow up this movie screen in a few minutes 
Easy to store
Isn't this one of the best gifts for movie lovers? Imagine their excitement when they realize that this gift will finally enable them to host a plethora of movie nights and exclusive screening parties. Ah, they will be in heaven! 
8. I speak fluent movie quotes coffee mug 
This one is for those fans who not only take pride in calling themselves cinephiles but also prove it by memorizing dialogues and quotes from their favorite movies. This classy and sturdy coffee mug from Missing Digit Woodshop qualifies as one of the best gits for film lovers and coffee lovers. 
Premium quality 
Best insulation 
Available in multiple colors 
Can be engraved 
Stainless steel 
The smell of freshly brewed coffee and the sight of Heath Ledger singing Frank Sinatra is a true heaven for any movie lover. Don't have second thoughts about this gift. Ideal to surprise your best friend or partner, and you don't even have to wait for a special occasion to gift them this. 
9. Eat What You Watch: A Cookbook for Movie Lovers
Have you ever wondered what's in the meatballs and jail gravy pasta from Goodfellas? Or what do you think the courtesan au Chocolat from The Grand Budapest Hotel tastes like in real life? In this book, Andrew Rea, a filmmaker, and home chef recreate 40 legendary dishes from TV shows and movies with as-authentic-as-possible recipes in this cookbook.
Available in hardcover
Multiple, easy to follow recipes
An authentic recreation of famous movie dishes 
Written by an expert 
The only thing better than watching Ratatouille on a cozy Sunday afternoon is watching it while eating the mouth-watering meals the tiny chef whips up. This book is a unique gift for movie buffs who are also gastronomes. 
10. Hallmark Christmas movies sweatshirt
Okay, so maybe Hallmark Christmas movies aren't going to be taught in film school anytime soon, but they still deserve to be mentioned. In addition, there's a sweatshirt dedicated to the cause. For the friend who has made Hallmark movies their religion, this sweatshirt from CTMY will give them the only Christmas makeover they need to be comfy and chic – filmy style. 
100% Cotton
Soft, comfortable, breathable and skin-friendly
Comes with long sleeves 
Loose and cozy 
Crew neck pullover 
Searching for gifts for hallmark movie lovers is never easy. But this cute pullover takes home the trophy and will win their heart. Be warned though, they just might start living in this outfit. 
11. What to watch streaming decider dice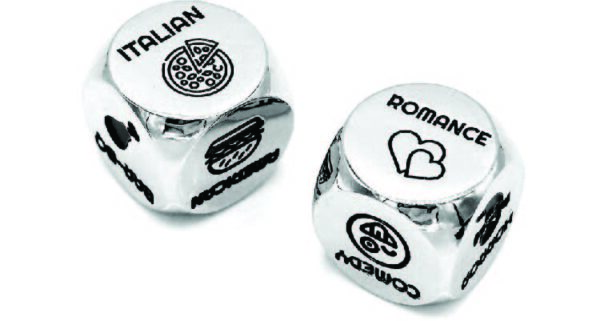 Cinephile or not, no one has been able to master the art of deciding what they want to watch. And for those living in this perpetual confusion, we have the perfect present for movie lovers to take away their stress so that they can get back to their world of ensemble casts and cliches. This pair of dice from Lucky Lab helps you pick out the genre you should watch and also tells you the cuisine you should have. Dinner and movie recommendations from a dice? Whoa, we are living in the future!

There are 36 possible combinations available to help decide the perfect dinner-and-a-movie night for a couple
Made of solid metal
Comes in a gift box ready to be gifted or to be used for storage
Velvet storage bag also included 
Easy to use 
Related Reading: 21 Gifts For Your Girlfriend's Parents & In-laws | Under Budget Gift Ideas
Roll the dice and let the romance between you and your partner unfold. This is the perfect date night gift for your spouse as well because you can finally have a conversation rather than a heated debate on what to watch and what to eat. Now, the dice rules!
12. Retro popcorn containers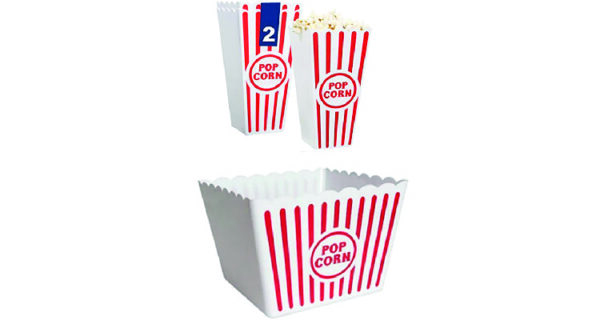 The origin story of any cinephile begins on a mysterious Saturday evening when they stepped into a movie theater for the first time in their life – the excitement of watching Leonardo DiCaprio on screen enhanced by the irresistible fragrance of freshly popped popcorn. The nostalgia of this moment hits high for any cinephile. Thus, we present to you, one of the best gift ideas for movie lovers – these retro popcorn containers from Greenbrier.
Contains 3 pieces 
Dishwasher safe 
Food safe 
Perfect for parties 
Classic design for a realistic experience
Movie evenings and popcorn are as synonymous as summers and ice cream. So get this customizable container and a bag of kernels for that friend of yours who always invites you over for binge-watching sessions.
13. Movie Tarot: A Hero's Journey in 78 Card
There's no way to tell what your loved one's future holds (fingers crossed for a happily ever after! ), just like the ending of that new Netflix movie. However, this pop-culture-inspired take on the standard tarot deck, which swaps the sun with Julie Andrews from The Sound of Music, the fool with Tom Hanks from Forrest Gump, and the lovers with Jake Gyllenhaal and Heath Ledger from Brokeback Mountain, might provide some hints.
Fully functional deck containing 78 cards 
Contains a booklet to guide
Creative illustrations 
Perfect for parties 
Spice up your cinephile friend's life by giving them this perfect present for movie lovers. This will allow them to finally live a movie of their own, even if for a few hours.
14. Gone with the Gin: Cocktails with a Hollywood Twist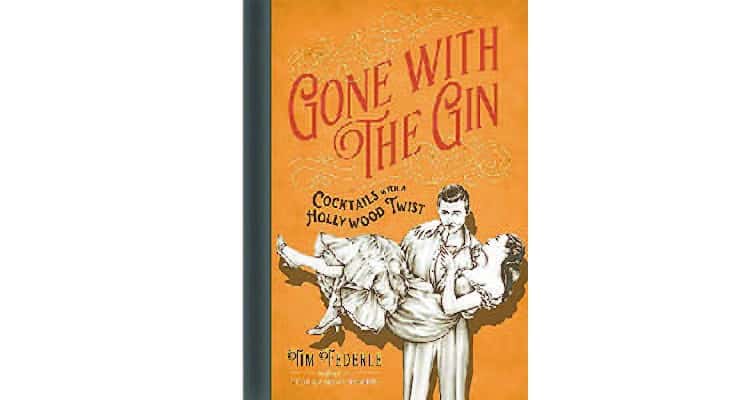 I have changed my mind. This is the perfect gift idea for movie buffs. A book of cocktails to keep them company as they enjoy a night of watching 007 drink martinis and catch bad guys. This book by Federle might have you believing in Punch-Drunk Love. 
Fight Club Soda
A Sidecar named Desire
Ti-tonic
The Big Le-Brewski
Bloody Mary Poppins
Spend a night making these creative cocktails with your partner. It will be a fun activity to indulge in especially for newly married couples who can learn so much about each other just by making cocktails together. 
15. Classic movie posters 1000 piece puzzle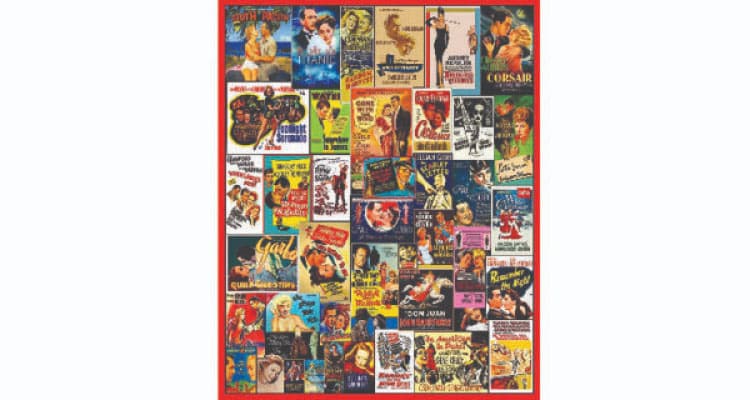 Here's a gift idea that'll almost certainly be a hit with any movie buff: This cinematic puzzle has film posters from a range of blockbusters and classics, like Casablanca, South Pacific, The Seven Year Itch, and Dr. Jekyll and Mr. Hyde. At only 1000 pieces, your friends can finish it while watching their favorite Christmas movies.
High quality design using retro movies to invoke nostalgia
Fun and relaxing game 
Contains popular titles 
For children and adults 
Related Reading: 12 Trendy Wedding Gifts Your Groom To Be Will Love
This 1000 piece puzzle is one of the most creative gift ideas for movie lovers. You can test their knowledge by putting together a fun quiz to see how big a fan they truly are. 
16. Letters from Hollywood: Inside the Private World of Classic American Moviemaking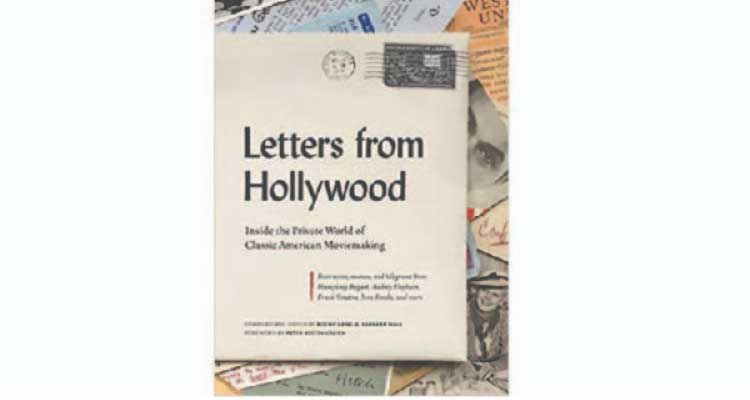 Think of it as a literary version of a studio tour: This fascinating collection, which includes 135 letters, memoranda, and telegrams from celebrities such as Greta Garbo, Alfred Hitchcock, Katherine Hepburn, Marlon Brando, Tom Hanks, and Jane Fonda, provides a behind-the-scenes look at filmmaking and the history of Hollywood.
Culled from libraries, archives, and personal collections 
Contains letters written by stars like Audrey Hepburn 
Annotated by author 
Provides backstories and context 
135 letters, memos, and telegrams organized chronologically
17. The Art Of Mondo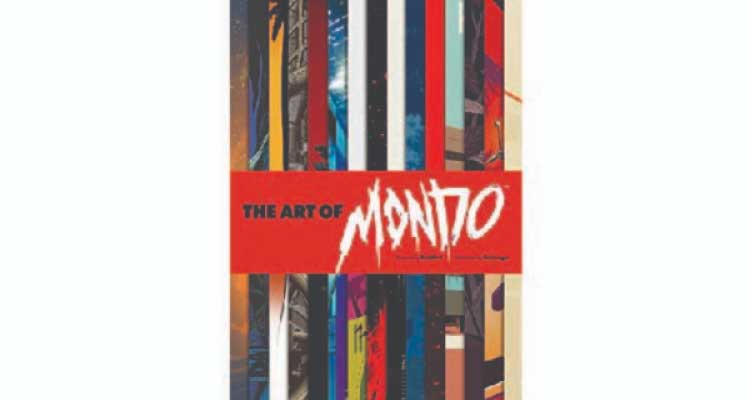 The art of Mondo, a gallery situated in Austin, Texas, has become a pop-cultural hit thanks to its stunning, modern adaptations of movie posters from films such as Jaws, Ferris Bueller's Day Off, and Dirty Harry. Many of their poster designs, as well as stories from behind the scenes of the company's history, are compiled in this coffee table book.
Highly sought-after art
Showcases the incredible ingenuity of the studio's diverse stable of artists
The ultimate book for cult art fans everywhere
Available in hardcover 
One of the most ingenious gift ideas for movie lovers, the Art Of Mondo will win their hearts and become the pride of their bookshelf. It can also help couples to enjoy movies together and make a list for future dates.
18. The Godfather notebook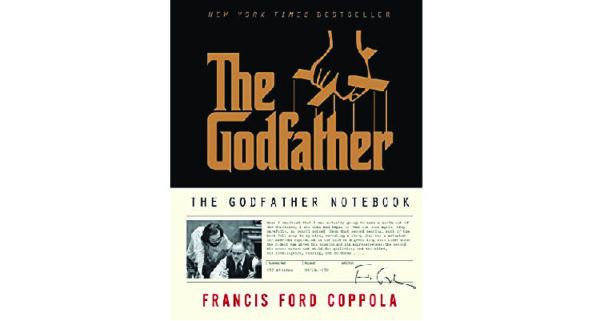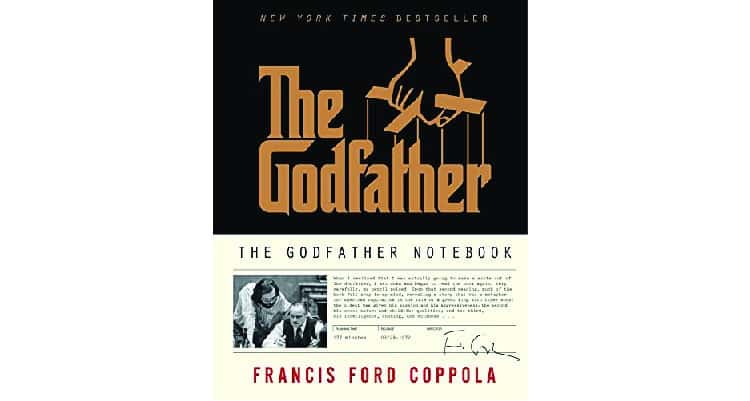 This printed facsimile of the notebook that The Godfather director Francis Ford Coppola used to produce the legendary film is a must-have for cinema aficionados who still name the days of the week, "Monday, Tuesday, Thursday, Wednesday!" After all, the best gift for film lovers is the one that lets them take a peek behind the curtains of their favorite movies.
The never-before-published edition of Francis Ford Coppola's notes and annotations
Reveals the intense creative process that went into making the seminal film
Complete with an introduction by Francis Ford Coppola
Includes exclusive photographs from on and off the set
A unique, beautiful, and faithful reproduction of Coppola's original notebook
This will definitely be an offer(ing) no recipient can refuse!
19. 100 All-Time Favorite Movies of the 20th Century
This lavishly produced tome provides synopses, technical and prize information, cast listings, trivia, and more, for 100 of the best films of all time, much like a luxurious, art-filled dictionary for cinema buffs.
Illustrated 
Available in hardcover 
Take a journey through the makers and shapers of celluloid history
Arranged chronologically and in an extra-handy format
This is a priceless gift for movie buffs as it transports them to an era of elite cinematic experience. From the Clockwork Orange to Modern Times, the receiver of this gift is in for a thrilling ride and frankly our envy too. 
20. Stance Pixar box set socks
Put an end to your search for adorable gifts for movie lovers because this is it. These socks include characters from some of Pixar's most beloved films, including Toy Story, Monsters Inc., and Finding Nemo, which will keep your animation enthusiast extra warm and cozy.
Machine Wash
4 Pair Box Set
A classic sock height that hits the mid-point of your lower leg
Targeted cushioning for added comfort where you need it most
Gift these to your partner and watch their eyes light up like the silver screen. If they've religiously watched (and still watch!) every Pixar movie ever made (as one should), this gift will be highly appreciated and might result in you receiving a gift too (wink wink).
21. Director Chair, Classic Height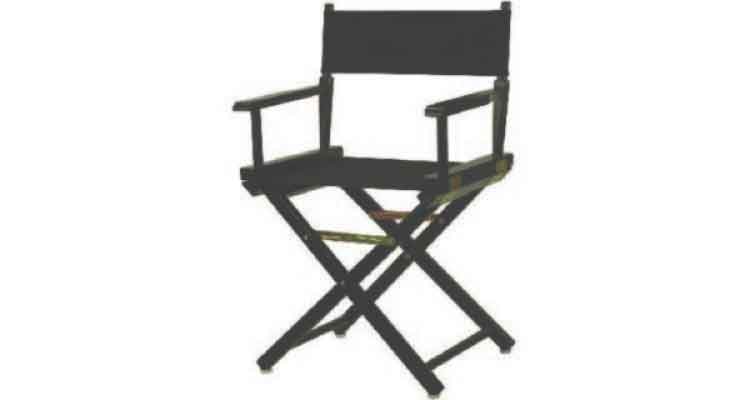 Is your cinephile also a budding director? With a director's chair, they'll feel legit. And if kids use it in their room, it will undoubtedly stimulate their imagination.
Classic style fits into permanent or temporary seating arrangements
Foldable design for effortless transport and storage
Built-in armrests provide comfort and support
Made with 100% solid wood for increased durability and longevity. Simply install the canvas and enjoy
Dimensions: 24.5″W x 17.25″D x 37.75″H. Seat height: 18″. Back cover size: 22.5″W x 6″D. Seat cover size: 21″W x 16″D
Related Reading: 21 Gift Ideas For Basketball Players [Boyfriend Loves Basketball]
It may or may not be the beginning of an illustrious career in filmmaking, but it will definitely be the greatest present for movie lovers; sure to add to their collection of movie-themed home decor.
22. Harry Potter cookie cutters 
Now we know that cookies aren't the first choice of snack for Lord Voldermort, but these cute cookie cutters would probably melt his heart or delight his tastebuds at the very least. Quite a unique gift idea for movie lovers who also enjoy baking treats for their movie marathons.
Assorted shapes 
High quality and durable
Child safe 
Easy to clean 
These on-theme cookie cutters feature Hedwig, a Deathly Hallows emblem, the Hogwarts Express, a broomstick, the Sorting Hat, a snitch, spectacles, and a lightning bolt, and will appeal to Harry Potter enthusiasts of all ages.
23. Clueless graphic t-shirt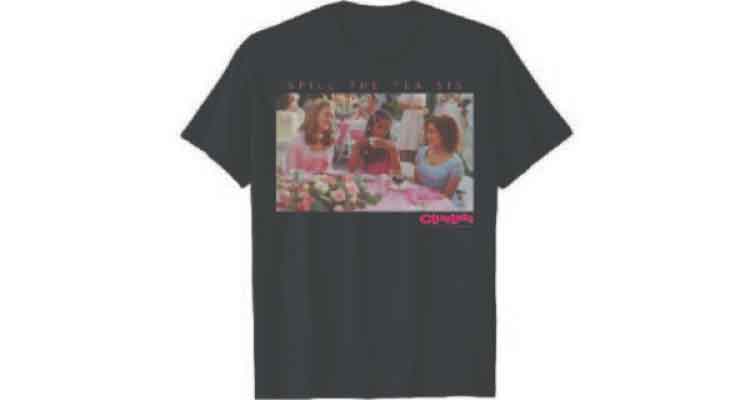 Would Cher Horowitz approve of a graphic t-shirt? As if! But we do! This is a comfortable and fashionable gift idea for movie buffs. Sold by Clueless, it invokes a sense of nostalgia while making you feel like the coolest person ever.

Machine washable
Officially licensed Clueless apparel
Available in multiple colors 
100% cotton 
This one is a no-brainer especially if your friend or partner loves Clueless (and the boyish charm of Paul Rudd) they are bound to love this t-shirt too. 
24. Wireless headphone system
Watching a movie is a very personal experience. That's why we've listed for you one of the best presents for movie lovers which will ensure that they are not disturbed by their kids or roommates as they watch The Lord Of The Rings for the 100th time. This wireless headphone system from Sennheiser will guarantee them an enhanced experience. 
Compact, ergonomic over-ear headphones
Bass boost and surround sound listening modes
Digital wireless technology ensures that signal transmission remains clear and accurate
Easy to set up and enjoy
MAIN controls located on headphones
If you are tired of listening to the background scores of Hans Zimmer, then this is the gift you should choose so that you can enjoy some quiet time too. (Though, who gets tired of Hans Zimmer, seriously?) 
25. Popcorn seasoning variety pack 
The projector is set, the screen is rolled down and the popcorn is popped. All that's missing is the tastiest of tasty gifts for movie buffs – a variety pack of popcorn seasoning. This pack from Flavor Mate has an array of seasonings to help you whip up the popcorn of your choice. 
Five fun flavors 
High quality 
Kosher 
Easy to use 
Related Reading: 21 Wedding Gift Ideas For Couple Already Living Together | 2022
Movie nights just became better. Not only will your friend be able to enjoy a beautiful movie, but they will also have assorted popcorn to go with the flavor of the night.
26. 85 Years of the Oscar
Robert Osbourne, the host of Turner Classic Movies, passed away in March 2017, yet his legacy as the ultimate movie connoisseur carries on. So does this book, which he published in 2013, chronicling the Oscars' history from the very beginning. It only covers the first 85 years of Oscar's life, but given that he is now 97, that is the majority of his life.
Illustrated 
Evocative 
Provides a complete listing of all the nominees and winners in every category
Features more than 750 rare photographs
Unrivaled in accuracy 
This is one of the very best gift ideas for movie lovers who eagerly await the Oscars every year. 
27. Star Wars whiskey decanter set 
There is nothing like an evening of rewatching Star Wars, absorbing the wisdom of Yoda, and sipping whiskey from a Star Wars-themed whiskey decanter. This one from Vaduz is the epitome of classy with a hint of nerdy and is an ideal Star Wars lover gift. 
High quality 
Unique design 
Equipped with reusable whiskey stones 
Thick glass and durable 
The next time he wants a boys' night, you know what he will be showing off! 
28. Ticket shadow box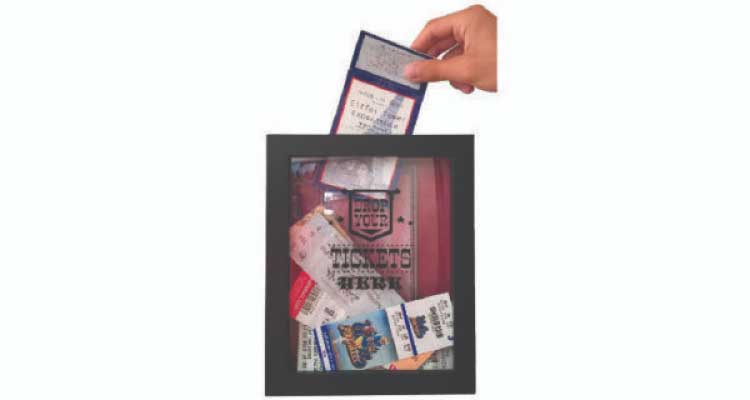 There's nothing quite like seeing a blockbuster for the first time in a cinema. With this unique gift idea for movie lovers, you can give the movie buff in your life a memento of their favorite excursions to the movies.
Easy to use 
Ready to hang 
Durable 
The frame size is 10″ x 8″
Comes with a pre-installed hook
It's not only a good present for movie lovers, but can also be a creative way to store the tickets from all your movie dates. You can write a special message behind them and tell your children tales of your cinematic adventures. 
29. Pulp Fiction retro poster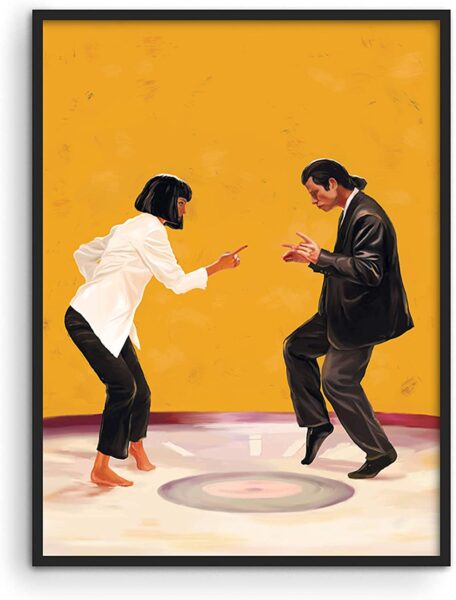 The most iconic scene from the most iconic movie of all time, this poster is for the movie buff who can't get enough of Mia Wallace's charm. The HAUS and HEUS store perfectly captures the brief yet romantic moment which has been recreated by couples for almost 2 decades. 
High quality 
Comes properly packaged 
Perfect for any wall 
Iconic pop culture poster 
Easy to hang 
For any true Tarantino fan, this will be one of the finest gift ideas for movie lovers and will become the pride of their home or dorm room. 
30. Industrial Tripod Floor Table Lamp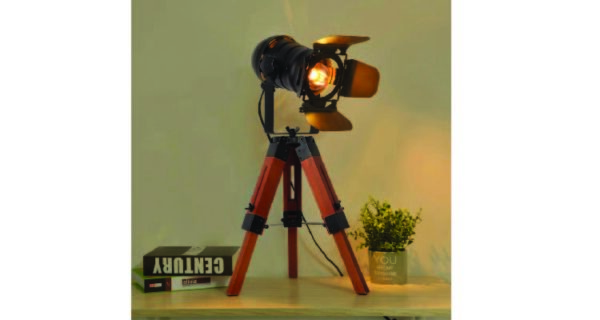 With this compact tripod table lamp, you can bring alive the "lights, camera and action" feel into someone's house. This floor lamp table from the DEC LUCE DECOLOUSE Lightening store has hints of retro with a modern twist and makes for the best gift idea for movie lovers. 
Adjustable 
Superior quality wood 
LED with inline cord ON/Off switch design
Foldable
Related Reading: 15 Cool, Popular and Best Gift Ideas for Women
Not only is it a classy gift, but it will also make them feel like movie stars in their own home. 
31. Yoenyy Movie Theater Cinema
Every movie lover needs some comfy movie-themed pillows for their home. A bucket of popcorn, dim lights, a great movie, and these comfortable pillows from YOYENY to snuggle into – what more do you need for a night in with the celluloid stars? 
Set of 4 
Superior quality polyester
Comes with zipper 
Easy to wash 
Comfy pillows are the perfect gift for movie buffs because you are helping them showcase their love for cinema while also ensuring that they are comfy the next time they decide to binge-watch the entire Fast & Furious series.
32. Chefman 4L Portable Mini Fridge
Now you can't let your pal get hungry during their Star Wars marathon, can you? This mini-fridge not only cools but can also heat everything you keep within at the flip of a switch. It has enough space to hold six 12 oz cans.
Perfect portability 
Compact size 
Eco-friendly 
Safe to use
Comes with a 1-year warranty
If you have a cinephile in your house who becomes a glassy-eyed cucumber every time they decide to watch a movie, then this is the perfect gift for them.
Gift ideas for movie lovers should be as great as the movies they love and we've really done our research to make sure this list covers the best of the best. We hope that the critic in your friend is satisfied with their present and you receive not only a good review, but a nomination for the Best Friend Award. 
FAQs
1. What should I get my movie buff for Christmas?
Get them a mug of a quote from their favorite Christmas movie so that they can snuggle under their blankets and enjoy a hot cup of cocoa along with their Christmas special.
2. What to get someone who is into filming?
A book on the basics of filmmaking or a subscription to a course that teaches cinematography will be the perfect choice of gift for them.

11 Last-Minute Hostess Gifts Ideas | Inexpensive Hostess Thank You Gifts | 2022
20 Bridesmaid Proposal Box Ideas – Ultimate List Of Things To Include