Wedding gifts are a great way to shower the new bride and groom with presents for their new life together. Gifting a newly married couple is a wonderful way for friends and family to show support towards their loved ones and welcome the bride or the groom into their lives – and what better way to do this than to gift them great things to start their new life together, and fit into it with ease?
These days however, most couples already begin to live together prior to their wedding – they move in with each other in order to spend more time with the other person and see how well they fit into each other's lives, not just on a date, but also domestically.
Related Reading: 12 Thoughtful First-Night Wedding Gifts For Your Husband
In order to live together, couples end up buying a whole of lot things to make their daily lives easier – these include kitchen appliances, household items and even things to spruce up their home décor. In such a case, it becomes slightly troublesome for relatives and friends to come up with wedding gift ideas for couples who are already living together – this is exactly where this carefully curated list of items steps in!
We have put together a list of wedding gift ideas that are absolutely ideal for a newly married couple, and guaranteed to make them happy because they won't already have these items. These items can be used around the house, and even if they already possess something similar, these items are bound to add a little pizzaz into the newly married couple's lives.
So skim through and pick an idea from the list below to gift to your favourite newly married couple, who has already been living together for a while, but still might not have many of these items that can make their married life together, truly blissful.
1. Mrs & Mr Aprons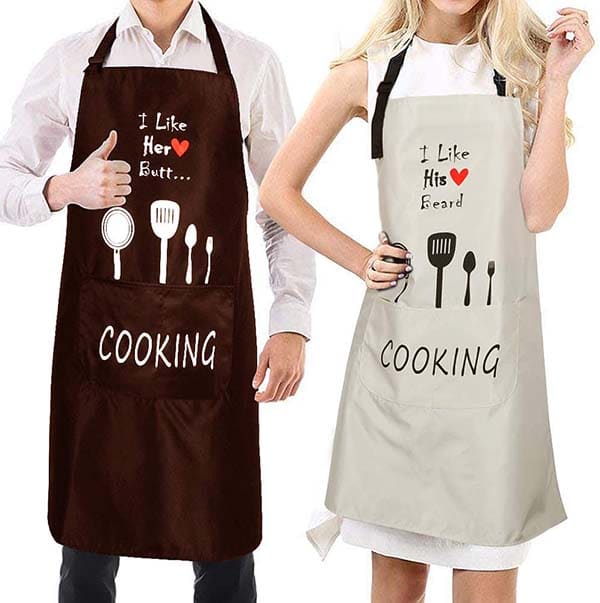 Couples that cook together, stay together! It's true what they say, the best way to get into someone's good books, is through their tummy! With all the food cliches in the world being true, one of the best presents you can get the new couple is a pair of matching Mr and Mrs aprons!
This is not just a great gift to use around in the kitchen while cooking together, but can also give the newly married couple an impetus to turn cooking into a romantic activity that they can undertake together, sometimes just so they have an excuse to wear the apron.
2. Bath And Body Gift Set
In the mood to pamper the new bride? Get her this luxurious bath and body gift set – and the groom won't even seem to mind! This lovely and beautifully crafted bath and body gift set comprises a wonderful spa set, hand and face cream, shower gel, bubble bath and body lotion and is perfect for a well budgeted gift for the new bride.
This will make her feel pampered and she can use it whenever she wants – because of course who can run out of reasons to use wonderful body care products? These items contain natural ingredients and essential oils and are a perfect way to unwind after a long day.
3. Board Games For Game Night
Every newly married couple often sees a huge rise in the number of lunches and dinners they need to keep with friends and family – when most people come to visit, they want to meet at the couple's home to see where they live and how they've done their new place up. For such occasions, sometimes its best to break the ice and bring out some board games to make the night joyous, fun, and in many cases, less awkward!
Related Reading: 21 Best Romantic Gifts For Couples | [Cute and Cozy At The Same Time] | 2020
Taboo is a wonderful gifting item that people of all ages can play – it's a great game to have lying in the back of your shelf to whip out and turn any lunch or dinner into a great way to spend time with friends and get to know them better!
4. Airbnb Gift Card
This is the perfect gift for the couple that loves to travel and explore weekend getaways all the time! Don't know what to get your favourite couple? Just get them an Airbnb gift card! This gift card will be delivered through their email for absolutely any amount that you want to contribute towards the newlyweds' travel expeditions. It's a great way for them to spend some time with each other, go on a quick holiday and explore the outdoors.
With a gamut of options on Airbnb, they can redeem the card anywhere in the world – club it with a pre-existing holiday or even just use the card as an excuse to get out of the city and their schedules for a weekend away from everything. This is a great gift for someone who loves traveling.
5. Adventure Book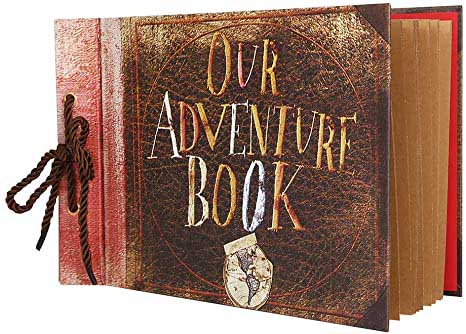 What's a great way to help a newlywed couple document their lives together, especially in the first couple of years they spend together? Get them to journal out all of their special moments in this amazing adventure book. This themed adventure book makes for a beautiful keepsake with a unique leather cover. It has wonderful postcards and thick pages for the couple to stick their photographs from their various trips and travels together.
It can be used as a scrapbook, a wedding album or even as a guest book and makes a wonderful gift to give someone that will enable them to go down memory lane every once in a while.
6. Cheese Board And Knife Set
Let serving cheese never be the same! Gift the newlyweds this wonderful cheese board and knife set to prep them for dinners and evenings of appetisers to come. This large cheese and charcuterie board is made of organic moso bamboo wood, perfect for any occasion, especially the holidays. It comes equipped with a complete cutlery set made of high quality stainless-steel which are easy to grip and easier to clean.
The board can be used to serve meats and crackers and add a wonderful touch to hosting any party at home. What's best, when the couple aren't entertaining, they can simply enjoy this board themselves by cracking open a bottle of wine and curling up in front of the television.
7. Stemless Wine Glasses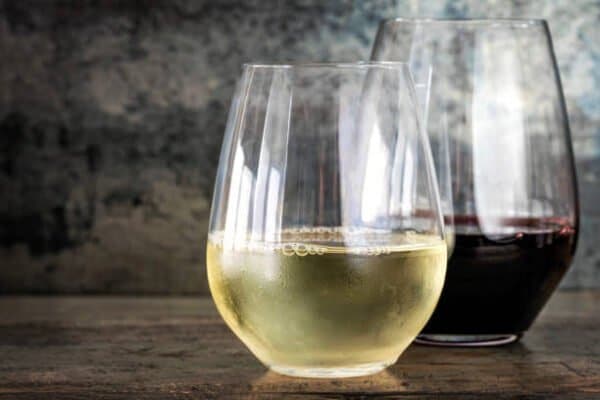 The glasses have a capacity of about 15 ounces and can be used not just for wine, but also for tea or coffee (preferably cold!). These glasses can be easily cleaned by hand and also add a bit of zing if kept on an open or see through shelf.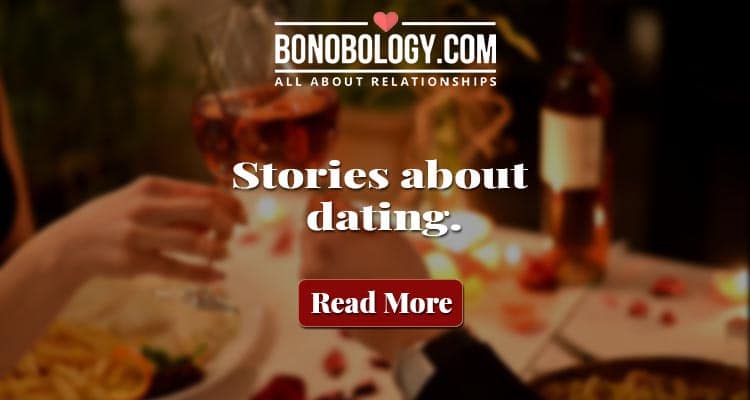 8. Mr And Mrs Coffee Mugs
Built with a stylish packaging, this is a great gift to send someone who has just got married and are starting a new home life together! This gift box comprises coffee mugs that have "MR" and "MRS" written on them and come equipped with elegant lids and stirrers. The colours give the mugs a very marbly feel.
The box also contains a pair of matching Mr and Mrs socks and a gift card on which you can put down your blessings! Looking for a present for the new lovers, or soon to be married couple, this is something they will cherish for years to come.
9. Luxury Towel Set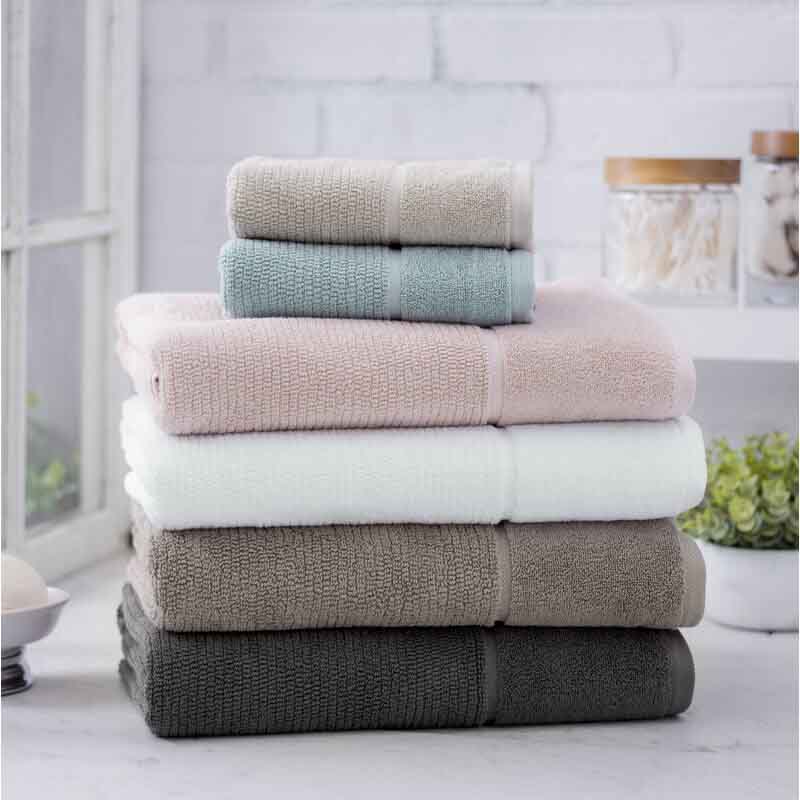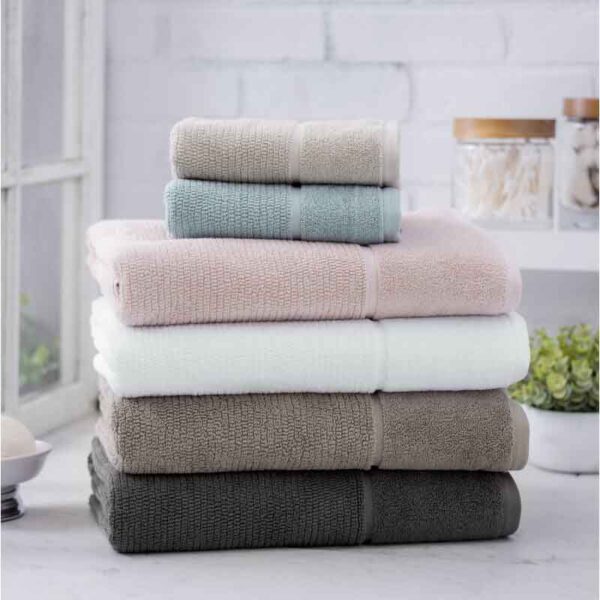 One gift that any couple can do with – even in larger numbers, is a set of excellent towels. Towels never run out of style, and neither do the people gifting them. Gift the newlyweds this set of luxury towels that is sure to make their bathing experience unforgettable. These towels are so plush and soft and come in a wonderful rich plum colour.
This 3-piece set is made of high fibre cotton and makes a beautiful update to any bathroom. It can be used easily in a washing machine and will definitely not fade off the colour!
10. Elegant Mirror
Mirror mirror on the wall – who's the luckiest of them all? That's right – gift the newlyweds this wonderful ornately elegant mirror that they can put up either in their bathroom or use as a piece in their house. This gray oval mirror is extremely distinct and has a rustic finish that can light up any corner of the house as a showstopper. It is simple yet sophisticated, and even hung on an entryway, provides a wonderful charm to the entire home. 
The mirror can be styled along with a shelf or a bookcase – either way you're bound to stop and check yourself out in it at least once a day!
11. Bedside Night Lamp
Looking to light up the couple's life? What better way to do that than to gift them this amazing night lamp? This lamp can be used as a bedside lamp or even as a desk lamp for a study – whether you're working late nights or just in the habit of reading, it's sure to add a little dim lighting to the room.
Related Reading: 21 Gifts For Sister-In-Law | What To Get Your Sister In Law for Christmas | 2020
The lamp is a perfect addition to a bedroom, living space or even a study and gives out a perfect dim glow. It has a 5-foot cord, thus allowing flexibility to plug into a power outlet anywhere. This lamp is sure to make the couple remind them of you each time they turn it on.     
12. Succulents And Plants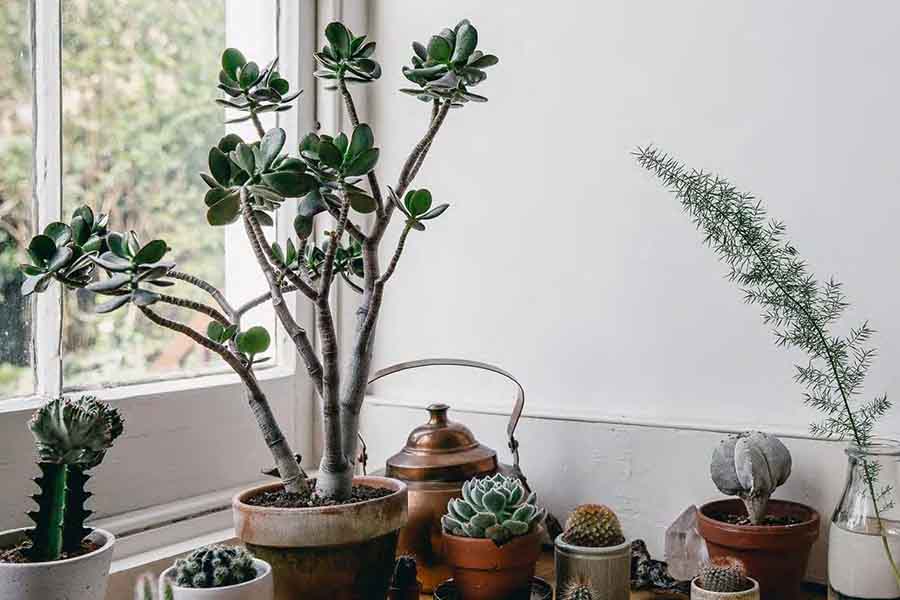 Can one ever have enough greens in their life? Definitely not. Are you looking to gift the newlywed couple something they can cherish together? A gift that can make their home look green and special? Why not gift them a pot of succulents? Wondering who's going to take care of the plant? Worry not – these artificial ferns are the answer to all of this. This pot gives a decorative and realistic earthy tone to the look and feel of any room.
They can be mixed and matched with other plants to give a more cohesive look to the area or room they are placed in. The perfect answer to modern gardening problems, faux foliage is fast becoming a popular gift – and what better than to give it to someone who is starting a new life together!
13. Nightstand With Pullout Shelf
Are you looking to gift the newlyweds a small piece of furniture without giving them the hassle of knowing whether the furniture will match their interior décor? This nightstand pullout shelf made of elegant wooden material is a mix of functionality and tradition. It adds value to any bedroom while being trendy and stylish. Made with a sturdy and durable wood frame, the shelf has a classic rectangular silhouette and its muted grainy woody finish gives it a very rich look and feel.
The design gives the user enough space for adding books, a night lamp, and any other items that one may want to keep close to themselves and just reach over for while lounging in bed.
14. Microfibre Sheets For A Comfortable Sleeping Experience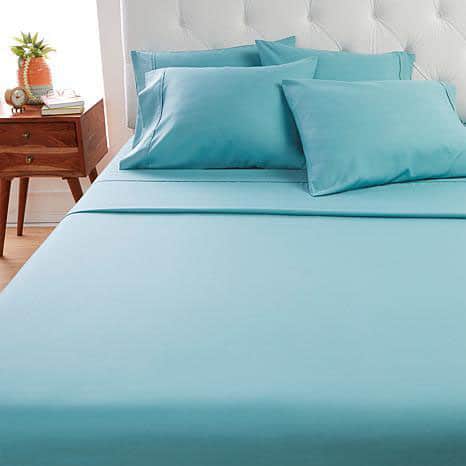 Available in various sizes to fit a bedframe, these microfibre sheets are the answer to getting a comfortable night in. These sheets are made from the softest of materials and make the mattress extremely soft – so much so the couple won't want to get out of bed at all! They can be easily fitted onto a mattress and have a thread count of about 170.
Certified with high quality on use and durability, these are sheets you can gift to the newlywed couple in an array of colours – and who can have enough of bedsheets? Gift these bedroom essentials to the newlyweds and they will not be disappointed!
15. Deluxe Cheese Making Kit
Want to gift the new couple a wonderful experience together? Help them enjoy a weekend indoors with this wonderful deluxe cheese making kit. This kit enables the user to make their own natural cheese with flavours and textures that aren't even available in a market. This kit can be used to make about 20 pounds of cheese including farmhouse cheddar, gouda, colby, Monterey jack, cottage, feta, ricotta and parmesan cheeses.
Related Reading: 21 Amazing Gift Ideas For Harry Potter Fans [ List For All Age Group]
It includes anything one may require to make soft cheeses and makes for an amazingly fun gift that of course gives out delicious results. If you're feeling generous, club this kit with a nice bottle of wine and let the newlyweds enjoy their day in having a good time with each other.
16. Craft Beer Kit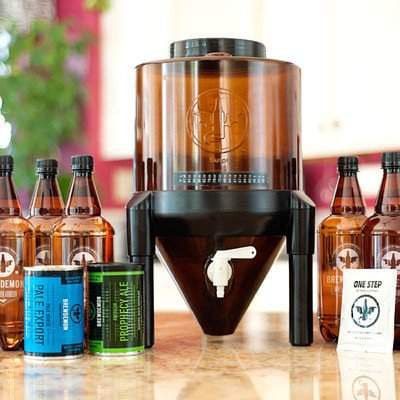 Is your favourite couple a fan of beers? Then this is the perfect gift for you. Mr. Beer's Long Play Session IPA Homebrewing Starter Kit enables the user to experiment with brewing methods and have a great time making some good old craft beer at home. This box will let the couple make up to 2 gallons of beer and is a wonderful way to let them enjoy a weekend indoors.
The kit includes yeast, carbonation drops, sanitizing cleanser, a keg and hopped malt extracts – all the essentials required for creating the perfect beer blend.
17. Luxury Ottoman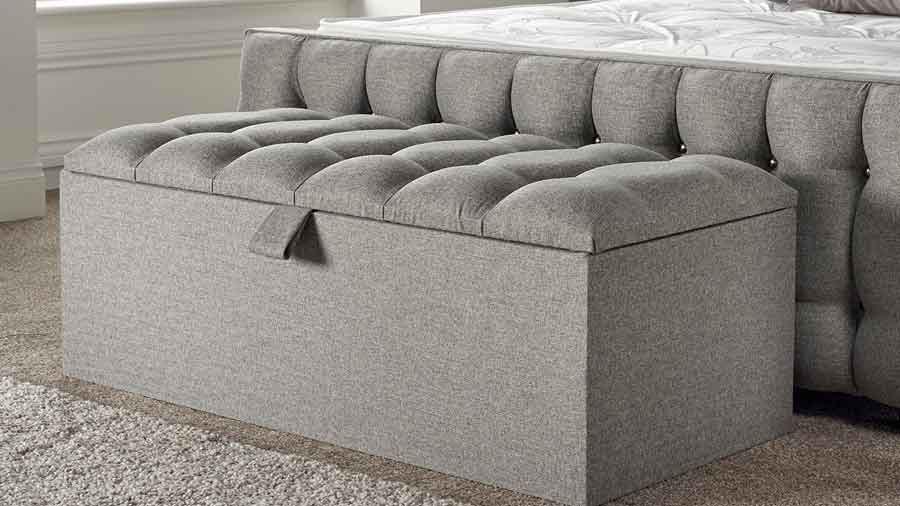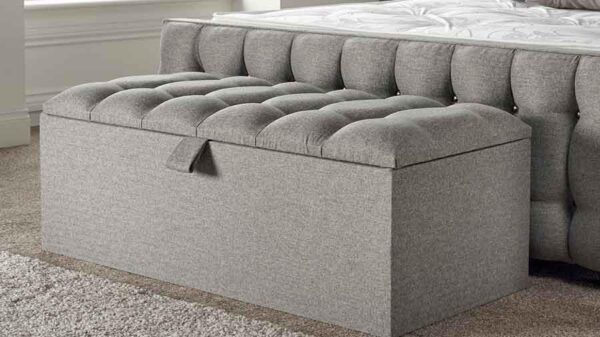 Designed with both style and practicality in mind, gift this timeless piece to the newlywed couple to add a pop of style in their home. This modern storage ottoman is the perfect piece to bring finishing touches to the décor of any home – not just a seating arrangement, but equipped with a bit of storage space, this can be used as a wonderful piece in the living area with games stored in it that can be brought out when guests come over for a fun game night.
Better yet, the couple can even keep it in their bedroom as the perfect additional seating and place to store blankets, pillows, making this piece as useful. This ottoman is easy to maintain with textured woven fabric and can be cleaned by spot cleaning.
18. Coffee Lovers' Collection Sampler Variety Pack Medium Roast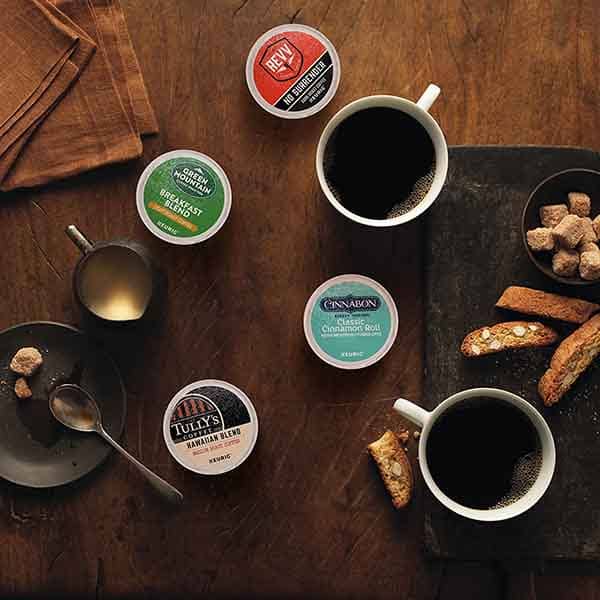 Delicious possibilities! That's the one thing you'll be gifting the new couple if you get them this wonderful coffee lovers sampling pack! This pack makes a great gift for any newlywed couple that loves their morning coffee. It contains various kinds of coffee ranging from a wide variety of roasts, flavours and brands and is a wonderful surprise to be opened every morning. All the couple needs to do, is pop one into the coffee maker, and they can immediately enjoy a freshly brewed cup of joe.
There are about 12 different blends available in this box and Keurig guarantees authentic quality – so you can definitely not go wrong with this wonderful 'eye-opening' gift!
19. Welcome Rug
This amazing 'welcome to our home' doormat is the perfect way to give a warm welcome to anyone visiting the new couple after their wedding. The rug is made from high quality PVC and coir and can be easily air dried. It provides a funky and functional touch to any doorstep – not to forget comfort under the foot of someone stepping on it.
It also conveniently traps dirt from people's shoes and is a great way to get a guest to notice the couple's quirky style before entering their home. This rug is a great way for the newlyweds to think of you each time they walk into their home.
20. Pizza Baking Set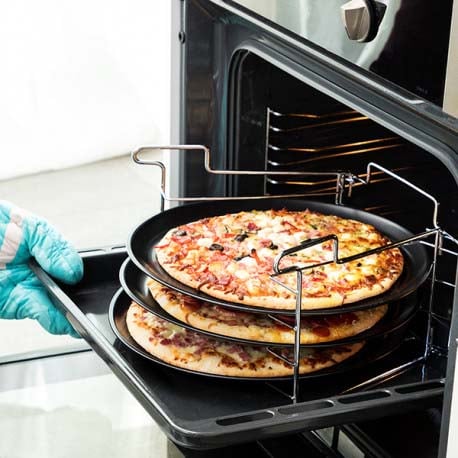 Who isn't into pizza, right? This wonderful pizza baking set has a clean and minimal look, suited to make any kitchen look great. Want to gift the newly married couple a wonderful experience making home made pizzas? Gift them this set. This set can help them make crispy wood fired pizzas at home. Comprising this 13-inch stone, serving rack and cutter, this baking set is also great for making calzones, flatbreads and even cookies.
Related Reading: 21 Gifts Ideas For College Girls [Updated List For This Christmas]
The items can be easily cleaned and stored away when not in use, and what's better, it makes for a great night in with some guests as well! This is a great gift for the new couple which they can whip out every once in a while and enjoy a different kind of date night in front of the television.
21. Ninja Professional Blender
Packing both power and performance, this is a great addition to anyone's kitchen – especially that of a new couple's! If the couple is into a healthy lifestyle of fruits and vegetables, this is a great gift for them to crush and make smoothies together and enjoy milkshakes. This crusher is great for making large batches of cocktails. Just throw in the ingredients, pop the lid and watch the mixer blend everything together with pizzaz!
 Gift the newlywed this amazing blender they can use for rushed mornings, lazy afternoons or even healthy (or boozy!) weekends at home!
With all of these wonderful gift items, who needs a wedding registry! With so many wonderful gifting ideas, we've made it easy (or even harder to choose from!) for you to pick out an amazing gift to give to someone who has just got married, but are used to living with each other.
It's not easy to be able to gift something for someone's home if they've already been living together – but these ideas provide some wonderful ways to circumvent that loophole. From items that can be used in the house, to the kitchen, study and even bathroom, these gifting ideas provide holistic options to give someone who has just started a new life together – and even though have been living together, they can definitely do wonders with these gifts in their lives.
21 Gifts For Beach Lovers [Gifts For People Who Love The Beach] | Christmas 2020
21 Best Real Silk Robes To Add Luxury To Your Morning Routine