(As told to Eleena Sanyal)
He seemed to be a perfect match from the matrimonial website
My parents found him on a matrimonial website. He seemed almost perfect. The youngest of 3 siblings, he had a much older sister who was married and busy with her life elsewhere. He had a brother 10 years his senior, who was away too. His aged parents would hardly have the energy to potter around and bother a new bride. He was well educated, spoke English and Bengali with equal flair and had a well-paying job. Besides this of course, he checked all the boxes of handsome, tall, fair, a luscious mop of hair and a lean physique. I've been a purist in many aspects and yet I have always tried to seek the unknown. I thought he sounded like the ideal mix of these two.
Click here to read: 8 Arranged marriage facts you didn't know about. 
I fell for him instantly even before we met. It was very easy to just talk to his eyes in the photo that was sent to us by registered post. He came home on my father's request and my family was bubbling with excitement. My parents and younger sister took to him instantly and I just didn't know how I had got so lucky!

Finally, when we decided to meet later that week, I learnt his mobile number by heart. Why should I have to look up a number that belonged to someone as endearing as him? I felt proud just to think I possessed his number, because for some time now this would be the closest I would get to possessing him. If his number was mine, he would be too, in a way! Right? Of course!
Our meeting was even better in real life
He made me comfortable so effortlessly. He asked only the right questions, unlike some others who had me choking to answer how I spent my weekends or what I wanted to do with my life!
I found that he was an animal lover. That had made him vegetarian many years ago. I was charmed by his sensibility when he said that he would never consider eating anything that had a face! No one had ever batted for vegetarianism like that. While I gnawed at my masala papad on our first meeting outside a railway station on my way back from work, I wondered if I had just decided to spend the rest of my life cooking an extra veggie dish for this man? Daily. Twice. Thrice? Yes, I would. Happily!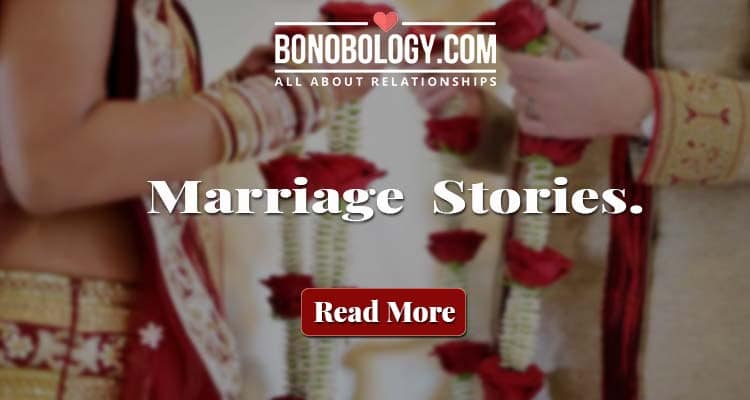 After that first meeting, he asked me out again and this time we had a coffee and then sat on the beachfront. We chatted endlessly. About family, friends, school, college, jobs and then the obvious. As he told me about his little nephews, I imagined becoming their favourite and most indulgent aunt. He then took me out for dinner and introduced me to some of his closest friends. I found it very special that he was 'showing me off'. I could barely eat, because I felt really nervous amid all his buddies who were really very decent and sweet chaps. While dropping me off, he mentioned that he was going to Bangalore the following day to meet his family where he would make the big announcement!
Then he stopped communicating with me
After that evening, I never heard from him. His SMSs that used to leave me gushing were conspicuously missing, but I knew he was travelling so it was OK. I spent the weekend mentally role-playing the new bride, the new daughter-in-law and the new aunt. When the week started and the silence continued, I struggled to push away my gut feeling that something was amiss. I called him from my office repeatedly, but he didn't answer the phone. My mother called me that afternoon. She used to check my emails those days, because my parents were managing my matrimonial responses from grooms and their families. Our office had a single computer for everyone to check personal emails. Uninterrupted and free Internet connectivity was quite a big deal back then. She told me she had read his email an hour ago.
Click here to read: He was the perfect arranged marriage match till I tried to kiss him.
He must be the ultimate nice boy, because he chose to bypass me and write directly to my parents about his decision to marry me. I scuttled over to Mitali's desk at office to tell her this and we decided to read the email together. I was going to give her a sneak peek into my Mr Perfect before getting us to all meet together. She had been telling me all week how she thought I couldn't stop talking about him. A moment before I clicked on his name, I could almost see mine attached to it on our wedding invite! Our names floated together like wispy clouds before my eyes as I imagined them on our honeymoon tickets and later on the nameplate of our house. I couldn't help grinning. How nice my name sounded when it ended with his! It was like a song.
That horrible email which explained his rejection of me
At a glance it was a really long email. When we have waited for something that seems like forever, our eyes betray our mind and defy order or sequence. They don't read from the start to the end. They first catch the stuff in between and on the corners or at the end. So they deny us the chance to brace ourselves for impact. That really stabs. This was happening to me too. Clusters of words like 'well-endowed', 'red-faced' and 'things would have been different' jumped up at me and blurred everything else.
Click here to read: How do Indian men overcome break-up?
My throat dried and my eyes clouded over as I read the email. Unbidden tears spilled from my eyes. My whole face twitched and my lips shook. I have rarely cried in public, but that day I just gave in to my resigned body and mind and let it flow. My nose ran and I reached out for the kerchief in my pocket. Mitali who was by my side, squinted close to the screen with furrowed eyebrows. We were away from public view so no one saw my tears.
He had written that although he liked a lot of things about my family and me, he had second thoughts when he thought of us in a conjugal relationship. He wished I was 'well-endowed'. In effect, he felt that in order to be adequately aroused, he would need a woman with breasts larger than mine.
While I thought romantic thoughts, he was sizing up my body
It nauseated me to think what must have gone through his head and other parts of his body as he deliberated over my deficient anatomy. I cringed to think what he must have been sizing up while being all nice and chummy with me those two times we met. It hollowed out my stomach to reflect on what I stood for any man who wanted to marry me. I shut my eyes and drew an outline of myself in my mind. I had nothing to fill it out with except two large and plump breasts that I did not have. My skin began to crawl. Before I threw up, I logged out and went back to my seat.
Click here to read: She got dumped because he had a problem with her teeth.
My notion of the sanctity of true love, the institution of marriage and even of physical intimacy was shattered that day. He had changed something in me. I became bitter and hard and lost faith. Yet I was so madly in love with him that I hated myself for being thin and unexciting. I began to believe that the only thing all men wanted were a pair of ripe and juicy breasts that hung like a piece of meat.
Click here to read: My aunts are body shaming me and I am losing my confidence. 
My self-esteem had gone for a toss. I could see only faults in myself. I thought I had pimples, I thought I had got tanned and I thought my hair was a disaster. So I avoided meeting people. I decided to overeat and put on weight. I even thought I could propose to him that we'd catch up after 6 months. Maybe I would have fuller breasts by then. Until I met the man who would become my life partner and give me the happiness that I had forgotten I deserved.
Related reading: The best way to get over rejection is to face it
I still check on his social media
To this day, I have not been able to get 'well-endowed' out of my head. It haunted me all along. My loyal and loving husband of over a decade brings me flowers on special occasions and spoils me in every way I can imagine. He married me 18 months after I told him about that horrible episode. We never discussed it again. My husband and I go on holidays, watch movies, hang out with friends and bring up our kids the best way we can. We live a cushy life in a lovely house and I like to believe that we are objects of envy for many. Maybe I take comfort in thinking this way.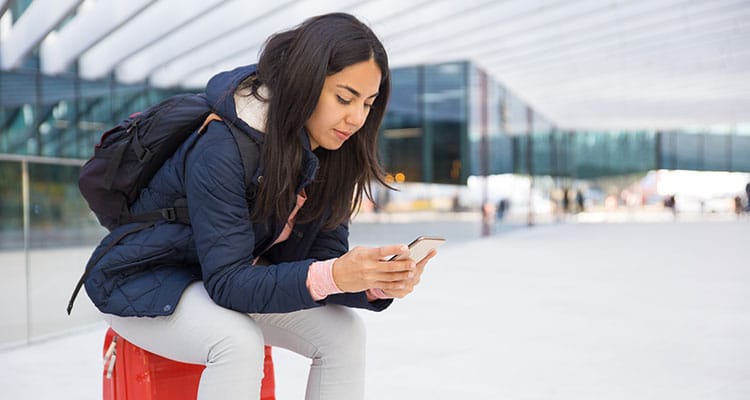 No one knows that I have kept tabs on that guy's social media, professional profiles and photos that are on public domain. I always remained curious about his life. The life I could have shared with him. The life he denied me. Well, I thought since I neither had his number nor him, I could creep into his digital shadows. Maybe I kept doing that to find out if I was better off without him.
Click here to read: How I dealt with my husband's drug addiction.
I went to his wife's profile recently and discovered that she hadn't been well. On digging further I found a common friend and promptly checked with her. Apparently his wife was recently diagnosed with advanced stage breast cancer at just 36. She had just undergone a radical mastectomy where her left breast was removed. It hit me hard, although I didn't know her.
How a lying woman broke the heart of a small-town boy on Tinder
10 Questions Every Girl Should Ask A Boy Before An Arranged Marriage
What is it like to find a partner through matrimonial websites?
Ask Our Expert
You must be Logged in to ask a question.