Love cannot be expressed in words, but sometimes words do wonders. The exchange of heartfelt and romantic messages keeps you going all day long. That anticipation of receiving 'missing you' and 'thinking of you' messages from your loved one feels ecstatic. However, there are times when words fall short when it comes to expressing the actual feelings.
This is where 'thinking of you' quotes come to the rescue. You can send thoughtful quotes by famous authors and philosophers to brighten up the day of your love and light up the essential spark in your relationship. 
However, when you are sending these quotes and messages, it shouldn't look like an effortless copy–paste job. The message should aptly reflect your emotions.
Brighten Their Day: 'Thinking of You Today' Messages For A Loved One
If you are struggling to think of any creative message to send to your special one, don't worry. We are here to help you write the perfect words for 'I am thinking of you' messages. These messages will not only reflect your emotions but will also help you express your love effortlessly. Don't forget to thank us later. So, let's look at some of these warm messages:
1. When you hold my hand on evening strolls, I wish to walk forever with you
If you are the one who takes pleasure in taking a stroll with your lover, this message expresses what your heart feels.
2. I am sorry I am busy at work. But remember, you're always on my mind 
For all the working couples, this message could be the best response to a partner longing for your quick replies.
Related Reading: 23 Tips On How To Respond When He Finally Texts You Back
3. Not a second thought on what keeps me alive. It's none other than you
Love keeps us lively and happy in all situations. This message of acknowledgment can brighten up your bae's day in no time.
4. No distance can separate us
This can help you console your partner when you are not physically present with them.
5. Just the thought of losing you gives me sleepless nights
It's an apt way to remind your soulmate that they matter the most. You don't want to lose them. Hence, you sincerely apologize for all mistakes and misunderstandings.
6. Just wanted to remind you that you're cherished in my thoughts
Get above those 'I miss you' and 'I love you' messages and add some spark to your relationship with texts like this one.
7. Hey, sending you a virtual hug and all my best wishes
Warm hugs from a loved one make you forget all sorrows in life. When you are away from your partner, don't forget to share a virtual hug.
Related Reading: How To Get His Attention When He Ignores You – 11 Clever Tricks
8. Can you feel the gentle breeze of my love I just sent?
It's summer and your bae is irritated by the weather. You can do your bit by making her feel special.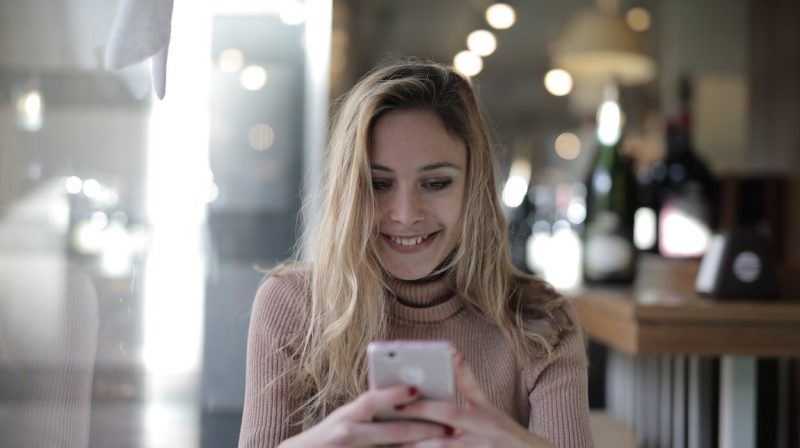 9. May you feel the warmth of my love in this cold winter.
It is that time of the year when warm hugs and piping hot food are all you need. So, this is the perfect winter-ready message you can send.
10. Do you know how much you mean to me?
This could be a good starter for a new relationship or in one where they fail to see you as more than just a true friend.
11. Life has landed us on different paths, but my heart always finds its way back to you 
Emma, a friend of mine, misses her high school boyfriend a lot. However, with messages like this one, he ensures Emma never has a dull day.
Related Reading: 15 Compliments For A Man's Smile To Make Him Smile More
12. Hope your day is as wonderful as you are
It's a subtle way to compliment the beauty of your partner while acknowledging that you are thinking of them.
13. You are always treasured in my thoughts
If 'bae' is far away and all the good memories remind you of him or her, this could be the perfect message.
14. I can't get over how much fun we had last night
This after-date-night message will let your lover know that you love spending time with them.
15. You remain constant as the sun rises and sets
If your soulmate occupies your mind from the time you wake up till you retire to bed, this message could be the right expression.
16. I was praying to God for you to be here now
There are times when you want your partner to be by your side. It might not be feasible for couples in long-distance relationships. But there's no harm in expressing what you feel in a text message. 
17. You're never far from my mind
This message can bring an immediate smile to your bae's face. Try it when you are far from that special one and see the magic.
18. Thinking of you brings so much sunshine that even the gloomiest days look brighter
When the love of your life lifts up your mood, do not be shy to express what you feel.
19. Life is unpredictable but I know I can always count on you
Trust is the backbone of a relationship. You don't always need to say it but express it subtly whenever you get a chance.
20. It's just a quick note to say that I was thinking about you and I am lovestruck
With this message, tell your loved one that they are always on your mind. Every single thought of them makes you go head over heels.
21. Here's a confession: I often fail to express how I feel about you
This message is for introverts, who are unable to express their love. Everyone loves a little honesty. However, one must put in constant effort in a relationship when it comes to expressing love.
22. I feel close to you despite the distance between us
This is another message for the time when you are traveling or staying far from your love. After all, you don't want distance to spoil your relationship.
23. I feel bored when you are not here
What happens when introverts fall in love? Too shy to admit that you miss your partner when they are away? Then send this message to express your emotions.
'Thinking Of You' Quotes For Him 
In most cases, women express love in a better way than men. However, there are times when they too fall short of 'thinking of you' messages for him. This is when 'thinking of you' quotes help them convey their feelings. Below are some beautiful quotes to let someone know you are thinking of them, written by some renowned authors and philosophers:
Related Reading: 10 Times When I Miss My Long-Distance Partner The Most
"I've been thinking about you constantly since I left, wondering why the journey I'm on seemed to have led through you. I know my journey's not over yet, and that life is a winding path, but I can only hope it somehow circles back to the place I belong. That's how I think of it now. I belong with you." —Nicholas Sparks
"All that you are is all that I'll ever need." — Ed Sheeran
"I can go days without talking to you, months without seeing you, but not a second goes by that I'm not thinking about you."  —Anurag Prakash Ray
"Between a million yesterdays and a million tomorrows, there's only one today. And I would never let it pass without telling you I'm thinking of you."  —Mitch Cuento
"So until we meet again, I am thinking of you always, I love you, I wish you were here… in my arms"  —Anne Rice
"Late at night when all the world is sleeping, I stay up and think of you. And I wish on a star that somewhere you are thinking of me too." —Selena Quintanilla Perez
"When I find myself thinking of you, it is all the good memories that we had that bring a smile to my face." —Catherine Pulsifer
"So, here I am, all by myself, thinking of you – no one else. There's a feeling inside and as hard as I try, it just won't go away." —Angel Hema
"In case you ever foolishly forget: I am never not thinking of you." —Virginia Woolf
"I just wanted to let you know that I feel very lucky to have you in my life." —Ann Lynn
"For you see, each day I love you more. Today more than yesterday and less than tomorrow." —Rosemonde Gérard
"He is my soul mate, my fresh air, the reason I look forward to getting up every morning." —Tabitha Suzuma
"Words fall short whenever I want to tell you how special you are to me, but all I can say is, that my world is full of smiles whenever I think of you." —Natalie Anderson
"Just thought I'd let you know I've been thinking of you. So I thought I'd brighten up your day and bring a smile to you, praying God will touch your life in a more meaningful way and that you'll feel the warmth of God, today and every day. — M.S. Lowndes
"Cause when I think of you, baby, nothing else seems to matter." —Janet Jackson
"I am thinking of you, in my sleepless solitude tonight. If it's wrong to love you, then my heart just won't let me be right. 'Cause I'm drowned in you, And I won't pull through, without you by my side." —Mariah Carey
"I'm thinking of you, that's all I do, all the time. You're always the first and the last thing on this heart of mine. No matter where I go, or what I do, I'm thinking of you." —Dierks Bentley
"In the coldest February, as in every other month in every other year, the best thing to hold on to in this world is each other." —Linda Ellerbee
"Although we are miles apart, the thought and touch of you lives within my heart. It is for that reason my dear you will always feel near, even though we are thousands of miles apart."  —Andrew Guzaldo
"My heart talks about nothing but you." —Albert Camus
"Thou perchance art thinking now. As I think of thee, and our thoughts in heaven above meet invisibly." —J.J. Britton
"Do you know I never ever feel bored, never ever feel lonely, because you are always in my thoughts, morning, afternoon and night." —Mitch Cuento
"My heart dances with joy when I think about you." —Debasish Mridha
"I don't know what they are called, the spaces between seconds – but I think of you always in those intervals." —Salvador Plascencia
"I went to sleep last night thinking about you, I woke up this morning still thinking about you. When I'm down, I whisper your name to myself and smile. I still love you, don't doubt it." —Terry Mark
"I have learned how to make time pass, but I never stop thinking of you." —Abbas Kazerooni
"Where else would any sane man want to be, but in your eyes, your heart, and your arms, a sea of passion ever moving, beating like my heart when I think of you."  —Greg Mendoza
"I saw two fallen branches in the shape of a heart. Thought of you." —Stephanie Perkins
"When I was thinking of you I realized all the positive influences you had on my life, thank you."—B. Rivers
"Late at night when all the world is sleeping, I stay up and think of you. And I wish on a star that somewhere you are thinking of me too." —Selena Quintanilla Perez
"When I think of you, I think of kindness, wisdom and love. Thanks for being you." —Sam Crow
"Promise me you'll never forget me because if I thought you would, I'd never leave." —A. A. Milne
"Thinking of You is easy – I do it every day. Missing you is the heartache that never goes away." —Michael Pryce
"Thinking of you every; second, minute, hour, day, is medication to my illness of missing you." —Michael Jackson
"The one good thing about not seeing you is that I can write you letters." — Svetlana Alliluyeva
"A day without you is like a day without sunshine. A life without you is like a life without music. You are the sunshine on my face and the music in my heart."  —Alfiya Shaliheen
"Cause when I'm with him I am thinking of you, thinking of you what you would do if you were the one who was spending the night. Oh I wish that I was looking into your eyes." —Katy Perry
"Thinking of you day and night thoughts of you keep entering my mind when I'm happy when I'm sad I think of you." —Selena Millman
Related Reading: How To Make A Girl Think About You — 18 Tricks That Always Work
'Thinking Of You' Messages For Her
While the quotes mentioned above are for women to impress their special ones, in this section, we have listed some for men too. Here are some romantic ways to say 'I'm thinking of you' to the love of your life:
62. You remind me of my favorite characters from my favorite novels
You can impress a bookworm with messages that speak of reading books. But if you don't read much, don't fake it, because she will eventually get to know you.
63. I am so obsessed with you that I can't focus on anything else
It's a great message to follow up after you meet her at a party or a date. 
64. My family members wonder if I am addicted to something. How do I tell them it's you?
When in love, we think about our lovers most of the time. It is beyond our control. So why not express it through a text message?
65. I miss hearing your voice first thing in the morning
Most women love when their partners notice the smallest details. So, make your girl feel special whenever you get a chance.
Related Reading: 25 Best Love Poems For Him Long Distance
66. When I feel low, it's just you who can comfort me
Tell her that she calms you even in the most distressed situations. Thinking of her makes you feel better.
67. Since the day you accepted my proposal, I have only thought of you and our wedding
If you see a long-term commitment with your girlfriend, don't be shy to admit that you are planning a wedding to tie the knot with her. Just don't rush and announce the wedding date yet!
68. There's something I can't get over. It's the thought of you
Don't be shy to let her know that you can't quit thinking about her.
69. If I ever stop thinking about you, I'll stop breathing
Make her believe that she matters the most. If she's not there in your life, there is no purpose to it. 
70. You are the strongest pillar of my life. I will always love you!
If she has been the constant one in your life and has helped you face a tough time, acknowledge it and thank her for being a part of your life.
Flirty and Fun 'Crazy About You' Texts
Everyone enjoys healthy flirting. However, many foolishly fail to use the right words to flirt and sometimes cross the line. A friend, Sam, told me about his experience of flirting. When his girlfriend asked him to express his feelings in words, he teased her by saying, "I don't know how I feel about you but it feels hard." Obviously, that didn't work and they eventually broke up. Hence, make sure you don't over-do it. Here are some messages you can send when you are thinking of him or her:
71. I think about you before I fall asleep and then your thoughts don't let me sleep
Be witty and appreciate her presence in your life.
72. I hope this night gets over soon and I get to see you in the morning
Get over those cliché 'good night, sweet dreams' messages when your bae is not with you. Express your eagerness to meet her in the morning.
73. You look so cute while thinking about me. 😉 I miss you!
When in love, partners often think about each other. This can be a quirky way to tell her that you know what's going on in her mind while complimenting her at the same time. 
Related Reading: 15 Easy Ways To Flirt With Your Husband
74. We keep saying we should meet. So, are you free this weekend? My treat
This is a great way to propose a date without going overboard.
75. Just a thought of you turns my regular day into an extraordinary one
You can send this message to express how their presence brightens up your day.
76. I am so much into you that your phone number is the only thing I can remember when I am drunk
Tell her you love her so much that you can't think of anything else even when you are tipsy.
77. I'm addicted to you. Not like the 'serial killer' way but in a cute 'rom-com' way
If you both love watching dramas, this will be a good message to make her smile.
78. You make me smile even when you are not around. Life is brighter with you!
Isn't it amazing to have someone in your life whose thoughts can lift your mood? This message is for all those special ones.
79. Whenever I think of the time you first kissed me, a tingling sensation runs from my head to my toes
This is a beautiful message to tell her that you remember all the special memories you made together.
80. Dreaming about you at night, thinking about you in the morning, but I need you every second of my life. I love you!
Send this message to someone without whom you can't live even for a single moment.
Related Reading: How Saying 'I Love You' Too Soon Can Be A Disaster
'Thinking Of You' Messages For A Friend
Friendship is the foundation of love. Even though it's easy to find hundreds of quotes on friendship on the internet, they often fail to reflect your feelings. For example, Amelia from Colorado wanted to say something thoughtful when her best friend was unwell. But she struggled to find the right message or quote to express her feelings. She could only think of "Get well soon." The message didn't reflect her emotions properly, as it was quite formal. A simple "I am thinking and praying for you today" would've sounded much better and been more impactful. 
But don't worry, here are some suggestions for you when you fall short of 'thinking of you' messages for him and her.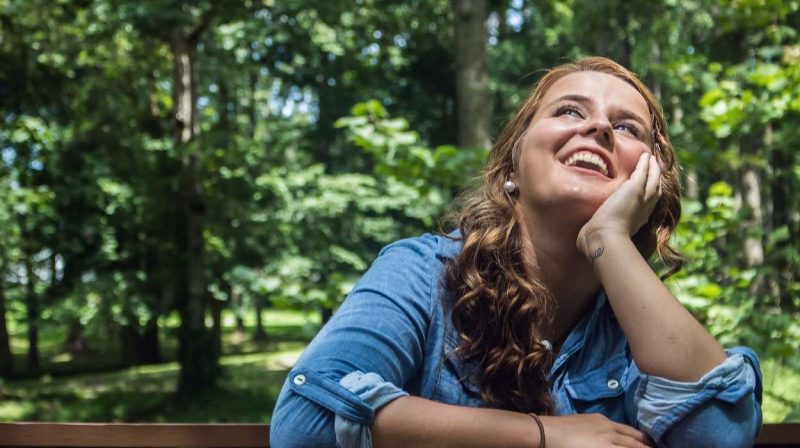 81. Dear friend, I know we are more than friends now. But I cherish our friendship even as we grow mature in love
Most successful love stories start from friendships. So if you are part of one of these stories, never shy away from acknowledging how magical that phase of friendship was.
82. Every moment I spend with you is like a wonderful fairytale that has come true. Thinking and praying for you today and forever
This message is for that friend who has made your life magical.
83. Every day I think of all the positivity you brought into my life. Thank you!
We all learn from our friends. Tell that special one how their presence has had a positive influence on your life.
84. I can't even remember how life was without you. I never want to
Make that special friend feel more important with this 'I miss you' message. Emphasize that they are the backbone of your life.
85. No matter how difficult life gets, I  know you are by my side to give me strength
Tell your friend that you are not afraid of any difficulties, as they are there to give you the courage to face it.
86. Only you make me feel happy, alive, and complete. Thank you from the bottom of my heart
This message aptly describes how that friend has changed you from within. Send this message to see their cute reaction.
Related Reading: Falling In Love With A Friend – What Next?
87. Call me anytime for anything. You will always find me by your side
Send this message to show that no matter what, you are always there for them. 
88. Eating chocolate-chip cookies reminds me of you and instantly brings a smile on my face
Want to tell them that you know them inside out and remember their favorite things too? It's a beautiful way to say I miss you to a friend without really saying it.
89. I want you to know that I will never forget the times when you helped me sail through difficult situations. What would I have done without your support?
This message acknowledges the times when your friend stood by you and helped you face unforeseen and difficult circumstances.
90. Thinking of you fills my life with positive vibes
You might be going through a tough time, and merely thinking about a friend makes you feel a little better. If that's true, this message is for you.
Heartfelt And Emotional Messages To Write In A Card
Romance is the essence of love. There is no dearth of romantic ways to say 'thinking of you'. Albeit, you must choose your words wisely. One wrong message from you can kill the underlying emotion instead of highlighting it. Hence, finding suitable romantic texts or quotes to let someone know you are thinking of them becomes an important task.
91. You are a constant presence in my thoughts, whether we are near or far
Distance doesn't really matter when there's love between the partners.
Related Reading: 35 Long-Distance Relationship Activities To Bond Over
92. You are more than family to me
You can send this to your lover before you get married to them. Both men and women love when their partners treat them as family.
93. I never thought love could be this amazing until you arrived in my life. Thank you for everything
This message is meant to acknowledge how blessed you feel with them by your side.
94. I would marry you all over again, only to let you know how much I love you
Being married to the love of your life is the best thing in life. Tell them how lucky you are to have them in your life.
95. You are the light of my life!
If you want to tell your partner that they give you strength to deal with the challenges of life, this is the perfect message.
96. I feel so blessed to wake up next to my best friend every morning. What more could I have asked for?
Isn't it the best feeling ever? Brighten up their day by sending this love message and let them know how lucky you feel to have them.
97. I just heard our song and I can't stop thinking about you. I miss you!
If you are far from your SO, tell them that you are always thinking about the romantic moments you spent together.
98. Saying 'goodbye' to you is the hardest thing to do. Words fall short when I think of telling you how lucky I am to have you!
Missing your lover after a romantic movie date or lunch date? Or, are you traveling to another city? This message summarizes how you feel while going away from them even for a while.
99. No matter what happens, we're in this together
This message will console them if they are going through difficult times. Let them know that you both will fight together and emerge victorious.
Related Reading: Top 10 Date Night Gift Ideas Any Couple Will Love
100. All I want is to make you the happiest person on the Earth
Tell her that they are your foremost priority and you can't think of anything else rather than making them smile always.
Whenever you fall short of creative words, you can always resort to the abovementioned 'thinking of you' messages and 'thinking of you' quotes. Pick the one that resonates with your emotions and relationship and you are good to go.
75 Text Messages To Make Him Obsess Over You – Updated List 2022
Sending The First Message On A Dating App – 23 Texts For That Perfect Start
Ask Our Expert
You must be Logged in to ask a question.