Is your boyfriend heavily into basketball as a sport? Wondering what to gift him on various occasions that you both celebrate together? Haven't been able to figure out what to get your basketball player boyfriend yet? Then you're in luck. Basketball players love their game to the point of the game consuming them. They live, breathe and talk basketball.
From focusing on getting their gameplay right, to watching basketball, we've put together a list of interesting ideas that covers all these basketball related activities.
Whether your boyfriend is a devout fan of the game, or is a real gameplayer, these gift items will have him excited and loving you for a long, long time to come.
Related Reading: 21 Amazing Gift Ideas For Harry Potter Fans [ List For All Age Group]
So, scroll down to take your pick from this well curated list specific to basketball items, that absolutely any basketball lover is going to freak on. So, what are you waiting for? Time to get your head in the game and get your basketball lover boyfriend the perfect present that he's going to cherish and remember for years to come.
1. A Personalised Basketball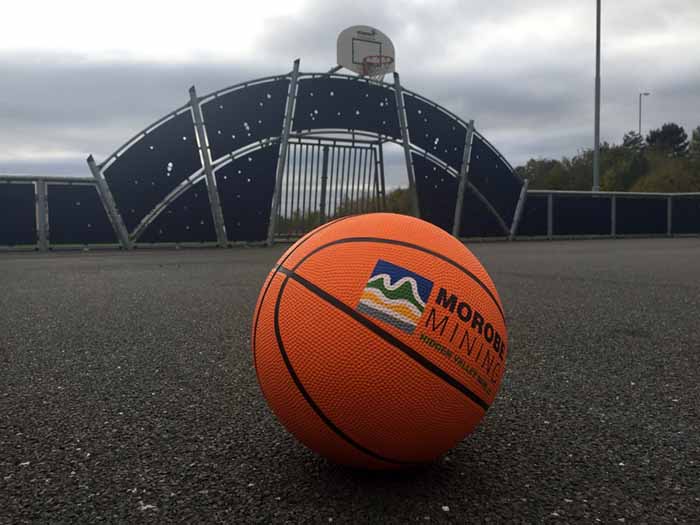 It can't get more basic than this absolutely special specialised gift – even though it's just another basketball, but wait a minute – it's not just any other basketball. Get your boyfriend this personalised basketball customised with his name, favourite player name, favourite quote, jersey number or anything else that you can think of. Not only does it add a little custom touch but this is also a great way to keep track of his basketball when he is on the court, practicing with other players.
Customisation can be done to the basketball size, colour and the font printed on the ball (various options available on checkout). Balls used by the seller are from authentic distributers ensuring high quality and suitable for game play.
2. Basketball Shower Head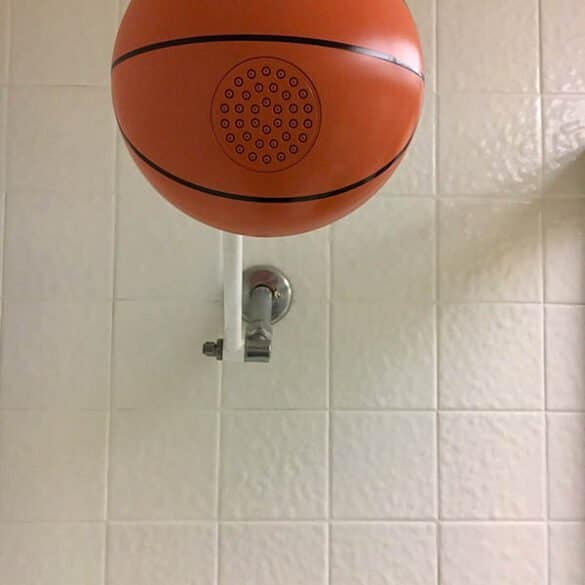 Want to add a little jock element to your boyfriend's shower? You can't go wrong with this basketball shaped shower head. This unique shower head will surely bring an element of fun into your loved one's home. Let your significant other live all of their theatrical slam dunk fantasies.
The product is extremely easy to set up – it comes equipped with a simple screw on mechanism and once affixed to the shower, ensures a steady water pressure. This shower head is perfect for people of all ages as long as they love playing or even watching basketball.
3. Lebron James Evolution Poster
Even if you are not into basketball, we are certain you have heard of the legend, Lebron James. We assure you that your boyfriend will love this intricate poster canvas wall art that is a depiction of his basketball journey while he is going for the iconic slam dunk. Professionally printed and hand-stretched, the poster comes with sawtooth hangers and is ready to hang right out of the box, it is also gallery wrapped over high quality SPF wood frames to give the artwork a premium feel.
Related Reading: 21 Gifts For Beach Lovers [Gifts For People Who Love The Beach] | Christmas 2020
The canvas poster can be issued in a variety of sizes and frames. Select the one that matches perfectly with your boyfriend's home interiors and watch him hang it up with pride and excitement!
4. Reflective Glowing Holographic Basketball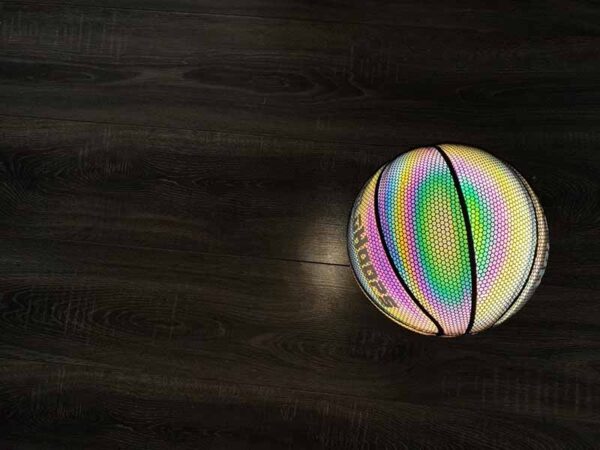 You know what is better than a regular basketball? A Basketball that glows! Yes, you heard that right. Gift your boyfriend this futuristic holographic basketball that glows in the dark to amp up the excitement for his evening game play. The basketball is made from composite, hygroscopic durable leather with 100% nylon windings and rubber inserts to ensure the ball retains its shape.
The reflective panels on the ball make it glow in low light and show its true nature best in photos and videos making it totally gram worthy. So, if your boyfriend wants to play a game late in the evening or show off his dunking skills to the world, this basketball will surely add a wow factor to his videos!
5. An Energy Booster
Gift your boyfriend these easy to carry, on the go workout powder packs. A perfect pre-workout beverage to get his sugar levels up and running. Choose from the various flavours of orange, coconut, dragon fruit, berry or cranberry lemon. Whether it is a quick game or an evening where he is practicing shooting, your boyfriend will surely tire himself out and that is when he will remember how thoughtful you are as he sips on this energy boosting beverage.
With no added preservatives, flavours or artificial colouring this low calorie drink can be easily whipped up anytime and anywhere. All you need to do is add a sachet in the right quantity of water and shake it up.
6. Speed Training Agility Set
This training set is perfect if your boyfriend is in the school/ college basketball team or even if he wants to get back in the game after a short break. The set includes a running rope ladder, 10 cones with holders, a running parachute, a jump rope and some resistance bands to kick start their training.
This set is perfect for all athletes especially basketball players as it is guaranteed to inspire them to deliver a high quality and rigorous workout focussing on speed agility. The products are ready to use and easy to store in the duffle bag that comes with the set.
7. The Book Of Basketball
Written by Bill Simmons, this is a definitive book on the past, present, and future of the NBA. The author is popularly known as ESPN's "The Sports Guy". This wildly opinionated and thoroughly entertaining book contains his witty and informative take on all things Basketball. From the age-old question of who actually won the rivalry between Bill Russell and Wilt Chamberlain to the one about which team was truly the best of all time, Simmons opens—and then closes, once and for all—every major pro basketball debate.
Related Reading: 21 Gift Ideas For Teenage Girls | Checklist 2020
Uncovering the hidden secrets of the game and the players behind it, this book is a mantra for any basketball lover and we are certain your basketball obsessed boyfriend will love you for thinking of him as you gift him this perfect present.
8. A Portable Mini Basketball Hoop Set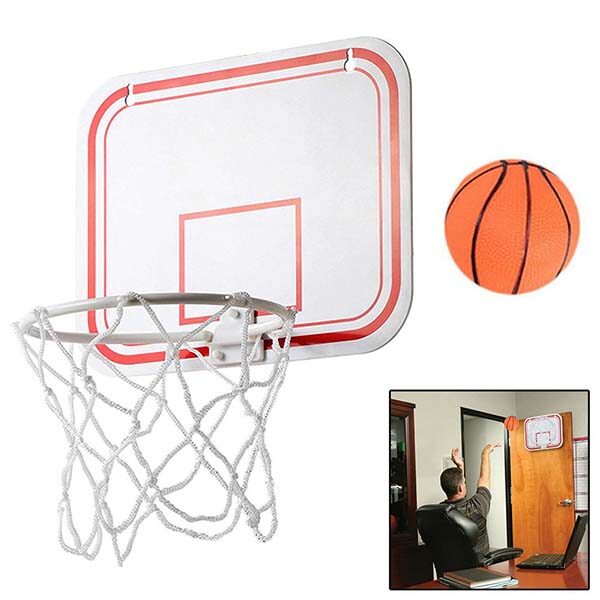 If your boyfriend is unable to get to the court then why not bring the court to him with this mini basketball hoop set. Your boyfriend can perfect his arm game from the comfort of his room for the days when stepping out is not possible. This mini basketball hoop has an extended bracket design so it can be easily installed over his room door.
It also has a shatterproof and super durable polycarbonate clear backboard that ensures safe game play even when force is applied. The kit includes a PU mini basketball along with a hand pump for air. This gift will definitely get him pumped up and excited to strengthen his skills and hyperdunk.
9. Active Wear Shorts With Cellphone Holder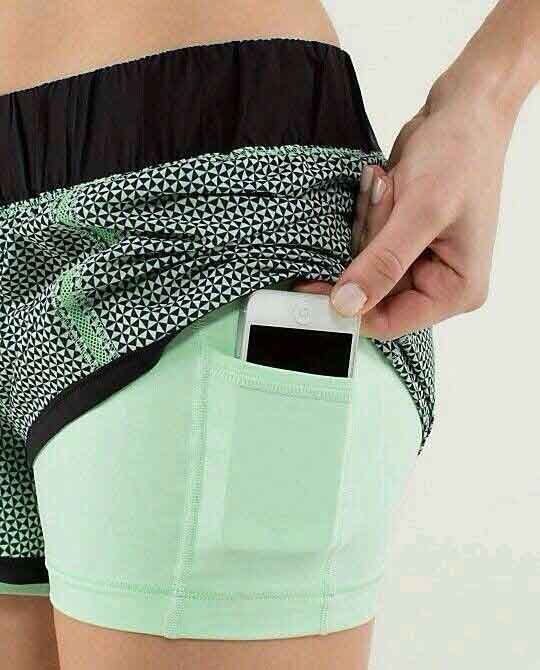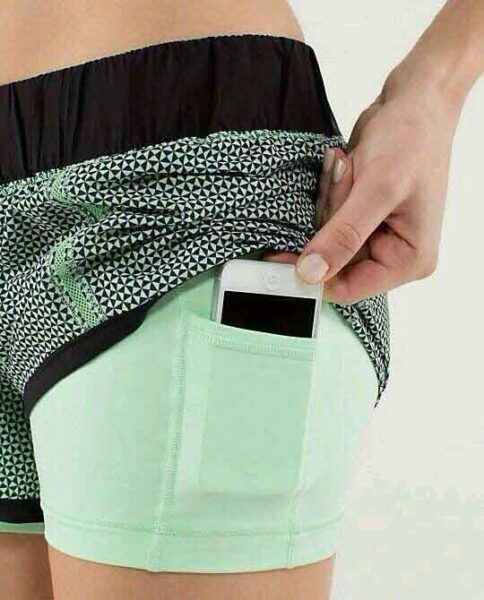 A smartly designed pair of shorts because modern problems require modern solutions, right? Gift your boyfriend these super comfy active wear shorts. Each pair is underlined with biker shorts that come with a pocket holder for phones or iPods. This hidden pocket will ensure that the gadget is secure and does not get in the way of your boyfriend's basketball training.
The shorts even have an outlet for the earphone cord. (These guys thought of everything!) The built in mesh liner absorbs moisture and dries quickly hence allowing optimal comfort to the wearer. A must have for anyone who loves to shoot hoops and stay active.
10. A Flick Glove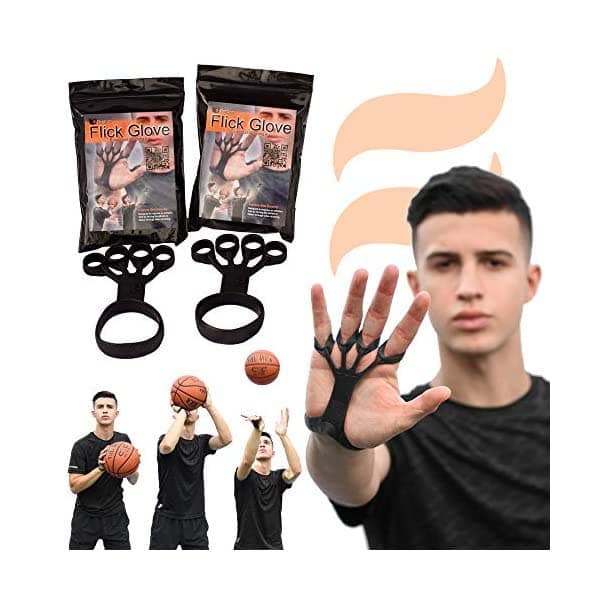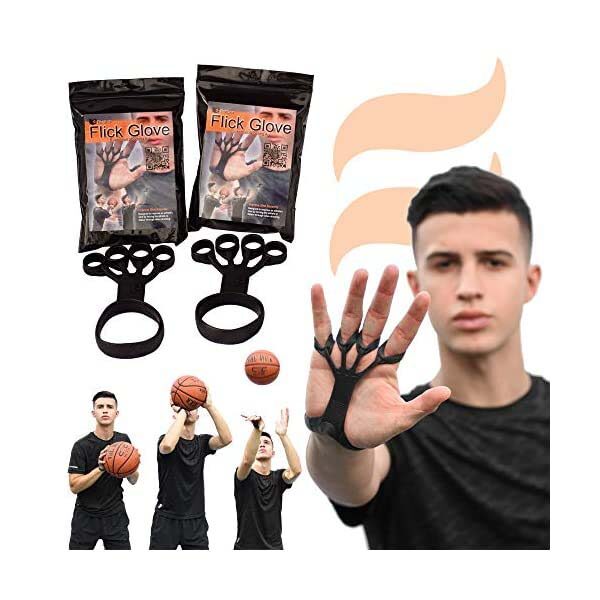 Your boyfriend will truly appreciate your research efforts with this thoughtful instrument to aid his basketball shooting. The flick glove is a training gear that is supposed to be worn on the main hand that shoots the ball. It ensures correct hand posture to perfect the shooting movement called the "follow through". This elastic silicone glove applies resistance on the fingers towards the wrist which forces the wearer for a stronger and more consistent hand flick movement that increases the rotation on the basketball.
It also offers constant resistance while dribbling the ball which drives muscle growth in the fingers and wrist. Training with the flick glove triggers muscle memory for the follow through movement and is a great way to elevate your boyfriend's shooting style.
11. Drawstring Backpack With Shoe Compartment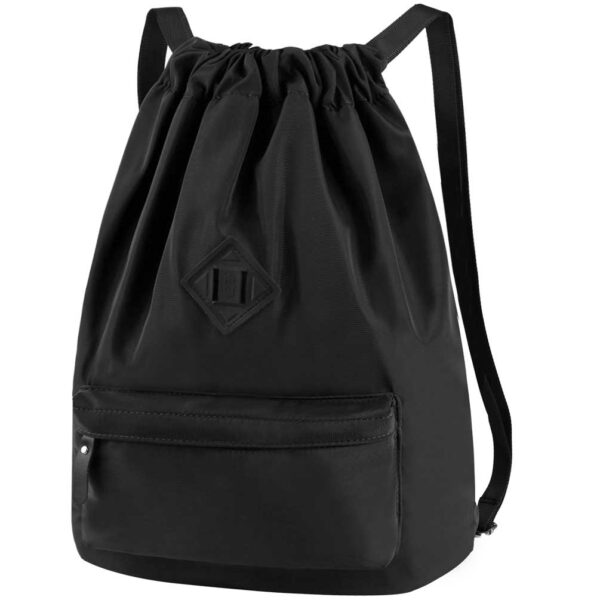 Basketball practice means carrying a lot of equipment whether your boyfriend is headed to school, college or even work after his training session, he will have to carry his shoes, training gear and a change of clothes. This drawstring bag made out of 100% polyester fibre is a lightweight and compact way to carry absolutely everything. It offers various compartments specially to fit shoes, a basketball, a water bottle, a change of clothes etc.
Related Reading: 21 Romantic Gifts For Him [Sentimental Christmas Gift For Men] 2020
The bag is durable, washable and even waterproof to ensure your boyfriend's belongings stay dry. The adjustable straps are sturdy enough to carry equipment that weigh over 40 pounds and can double up as a hiking or camping bag.
12. Knee Compression Pad And Leg Sleeve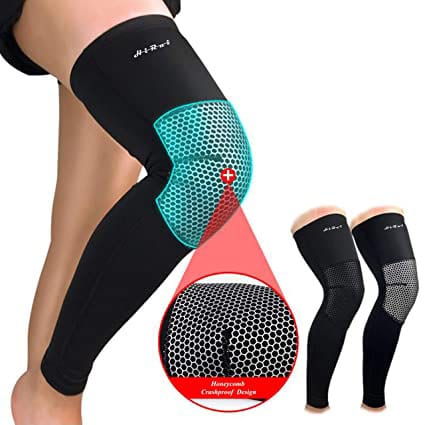 For those of you who are extra protective and want to ensure your boyfriend does not get hurt in one of his heated basketball games we suggest you gift him a leg sleeve brace protection – the perfect way to let him know that you are focused towards both his game and his safety. The elastic polyester fabric on the sleeve has been woven into a honeycomb pad design to protect your boyfriend's leg from extensive crash damage during their practice sessions and games.
The anti-slip band offers extra support to the leg and the extended sleeve offers extra protection against random cuts and scratches that are usually inevitable during a match. This knee brace is designed to help basketball players avoid getting injured from external pressures.
13. Yard Guard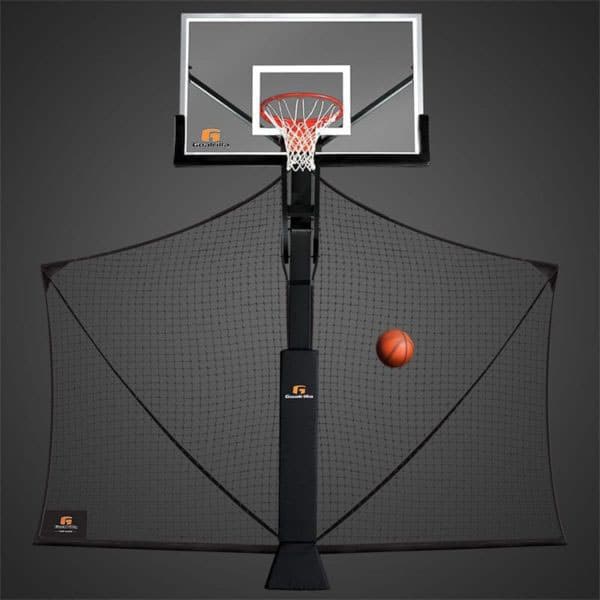 Safeguard your boyfriend's basketball from being shot out, outside the court during one of his 3 pointers or far shots with this Basketball yard guard. With its quick and easy set up process the yard guard is a defence net that is supposed to be placed behind the basketball hoop to keep the basketballs in the court and out of the streets. Every basketball player knows the pain of constantly having to spend time retrieving balls from missed shots.
Here is a perfect way to ensure the ball stays in your boyfriend's court (literally!) This gift will let you show him that you feel his time is valuable and should be spent well – and what's better, maybe the two of you can spend some time shooting hoops with this yard guard safely.
14. Basketball Storage Rack
If your boyfriend is super athletic and loves his basketballs then this gift is the perfect one for him. Help him rack and mantle his basketballs with ease with this this basketball storage rack. The rack can be moved around easily and will help to keep his basketballs organised. Made with high quality iron and a heavy duty copper plating process, this freestanding storage rack is super sturdy and durable which ensures that it is not only resistant to bends but also safe from scratches and colour fading.
A great aesthetic yet structurally useful addition to any room, the storage rack is a brilliant way for your boyfriend to keep all his basketballs organised instead of having them constantly roll around the room into random nooks and corners.
15. Basketball Hoop Laundry Bag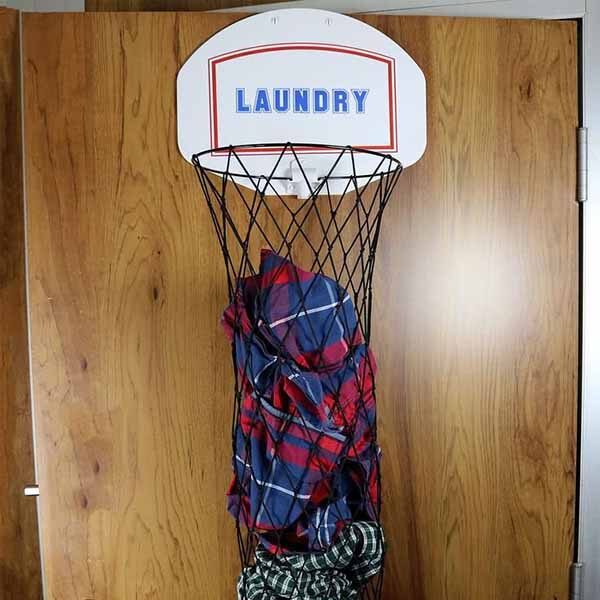 A sneaky way to encourage a clean room for your boyfriend and a really fun way to make the boring chore of having to pick up ones laundry super exciting. This one is surely something your significant other does not already own. A basketball hoop laundry bag! This laundry bag is disguised as a basketball rim with a hamper that has a net that is 3 feet deep!
Related Reading: 21 Long-Distance Relationship Gifts | Updated List [Oct. 2020]
Ready to use right out of its packaging, this hoop can be easily placed behind your boyfriends room doorframe or on a wall. Once set up, your boyfriend will surely remember to shoot his dirty clothes in the laundry bag instead of having them lie around the room!
16. 3D Illusion Gift Lamp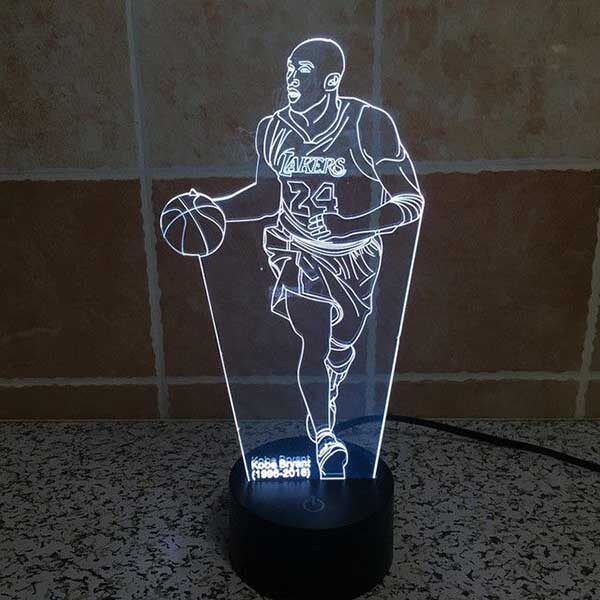 A great way to add a futuristic touch to your boyfriends room, this 3 dimensional lamp is an optical acrylic light guide artistically shaped in the form of a basketball to make it the perfect decorative addition to your basketball enthused boyfriends room. The lamp has a smart touch control along with a remote control system that can change the lamp colours to suit his mood even from across the room.
Offering a range of 16 different colours the lamp is not only compatible with batteries but can also be powered via its USB port. A great way to add a personal touch to your significant others' room, this light will surely brighten up his day.
17. A Coach Board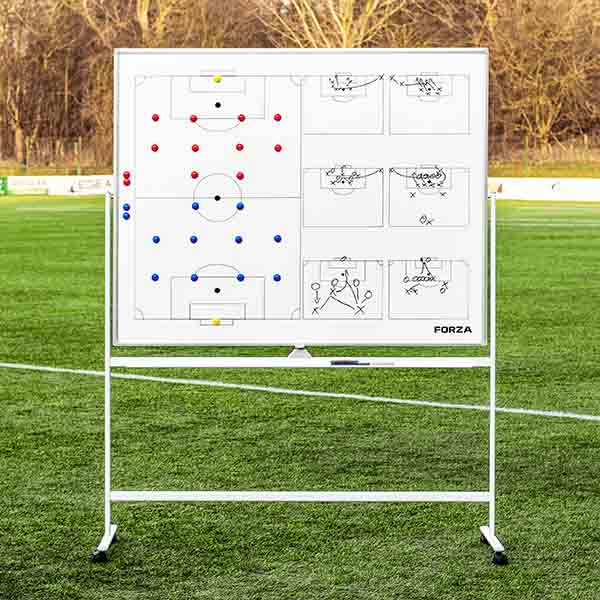 Gift your boyfriend this erasable basketball court layout white board which is the ultimate board to display gameplay strategies. The white board is guaranteed to make him look like an absolute pro in front of his team mates during his next basketball game. So whether he is the captain or the coach, this is a very handy tool to have during any game session. The board is rugged and durable and is averse to bending. The back side of the board even has a player stats tracker for a holistic assessment.
Since communication is key in any sport, this board is the perfect tool to draw up the final gameplay and quickly communicate it to all players effectively which makes it a useful gift to give to your boyfriend if he loves to play basketball.
18. Hand Grip Strengthener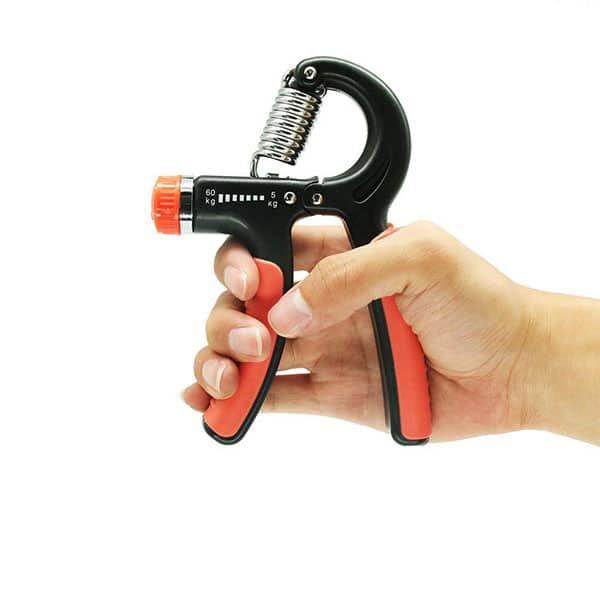 If your boyfriend is looking to practice skills that will help to sculpt him into a great basketball player then there are various hand and leg muscles that require to be focussed and worked on. Hand muscles are an aspect that are usually easily overlooked which is why this Glove grip hand strengthener is a great gift to give to your boyfriend! The glove helps basketball players to strengthen their hands for all types of movements from dribbling to ball handling, shooting, rebounding, passing and catching.
You do not always need to be at the court to assist your training, in fact this is a great way to enhance your skills even while sitting in class or watching a show. Help your boyfriend to train on the go with this easy to carry, basketball hand grip strengthener.
19. Portable Hand Air Inflator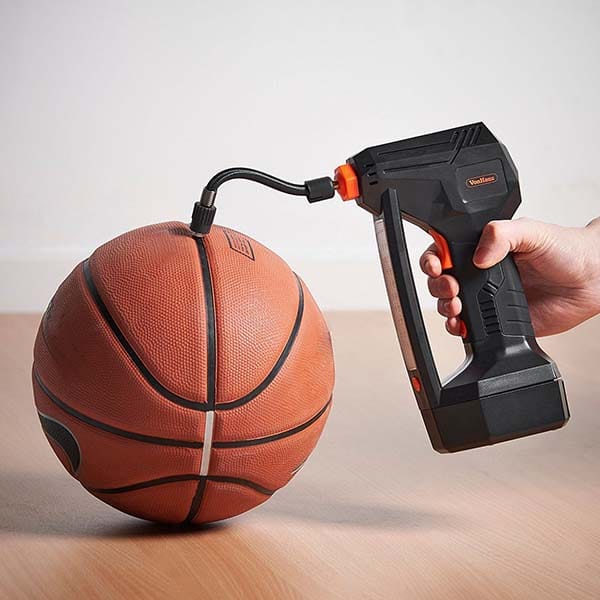 You may not see this portable hand air inflator as a conventional gift but this hand pump is an absolute life changer for basketball players if they realise that their basketball is out of air mid game. The pump is small enough to be easily carried around and the kit is complete with inflation needles, valve adapters, extension hoses and a stop remover. A very important basketball accessory to have for your boyfriend especially on the go, the pump is made from ABS material with multi-cut surface design which makes it easy to hold and reduces the hand slip movement.
Related Reading: 21 Trending White Elephant Gifts Everyone Will Fight For | Best Fun Gift Ideas
The pump also has a two-way pumping feature which helps for a faster delivery of air. The needles are made from stainless steel and hence are very durable, all in all a great set to gift your boyfriend who loves basketball!
20. Black Basketball Pattern Bedding
Here is an interesting way to bring the basketball court into your boyfriend's bed room. Gift him these slick black basketball patterned bed sheets. A great way to add character to any room, the set includes 2 pillow cases along with the king size sheet and is made from a polyester microfiber construction. This ensures that the sheets stay snug under the mattress, do not wrinkle or fade over time and are very comfortable to lie on.
This one is perfect for basketball lovers especially those who do not get much time to play the game and just in case black is not their preferred colour, the seller even has multiple colour options to choose from so pick the one that matches your boyfriends room aesthetic.
21. Air Jordans 34
A classic pair of basketball sneakers. You just can't go wrong with this one. If basketball is the sport of choice for your boyfriend, then shoes are his armour! Help him own the game with his slick moves with these Nike Air Jordans, the lightest Air Jordans made ever! These shoes have their own iconic style and are sure to make your boyfriend stand out in the court.
A great pair of shoes that deliver high quality comfort and overall performance the insole cushioning offers maximum support to aid all kinds of leg movements and turns. The soles are extremely durable and perfect for daily training. Highly spoken of and reviewed the Air Jordans will surely make a perfect gifting item for your boyfriend!
Factors To Consider While Choosing The Gift
When you are choosing a gift for a guy who is totally into basketball you have to keep in mind that you cannot pick up anything and everything related to basketball for him. There are a few things you need to keep in mind when you pick up a gift for him.
Those things are:
Check what kind of stuff he already has. You surely don't want to give him a repeat item
Know what will get him really excited. Some guys could die for a pair of red basketball sneakers while some would love a basketball motif on their blanket
Some items on our list are quirky basketball stuff which make great gifts. You can happily pick from there
But if you are looking for need-based gifting find out what he really needs and then buy accordingly
With this insanely quirky list of basketball gift items for your boyfriend, the love is sure to stay on point (guard!). Get your boyfriend something from this list, or many things – who are we to tell you, and watch him light up like Lebron James at a Lakers game! These basketball specific gifts make for fun and unique gifting ideas for that special someone.
11 Last-Minute Gift Ideas For Someone Who Has Everything | 2020
12 Things To Consider While Gifting At The Workplace | Christmas Gift For Coworkers
[In A Hurry] 🎄🎄 21 Last-Minute Christmas Gift Ideas | Christmas Shopping List