How frustrating is it when you can't seem to find the right housewarming gift ideas for couples that are uncommon, affordable, send some sort of a message, while also being exorbitantly classy? Extremely. No matter what housewarming gift you get the couple, you know they will be thankful for the gesture, but mainly out of politeness and obligation. Is that really how you want to start off your loved ones' new beginning in their lovely house? 
25 Unique Housewarming Gift Ideas For Couples 
Thinking up the perfect housewarming gift ideas for couples can seem like an effortless task at first, that is until you realize that your gift will probably end up being a replica of many others at the same party. When you present a couple with their housewarming present, it is your way of congratulating them and letting them know you wish the best for them. Keep reading if you want to make sure that not only will your gift stand out due its uniqueness and usefulness, but also for not leaving you broke for the rest of the month. 
1. Dream catcher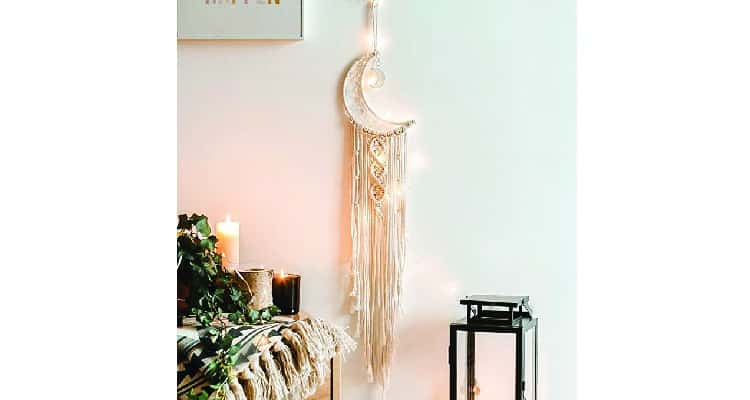 Whether you believe in dream catchers or not, everyone knows the intention behind it; aside from being gorgeous, it is said it helps one to sleep peacefully and filters out bad dreams. This housewarming gift is especially a great idea if you're buying it for a young or a newlywed couple, showing them that you care for them and their peace of mind.
Beige white color adds elegance to any space
100% cotton 
Comes with LED light 
Item dimensions: 37.8 inches / 96 cm (Diameter : 7.9 inches / 20 cm)
2. Customized pillow covers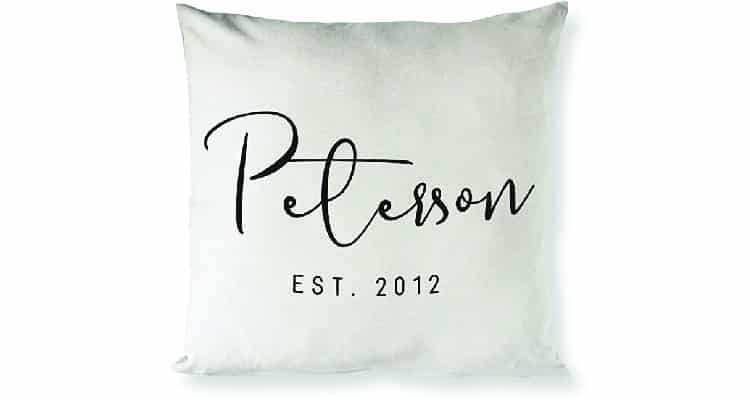 As exciting and adventurous as shifting houses can be, it can also instill a sense of uneasiness, because of all the changes one experiences. At a time like this, who wouldn't like customized pillow covers which makes them feel a little more at home. Not only are these pillows great as housewarming gift ideas for couples, but they're also ideal for all types of home décor and the lovebirds can also carry them wherever they go. add a personal touch for them. This is the type of a housewarming gift that people will remember and frequently mention.
Customizable print in beautiful font
100% cotton canvas 
Neutral colored covers to go with any decor theme 
Covers are washable and easy to clean 
Dimensions : 16 x 16 x 0.1 inches 
Related Reading: 9 Home Essentials For Newlyweds
3. Cheese Board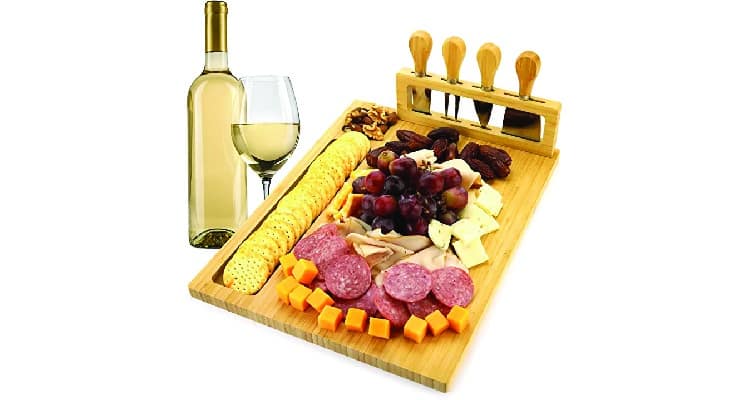 Nothing says elegance like a beautiful cheese board! When it comes to giving housewarming gifts for newlyweds, it is always wise to give them something that you know they will use a lot. The best thing about this luxury gift item is that it will never go out of style. Serving different varieties of cheese and accouterments with a glass of white wine can look as fancy as serving caviar. 
Made from natural bamboo wood; durable with touch of natural freshness 
Easy to clean and even easier to use – assigned spaces for knives and forks with enough room for meat, cheese, fruits, brie or crackers
Water resistant with perfect dimensions: 14.53 x 11.38 x 1.65 inches

4. Monogrammed coaster 
Coasters with my initials on it? Yes please! It does not matter if this housewarming gift is for an older couple or newlyweds, you can rest assured it won't disappoint. It is an amazing feeling to look around your house and see parts of yourself in it, whether in a painting, in the way you have designed your sofa set, or in monogrammed coasters. 
Made from slices of genuine acacia wood, known for its unique and natural contrasting patterns
Back of coaster covered with cork – prevents scratches on furniture
Coasters suitable for all types of glasses: whiskey glasses, coffee mugs, tumblers, flasks or even mason jars

5. Ice bucket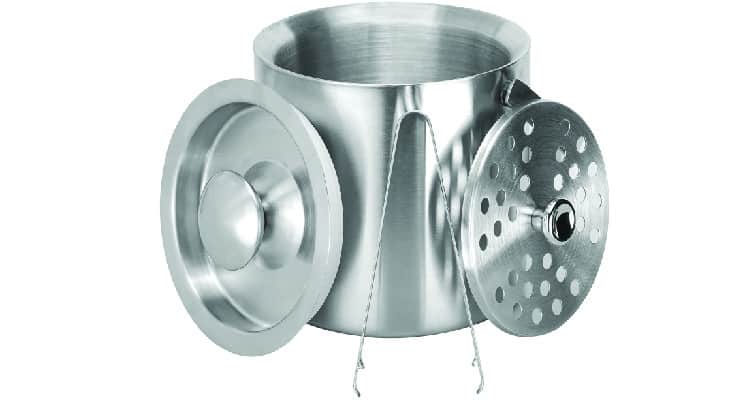 You may find yourself wondering whether an ice bucket is a good housewarming gift for couples. An ice bucket might not be the traditional way to go, but it sure is a useful present. Ice buckets are an extremely essential housewarming gift for younger couples and will come in handy when they have guests over to entertain. 
Has the longest chill time; thicker double-wall stainless steel with a matching airtight lid for quality ice cube insulation upto 24 hours
Guarantees to keep your whiskey, beer, soda and other drinks at optimum drinking temperature for 6 hours
Includes a tong to make your life easier
Unconditional return guarantee within 365 days if unsatisfied with product
Dimensions: handle ice bucket with lid: 6.3×6.1×6.1 inches, tongs: 5.5×6.5 x 0.6 inches
Capacity: 1.7 quarts; Weight: 0.8 kg/1.7 pounds

6. Travel mug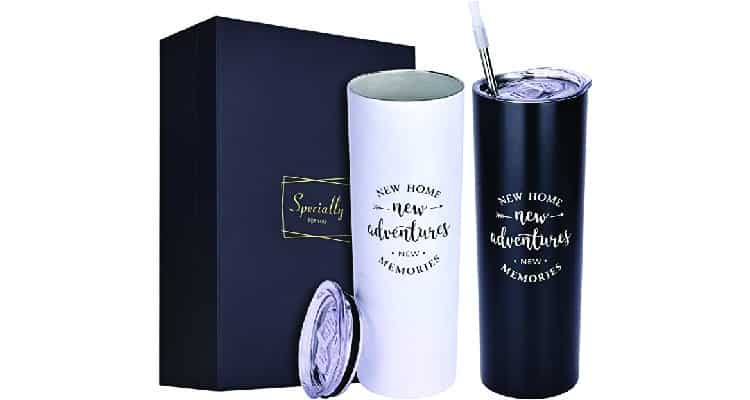 Travel mugs are presents that tend not to get a lot of attention, however, they can be quite useful. This is a great housewarming gift for young couples who are on the go and if you're wondering why they are the best housewarming gift ideas for couples it's because you know whenever they use it, they will think of you.
Stainless steel slim tumbler with double-wall vacuum technology to keep drinks hot for over 3 hours and cold for 8 hours
Suitable for all seasons; good for storing any beverage such as wine, beer, coffee, drinks, Champagne, cocktails and even ice cream, etc.
Dimensions: 12.95 x 10.31 x 4.21 inches 
7. Chocolate fountain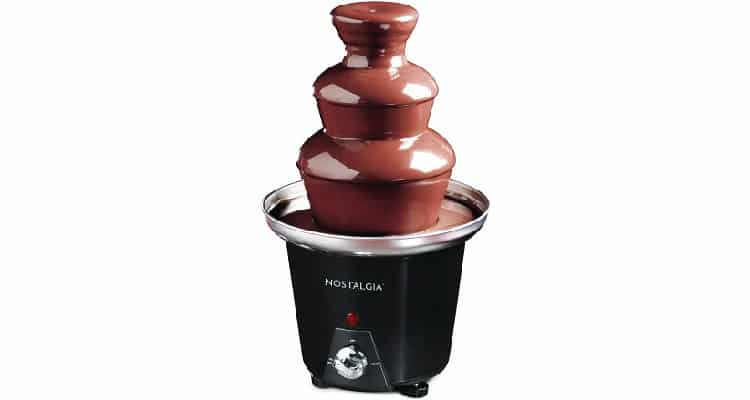 What can be a better housewarming present than a machine that produces smooth, yummy melted chocolate? A chocolate fountain could quite possibly be one of the best housewarming gift ideas for couples anyone has ever had. A product that truly epitomizes good times, your friends will love whipping this out every opportunity they get. 
3-tier fountain creates beautiful cascading effect and is easy to assemble and disassemble, making setup and cleanup a breeze
Chocolate can be enjoyed with strawberries, apple wedges, cherries, marshmallows, popcorn, pretzels, wings, vegetables, and more
Not just a chocolate fountain – it's perfect for Nacho cheese, BBQ sauce, ranch, liqueurs and more
Dimensions: 7.5 x 7.5 x 12.75 inches 
Product weight : 2.8 pounds

8. Welcome mat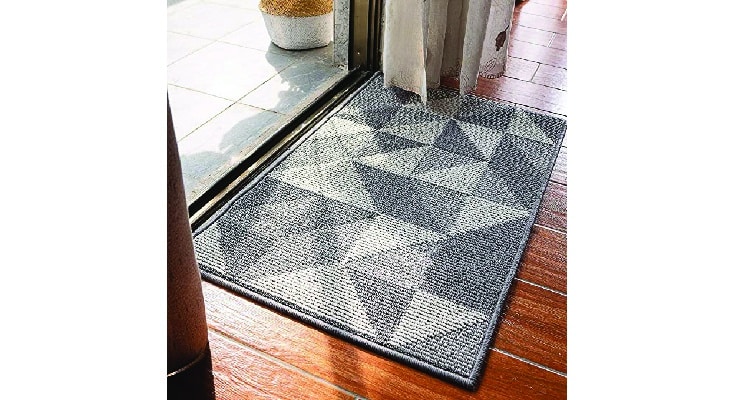 This welcome mat is a perfect idea, especially if you are a dear friend of the couple and have already had the chance to see the beautiful house. This edgy and abstract design can assimilate into any household. Imagine entering your loved one's house and this being the first thing you see. Yes, this is definitely a good housewarming present to give. 
Reinforced edge design ensures that door will not jam or door carpet will curl
Quickly absorbs moisture and it's surface helps to scrape off dirt, water, dust, grit, mud, sand, sleet, grass, slush, rain, snow from shoes instantly, keeping floors clean and dry
Underside of mat has durable TPR (thermoplastic rubber) backing so that it won't slip or scratch the floor
Related Reading: 30 Unique Engagement Gifts For Couples
9. Rechargeable salt and pepper shakers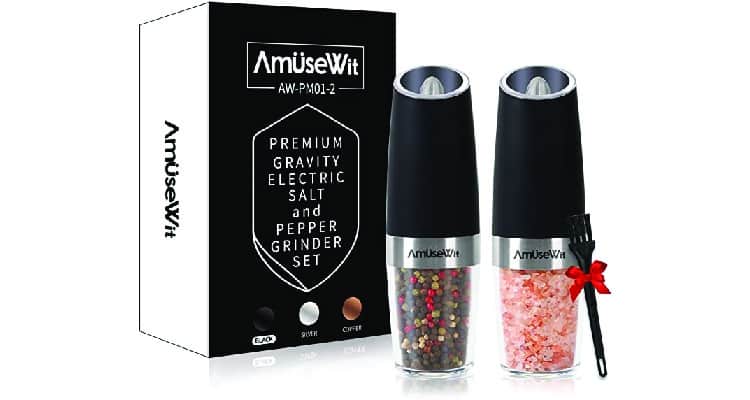 No matter how much people tend to complain, technology does make your life easier. Make the life of your loved one's less stressful and gift them these amazing rechargeable salt and pepper shakers as a housewarming present. These one-touch electric models are ideal for anyone looking for convenience and elegance so that's why this makes it to our list of housewarming gift ideas for couples.
Gravity activated electric pepper grinder; simply turn upside down and get fresh ground salt or pepper 
Comes with 3 white LED lights – easy to see how much salt or pepper is coming out of the grinder
Ceramic grinder is on top to keep your table or counter free of residue 
100% satisfaction; money back guarantee 
10. Dried flower bouquet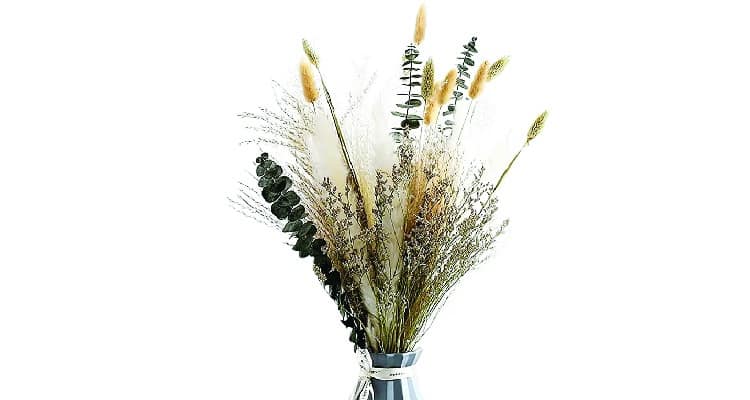 A naturally dried bouquet of flowers could be one of the more innovative housewarming gift ideas for couples. These naturally dried plants instantly add a luminous element to any house. And the best part? It has no deadline. How great is it to receive something that one doesn't need to take care of, at all. This is a great housewarming gift for older couples as it doesn't require much after-care or maintenance. Pair this bouquet with a beautiful vase and voila – you have a stunning, eye-catcher of a gift!
Has 7 varieties of grasses, including 10 pcs white pampas grass, 5 pcs white reeds grass,5 pcs reed grass in natural color, 5 pcs natural dried bunny tails, 5 pcs dried phalaris grass, 3 pcs green eucalyptus and some branches of dried preserved grass
Vase not included
Naturally dried in the sun, giving you an original to touch, non-toxic and harmless bouquet
Perfect for home, office, party, garden, festival, wedding, balcony and DIY boho flower arrangements
11. Coffee maker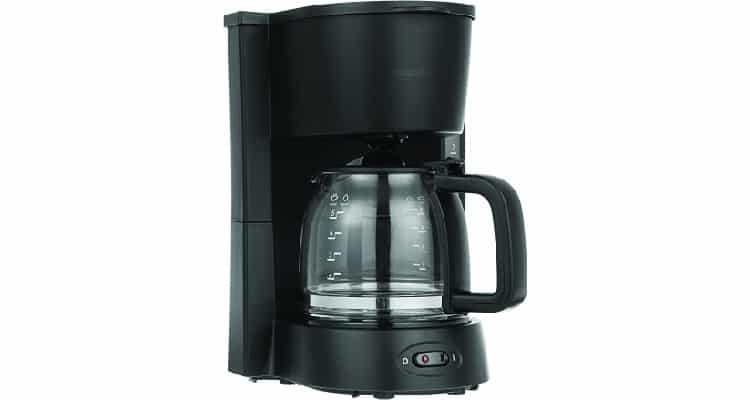 When you have a bad cup of coffee first thing in the morning, your whole day seems to go wrong. This is believed by many. After a crazy night out or even a romantic night in, if there is one thing that people look forward to when they wake up is coffee. Hence, a coffee maker as your housewarming gift to the couple would make them not only fall in love with you, but also thank you repeatedly. 
Space-saving coffee maker brews up to 5 cups of drip coffee at a time (25 ounces or 740 ml)
Removable filter basket with reusable soft mesh filter (no need for paper filters)
Anti-drip function allows you to pour a cup while brewing; features auto-shut off if carafe becomes too hot
Hand wash carafe and reusable filter (not dishwasher safe)
One-year warranty 
Related Reading: 21 Wedding Gift Ideas For Couples Already Living Together | 2022
12. Woven baskets
When you're cleaning your room or your living area and there's that extra stack of books, or laundry, or old photos that you're just not ready to get rid of, wouldn't you want something cute to store it in? There is no doubt that this housewarming gift idea for young couples, or newlyweds, or even an older couple, is a great and useful present. But be careful though; instead of giving this woven basket as your useful housewarming present, you just might end up keeping it for yourself. 
Elegant 15″ x 10″ x 9″ woven baskets will help to keep things organized and provide a modern look to your bathroom, bedroom, and living room
Comes with 3 x erasable hanging chalkboard tags and a chalk pen to help you label your baskets
Delicate, yet compact rope baskets will help keep floor and walls free of scratches, while maintaining a modern and adoring look for your house
13. Key holder 
What could be a better housewarming gift than a key holder? It's practical, it's affordable, it's smart and it's durable. Instead of having to put all the keys, and even face masks, in a bowl, I am sure the couple would be relieved to receive a gift where they can hang up these necessities just as they were meant to be. 
Enough space for sunglasses or even face masks 
The Lwenki Hanging Mail Organizer and Key Holder for wall with shelf, holds up to 20 pounds without warping, bending or splintering
3 upgraded hooks that allow mail organizer to hold heavy objects such as winter coats, bags, umbrellas and dog leashes
Four key hanger hooks and a shelf keeps sunglasses handy too
14. Fur throw blanket 
Be it for a cold winter night or just as a cozy home décor item, fur throw blankets can never go wrong. Fur throw blankets are basically like receiving a gigantic hug and never wanting to get out of it. If you keep wondering what the best housewarming gift idea for a couple could be, then this fur blanket is the answer. 
Made of 100% high quality polyester microfiber
4cm long hair fabric and skin-friendly mink fleece reverse are seamlessly sewed together with durable seam
No fading, no deformation and no fiber shedding at the drop of a hat
Comes in rich colors
30 days full refund if customer satisfaction not met
15. Guest soap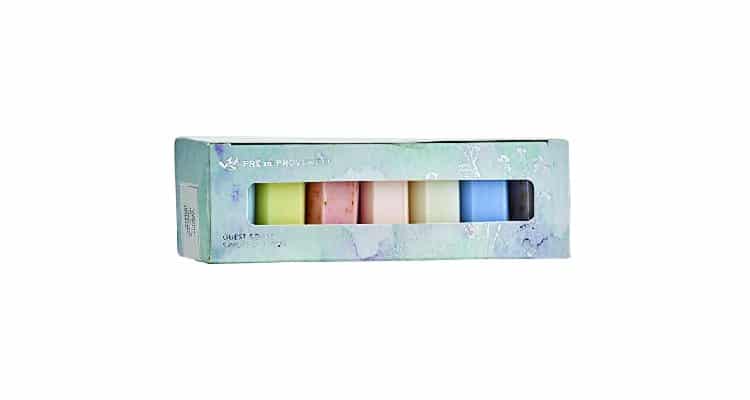 Guest soaps as housewarming gifts for newlyweds? Why not? Guaranteed they would never consider buying something so fancy on their own, so when they have guests and they take these out, they'll be heaving a sigh of relief. Their guests will love the fragrance and colors while feeling touched that their hosts went the extra mile for them.  
Set includes 7 x 25 grams soaps in 7 beautiful scents – lavender, starflower, ocean air, wildflowers, rose petal, milk and linden
Pré de Provence luxurious soaps create a rich, creamy lather to moisturize and soften skin
Made with quality ingredients the scent stays until the very last sliver
16. Breakfast tray 
Coffee, croissants and oodles of care all in one package? Sign me up. A breakfast tray is the perfect gift to give couples so that they get to spend quality time together. They can have breakfast in bed, evening tea and snacks in bed, maybe even wine and cheese in bed – mmmm, how romantic! When you think about housewarming gift ideas for couples that will make them closer together, nothing will check all the boxes like this breakfast tray. 
Bamboo construction – simplistic and natural
Includes handles for easy mobility; legs fold for easy storage; – measures 18 inches by 12 inches by 8 inches, when folded its 3 inches thick
Folding bed tray is perfect for breakfast in bed or TV dinners
17. Bath towels 
Giving towels as a housewarming gift for newlywed couples taking that next important step of their lives together as they set up home, is a sign of great affection. Help your loved one's create a bath experience centered on comfort and relaxation with these soft, fluffy towels.
100% pure cotton for softness, absorbency and durability
Great for daily use, hotel and spa, quick drying and multipurpose usage
Perfect for all skin types
18. Face masks 
After a long day of greeting, entertaining and feeding everyone at the housewarming party, the couple will probably have no energy left to make conversation with each other. But you know what might just make the couple feel relaxed and rejuvenated? The face masks that you bought them as their housewarming present. They can put these on and sit in comfortable silence while nourishing their skin at the same time. What a cozy, little activity for couples!
Face masks use natural ingredients like shea butter, aloe, tea tree oil, peppermint, green tea, lemon and other beneficial ingredients
From acne to dryness, this combo is perfect for every skin concern
Cruelty free face masks 
19. Bath bombs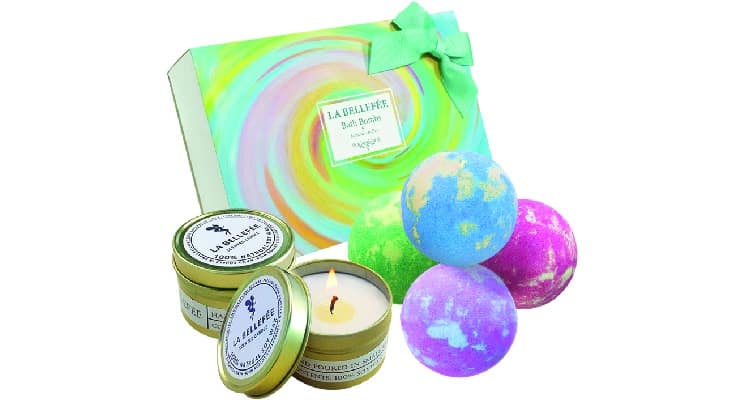 Bath bombs clean, deodorize, repair damaged skin and strengthen blood vessels. Why would anyone not want them? These bath bombs and their aromatic cascade will transport the couple into their own, private, sexy even, fantasyland and they'll have you to thank for that. Bath bombs are the most fun housewarming presents one can think of – they're great for couples to unwind with each other and relax in the tub together with wine and music playing in the background. Sounds like heaven to me!
Gift set includes 4 bath bombs and 2 scented candles 
Four, colorful large bath bombs rich in essential oils to moisturize your skin
Scents are rose, lavender, tea tree and lemon
 Weight of each bomb is 4.1 pounds (115 g), diameter 2.36 inches
20. Photo frame 
No house decor is complete without a photo display of your favorite people and memories of special moments. Regardless of age or how long they've been together, a couple will always have a photo of themselves that they would love to put up and that's why this photo frame would genuinely make a good housewarming gift for a couple, because it is a showpiece for you to celebrate your love. Create a heart to last a lifetime with Pearhead's thumbprint frame – simply press your thumb on the clean-touch ink pad, ink side down, onto the white beveled mat; have your other have do the same and voila…your own, special heart bonded together forever!
Decorated with silver designs and "Mr & Mrs"
Includes one clean-touch ink pad, acid-free white beveled mat, silver background mat, easel and triangle hanger
Product dimensions: 8 inches W x 8 inches H x .63 inches 
Dimensions for photo insert: 4 inches x 6 inches
21. Fruit basket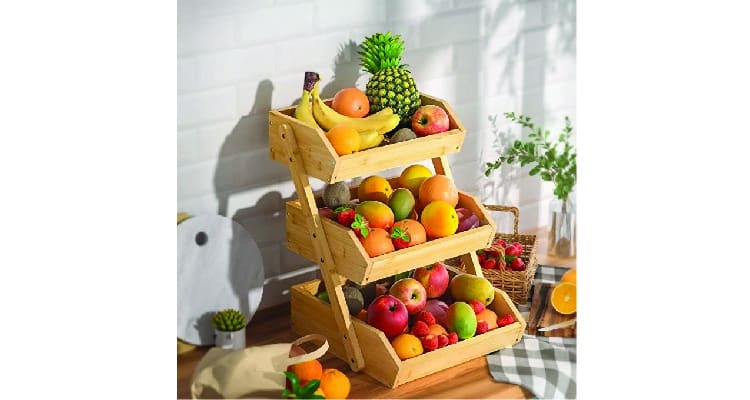 Fruit baskets are always an appropriate present, no matter the occasion. You can fill the basket with fresh tangerines, strawberries, cherries or oranges, and people will love it. As the couple begin setting up their new home together, your housewarming present will make sure that they'll always have a healthy snack at hand. 
3-Tier bamboo countertop fruit basket; each level can hold more than a dozen fruits and vegetables
Breathable bamboo structure, suitable for organizing fruits and vegetables, keeping them fresh and lasting longer
Total height: 16 inches
Related Reading: 24 Gifts For Minimalists – Simple Yet Practical Gift Ideas
22. Keepsake box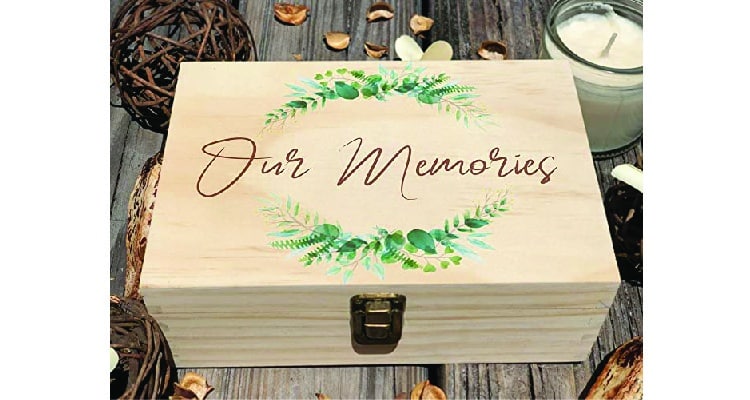 Give a keepsake box as your housewarming present to the couples so they can safely store things that are significant and meaningful to them, as they set up their place; things like ticket stubs from a movie or rock concert, memorabilia from their first vacation, love notes, etc. Twenty years from now, when they look back and open the keepsake box, they can take a trip down memory lane, going through every significant milestone and the memories they created. 
Can store photographs, plane tickets, stubs from concerts, etc.  
High quality UV print; inks are absorbed into the wood, making picture durable and unerasable 
External dimensions: 8.5 x 6 x 3 inches; Internal dimensions: 7.8 x 5.37 x 2.5 inches
23. Mortar and pestle set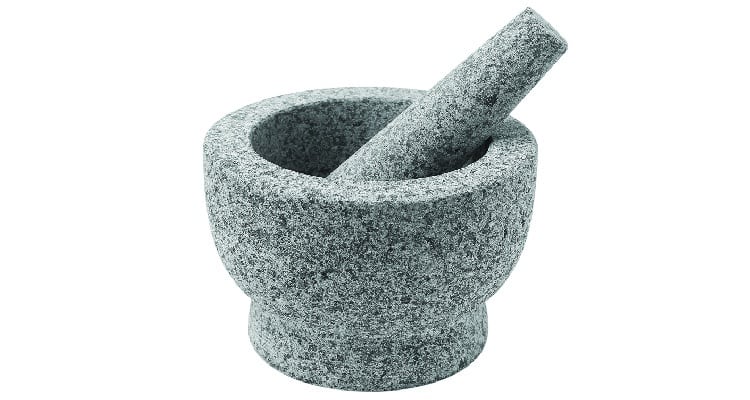 Apart from being a classic and traditional housewarming present, a mortar and pestle set can be a great gift for couples who love to cook. Grinding and smashing the ingredients to create a hearty stew or a fiery curry, can be as therapeutic as a massage for a young or an elderly couple. 
Durable and traditional manual grinding method ensures full flavors and aromas of the ingredients are brought to the fore 
 Use to pulverize nuts, seeds, ginger root and garlic; make homemade salad dressing, sauces and condiments, such as fresh mustard, guacamole, pesto, salsa, chutneys and more
Full refund available if customer doesn't feel satisfied with the product
24. Hanging sign 
Positive affirmations that are hanging around the house will spread optimism. This wall hanging can be a sweet housewarming present to the lovely couple to remind them that you only wish the best for them and hope their new home is filled with many blessings. What a beautiful thought indeed. 
Measures 5 inches x 10 inches
These Honey Dew Gifts positive decor signs are in simple and classic monochrome 
Sure to last and easy to maintain – just use soft damp cloth to wipe clean 
Can fit in with any type of home decor – from modern decor to rustic and anything in between
25. Couple's apron 
These matching aprons are the ideal housewarming gift for newlyweds. Not only are they great for foodie couples who enjoy making meals together, but they also guarantee a nice chuckle. This housewarming present is a great idea for couples who love kitchen romance. Cooking together and looking adorable too – that's a win! 
65% polyester; 35% heavy-duty, thick cotton
Perfect to use while barbecuing, grilling or baking
Easy to wash without fading or peeling
Do not use a dryer or dry-clean or spin-dry, lay flat or hang to dry 
I hope this list has been mighty useful and you've been able to pick which housewarming gift ideas for couples you liked the most. So what are you waiting for? Carry on and click on the best, useful and most thoughtful present you can give the happy couple. 
FAQs
1. What should you consider when finding a gift for the couple's housewarming party? 
You should consider a number of things like how is your relationship with the couple, what kind of a couple are they, what category of presents they would appreciate based on their hobbies and, lastly, what do you think they must need the most. 
2. What is the traditional housewarming gift?
The most traditional housewarming gift is cutlery. People generally tend to give some sort of acrylic or glass bowls, spoons or glasses or plates. 
3. What is a good last minute housewarming present? 
are plants. They are available easily and are affordable. They signify nature and freshness which the couple will surely appreciate. 
30 Self-Care And Wellbeing Gift Ideas – Because You Deserve The Best
35 Useful Travel Gift Ideas For Men – Best Gifts That He Will Love
36 Sentimental Gifts For Best Friends – Thoughtful Gift Ideas
Ask Our Expert
You must be Logged in to ask a question.