Buying the first man in your life is not a task to be taken lightly. Birthdays are those special occasions where you celebrate the ones you love. Your Dad's birthday is not only a special occasion for him but for you as well, especially if you stay miles away from each other. And that's why you want your present to remind him of you and how much you love him. It's understandable though, that since there are so many meaningful, creative, functional and unique things around…having a concrete birthday gift idea for Dad can be overwhelming.
Yes, it's true that no gift in the world can truly compensate for his love, affection and sacrifices for you. But, there is no harm in showcasing respect and love for him by gifting him something meaningful. Before you find yourself in a pickle over birthday gift ideas for your Dad and approach your mother or siblings for some guidance, take a look at our guide which includes gift ideas for all sorts of Dads in the world.
35 Birthday Gift Ideas For Dad From Daughter And Son
Your old man's birthday presents a massive opportunity for you to make him feel like the most special man in the world. You can sneak around behind his back and hatch a plan with your Mom and/or siblings, and come up with the birthday party of the year! Or you can decide to opt for a low key event for him and take him out to a fancy restaurant…whatever you decide to do, remember that a gift is one of the key ingredients to make anyone's birthday memorable. As his son or daughter, you will know best what your father needs and desires as a gift but in case you feel he already has everything or his tastes have evolved, then let us be your guide!
1. Pasta and noodle maker
We feel a pasta and noodle maker is easily one of the best birthday gift ideas for Dads who love to churn out pasta and noodles from scratch. Enjoy a healthier version of spaghetti and fettuccine at home with this pasta maker. With this gift, your Dad would be able to create and experiment with various kinds of pasta with ingredients like eggs, vegetables, herbs, and whatnot.
½ pound of fresh pasta in around 10 minutes; mixes, kneads and extrudes automatically
Mouthwatering gourmet/gluten free/colorful pasta; four shaping discs to create penne, lasagna, fettuccini or spaghetti
Dishwasher safe; easy to set up, dismantle and clean; includes storage drawer to hold cleaning tools and shaping discs
2. Portable fire pit
Impress your Dad with this indoor and outdoor portable fire pit. This is an ideal gift for Dads whose birthdays fall during winter. He can use this small and personal fireplace for adding warmth to his office space, the bedroom, the living room or even when he's sitting outside in the backyard or on the porch and the weather's a little noppy.
Portable tabletop for outdoor/indoor use; fueled by smokeless, odorless rubbing alcohol
Enjoy with friends and family; feel of a real fire; no need to clean-up; light and extinguish easily
Flame lasts about 40/50 minutes; avoid pouring/refilling fuel onto open fire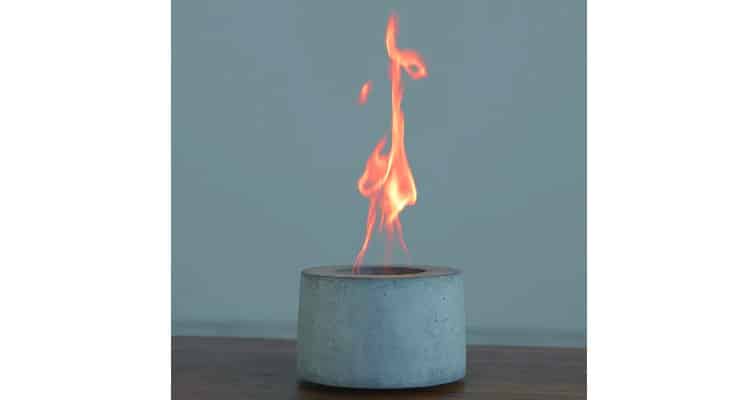 3. Electric toothbrush
If you care about your father's oral hygiene, why not consider ORAL-B's electric toothbrush as a birthday gift for him? It's easily one of those universal birthday gifts for fathers because who doesn't want their chompers to shine when they smile?! The AI here will track your brushing and guide you so that you don't miss any area.
Complements only ORAL-B Io refill heads; red signal if brushing too hard; green if brushing right
Display screen helps you customize your brushing; brush head is round with twisted bristles; one replacement brush head included
Brush reaches every contour for intense cleaning; timer ensures you brush for dentist recommended 2 minutes
4. Cocktail kit as travel companion
Encourage your Dad to let go and have some fun with this cocktail kit! This is one of the more useful gifts for Dads that also happen to be fun! For the dads who can't get enough of their cocktails. With this superb kit, he can mix his vodka, gin, and even champagne to create mouthwatering cocktails! He can also carry this with him on trips and excursions.
Enhance airplane journeys, hotel room experiences and outdoor events with this cocktail kit
Includes high quality ingredients to make 6 old fashioned cocktails
Created by expert bartenders and mixologists
5. Wireless Bluetooth earbuds
Wire-wrapped headphones usually make people's life inconvenient. That's why these wireless Bluetooth buds which are compatible with Siri, Alexa and Google Assistant fall under the best birthday gift ideas for Dads. Thanks to its 6 mic technology and wind protection, your Dad will be able to make and take calls anywhere.
12 mm speakers provide intense base; cancels out other noise
Compact design; magnetic case puts these headphones firmly in place
25 hours of battery; adjust button functions with My Controls; My Sound customizes your hearing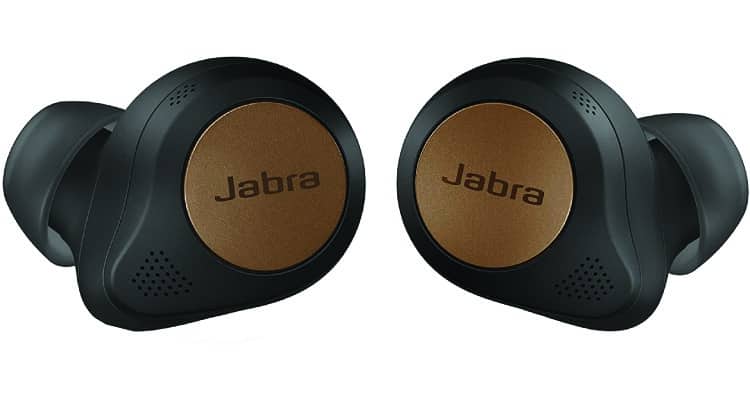 Related Reading: 41 Best Gifts For Mother-In-Law – Thoughtful Gift Ideas To Impress Her
6. Painless ear and nose hair trimmer
We get that no one likes to talk about ear and nose hair but you can't deny their existence, can you?! With this gift for Dad you'll be making this grooming process so much easier and yes, pain free. Thanks to it being washable and waterproof, your father will find it user-friendly and have no trouble with cleaning and maintaining it.
Gets rid of unwanted hair from nose, ears, eyebrows, face and beard painlessly; one-button design
Features dual-edge spinning blades system with protective cover on trimmer head
Waterproof and energy-saving; able to run for more than 6 months if used for 5 mins at a time
7. Entertainment with Echo Dot
This Echo Dot can easily be one of the best birthday gift ideas for Dad. Who doesn't love music? With this gift, he can stream songs from Spotify, Apple Music and Amazon Music and also enjoy audiobooks and podcasts.
Sleek and compact; crisp vocals and balanced bass; Alexa can play the news, tell jokes, set alarm and check the weather
Control your home; use voice to lock doors, turn on lights, adjust thermostats, turn on coffee maker
Hands-free connection with others; call friends and family who have Echo device or Alexa app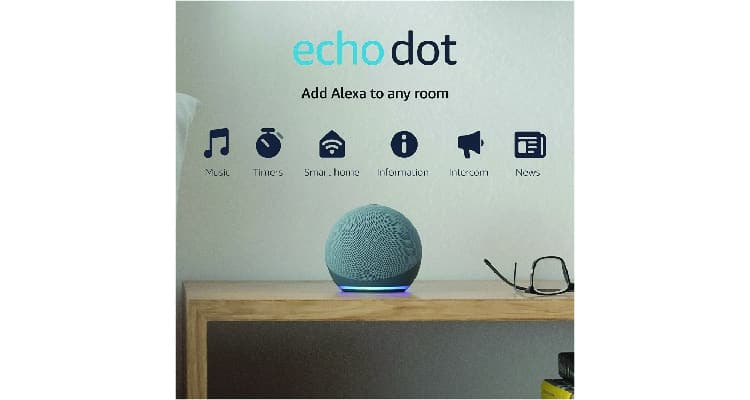 8. Aromatherapy diffuser to alleviate stress
This ultrasonic stone diffuser can be considered as one of the best birthday gifts for Dad from daughters. It not only acts as a décor and enhances the aesthetic of any room, it also scents up 500 square feet of area. It has an elegant ceramic cover and an optional LED light which gives off a candle-like glow.
Stone ceramic diffuser cover is made of quality porcelain
Two runtimes; BPA free plastic internal water reservoir holds 90 ml
Ultrasonic diffuser technology ensures no heat is used; maintains authenticity of essential oils
9.Sunscreen to take care of skin
Neutrogena's oil-free lotion sunscreen is one of the best birthday gifts for Dads from sons as it helps Dads to protect their skin when they are outdoors. These days Gen Z and millennial men take skincare seriously. If you think your father is complacent when it comes to taking care of his skin, then introduce him to sunscreens – the sacred ingredient of skincare!
Broad spectrum SPF 70+ offers protection against aging UVA and burning UVB rays to avoid sunburn
Best suited for outdoor sport activity; water and sweat resistant; electrolyte complex helps to maintain skin
Formulated with Helioplex technology; lessens chances of skin cancer and early skin aging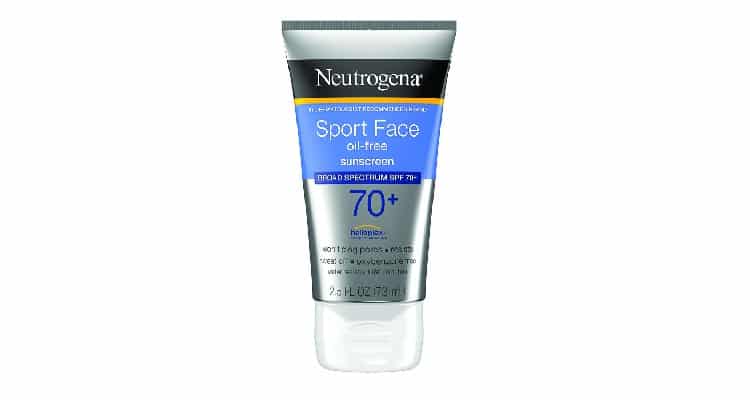 10. Bracelet for men
This authentic leather men's bracelet is no doubt one of the best birthday ideas for Dads. Here's why – this bracelet can be customized as per your or rather his liking with a name, coordinates, his wedding date, your birthday, symbols and so much more. Do not think twice about getting this gift for you old man!
Bar size is 14.5mm x 12mm; fits wrists: 6-7 inches
Bar material is silver / gold plated;band material is authentic leather
Remove jewelry for shower, pool and spa; keep it away from perfume and chemicals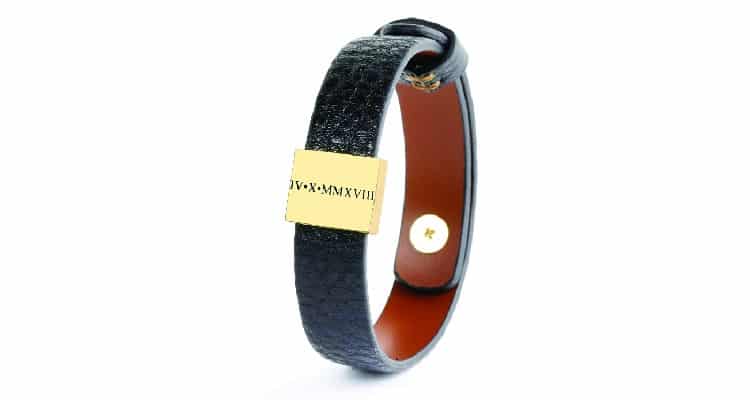 Related Reading: 21 Wedding Anniversary Gifts For Parents
11. Button-down pajamas set
Very few things can be better than gifting someone a goodnight's sleep! Consider this button-down pajama set as a birthday gift idea for Dad – it is so comfortable to wear and will guarantee a good night's sleep. He'll wake up all refreshed and recharged. The long sleeves give it a nice, classic look.
Fully cotton; includes button closure
Button-down collar and long sleeves; very classic look
Long sleepwear pants with elastic and flexible drawstrings; two roomy side pockets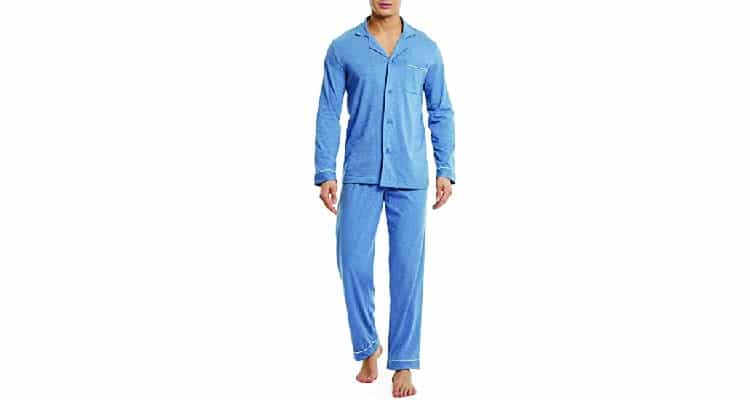 12. Plush long bathrobe
Pamper your father with this plush long bathrobe! This bathrobe is a genius idea for a birthday gift if he loves to lounge around in comfort or likes taking a relaxing bath after a long day. This soft and fluffy robe can be worn all day long and is a good birthday gift for your father.
Polyester and tie closure; super soft; created from coral fleece and provides utmost comfort
Machine washable
Includes front pockets and flexible waist belt to securely close the robe from the front
13. Personalized photo wallet
A personalized photo wallet is a good idea as a birthday gift for Dads from sons and daughters. If you are a tight knit family of four, then you can rope in your sibling too and gift this wallet to your Dad together. It can be personalized with first and last name, or just with the initials, photo or some catchy inspiring words.
Equipped with advanced RFID secure card – special metal composite built specifically to protect valuable information
Faux leather lining and zipper closure
Modern laser engraving applied; customize it with name, photo and words
Comes in 4 colors and 7 styles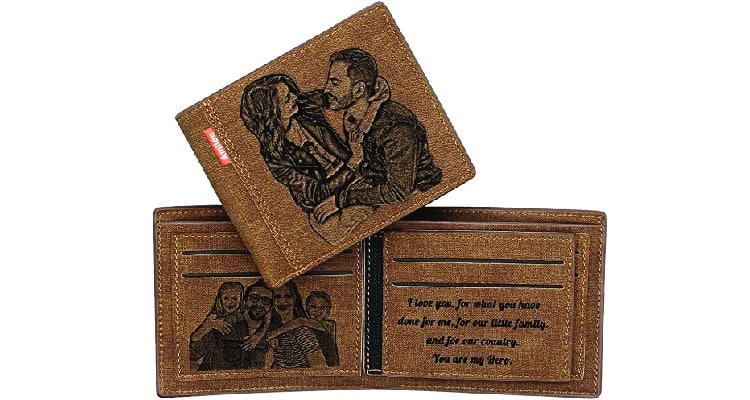 14. 20 oz funny tumbler
This gift is for all those fun-loving fathers whose relationships with their children are strengthened by humor. Easily one of the best birthday gifts for Dads from sons and daughters, this leak-proof tumbler which comes with a funny message, is a fantastic option for your Dad's special day.
Features the line "Like a normal daddy, but more awesome"
Double wall vacuum insulation; 20oz flask can hold any drink's ideal temperature for a long time
BPA free and durable
Go to container for smoothies, sodas, energy drinks, juice, hot coffee, iced cold teas
15. Personalized pocket watch
This personalized pocket watch made from premium zinc alloy, is an amazing birthday gift idea for your Dad. Not only is it a unique keepsake but also a fashionable alternative to the regular wrist watch. This pocket watch will remind your Dad that he is loved and treasured and that the bond between you two is unbreakable.
Crown on top symbolizes best wishes to Dad; stars at the bottom implies all families living happily together
Unique alternative to regular watch; battery powered; zero need to wind up before usage
Sits comfortably in the pocket; secured and easily accessed with the quality chain attachment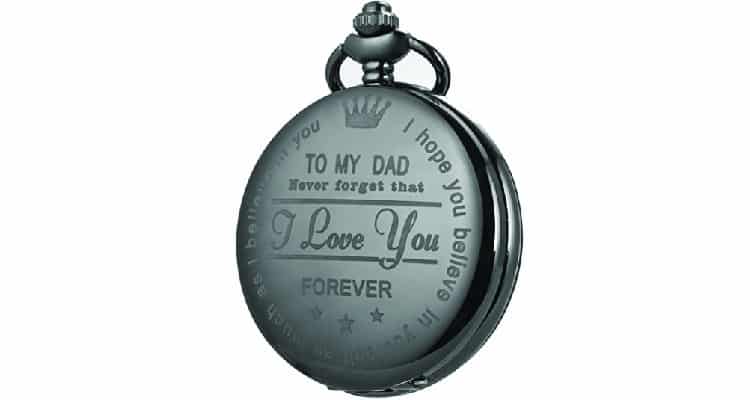 Related Reading: 16 Sentimental Gifts For Your Boyfriend That Will Melt His Heart
16. Retro wood Bluetooth radio
Listen to us when we say that a Bluetooth radio with a classic vintage look is a beautiful birthday gift idea for Dad. Time travel to the 50s with this retro radio and give the room a facelift. The built-in stereo speakers provide crisp and intense sound without any malfunction. It's a great birthday present for Dads who love listening to music and have a playlist for every occasion.
Features built-in stereo speakers that produce vintage tonal quality
Built-in Bluetooth compatible with laptops, smartphones, tablets
Comes with volume knob that also works as the power button; includes AM/FM tuner to switch stations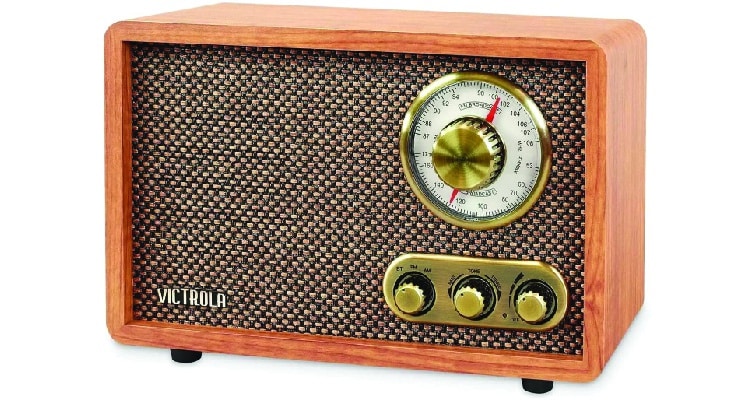 17. Handee clamp to reach inaccessible places
Make sure your Dad accomplishes a job in a few minutes instead of taking several weeks, with this Handee clamp! No doubt it is one of the best birthday gift ideas for Dads as it's designed like an extension clamp and helps the user to access spaces their hands can't reach.
Designed as an extension clamp to reach tights spaces where hands or other tools can't
Innovative tool makes job easy when needing to put on a clamp nut or bolt; designed to hold nuts bolts and clamps in adjustable jaws
Acts as a small vise grip; simply put in desired nut, clamp, or bolt in Handee clamp and tighten nut on other end to secure
18. Indoor and outdoor sprinkler controller
An indoor and outdoor sprinkler controller is an amazing birthday gift idea for Dads who have smart homes and believe in saving water and energy. This controller, which is compatible with Androids, iOs and web devices, will fulfill your Dad's watering tasks. He just has to get a hang of the WaterSense technology!
Features WeatherSense technology which provides watering based on site conditions such as slope, soil type, sun/shade, historical and live weather feeds
Automatically regulates controller to deliver right amount of water to plants
Wi-Fi sprinkler timer arrives in weather-resistant case; mount timer indoors/outdoors without weather damage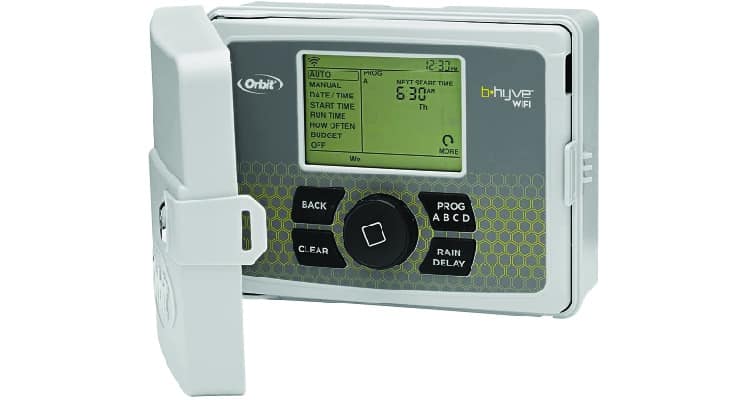 19. Portable beer dispenser
If your father is a beer connoisseur, then this portable beer dispenser is a good choice as a birthday gift for your father. This dispenser converts any beer's natural carbonation into micro foam thus making the aroma and flavor of the beer much better. It also accommodates various bottle/can sizes. Raises the fun of the beer drinking experience to another level.
25% faster pour than previous models; works with different kinds of beer like lagers, ales, sours, porters, ambers
Uses USB cord and wall adapter, making it convenient for home bar or outdoors
Made of zinc reinforced pc abs; has Titanium metallic and matte finish; avoid using dishwasher for cleaning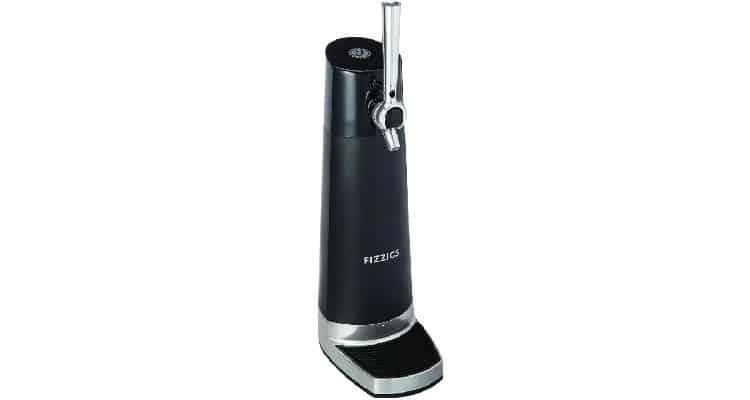 Related Reading: In Love With An Alcoholic? 8 Things You Need To Know
20. Digital pen for amazing creations
There is no doubt that a digital pen is THE best birthday gift idea for Dads if they are a digital art creator by profession or passion. This 2-in-1 touch screen pen comes with 2 ends which are equipped with a diameter tip and a fiber tip. The fiber tip is best for tapping and scrolling and it ensures that your touchscreen device doesn't get smudged by fingerprints.
Equipped with artist glove; can rest your hand on screen without worrying about capacitive screen detecting palm
Gloves can be worn on both hands; dissolves fatigue due to hanging palm
No need for USB or Bluetooth connection; one-button operation; ideal for drawing and note-taking
21. Slim wallet with money clip
We all run out of ideas for birthday presents for our Dad when he has literally everything under the sun. If you are in the same boat, then we recommend you think about a birthday gift which will always be in season. Take this slim wallet for example – it can act as a pretty nifty gift especially if your Dad frequently complains about a bulging wallet.
No bulging; features 11 card pockets; slim wallet is perfect for carrying debit/credit/business cards
Protects against data theft thanks to RFID scanners; outside notch lets you push out cards with ease
Metal money clip enables the user to clip several bills together inside the wallet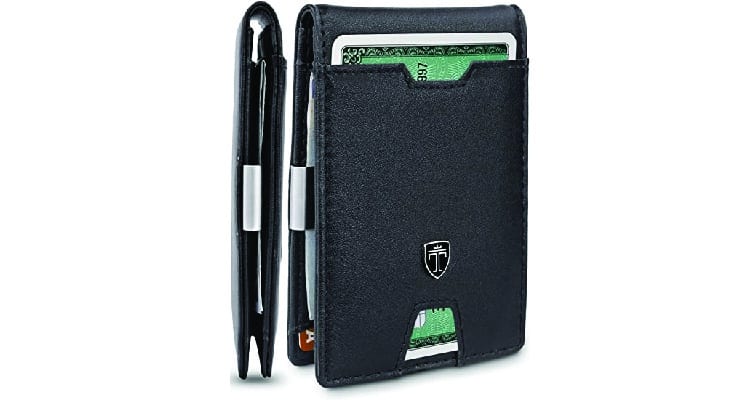 22. Camp mug
Activities like camping enhance the father-son bond. Imagine enjoying the beauty of nature while having heart to heart conversations with your old man. Make your Dad's camping experience even more enjoyable with this unique birthday gift for dad from son – a camp mug which will shield his hands from hot/cold contents while keeping coffee, tea and any other drink well-insulated.
Mag Slider lid provides barrier of protection for maintaining the natural temperature of drinks
BPA- free; dishwasher friendly; hands stay dry due to the no sweat design
Duracoat coating on the colored tumblers are sturdy; won't peel, fade or crack
23. Comfortable travel pillow
Nothing beats a travel pillow if your Dad frequently travels for work and/or pleasure. It's definitely a good birthday gift idea for your Dad as this pillow will ensure that he doesn't get a crick in his during travel. It's a win-win as it will also prevent his head from falling forward! After all, who likes a pain in the neck, am I right?
Adjustable rope lock helps fix angle and size of pillow to meet different neck requirements
Memory foam pillow is very soft and super breathable; fresh new pillow after every machine wash
Protects neck while traveling via plane, car, train, bus; no extra space for pillow needed as it can attach easily to luggage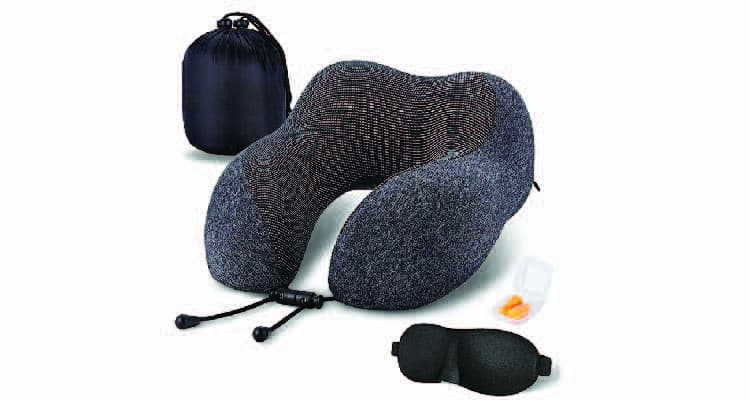 24. Digital meat thermometer
Tired of overdone and undercooked food? If cooking is an activity that you have enjoyed with your Dad since you were a little girl, then why not consider this digital meat thermometer? It's no doubt a unique birthday gift for Dad from his daughter.
Instant read thermometer reads temperature in 3 seconds; works great with meat and potatoes
Compatible with beverages, baking bread, oil for frying, candy making; works as a grill/baking thermometer
Displays temperature of food on LED screen; waterproof and dishwasher friendly; easy to clean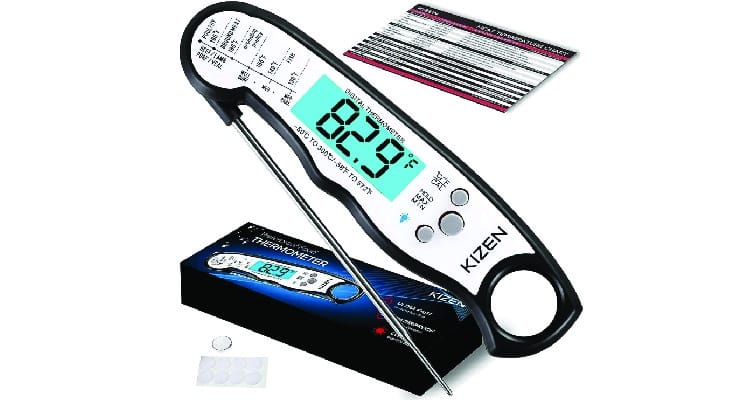 25. Eco friendly razor with bamboo handle
Your Dad will dig this eco friendly razor as it has the power to give him a smoother and cleaner look – as if done by a professional. No one can challenge the notion that it's NOT an amazing birthday gift idea for Dads because most Dads need to shave! Give this gift a serious thought because this razor will ensure that your Dad won't get irritated by ingrown hairs.
100% bamboo handle; stainless steel parts make it sturdy and durable
Cost-saving; just buy blades once you have the razor
Includes user manual filled with information on after shave treatment and homemade shaving recipes
Related Reading: How An Eco-friendly Lifestyle Can Spice Up Your Dating Life
26. Air fryer for healthy cooking
We know that daughters worry about their father's health constantly and that's why to lessen your worry we have a unique item which will be voted as one of the essential birthday gifts for Dads from daughters. This air fryer will give him tasty and finger licking food without all that greasy oil! It's different from the traditional fryer in the sense that it uses 98% less oil but still provides a crispy and fried finish to the food.
Compact size; ideal for small kitchens, offices, RVs, dorms; lets you cook at temperature you wish
Control temperature manually; 60 minute integrated timer enables you to air-fry chicken, frozen veggies
Reheat yesterday's leftovers and dessert; top rack is dishwasher friendly; basket is nonstick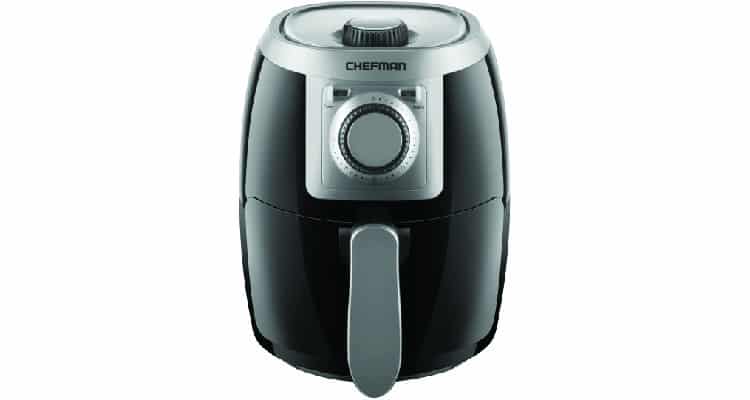 27. Wine aerator for the wine lover
Dads who are wine snobs will just love this wine aerator as it will become an important part of their collections. In case your Dad isn't convinced, make him have wine with the aerator and also without it. We guarantee you that he'll notice the difference and tell all his friends about it too. Once it's been given the Dad seal of approval, who knows others might follow your lead and go for this too. And who can blame them? This is definitely one of the top gifts for a Dad's birthday!
Includes big aerating chamber and air intake system that uses Bernoulli effect to infuse wine with oxygen
Rubber stopper comes ribbed and tapered to make leak-free seal for wine bottles of various sizes
Effortless cleaning – disassemble aerator and clean with water; acrylic pour spout is ergonomically slanted for drip-less pouring
28. Luggage bag case tag
Raise your hand if your Dad is a travel junkie! Cheer on your old man with his unquenchable thirst for travel by making sure he doesn't experience anything unpleasant like missing baggage. Travel tags are a super birthday gift idea for Dads who enjoy traveling often. No more confusing your bags with someone else's thanks to these travel tags.
Made of polyurethane leather, eco-friendly; durable buckle made of stainless steel
Strap extended to make it convenient to attach tags to big items; printing information card has 2 sides
Protect personal information with privacy flap; flap can be opened slightly to ensure it is yours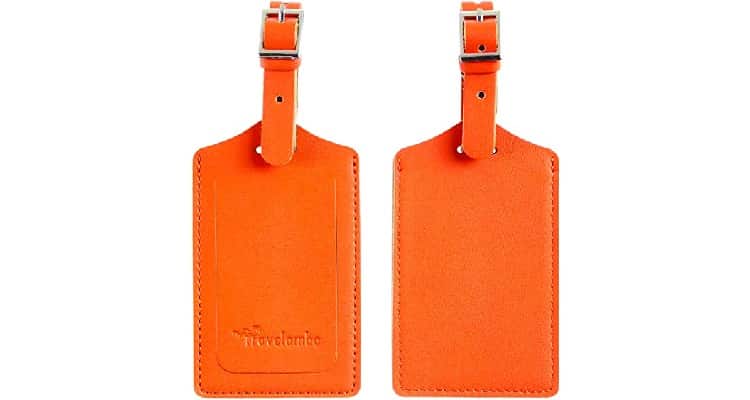 29. Waffle maker
If you feel your Dad could up his waffle game and help you pack some awesome waffles for your children, then don't hesitate to get this waffle maker for him. We feel you are killing two birds with one stone here! Not only are you choosing a useful gift for Dad, you are also making sure that he shoulders some of the breakfast making responsibilities. Wink, wink!
Has 4 quarters and deep waffle pockets; can bake 1 large traditional Belgian waffle at a time
Features dual indicator lights along with 5 setting browning control; control your waffle's cooking temperature
Coated waffle grids are non-sticky; thermostat can be regulated with red and green
30. Fish 'n Filet knife
Your father will enjoy this fish knife as it will make the process of cutting fish super easy. This kind of knife is an excellent choice as a birthday present for Dad – the knife's strong but flexible blade will offer him excellent control while cutting fish and turning it into a feast. Rest assured no meat will be wasted while he cuts along the backbone and under the skin.
Includes Swedish stainless steel blade along with classic Rapala bird varnished handle
Features an authentic leather sheath accompanied by single-stage sharpener
Polymer inserted inside leather sheath to ensure blade doesn't poke cutter
31. Essential tools for grilling
Gift your Dad this grilling set and watch him come up with mouthwatering dishes! This gift set consists of 20 important tools for grilling. The fact that it includes skewers, cleaning brush, spatula, digital temperature fork among other essentials seals the deal for us and makes it one of the best birthday gift ideas for Dads.
Includes 20 essential tools like grill tongs, chef's spatula, silicone basting brush
Perforated spatula with serrated edge makes cutting easy; features built in bottle opener
.Digital temperature fork comes with pre-set temperature and built-in alarm; say goodbye to overcooking your meat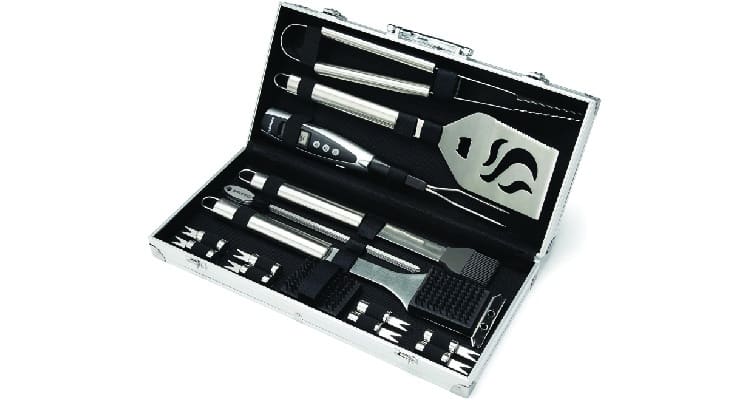 32. Foot massager for pain relief
Does your father frequently complain about tired feet? Make his life easier by gifting him this foot massager. This foot massager is a superb birthday gift for fathers as it massages and stretches the muscles in the foot and toes and gives relief from sore and tired feet. It also takes care of heel pain.
Best product for walkers, cyclists, runners and other athletes as it helps in bettering athletic performance and lessens pain during exercises
Create a cryotherapy pain relief experience with 'freeze the foot roller'; great massage for tired feet
Easy cleaning; slip resistant and doesn't scratch floors; composed with natural latex material; conforms to the shape of any foot size
33. Virtual Reality Headset

Today, thanks to Metaverse, almost everyone is into virtual reality! Get your Dad to experience a smooth and seamless journey into this world too. Your favorite man will be able to enjoy complete immersion with 3D positional audio – no doubt the best birthday gift idea for Dads who love gaming and immersive experiences!
Features a superfast processor and high resolution display; hand tracking and haptic feedback come together to make the virtual world real
Enjoy a mind boggling VR journey with 250 titles with fitness, gaming, multiplayer entertainment
Includes a lightweight wireless headset with intuitive controls and built-in battery; carry your portable Quest 2 wherever you want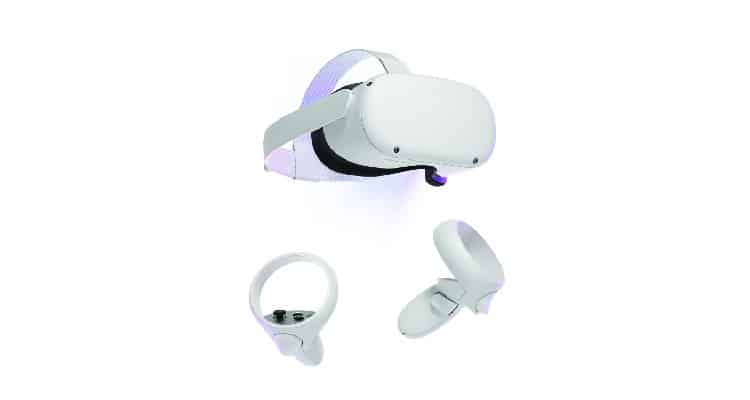 34. Therapy light to enhance mood
Have your Dad experience some natural light therapy to make him feel relaxed and rejuvenated. If he suffers from winter blues, insomnia and sunlight deprivation then there can be no better birthday gift idea for your Dad. This one is easy to use both at home and on the go!
Provides up to 10,000 lux for effective and natural light therapy; experience can be customized with 3 brightness levels
Comes with countdown timer; boosts mood, sleep, focus and energy
Features detachable stand and wall mount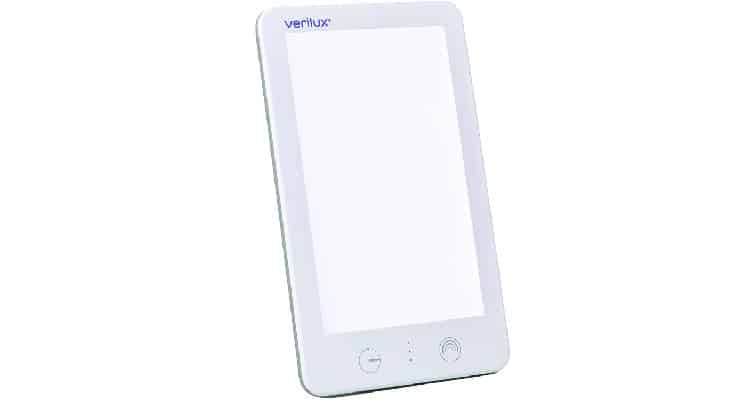 35. Sunglasses to make him look fashionable
If your Dad moves around outdoors a lot and is always on the go, these sunglasses will provide the protection he needs. Not just that, they're oh so fashionable and will have him stand out from the crowd – a solid reason to consider this as a birthday gift idea for Dad. This gift will include a premium bamboo case and microfiber cleaning cloth – so your Dad won't lose them and neither will he have a hard time with cleaning them. So protect your Dad's peepers with these super-rad sunglasses and make him look stylish while doing it!
Fits without hassle; complements any face shape
Built with 9-layer polarized lenses and double UV blocking, coating and polarizing film to protect eyes
Includes sturdy bamboo sunglasses case, pouch and cleaning cloth for convenient storage and maintenance of sunglasses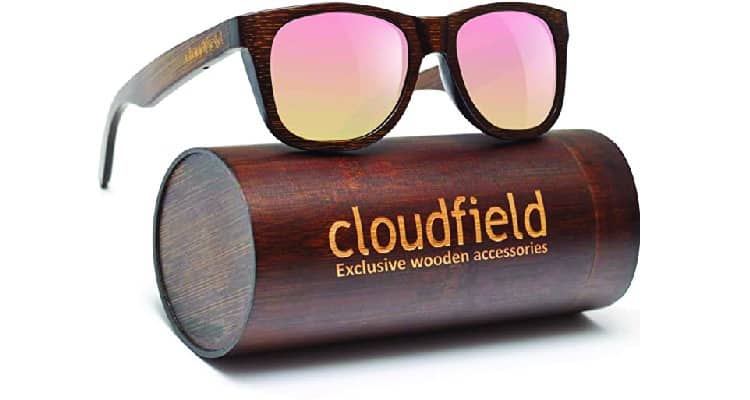 Coming up with birthday gift ideas for any Dad is not an easy feat; that's why we hope that by now you have a decent idea about what you would like to gift your Dad. Don't worry about your gift choice because at the end of the day as long as you take care to package it with love, warmth and affection, he'll dig it and flaunt it in front of it everyone!
32 Birthday Gifts For Fiancé – Romantic Gifts For Him And Her
30 Best Gifts For Pregnant Women For Extra Care And Pampering
Ask Our Expert
You must be Logged in to ask a question.