If you have friends and loved ones who appreciate brewing and drinking beer, you might want to give them something better than a pack of beers as a gift. It should reflect style, taste and love all at once, which is why this is the perfect read. In this article, we're going to list the best gifts for beer lovers, and rest assured, they'll love you for the rest of their lives.
The Best Gift Ideas For Beer Lovers To Impress Beer Snobs
Be it an anniversary or a birthday, these unique gift ideas for beer lovers are suitable for every occasion. For those who value their relationship with beer above all else, these gift ideas will make sure they enjoy their passion even more. Ranging from pretty cool gadgets to premium glasses, the gifts for beer drinkers mentioned here will heighten their experience. Or you know what, you can always display these gifts at a party or an occasion, have a couple of chilled drinks, and then gift it to them. This would sure make for a good surprise, eh?
1. Host freeze beer glasses
Do you still use normal glasses for sipping your beer? How does it even matter, I hear you ask. Oh, but it does! With these beer glasses, you can keep your brew cooler for a longer period of time. The glass is made with silicone grips and plastic to ensure you enjoy your drink without any hassles. So whether you're outdoors or indoors, you can have your drink chilled, as it should be. When in doubt, order these glasses without any hesitation. They're suitable as birthday gifts, anniversary gifts, Christmas gifts for craft beer lovers, and every other occasion where you're looking for something functional and stylish at the same time.
The cooling gel filled in the plastic walls of the glass keep any beverage at the ideal temperature without any required installation or setup
Plastic construction that is fully BPA-free ensures easy outdoor usage with no reactions with the drink
Has 16oz volume capacity for any beverage, be it tea, coffee, or beer
Silicone grip keeps your hands warm and comfortable while the drink remains chilled
Related Reading: 21 Gift Ideas For Basketball Players [Boyfriend Loves Basketball]
2. GrowlerWerks uKeg Go Carbonated Growler & Craft Beverage Dispenser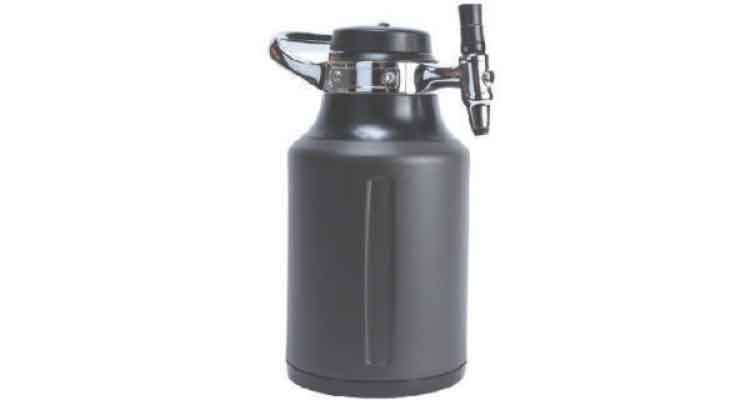 If you've packed beer for your picnics and trips, you know it just doesn't taste the same once you reach your destination. The time-lapse and external conditions make sure you don't get to enjoy your beer chilled. This beverage container, optimal for personal use, can keep all of your beverages fresh and carbonated for days on end. It's portable with a carry handle, powder coating and a hard rubber base that keeps cans and bottles safe from dents, breakages and scratches. It's ideal for creating beverages at home, and the container keeps it chilled for several hours. Perfect as gifts for beer lovers, especially those who like to brew and/or love traveling. These dispensers are perfect for storage everywhere, be it indoors or outdoors.
Regulator cap is streamlined allowing you to choose between different carbonation settings for different drinks
Patented system for carbonation keeps beverages from soda to beer to cocktails fresh and bubbly
Dispenser tap makes it easy to pour and store your beverages
Insulation and flexibility helps you brew your own flavors
3. Cap Guns beer bottle opener
We all have somebody in our lives who just likes to party anywhere and everywhere, don't we? For those friends, this gift idea is the ultimate one. You can take it to any party and use it for some wonderful socializing games. Combining a bottle opener with a shotgun tool, this product can be used anywhere with as many people as you like. To reload the bullet, all you need to do is open another bottle. The product set also contains multiple accessories that you might need to have a little shooting contest in your backyard or at some evening party. When it comes to beer-themed gifts, you'll rarely chance upon something as fun and simple as this opener.
Comes with 2 guns, 3 target coasters (each distinctly made), target stands to support the coasters and a case
Also comes with 2 silicone caps that you can use to cover your open beer
Made of premium quality ABS polymer that ensures stability and strength
Related Reading: 21st Birthday Gift Ideas For Him And Her [Choices That Matter]
4. Beer chiller sticks for bottle head
Searching for a product that has a premium touch to it while also being economical? Well, look no further. These chiller sticks make for a beautiful gifting option while simultaneously being light on your pockets. They keep your beverage cool throughout while preserving its taste. It comes in different sizes to fit into all kinds of bottles, be it the extra-long ones or the extra short. The sticks contain a coolant that ensures chilled drinks for you, especially ideal for dinners and family gatherings where one bottle is consumed over a period of time. It is perfect for all types of drinks and beers, be it imported, domestic, or crafted. The product also comes with a stylish bottle opener made of stainless steel.
Simple and convenient to use
Only requires drying and freezing after usage so as to be available for another round
Comes in a gorgeously designed box rendering it suitable for gifting on any occasion
Product set contains three chiller sticks, two 8.5 in and one 6.5 in
5. Hoppy IPA brew candle
Looking for beer-themed gifts for friends who enjoy aesthetics and minimalist items? These craft beer candles would be the perfect choice. Available in a variety of scents, each highlighting the specific notes of different types of beer. So feel free to pick the scent as per your preference. They're manufactured by upcycling beer bottles via different steps that involve cutting and cleaning. Combined with the fact that it's made of soy wax and has a lead-free wick, it is an environmentally sustainable product. Not just that, it also serves as a great aesthetic piece on any shelf. You can also get discounted per ounce price on purchasing them in sets of three. Fun, stylish and with a great aroma, these candles are for anyone who appreciates a good scent. To top it off, you'll also be helping a small business when you purchase these products.
Come in 8oz containers and made using soy wax
Has an average burn time of over 40 hours
Comes in six variants, each with a unique scent: Hoppy Iva, Vintage Merlot, Vanilla Porter, Bourbon Whiskey, Breakfast Stout
6. StowCo small portable cooler bag
If you have a partner who is a beer lover and a travel-buff, this will be a great gift idea. It looks elegant from the outside, resembling a laptop case that can be used to hide beer bottles as well. At any time, it can accommodate up to three wine bottles, six beer bottles, seven-pint cans, or ten beer cans. Forget all the ice sheets, ice cubes and all the inconveniences that come with having to store your beer. With this cooler bag, taking beer or wine with you becomes comfortable and stylish at the same time. It saves space while keeping your drinks cool and safe. Whether you're hiking, hanging out at the beach, or planning a golf trip, this bag is the perfect solution. 
Insulation via multiple closed-cell foam layers helps to keep drinks chilled for up to 5 hours
Bottles are protected by a semi-rigid case that keeps them from clanking and spilling while also offering mechanical shielding
Lining is stain proof, can be easily cleaned using a wet paper towel after usage
Related Reading: 25 Gifts For Beach Lovers [Gifts For People Who Love The Beach]
7. Beef Jerky snack pack
You can't go wrong with food, can you? A great gift for anyone who loves snacking or even just loves beer, this jerky is made using craft beer. It's marinated for 1-2 days in craft beer after which seasonings related to beer flavors are added to it. Whether someone is craving some beer at any random time of the day or wants to have some delicious snacks at a party, this beef jerky is a great gift idea for beer drinkers. Made using ingredients sourced from local breweries in small batches to ensure premium quality, the prime focus of these products is to make them taste like beer. The flavor is there, but it never interferes with the taste of the beef jerky either, which makes it an ideal snack for barbecues, night parties, or any event for that matter.
Comes in three flavors: Wheat, India Pale Ale and Porter beer
Medium soft texture makes it perfect for tearing and chewing without feeling rubbery
Made using 100% sliced beef filled with quality beer flavor
Related Reading: [In A Hurry] 21 Best Last Minute Christmas Gift Ideas | Christmas Shopping
8. LEGACY 6-bottle beer caddy
Beer is often best enjoyed with others, and what better way to enjoy it than with lots of beer bottles? But transporting beer bottles is easier said than done. Not anymore, with this beer caddy, you can easily carry 6 bottles at once. What's more, you can look good while doing so. With a vintage touch to it, while not compromising on its strength and reliability, this is a great accessory for those who love traveling or hanging out in the open. Its insulated quality makes sure your beverages remain cool for a long period of time. The inner divider can be easily removed, allowing for a variety of containers and beverages to be carried. This product is especially perfect if you're particularly looking for the best gifts for beer lovers who're older.
Built using canvas, steel, polyethylene, polyester and cotton
Soft-sided exterior is made of waxed cotton canvas
Shoulder strap can be adjusted to suit one's comfort
Comes with a bottle opener attached to a retractable string
9. Siveit wooden bottle opener
A safe choice for any beer lover, this bottle opener is the perfect gift for any occasion. It can be installed and hung up anywhere, be it in one's kitchen, cabin or patio. Not only is it a functional gift, but it also serves as a great piece of home decor. The fir wood renders it a vintage quality that looks gorgeous wherever it's mounted. Beer bottles can be easily opened with just one hand thanks to the strong cast iron fulcrum and tooth. It's also a great gift for those who like collecting beer caps. It can be assembled and disassembled in no time which means you can use it for temporary purposes as well as permanent ones.
Made of fir wood which is lightweight, durable and corrosion-resistant
Bottom string bag collects caps easily
Hook made of stainless steel ensures easy installation on any wall
10. SoBoho 8oz stainless steel walnut flask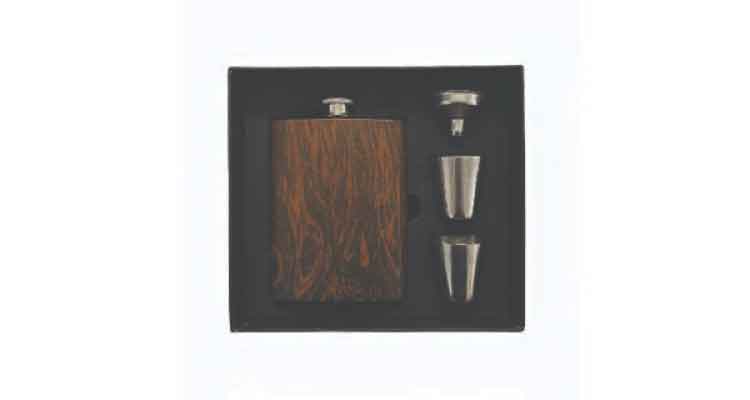 When it comes to selecting the best gifts for beer lovers, a flask is always a safe and classy option to go with. With a design and look that works for every occasion and every person, be it your partner or your dad, be it Thanksgiving, Christmas or New Year, this product is gorgeous and economical at the same time. It's made using stainless steel which offers it durability and strength. Perfect for usage in both indoor and outdoor settings. The realistic wood print is sure to draw attention.
Can hold liquor up to 8oz in volume
Set includes a gift box, a flask, a flask funnel for pouring the liquor and two glasses for shots
Made of stainless steel with a vintage wooden look printed on it
Related Reading: 21 Cool Gadget Gift For Men [Best Gadget For Him]
11. GreatGadgets classic beer holster
Perfect for all your friends, especially those who enjoy outdoor activities. This holster keeps your favorite beverage at arm's length! With its patented design to suit all body sizes and accommodate most standard beer bottles, it ensures your beverage is stable and handy at all times. The fun part is, you can work easily with both hands while taking a sip every now and then. With its quality manufacturing and durability, it is one of the best beer themed gifts you can give someone. The subtle brown color also matches the color of most belts so it blends in with your appearance.
The water repellent surface keeps it safe from any damage by the beverage
Has an ergonomic design that easily fits on the wearer's hips
Made using real leather, also with nylon threads and metal studs
Can fit most cans of 12oz volume
12. Personalized beer glass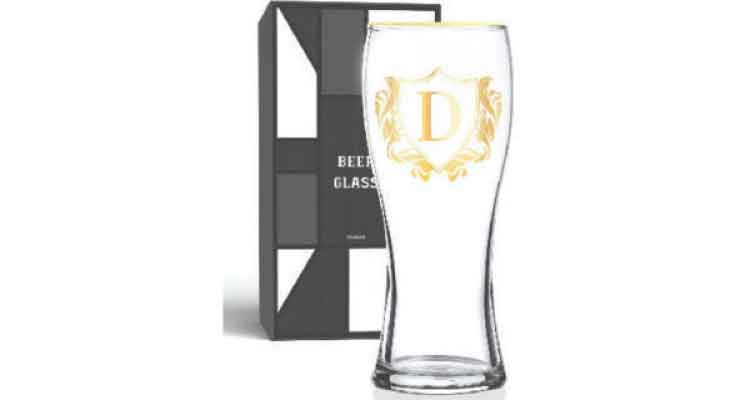 There aren't many better gift ideas for beer lovers than gifting them something especially created for them? And what simpler and better way than to give them personalized beer glasses? The monogrammed designs look fantastic and are sure to please any beer lover out there! The print is gold in color and looks great. These glasses are designed such that both small and large hands hold them with ease.
Customization done using metallic ink for permanent usage
Made using non-toxic materials that are completely free of nickel, lead and cadmium
Has a volume capacity of 15oz
Comes with a wonderful gift box and  greeting card
Related Reading: 40 Romantic Gift Ideas For Couples – Gift Ideas For Him And Her
13. Unlabeled — the blind beer tasting board game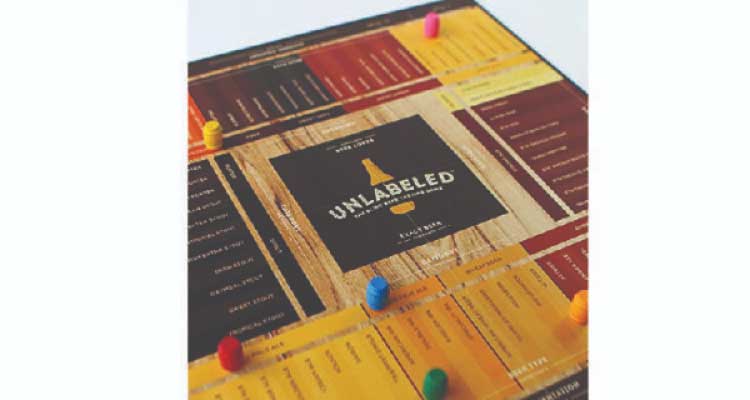 Do you think you and your friends are pros at beer tasting? Then this game is for you. As the name suggests, this is a beer-tasting board game. Here, the players bring 1 to 2 beer bottles with hidden labels to the party. To make it more fun and difficult, you can always bring some good ol' homemade beer. Every round, the players try to guess the different characteristics and types of beer they sip. After everyone guesses, the label is shown and points are rewarded. If you think you know the exact beer you just drank, you can go for an all or none. A fun and indulging game for beer lovers across ages and interests. This is a great fun activity at any party or hangout.
At one time, anywhere between 2-6 people can play the game
The more the unlabeled beer bottles, the merrier the game 
Helps elevate one's appreciation and knowledge of beer tasting
14. Beer soap 6-pack
Easily one of the strongest contenders in the selection of best gifts for beer lovers who just can't get enough of the beverage. Now the beer is even in your bathroom. Manufactured using 100% natural ingredients ranging from orange peels and crushed oats, these soaps contain all sorts of nutrients, which is why they're ideal for nourishing the skin. The scents vary across sweet, spicy, roasty and more, depending on the beer flavor. A product anyone will love even if they're not a beer fan. After all, this is a treat for the senses, be it smell or touch.
Can be used during a shower, as a shampoo, or as a shaving cream
Completely made using beer and other natural ingredients and is good for your skin
Manufactured in small batches, prioritizing the quality of the product
15. USA beer cap map
For those who love beer and have a knack for collecting things, this is a fascinatingly innovative product. Whether it's an imported bottle or a domestic one, this framework holds all types of caps. Not only that, but it can also hold twist-offs. With fine details and a semi-gloss sheen to it, it looks perfect wherever it is displayed. It can hold up to 69 caps which leaves plenty of room to experiment and diversify your collection. This `Made in the USA product' would easily satisfy those looking for unique gifts for beer lovers.
Comes with previously drilled holes for easy mounting and removal
Mounting nails are included with the product
Manufactured using maple wood that provides a yellowish sheen
Related Reading: 32 Christmas Gifts For Parents – Best Useful Gift Ideas
16. Craft A Brew American Pale Ale Reusable Make Your Own Beer Kit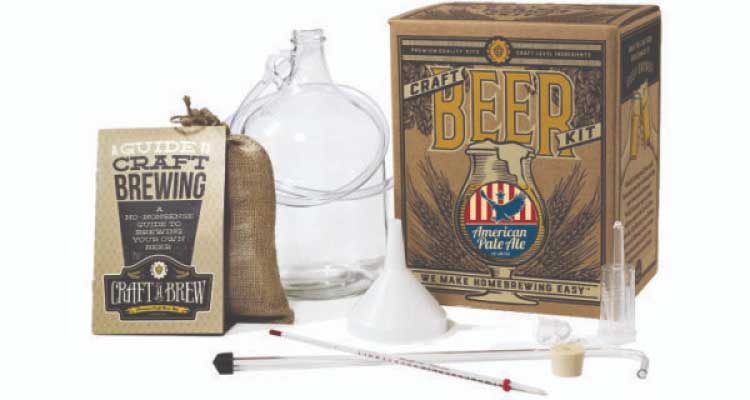 This is the best gift for all beer aficionados out there. Irrespective of whether you have prior experience in brewing or not, this kit helps you brew the perfect American pale ale. Crispy and bitter with a sprinkling of light malt flavor, it's suited for consumption at any time of the day. Share it with your friends and let all the compliments pour in because you just can't go wrong with this easy-to-use home kit. Moreover, all you need in order to prepare another gallon is to get a new recipe kit without requiring any new equipment!
Pieces of equipment are reusable meaning you can brew beer several times using the same kit
Can be used to brew up to one 1-gallon beer at one go
Comes with all components required to brew American ale including a brewing guide and recipe kit
17. Thor horn large Viking drinking horn with stand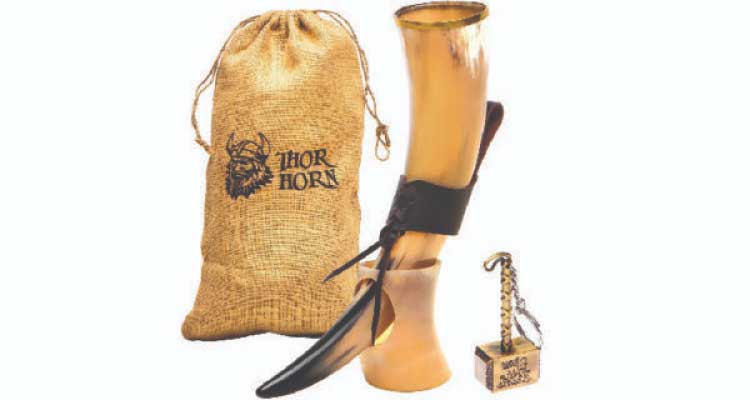 We all have that friend who just can't stop talking about Game of Thrones, who'll lap up any information about the god of thunder, and who watches and re-watches all the Vikings and Gladiator movies. For all those lovers of medieval times, you can't pick a better gift than this. Since they're handcrafted, each horn is unique in terms of its shape and color so that what you have will be different from all the other horns in some respect. What better way to tell your loved ones that they're unique in your life?
Made of original buffalo horns imported from India
Covered with a premium varnish that keeps the surface completely food-safe
Comes with a stand
Has a capacity of 20oz
18. The beer bat baseball beer flight set
When choosing the best gifts for beer lovers, a creative product is always apt for a surprising and memorable present. This beer bat paddle easily fits the bill. Sports and drinking often go hand-in-hand, so why not use this to your advantage? With this product, you can simultaneously cater to both baseball and beer fans. The flight paddle looks just like a baseball bat made of ashwood and has the touch and feel of it as well. With three holes and 3 glasses that fit perfectly into them, it makes for a perfect little tasting set, a delightful addition to any collection.
Product includes a bat and 3 glasses of 5oz capacity
Made using hardwood that lends strength and durability to the product
Has a waterproof varnish finish for extra protection
19. The Beer Bible by Jeff Alworth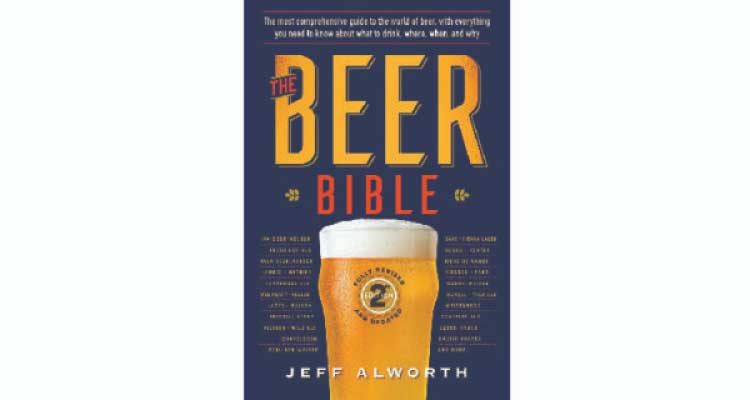 As the name suggests, this book has everything one needs to know about beer, which is why it's easily one of the best gifts for beer lovers. It covers the history of the beverage in the last 12,000 years and how different traditions and styles have evolved over the centuries. It covers the varieties of beers along with some amazing recommendations. Not only that, it covers the various touristic places that beer lovers ought to visit, the different breweries around the world, and lastly, the pleasure that beer provides. 
Comprehensively researched and exhaustive in its knowledge
Divided into 6 sections including knowing your beer, new and unusual styles and how to enjoy beer
A handy guide for both freshers and the experienced
Related Reading: 32 Amazing Gift Ideas For Harry Potter Fans [List For All Age Groups]
20. Spiceology X New Belgium Beer-infused Rubs And Blends
If you're looking for the best gifts for beer lovers who also love cooking, you simply can't go wrong with this. Made using some of the most popular and premium beer flavors by New Belgium, these rubs and blends can be used in a plethora of dishes. These delicious flavors allow you to experiment in your kitchen any way you want to. Be it dinner or lunch, your dishes are going to be the talk of the table every time! Each blend is suitable for different types of foods as they enhance their flavors and textures.
Can be consumed with seafood, meat, salad and more
Comes in six diverse flavors such as summer barbeque, Moroccan tagine, and habanero grapefruit
Can be used as both dry rubs and in marinades
21. Prohibition We Want Beer vintage photo
Presents for beer lovers ought not to be extravagant or glamorous every time. Sometimes, simple yet unexpected ones steal the show! And what better way than this unique and funny wall poster that says 'We Want Beer'? It can be hung up anywhere as it's certain to bring a smile to most faces. While suitable for any occasion, it would make for a fun present, especially at parties where a distinct sense of humor rarely goes unnoticed. These posters are printed on Fuji Crystal Archival sheets that ensure longevity and minimize any damage.
Poster can be framed or directly stuck up on a wall
High-resolution image is visible from long distances as well
Vintage 8×10 art decor for walls
22. The Perfect Black And Tan Beer Layering Tool
Beer fans know that the drink alone doesn't matter, how it's served makes a huge difference as well. And for such perfectionists, this layering tool is a great present. It allows you to serve layered beer cocktails and ensures your favorite brews get the respect they deserve! Beer cocktails have gotten more and more popular in recent times. With a little practice with the tool, anyone can be a pro in no time. Since the densities of different beers are very similar, it's hard to separate them when making beer cocktails. But with this tool, the job becomes that much easier.
Made with stainless steel
Can be cleaned easily
Made of food-grade material, hence safe for all kinds of foods
Related Reading: 30 Gift Ideas For Your Co-Workers | Personalized, Inexpensive Gifts
23. CBTWear beer lovers tee
It's easy to get confused when looking to purchase the best gifts for beer lovers, so why not go back to basics? Everyone loves a good tee, right? Add to that the premium quality cotton used and the hilarious quote and it makes for a delightful present. The t-shirt is comfortable enough to be worn throughout the day or night. The product can also be a great conversation starter at a party or get-together and showcases that you're a fun guy to hang out with.
Printed on soft, premium cotton that's built to last
Ink used on the fabric is eco-friendly and biodegradable
Available in all sizes from S to XXL
24. YETI Rambler colster slim can insulator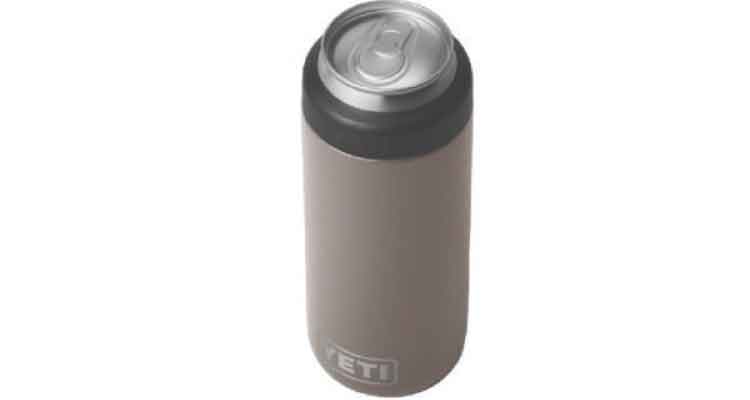 Looking for the best gifts for beer lovers who enjoy adventures and outdoor parties? This YETI colster is the one-stop answer. Available in an array of colors and designs, this container can fit most slim cans of 12oz volume. It has a gasket with a load-and-lock mechanism which means you can lock it with just a quarter-turn. The thick gauge steel used to manufacture this product provides strength and durability. This means it can easily tolerate difficult conditions when trekking or hiking. The insulation keeps your drinks at almost the same temperature you poured them in, so cold drinks remain cold and hot drinks hot.
Vacuum insulation alongside two walls keeps the temperature of the drink constant
Manufactured using food-grade stainless steel, safe from scratches and corrosion
Duracoat color can withstand harsh conditions without any cracks
Can easily accommodate 12oz cans
25. Novelty Place drinking helmet
Just because you're an adult now doesn't mean you can't be a child as well. You must have seen this fun toy in movies so why not give it to someone and make their day? With this cool hat, you can sip two drinks from different cans at the same time. Be the talk of any party with this funky product that allows you to have fun while also being the center of attention! This can also be used by kids to sip from soda cans at their birthdays or parties. 
Drinking valves regulate the passage of the straw
Easily fits all head sizes
Can hold most cans, even soda and juice ones
Related Reading: 21 Romantic Gifts For Him [Sentimental Christmas Gift For Men]
26. Phone cover with bottle opener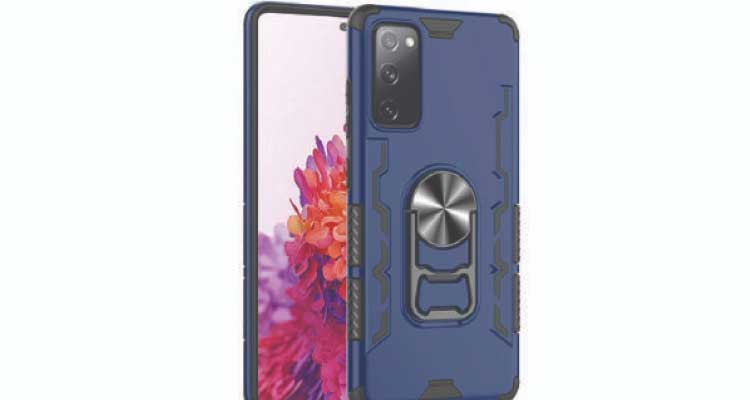 This is easily one of the best gifts for beer lovers in terms of utility and creativity. The kickstand of this mobile cover can be conveniently used to remove any beer cap. But the features don't just end there. It has a magnetic plate that can be used to mount the phone on a bracket holder. This makes driving easier and safer. It also provides complete protection with its shock-absorbent, double-layered armor. The interior part of the cover is textured to prevent the phone from heating up.
Hard cover prevents scratches, dust, fingerprints on the surface
Comes with a built-in magnetic plate made of iron
Kickstand can be used to easily open beer bottles
27. Bell's Brewery IPA 6pk Can
Sometimes, when all the other best gifts for beer lovers don't work, the best answer is to gift a well-crafted beer itself. And what better gift than a Two Hearted Ale? With the distinct fruity scents that belong to Bell's Brewery, this drink is perfectly suited for journeys and parties of all kinds. With a shelf life of six months and year-round consumption, it makes for a great gift to any friend who loves beer.
Each can is 12oz in volume
Pine hop and grapefruit scents are present along with a malt flavor
Has a shelf life of 6 months
28. BLUU outdoor patio cooler bar
This multifunctional table comes in handy as the best gift for beer lovers who enjoy hosting parties and dinners at home. Not only does it serve as an outdoor table, but it can also cool multiple bottles and cans for hours on end. Its height can be easily altered, thanks to the adjustable lid. With the drainage plug, cleaning takes hardly any time, after which, it is ready for another round of usage. The wooden texture gives it an aesthetic appeal wherever you keep it.
Made with PP material that provides the product stability and strength
Can work as a cooler, a beer table and a coffee table
Drainage plug is built-in for quick cleaning
Can be assembled in no time with the easy-to-follow instruction manual
Taupe color looks attractive in any space
Related Reading: 7 Last-Minute Gift Ideas For Your Dear Husband
29. The Draft Top 3.0 original beer can opener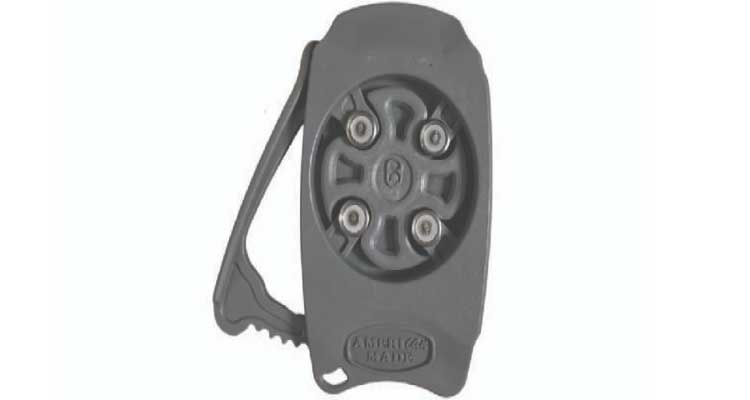 One of the more unique gifts for beer lovers. This can opener turns your beer can into a glass. The updated design has splitters using wear-proof materials and a handle that doesn't allow for any excessive squeezing. With its small size, it can be taken anywhere and allows you to taste the full aroma and flavor of a canned drink, be it a beer or a soda. It removes the top very smoothly and efficiently so that you can directly drink from the can without the fear of cutting your lip on any sharp edges.
Works on every type of can no matter the type or volume
Compact and easily portable, can be taken to parties and camps
Patented 4-blade design turns any can into a glass
30. Cooper Cooler rapid beverage & wine chiller
There's always the danger of any carbonated drink exploding once you try to open it after chilling. Sometimes even before that. Well, not anymore. With this simple and efficient chiller you can chill beverages in barely a few minutes. The combined mechanism of rotating the beverages while also sprinkling them with ice water helps drop their temperature rapidly. It doesn't affect the composition or taste of the drink in any way and provides a pleasurable experience. Instead of adding ice to the machine, you can also add hot water and use it to warm baby bottles. Multiple added functions make it versatile and convenient. 
Chills or warms cans and bottles in no time
Can be used for a variety of beverages and drinks from wine to baby bottles
Automatically switches off when the drink is chilled or warmed
31. The Comic Book Story of Beer by Jonathan Hennessey, Mike Smith, And Aaron McConnell
This product needs to be included in any catalog of best gifts for beer lovers because of how charming and utterly gorgeous it is. Filled with stunning illustrations throughout, this graphic novel traces beer and its origins from 7000 BC up till now. In mere 170 pages, the book shows how this beverage has played an important role in shaping humanity over the centuries. A product that will delight any beer lover who's also a comic nerd.
A graphical tour through the history and development of the world's favorite beverage
Diagrams, caricatures, speech bubbles and more art styles to keep the narrative interesting 
Densely packed with information, yet never reads like a boring textbook
There's no shortage of gifts when it comes to beer lovers. All you need to know is where to look. And we hope this article has provided you with some amazing information and ideas. It's helpful to know the preferences and tastes of the individual whom you plan to surprise, but even if you don't, there are still many other gifts we've listed here. So browse through and select the perfect gift for your beer loving friends!
FAQs
1. What gift goes well with beer?
There's a variety of gifts that can go perfectly well with beer. Perhaps a pair of premium glasses could catch the recipient's eye, or maybe a vintage bottle opener for both utility and appearance? We've recommended several here. Try and make an educated guess, or just go wild!
2. How do you wrap beer for gifts?
There are many ways to wrap a beer bottle for gifting. If you're in a hurry, you can simply put it in a gift bag. Another convenient option would be to find a narrow box and place your bottle in it. You can also use wrapping paper, tissue paper, and/or cellophane to quickly pack a beer bottle before gifting it. If you have more time on hand, you could use wrapping paper, or even make a little wrapped bottle tube of your own, add a ribbon and bow and voilà.
3. What do you get a beer lover for Christmas?
When looking for the best gifts for beer lovers, be mindful of their preferences and habits. Are they more of a happy-go-lucky sort of a person? Maybe a beer game would be a great gift. Do they prefer vintage collections? Some premium glasses with a bottle to accompany them just might do the trick. Or, are they more practical minded? In this case, get them some chilling sticks and they'll absolutely love it.
Gifts You Can Get For People You Have Just Started Dating

30 Romantic Gifts For Him [Sentimental Gifts For Men]

21 Long Distance Family Gifts They Will Actually Want To Use
Ask Our Expert
You must be Logged in to ask a question.