It is not the gift, but the sentiment behind it that matters. People say this all the time but when it comes to getting gifts for people you don't know well, it can often get pretty nerve-racking. "Will his parents like my gift?" "Will my colleague dig this?" "Can this gift be misconstrued?" "Is it too much?" "Is it too little?"
Whether it is to impress your better half's parents or friends, that colleague at work you are secretly crushing on, that person you're trying to befriend, or anyone else that you don't know that well but surely want to, there are a variety of things to get them. Don't think you are alone in making this decision – we have your back.
It is now time to lay down 12 creative gift ideas for people you don't know well. These can serve as a great birthday gift for a female you don't know well or very thoughtful gifts for men you don't know well. People have different tastes and all you can do is give it your best shot and go with your personal spider-sense. So, what are we waiting for? Let's jump right in.
Best Gift Ideas For People You Don't Know Well
It doesn't matter if you are gifting something to a long-time friend or a relatively new crush you want to know more about, customized gifts always hit the spot. It is your own cute little way of saying, "I care for you." There are a multitude of ways you can let your creativity show through your gifts, and this list of gifts for people you don't know well will help you get those wheels turning.
1. NIVEA skincare gift set for men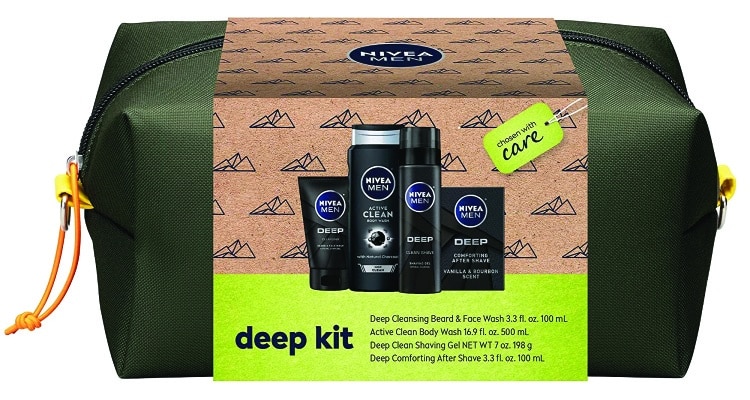 This dedicated NIVEA skincare gift set is bound to make any guy's day. It packs 4 full-sized bottles of their men's active clean body wash (16.9 oz), deep-cleansing beard and face wash (3.3 oz), deep-clean shaving gel (7 oz), and deep-comforting post-shave lotion (3.3 oz), respectively.
In addition, these 4 items are contained in a reusable, cute, mini-travel bag. Be it your colleague, fiancé's dad, or a secret crush, this deep skincare set is hands down one of the best gifts for men you don't know that well. This men's grooming kit is just one of the best grooming tips for men to look dapper.
You get 4 full-sized bottles of skincare products for men
That free toiletry travel bag is cherry on the top
There is a vanilla and bourbon fragrance on all the four products
Related Reading: 35 Funny Gag Gifts For Women | Best Gift Ideas For 2022
2. e.l.f skincare kit for women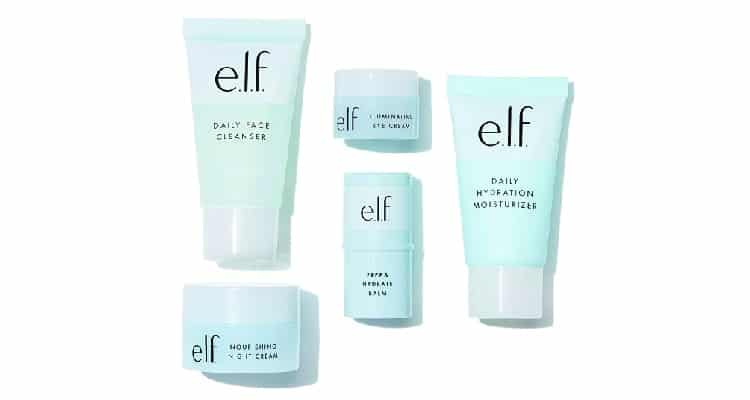 Now, if this person you don't know that well is a woman, the e.l.f skin care kit for women is a blessing in disguise. You instantly give off the impression that you care for this person and her wellbeing.
Just like the NIVEA skincare gift set for men, this gift set for women contains 4 items too. All in all, one of the most thoughtful and creative gifts for women you don't know that well. What more, it can be one hell of a Christmas or anniversary or a birthday gift for a female you don't know well too.
The set includes 4 skincare items
100% cruelty-free and vegan product
The products contain ingredients like aloe, shea butter, jojoba oil, vitamin E, peptides, and hyaluronic acid
3. Snake plant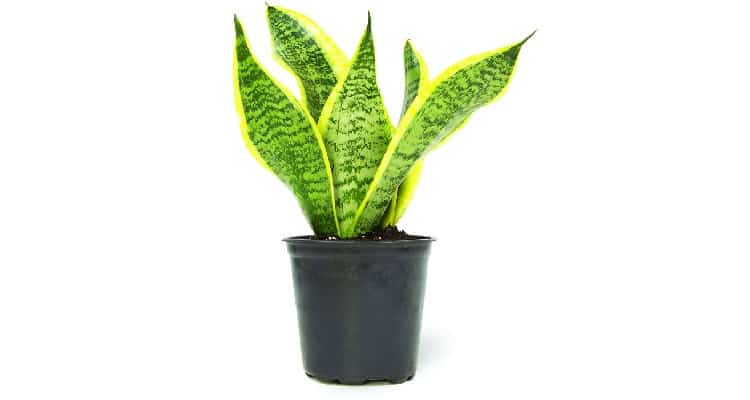 You have probably always heard about how keeping some plants indoors at night helps purify the air and aids in sleeping better. Snake plants are one of those rare plants that release oxygen at night. This is why you should keep them indoors.
Gifting someone a snake plant is a great way to tell them that they mean something to you. If you want to know someone better and get somewhere with them, this is a great way to show them that. It surely is one of the best gifts for people you don't know well, with mother nature's magical touch.
Natural air purifier at home
Very easy to maintain
Excellent home decor option that comes rooted in a 4-inch pot
Related Reading: 30 Gift Ideas For Women Who Have Everything – Unique Gifts For Her
4. Aromatherapy scented candles set
In case the person you are giving this to had a bad day, it will instantly turn things around for them and make it better. Aromatherapy-based scented candles appeal to almost everyone.
They bring a relaxing and calm ambience at home. Besides, they are also symbolic of romance, so what are you waiting for? Gift this to someone you have feelings for to give them a quick hint! This scented candle set can be an excellent addition to your free date ideas list too!
Moreover, not just for your potential romantic interest, but these packs of 12 scented candles are one of the best gifts for anyone you don't know that well.
These are 2.5 oz scented candles that are made out of 92% soy wax and 8% of fragrance
Each candle can last for 15 to 20 hours
These candles come with aromatherapeutic properties and are super handy during yoga and meditation
5. Contigo Luxe travel mug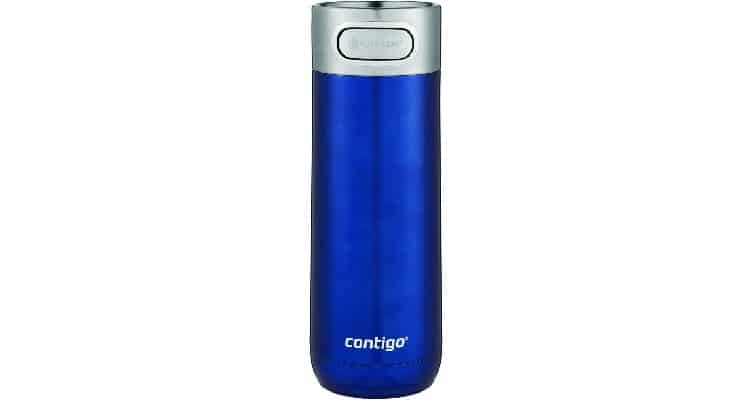 Who doesn't like to travel? Even if you don't, there will always be traveling involved on some occasion or the other. Either way, the Contigo Luxe travel mug can be an amazing companion on such journeys.
It features double-wall insulation that can keep your drinks hot for up to 5 hours. Additionally, it can keep drinks cold for up to 12 hours. There is also a locking feature that keeps you from using its auto-seal feature accidentally. All parts are BPA-free as well. All that utility just had to make this mug enter our list of gifts for people you don't know well.
Comes with an auto-seal lid that is leak-proof and spill-proof
Has a capacity of 16 oz
Made out of stainless steel for maximum longevity and durability
Related Reading: 24 Gifts For Minimalists – Simple Yet Practical Gift Ideas
6. Harney & Sons Tea Tin
Harney & Sons are an ultra-popular tea brand and have been around for decades. Their tin boxes offer several sachets of tea that the person you are gifting this to can relish.
This tea tin box is enough to melt your fiance's parents and get their approval instantly, or build relationships with your new neighbors, or anyone else you want to know more about. A premium tea sachet is all it takes! Totally had to make it into our 'gifts for people you don't know well' list.
The tea tin box contains 30 sachets of tea by Harney & Sons
Vanilla, lavender, and cinnamon are some of the popular flavor options
2.67 oz of tea tin that weighs 75 gms
7. Manicure personal care set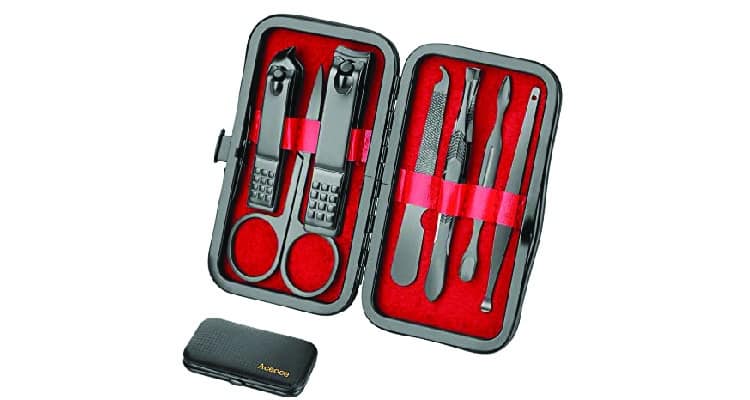 If you are here looking for gifts for people you don't know well, a personal care set always does the trick. It is a practical choice and something that will come in handy every now and then. This manicure set contains everything that a person needs to keep their hands and toes clean and tip-top.
Whether you are looking for gifts for women you don't know well or simply running out of options for gifts for men you don't know well, this personal manicure set is the way to go. Nothing screams "you deserve the best" more than self-care and wellbeing gift ideas like this.
Contains nail and toenail tools for personal grooming
The items in the set come inside a leather case
All the items are made of surgical-grade stainless steel
8. JBL Clip 3 portable speaker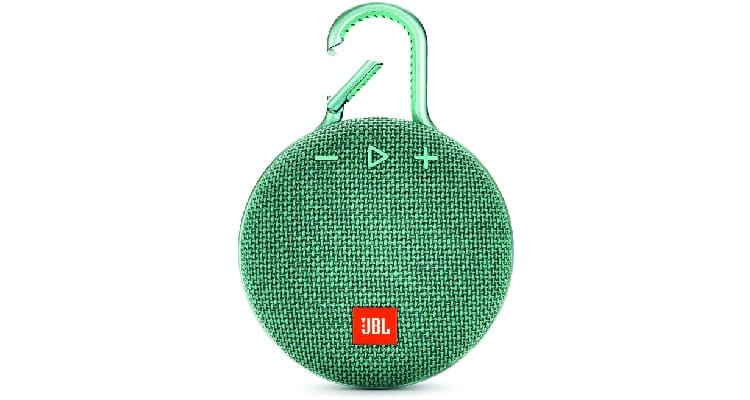 Music nourishes the soul and brings people together. To serve the purpose, you have the JBL Clip 3 portable speaker. The very mention of JBL is enough. JBL has been a leading brand in the audio world for years and you can blindly trust their products.
This portable speaker will get you a hug from the gift-receiver, and pave the way for more conversations. As we all know, conversations based on music don't end soon. This small, clippable speaker is probably all that you need to close the gap between you and your potential close friend or a romantic interest.
The JBL Clip 3 portable speaker offers up to 10 hours of playback
Features noise-canceling speakerphone and wireless streaming capabilities
Comes in 12 different color options
Waterproof and has an in-built clip to attach it to clothes, backpack, etc
Related Reading: 40 Unique Gifts For Sister To Make Her Feel Special
9. Personalized dog blanket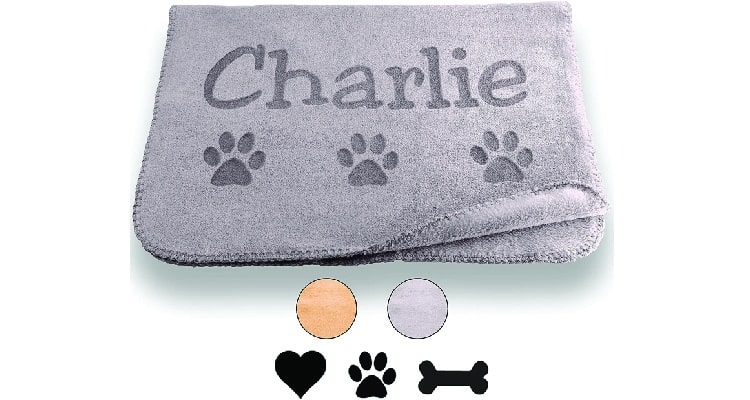 If gifting personalized gifts wasn't wholesome enough, imagine gifting a customized gift for a person's dog. That is exactly what we will do with this gift option. Not only is it on the much more creative side of things, it is a gift to melt anyone's heart.
Who knows, maybe if you melt the right hearts with this, you both can watch the dog play with this adorable blanket, together. You totally know what we mean, right?
This personalized dog blanket comes in three different sizes – small, large, and extra large
Machine-washable
Comes in beige and gray color options
10. Tate's Bake Shop cookies
Come on, it's cookies we are talking about. It doesn't matter who you are gifting this to and on what occasion, everyone loves cookies! This cookie set serves as an excellent gift as both food gift ideas for foodie couples and people you don't know well. The versatility is off-the-charts.
Remember when our grandparents used to make freshly baked cookies, hot and crisp, right out of the oven for us as kids? The Tate's Bake Shop cookies are one such nostalgic, blissful ride.
Cherry on top is the number of different flavors they have to be savored by all kinds of taste buds. This alone makes this one of the most versatile gifts for people you don't know well.
When you are talking to this person, cleverly bring up the question of what kind of cookies they are into. As soon as you know their desired flavor, just order one of these and it is bound to make them smile ear to ear.
Crispy and buttery cookies that come in a wide variety of different flavors
Gluten-free
Comes in 7 oz reclosable bags to keep the cookies fresh
Related Reading: 16 Sentimental Gifts For Your Boyfriend That Will Melt His Heart
11. Personalized leather journal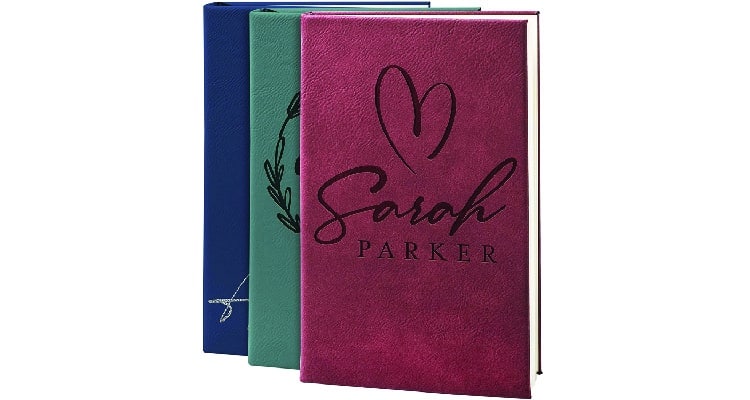 A journal can be your best buddy and a patient companion through the darkest and happiest of times. Journaling is a healthy practice and something that a whole lot of people are actually into. Some folks use it to shed their day's burden, while others make notes and the like.
Either way, a premium-looking and stylish leather journal which has the name of its owner on a leatherette cover is more than enough to light up anyone's darkest day.
Besides, customized gifts are something that always scream 'thoughtfulness'. You can never really go wrong with this, which easily makes it one of the best gifts for people you don't know well.
12 designs and 9 color options to choose from
Contains 112 pages to write on
Dimensions of 5 x 8 in
The leatherette is water-resistant, durable, and easy to clean
12. Positivity Card Deck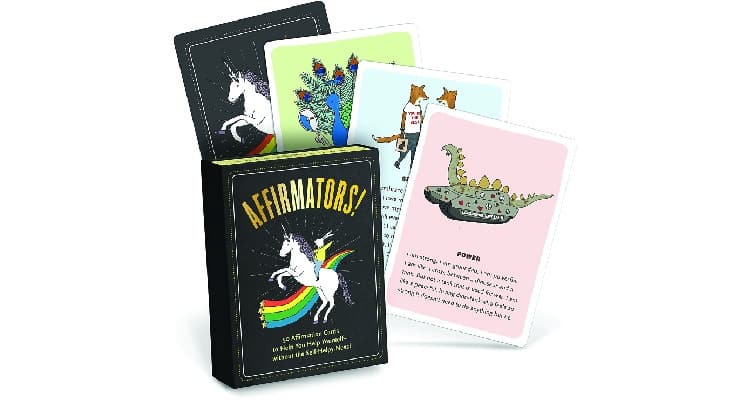 Ever heard of Suzi Barrett? She's a popular figure in the world of comedy and the creator of Affirmators! Self-affirmation card deck is something she came up with a couple of years ago. She believed that there is always some time for positivity in everyone's lives. This deck is a wholesome reminder of exactly that and an excellent way of using words of affirmation as a love language for anyone and everyone who needs it.
Be it your boss, a colleague, a potential friend, or anyone else who you are not that familiar with, this will make their day. Just a quick look at the beautifully illustrated cards that Suzi Berrett wrote the self-affirmation quotes on, will bring a smile to their face. Our list of gifts for people you don't know well would be incomplete without this addition.
The deck consists of 50 positive self-help cards
Each card is of 3.75 x 5 in
These are unisex cards so you can gift them to anyone
These were some of the best gifts for people you don't know well, and we hope you can pick something or some things from the list. Moreover, most of the items on this list are gender-neutral to make things easier for you. You got this, readers. Happy shopping!
35 Best Birthday Gift Ideas For Dad – Practical And Useful Gifts
Ask Our Expert
You must be Logged in to ask a question.