Finding gifts for anyone is always a challenge. It is even more challenging to find practical gifts for couples who have been in a long term relationship. Especially if you're hunting for presents for people who seemingly have everything they need.
The key to finding practical gift ideas for couples is to make sure you go with gifts for couples that take into account the pair's shared interests. Let's say, the guy prefers gaming but the girl is a voracious reader, giving them the year's bestsellers is not the best idea, because it only caters to one person's interests and not the couple as a whole. Gifts for couples should look at the couple as a unit and. Also, be sure to pick up something that the couple doesn't already own.
Practical Gifts For Couple They Will Actually Use
In theory, shopping for two people at the same time sounds like a huge time and money saver. That is, until you realize just how tricky it is to find something that they'll both actually like and use. Here is where we can step in and help you with finding practical gifts for couples.
All of these gift ideas are made with lovers in mind, whether they just started dating, recently got engaged, are newlyweds or have been married for what feels like forever. These practical couple gifts for couples are fun and surprising, and won't feel cheesy.
Gift Ideas For Couples – Our Top Picks
1. Fossil couple watch
A couple watch is one of the safest and practical gifts for couples. Like we said before, gifting something to a couple is a tedious process because you can't give them what they already have. Unlike other gifts it doesn't matter if the receiver already has a watch. Quite the contrary; gifting a watch to someone who usually wears one is even better.
Fossil has always been inspired by American creativity and ingenuity. All their watches are different and can be used for different occasions. And as all watch lovers know: Some days you simply feel like wearing a specific watch and so, having several to choose from is nothing but good. Name another gift that is practical and easy to give to any couple no matter what the occasion. Truly one of the best gifts for couples who seem to have everything they want.
Professional looking watch that can be worn daily
Case size: 44mm; Band size: 22mm with analog display
Uses hardened mineral crystal lens to resist scratches
Three hand quartz analog movement
Made using high-caliber materials ensuring long term durability
2. Cheese board set
You've probably seen charcuterie boards all over Instagram, and with good reason. They're aesthetic to look at and practical to use on the table during house parties. When you're looking for practical gifts for couples be sure to include gifts that they may want but not necessarily go out and buy for themselves. Putting together a charcuterie board is a snap which is why it is perfect for holiday parties.
If they love a good charcuterie board, or you've heard them talk about how they'd love to have one someday, you're giving them the perfect tool to create a picture-worthy spread. This bamboo cheese board also comes with a pull-out drawer to store cutlery. This board is the right pick for you if you're looking for gifts for couples who love good food and entertaining.
Made out of 100% natural bamboo wood
Resists oils, stains and doesn't absorb odors
Comes with removable hidden tray
Stainless steel knives and serving tools included
Ideal for serving group of 10 to 12 people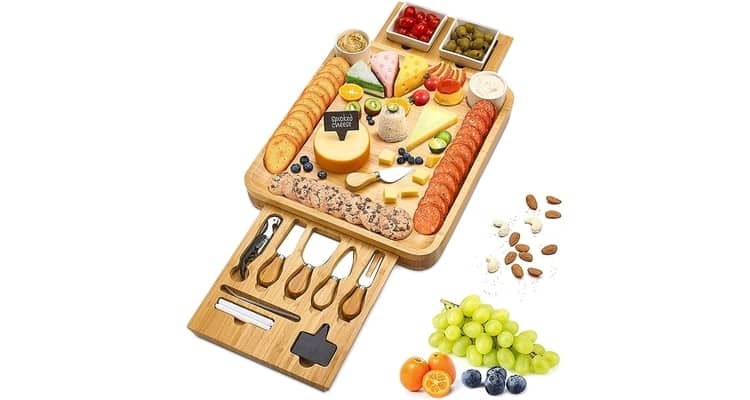 3. Brew coffee maker
What's the first thing most of us go looking for once we wake up? A mug of coffee. You know what they say, marriages are like coffee machines. Everyone has their own way of making coffee, I personally feel that having a cold brew is the way to go. I have trouble understanding why people go for hot coffee. With a little bit of personal bias toward cold brews, here is one the most practical gifts for couples, or even a single person for that matter.
Cold brew coffee in the morning has some health benefits – it can boost your metabolism, is easier on your stomach compared to hot coffee and will definitely improve your mood. Simply pour the desired amount of ground coffee and let it brew between 12-24 hours, wake up in the morning and enjoy a delicious cup of coffee of your choice.
Brews 4 cups of your favorite morning brew
Easy to use due to its compact size, allowing you to brew, store, serve and clean in seconds
Comes with measurement labels
Designed for durability featuring borosilicate glass, silicone non-slip base and stainless-steel precision-cut filter
Features dual silicone rings forming airtight seal to keep brew safe and sealed
4. Automatic pot stirrer
This automatic pot stirrer is a no-brainer and had to be added to this list of practical gifts for couples, especially the ones who are living together. As the name suggests it's a pot stirrer that will stir any food automatically. These are yet to start trending, but believe us, these are revolutionary. Whether it's a relationship or cooking, it's the little things that matter. You could ask your friend to look up fun recipes to cook together for a perfect weekend.
No need to frantically run around the kitchen and multi-task trying to get a number of things done at one go. If you can relate to this, you know that your friend is going to thank you for this gift. We suggest you order one for yourself too actually. This automatic pot stirrer will gently stir your stews, soups, sauces, porridge and risottos, releasing the tastiest and freshest of flavors
Comes with adjustable arms to easily fit a wide range of pans from 6" – 10.2" in diameter and 4 – 8" in height
Built-in with two separate speeds for stirring so you get desired texture
Made with BPA free materials ensuring food safety
Wireless in nature so you can experience the joy of hands-free stirring
Takes only two hours to fully charge from zero
Buyer-friendly with 1-year replacement warranty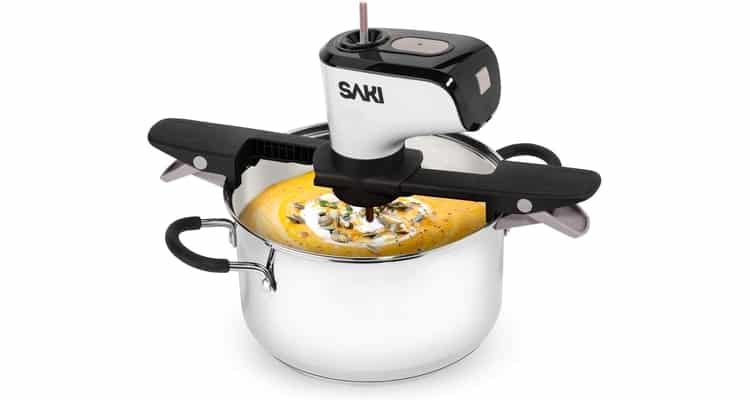 Related Reading: 21 Gifts For Lesbian Couples – Best Wedding, Engagement Gift Ideas
5. Google outdoor nest cam
The fifth one on this list of practical gifts for couples is a device that will enhance the couple's home security. More and more people have been installing security cameras in their homes. Google Nest cameras and doorbells can detect important sound or motion, stream live video and save the video to the cloud. This helps you keep tabs on activity happening in and around your home.
Home surveillance cameras have several uses like deterring criminals, checking in on family and pets, and offer insurance benefits in case of a burglary, even aiding the police by providing evidence should such a thing happen. When looking for practical gifts for couples, take their home security into consideration. For those who have just moved into a new house this nest cam really makes for practical and unique gifts for couples. With this they can stream any live video feed hands-free on smart displays compatible with Google Assistant.
1080p HDR video with built-in night vision so you don't miss out on details
Playback 3 hours of free event video history
Built-in AI can detect person, animal, and vehicle, and sends alerts directly through Google Home app
Device is battery powered and magnetic mount makes installation effortless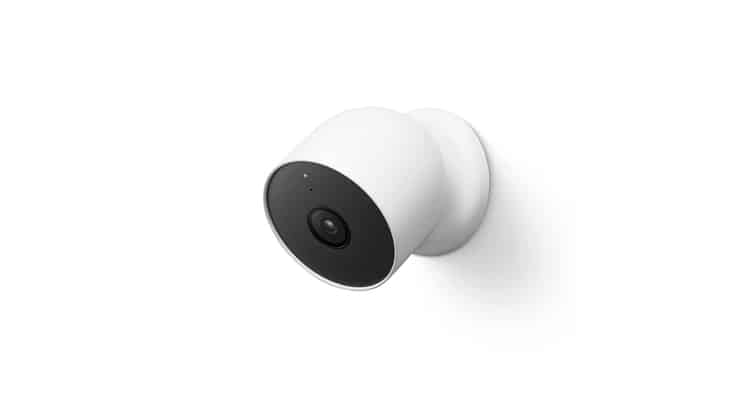 6. Outdoor string lights
Decorating your new home can be such a fun and emotional experience. Moreso if it's your first home as a couple. If you're shopping for practical gifts for couples who have just moved into a new home, these outdoor string lights are a safe choice. Since the couple must have already spent a lot of time designing (and arguing over) coughs the interior design, why not think about something for the outdoors? These beautiful lights will be great for their backyard or balcony.
They're simple, aesthetic and give a magical ambience to any backyard. Believe us when we say this, the correct outdoor lighting can make the outer space of any home an intimate and cozy space. It's really up to the couple how they wish to use your gift. Our suggestion is to use these large bulbs at scale to evenly light up the entire backyard or suspend them from the trees.
Dimmable and energy saving string lights with 25 glass bulbs and 2 spare bulbs
1.5" light bulbs have E12 or C7 candelabra socket base for wide compatibility
5W energy usage per bulb helps to save on electricity
Portable size for easy carrying and storage
UL certified deck lights, built with weatherproof technology to withstand extreme temperatures
Practical and easy to install with built-in spare fuse for easy replacement
7. Philips hue light bulb
If the couple you're shopping for already has a secure home then these color changing light bulbs by Philips will be a good addition to their home makeover. It may not be the obvious choice, but practical gifts for couples can be conventional home items too. But don't worry too much about that, we're here to help you with gift ideas for couples.
Philips Hue transforms your home every day. It can gently wake you up in the morning, get you energized for the day ahead, and even give you a warm welcome when you return home. Everyone knows that the right lighting can transform everything. Set the mood with 16 million colors on the Hue app from any smartphone. We can't think of better practical gifts for couples who are into smart home automation.
Maximum compatibility as it works with Alexa, Google Assistant, Apple Homekit, Microsoft Cortana
Control up to 50 Hue lights on one Hue Hub without adding Wi-Fi extender
Sync your Hue lights with gaming, music and movies using your PC viathe Hue Sync app
Hue lighting system remembers light routines and timers, even when Wi-Fi goes down
Bulbs have a lifetime of 22 years or 25,000 hours
Related Reading: 15 Unique And Useful Wedding Gifts For Older Couples
8. Home air purifier
One of the main reasons why home air purifiers are great is because they reduce the concentration of pollutants in the air. Clean air is not only important, but essential for everyone. However, clean air is not possible these days due to air pollution. The cleanest room or environment can still be filled with invisible, and sometimes visible, particles and dirt that could be detrimental to one's health.
Since you're looking for practical gifts for couples, this air purifier by Aroeve is going to be a life saver, literally. Having good quality indoor air at home can help improve sleeping patterns, alleviate allergy-like symptoms during the winter, and even improve productivity while working from home.
Aroeve uses H-13 HEPA filter effectively filtering particles larger than 0.3 microns
Provides high circulation rate with 360-degree air outlet; covers rooms as large as 215 ft ²
Turn on sleep mode for silent functioning with air noise as low as 22-db
Cartridge replacement indicator gives reminders about cartridge change after 2000-hour usage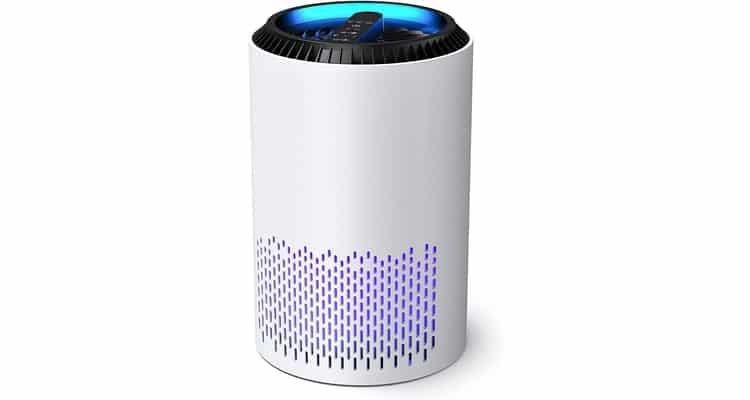 9. Wine rack for home decor
Do you happen to know a couple who always shows up to the party with a bottle of wine? They probably enjoy going to a vineyard every few months and whenever you visit their home, they offer you the choicest of wine. Since wine is clearly their love language, it only makes sense to give them something to do with wine. Did you know that wine has the potential to spice up any marriage?
While you can always wrap up a bottle of their favorite red, white or bubbly and call it a day, take the more creative route by gifting them this wine rack. This stylish and simple countertop wine shelf stand is one of the more unique gifts for couples who are oenophiles, or wine lovers. The product has an ingenious hook design at the top that can hold two wine glasses of any size. It's eligible for the practical gifts for couples category thanks to its space saving design and aesthetic look.
High quality, American style, wine bottle holder
Frame made of steel – black powder-coated process, oxidation resistant and rust-resistant
Thick wooden base for stability
Countertop wine rack has room for up to 6 standard bottles of wine
Easy to assemble with four screws; includes hex wrench
10. Dual wireless charger
We all have smartphones and a lot of them now come with wireless charging compatibility. Since most people charge their phones overnight by their bedside this dual wireless charger is indeed one of a kind. We've already mentioned that practical gifts for couples can be conventional everyday items and this is one of them.
Since all of us need to charge our phones every day, this dual wireless charger is a great gift for any couple. Finding unique gifts for couples may not be an easy task, but with this you're giving a couple an item they'll use everyday and thank you for it. Before you place an order for this, be sure to find out if both of their phones support wireless charging – you can do that in a normal conversation. The best part about this gift is that it won't cause any technoference in their relationship.
High-speed dynamic charging on two devices simultaneously with 10W charging
Compatible with Apple iPhones, Samsung and any device with Qi wireless charging
Built-in, sleep-friendly, LED indicator designed to be gentle so as not to disturb sleep.
Dual wireless charging pad can transmit power through most protective cases with 5mm thickness
Safe to Use with Qi-certified Intelligent Protection Technology including over-temperature, over-voltage and over-current protection
DC charging port supports upto 12V/2.5A; adapter included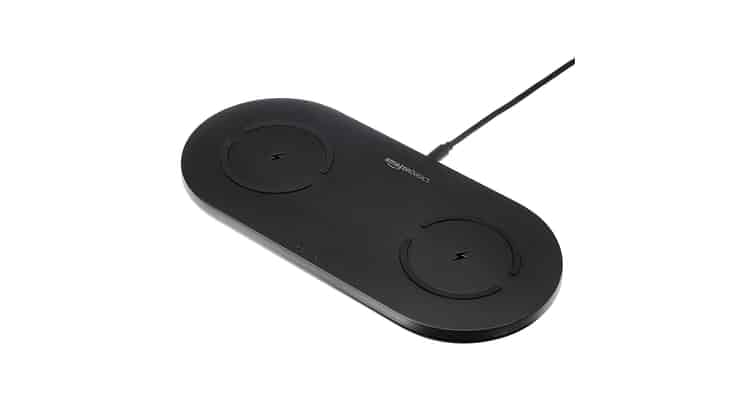 Related Reading: 21 Cool Tech Gift Ideas For Couples Madly In Love And Passionate About Gadgets | 2022
11. Weighted blanket
We all love our sleep. While couples always have each other to cuddle, a weighted blanket can make sleeping together more cozy. We want you to picture this – a cold night and you are sleeping covered in a warm weighted blanket under your comforter. If you like the idea, so will the couple you're shopping for.
Over time, more and more people are using weighted blankets because they have realized they are great in helping overcome sleep issues by improving sleep quality. Since they are great for everyone, they're one of the best gifts for couples who are living together.
Can be used on its own or with a duvet cover
Advanced sewing technology to ensure long-lasting durability
Weighs 20-pounds; dimensions are (L x W): 60 x 80"
Made using thousands of premium glass beads that distribute weight evenly
Layers of breathable fabric cover beads for comfortable night's sleep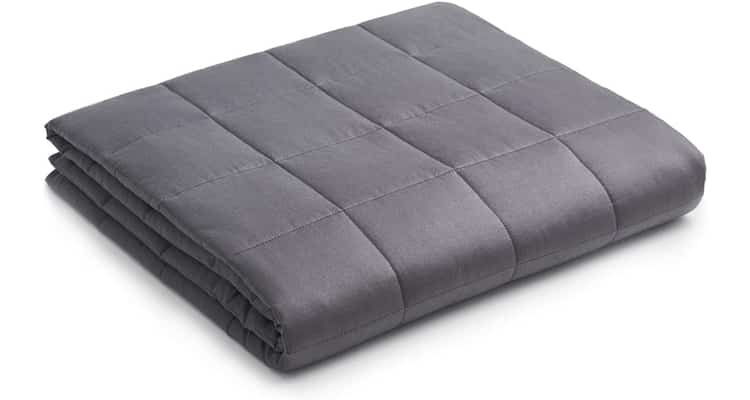 12. Essential oil diffuser
Apart from a good night's sleep, do you know what else is relaxing for couples? Aromatherapy. In fact, this present might even be spicing up their sex life. Essential oils are known to increase passion. Since we're discussing practical gifts for couples, this diffuser has multiple uses.
If you're looking for unique gifts for couples, here's one that's perfect. Aromatherapy can play a powerful role in relationships. With this essential oil diffuser your friends can use it to uplift the spirit of their home on a regular basis or during special occasions. With the right fragrance of any essential oil that's made using high-quality plants, this is one the more unique gifts for couples.
12 hours of consistent aromatherapy with One-Fill technology
Use about 1.5ml or 30-40 drops of any essential oil or fill upto 500ml in one go
Essential oils last for 11-15 hours on low power mode and 6-10 hours on high
Silent use as it operates on principle of hydrokinetics below 30dB
Safety feature: Will automatically shut off in 5 seconds after running out of water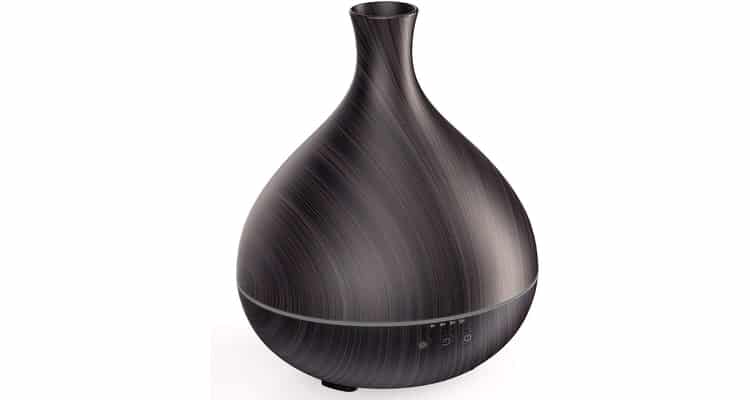 13. Monthly date night subscription box
e're certain that you know what date night subscription boxes are, but for the few who may not we'll explain. These boxes are curated packages that come complete with everything a couple needs to have a date night at home. Date night subscription boxes make for the best gifts for couples who like the comfort and quiet of home, especially after a busy work week.
These subscription boxes often arrive on a monthly basis, but can also follow other set schedules while some are even available as one-time purchases. Each date night box comes with fun, engaging relationship-building games and activities focused on making you and your partner laugh while giving you both some time to reconnect.
Brand new, unique theme delivered every month for unique dates from the comfort of your couch
Includes everything a date night needs for fun
Designed with one primary objective in mind — to get couples using this to laugh
Activities come with multiple themes that are silly, adventurous, and a little off-the-wall by design
Related Reading: 24 Gifts For Minimalists – Simple Yet Practical Gift Ideas
14. Mini projector
We all love streaming movies on Netflix, but after a while, it can get pretty boring watching movies on an iPad or even a TV in the living room. This is where this mini projector comes into the picture (pun intended). Every couple likes to come back home, spend time with each other and watch their favorite show. This mini projector can be a great alternative to the TV. In fact, the couple can even watch their favorite shows in a different setting like the backyard, making this a great addition to at home date nights.
We know how difficult it is to find unique gifts for couples during the festive season, so this mini projector is the sweet spot between unique and practical gifts for couples. This projector can come in handy on so many occasions – movie nights with friends, game nights, a cozy winter date night or a sleepover. It provides you with a premium cinema experience from just about anywhere.
Equipped with 2000:1 contrast ratio for evenly distributed and bright colors
Supports upto 1080p resolution so you can stream your favorite show in HD
New and improved sensor projects 35% brighter images when compared to other projectors
Projects size from 32" upto 170" between a distance of 1m to 5m
Built-in speakers and compatible with external speakers
And that concludes our list of practical gifts for couples. We hope you've found a few items that you could consider ordering. Share this piece with your other friends if you think they could use some help with gift ideas for couples.
FAQs
1. What do you get a couple for Christmas that has everything?
Buying holiday presents is a challenging task, especially when you're buying it for a couple. If your friends seem to have most things they need, you can consider buying them luxury items that they would never go out and buy for themselves.
2. What do you get an older couple?
If you're buying presents for an older couple, getting them a porch swing for their backyard is a great gift. However, if space doesn't permit that, here are a few options — family tree picture frames, portable massagers, gardening tools or a pair of cute couple necklaces.
Matching Gay And Lesbian Couple Shirts & Pride LGBT T-Shirts
6 Amazing Ways to Say Thank You During the Christmas Holidays
Ask Our Expert
You must be Logged in to ask a question.