The unconditional love of a mother, her affection for her kids, her steadfast companionship, and her role as a confidante and a mentor – none of this can ever be equaled or substituted. Mothers hold an indispensable place in our lives and so it is upon us to make them feel loved and appreciated. And on their special day, only the best birthday gifts for mom will do, along with the warmest of wishes and embrace the tightest of hugs.
Birthdays are always special, but they are exceptional when they are mom's! Celebrate this occasion by lavishing her with care and attention, showering her with heaps of love, and presenting her with something from our list of the best birthday gift ideas for mom.
Best Birthday Gift Ideas For Mom From Daughter And Son
Finding the perfect birthday presents for mom can be difficult if you don't know where to start. Try to look beyond the ordinary to hunt down a unique present that she will love. In my opinion, the best birthday gifts for mom are those that are not only practical and utilitarian but also make her feel special as well.
Express yourself and your unfathomable love for your mom through a thoughtful gift that will claim a spot in her heart forever. Go through our specially curated list of birthday presents for mom and you are sure to be spoilt for choice! Find here the choicest of useful gifts that no one can say no to and don't blame us if you end up splurging more moolah than you'd budgeted for (yes, it is that irresistible a list!)
Related Reading: 32 Christmas Gifts For Parents – Best Useful Gift Ideas
1. Pears brimming with love
Both you and your mom know how much you love each other, but there are times when you need to express it. Let these love pears say it out loud: "Love you, mom." This simple yet striking birthday gift for mother is sure to bring a delighted smile to her face with its simple straightforwardness.
Set of 3 pears engraved with a heartfelt message
Handcrafted with clay and lots of love, can be lined up on a mantel, table, or any flat surface to amp up the interior
Product dimension: 2 1/4″ high x 1 1/2″ wide
Tiny cute pears that will steal your mother's heart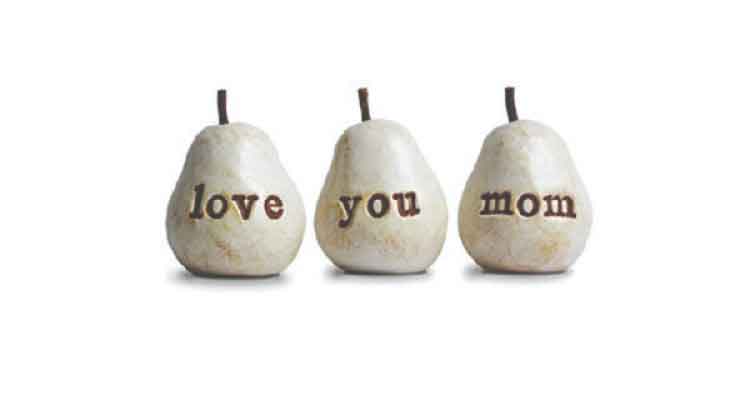 2. Scented soy candle
Birthday gifts for mom need not be too extravagant or grand. A scented candle is ideal to light up her life with its heavenly fragrance. Practical, useful and yet stylish, they make for great decorative pieces as well.
Soy candle with exotic fragrant notes of vanilla, sugar, and buttercream
Net weight: 204 gms
Cruelty-free product with no gluten or phthalate
Soy wax blend that exudes positive vibes with its rustic charm
Burns for more than 40 hours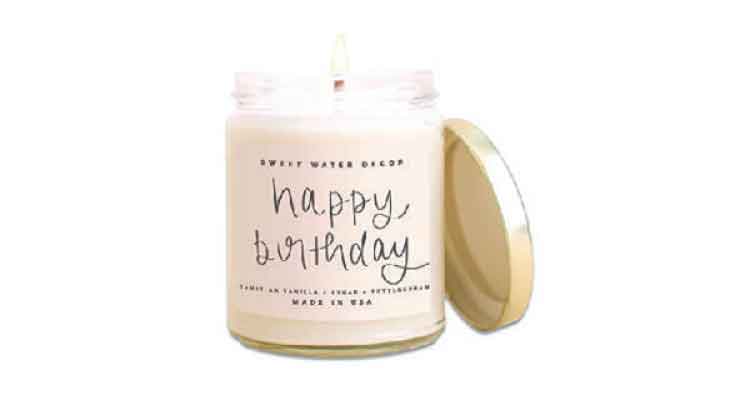 3. Personalized gifts for mom's birthday: Cutting board
There is always something special about personalized gifts that speak volumes about your feelings. This cutting board is one such birthday present for mom that will make her go "aww". Tell your mom how exceptional she is with one of the best birthday gifts for mom.
Made of high-quality bamboo; durable and sturdy
Versatile and useful, this board can be used as a kitchen décor piece or even to present food aesthetically
It is available in 3 different sizes: small, medium and large
Can be customized as per preference
Related Reading: 25 Gifts For Beach Lovers [Gifts For People Who Love The Beach]
4. Pretty pots to potter with
Birthday presents for mom should be in keeping with her likes and dislikes. Gift her something that she is interested in and claim her heart all over again. If your mom is fond of gardening then these cute pots are definitely some of the best birthday gift ideas for mom.
Set of 3 planters along with bamboo saucers for the base
Succulent planters in vibrant colors to cheer up any dull place
Ceramic planters with drip hole at the bottom
Beautifully wrapped in gift box and safely transported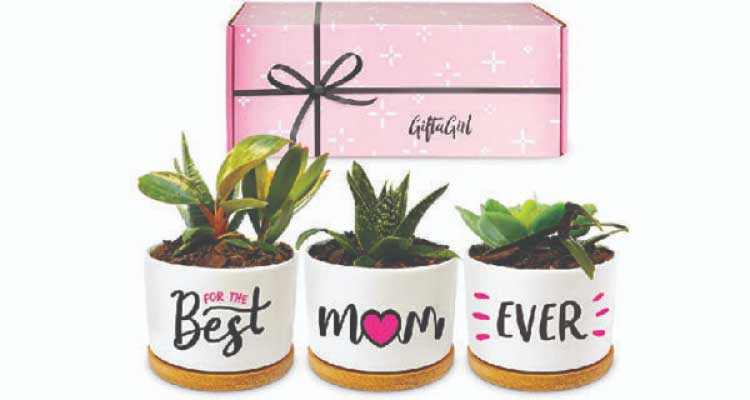 5. Something for the makeup junkie moms
Moms that love make-up a little too much have hordes of it (You're not alone, mommies!) This cosmetic bag will be one of the more practical and useful gifts for mom's birthday wherein she can keep her armor organized. Your mother will not just appreciate your feelings for her but your gifting skills too!
Stylish, compact and handy makeup bag
Made of premium quality linen
Printed with catchy slogan to up its jazz
Product dimensions: 10inch W x 7inch H (25cm W x 18cm H)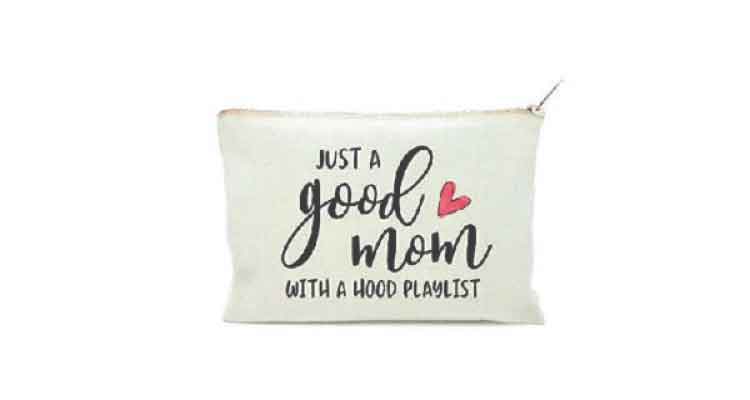 6. Best birthday gifts for mom: personalized picture blanket
Is your mom's birthday around the corner? Finding difficulties in narrowing down on a gift that will make her feel special? You can't miss personalized gifts for mom's birthday. This special occasion demands a unique gift like this customized picture blanket.
Customizable blanket featuring 5 personal pictures against 10 different types of backgrounds to choose from
Made of 360 gsm flannel fleece, it is soft, cozy, and just right for cold nights
Don your creative hat and design blanket yourself
Product dimension: 48″L x 32″W
Related Reading: 32 Graduation Gift Ideas For Her – Unique Meaningful Gifts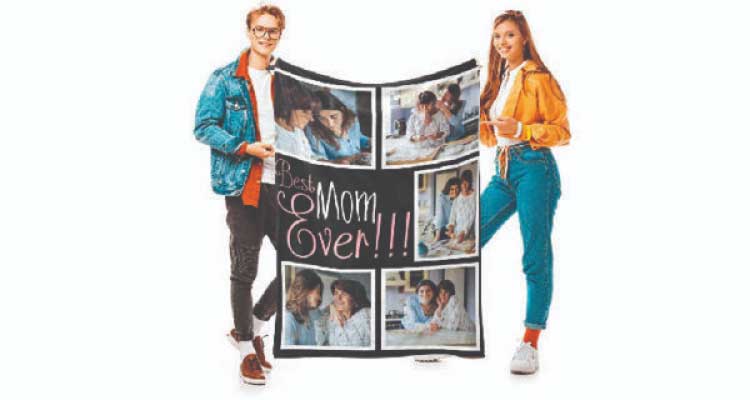 7. Minimalist birthday gift idea for mom: a mug
A minimalist, non-fussy birthday gift idea for mom that will remind her of you while she sips her morning cuppa, during her hi-tea in the evening and at every other time her eyes fall on this mug! This is one of the most useful gifts for mom's birthday that she will utilize every day (or maybe 2-3 times a day). This mug also lets you claim the soft corner in her heart (umm, yes the mug says so!) So it's also quite the novelty birthday present for mom that will tickle her funny bone.
Made from premium-quality ceramic
Dishwasher-safe and microwave-safe
Mug capacity: 11 oz
8. A heartfelt birthday gift idea for mom from son
Strike the chords of her heart with one of the best birthday gifts for mom. Present her with this rock engraved with a message straight from your heart and see her eyes shine brightly with love for you. This everlasting gift will certainly hold a special place in her heart – and on her desk.
Since the rocks are natural, they will vary in size, color and shape
Product dimensions: Approx. 3 to 3.8 inches
Great as display piece, home décor, item and even as paperweight
Comes in a luxurious velvety pouch, perfect for gifting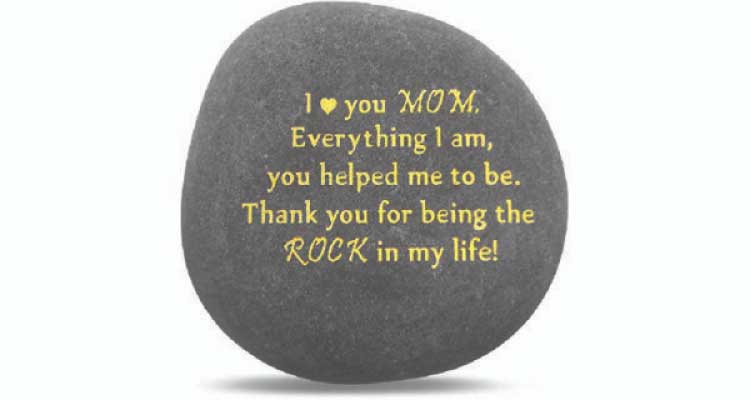 9. Special birthday gift idea for mom from daughter
Birthday gift ideas for mom should incorporate something special which holds testimony to your bond and love for each other. Take your mom by surprise with this candle holder that can create a soft and cozy ambiance and make special moments even more so.
Flickering LED candle emitting a soft, flame-less glow
Hand-painted resin statue depicting mother and daughter
Product dimensions: 9 X 4.2 inches
Specimen of excellent craftsmanship, the candle holder comes beautifully packed, along with greeting card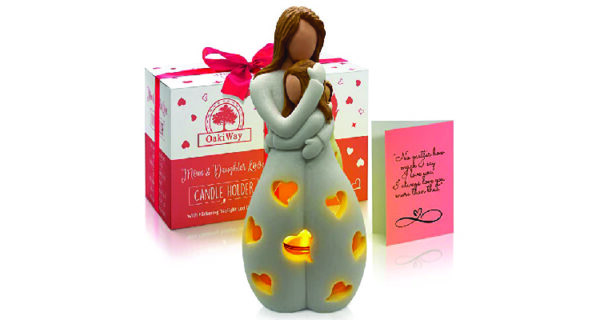 10. Compliment your mom with this flattering mirror
You know your mom is the most beautiful woman in the world; it's time you acknowledge it! Let your mom see herself as the stunner she is with this lovely compact mirror engraved with an earnest message. What a beautiful, useful gift for mom's birthday this one is!
1 foldable compact mirror in rose gold hues
Engraved with the message: "To my Beautiful Mom. Never forget that I love you. Forever & Always"
Cute, marble gift box makes for attractive packaging
Equipped with 1 regular and 1 magnifying mirror
Product dimensions: 2.9 X 2.7 inches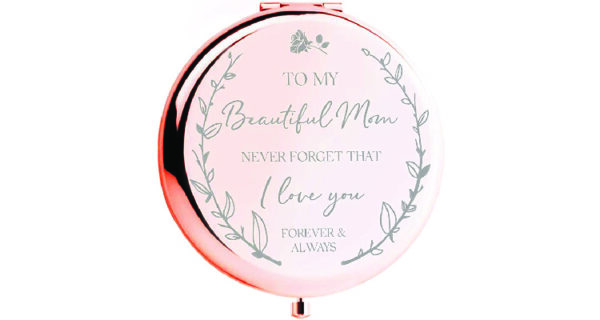 11. Hug her tight with this blanket
The best birthday gifts for mom are the ones that remind her of you and your love. Let her always feel the warmth of your hugs and cuddles with this cozy blanket that will wrap her up snugly. High on the utility quotient, this blanket with its sincere message will stay close to her heart (quite literally!)
Soft blanket in premium quality flannel
Light in weight, a gift for all seasons
Blanket dimensions: 50 X 60 inches
Can be machine-washed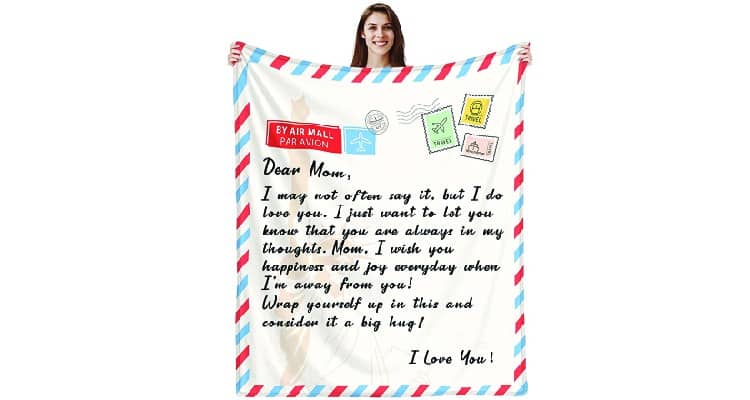 12. Go vintage with this music box
Walk her down memory lane with a birthday present for mom that reminds her of a bygone era. With this old-school music box, your mother will relive the long-lost memories that bring back the musical notes of yesteryears. This portable music box will follow her everywhere she goes, just like her good ol' days.
High-quality wooden music box with a carved message
Product dimensions: 2.5*1.9*1.4 in
Plays the sweet melody of You are my sunshine
Crank-handle powered music box, doesn't need batteries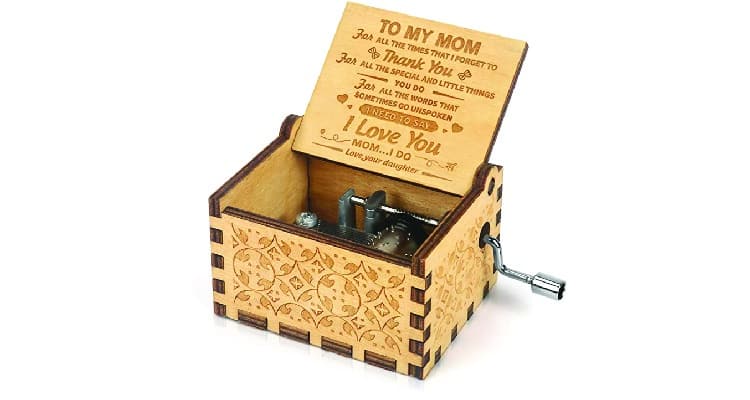 13. Massager that takes all her pains away
The aptest birthday gift for mom would be a soothing massager that can relieve her of all her aches and pains. Tell her how much you care for her with this unique birthday gift for mother. There is nothing equivalent to a relaxing massage that makes one forget all one's worldly woes.
Foot, shoulder and neck massager following the Japanese therapeutic techniques
Three adjustable heat modes
Easy to carry, light in weight, and hassle-free massager
Each pack includes 1 massager pillow, 1 car adapter, 1 wall AC adapter, and 1 user manual
14. Say it with a rose
Roses are the epitome of love and all of us have been charmed by this seemingly humble flower. Equally true is the fact that a carefully preserved rose can be one of the best birthday gift ideas for mom from son. Because your mom is special, the gift for her should be exceptional too, just like this enchanting rose that comes along with a charming necklace.
Real red rose preserved cautiously to keep it fresh and fragrant
Flower needs no watering or maintenance
Cute necklace says "I Love You, Mom" in 100 languages
Box can be used to store precious jewelry as well
Related Reading: 21 Long Distance Family Gifts They Will Actually Want To Use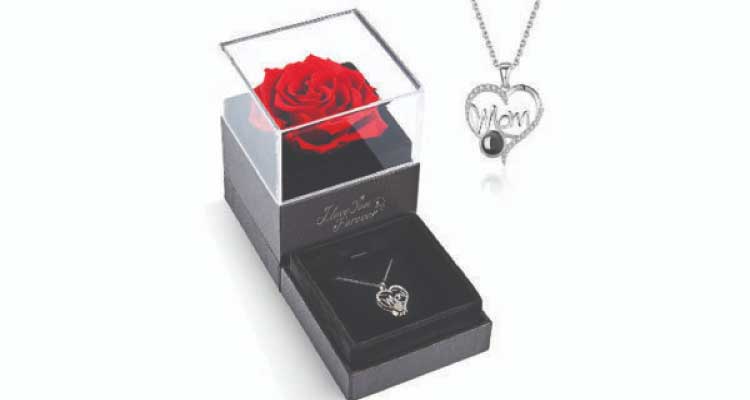 15. Unique jewelry presenting dish

If you are looking for some useful gifts for mom's birthday, then this one is just right. A premium decorative dish that is practical, useful and endearing as well. The message written on the dish, "Mothers and Daughters, never truly part, maybe in distance, but never in heart" makes it one of the more ideal birthday gift ideas for mom from daughter.
Elegant and stylish dish that can be used as jewelry tray
Product dimensions: 4 x 4 x 0.9 inches
Made from premium quality ceramic
Attractive polished and smooth surface
16. A sun-catcher that doubles as a wind chime
Finding it difficult to choose one from hordes of the best birthday gifts for mom? Gift her a two-in-one present – a sun catcher that is a wind chime as well! Isn't this twice as good a birthday gift for mother?! The attractive details are sure to leave her amazed at your gifting skills and full of love too. Talk about a double whammy!
Butterfly-shaped sun catcher made of silver and zircon
Dry flowers pressed in between for pretty detailing
Little charms and pendants jingle as wind chimes
Package includes 1 suncatcher and 1 suction cup with hook, neatly packed in gift box
17. A lovely tea set to unwind with
We know you love your mom to the T, and that's why you should pamper her with some – yes, tea! No, we aren't fooling around with mere wordplay. Gift your mother some me-time as she unwinds, sipping on a hot cuppa on a lazy afternoon. Trust me on this one; this lovely tea set is going to be one of the best birthday gift ideas for mom.
25 piece set that includes 1 tea tumbler with lid, 12 assorted tea bags, 10 honey sticks, and 1 pouch
Made of BPA-free stainless steel; tumbler is vacuum insulated to keep your tea hot for a longer duration
Finest hand-crafted tea in different flavors
100% natural honey sticks sourced straight from the hives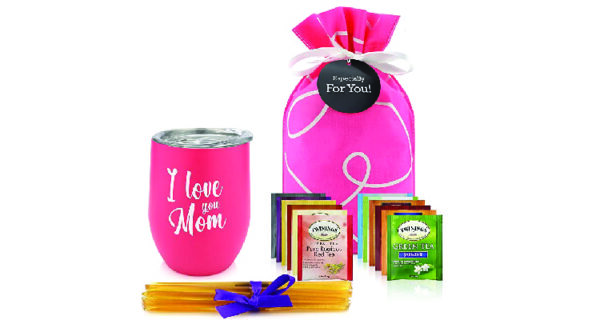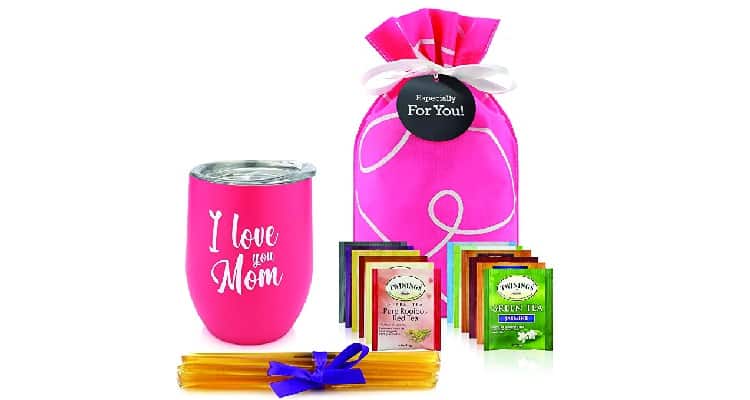 18. The perfect birthday present for mom: A heart-touching verse
Go old school in expressing your love for your mother by opting for this framed verse. There is something magical about poetry that tugs at the heartstrings and strikes a chord. This framed verse will do exactly that: it will give words to your feelings and stir up her emotions.
High-quality, embossed wooden frame
The poem, "Mom, now that I am older" by Teri Harrison is printed on a premium cardstock
Product dimensions: 5 X 7 inches
Comes in ready-to-gift box
19. Keep it simple with a Starbucks gift card
All moms thrive and survive on coffee (I know because I do!) Keep it uncomplicated and practical with this gift card from everyone's favorite coffee shop: Starbucks. And when Starbucks is in the spotlight, it's GOT to be the best birthday gift for mom ever. Period.
Starbucks gift card that can be redeemed at most outlets
Choose your own card design depending on the occasion
Treat mom to prepaid orders
Doesn't cover refunds or returns
Related Reading: 55 Unique Ways To Tell Someone You Love Them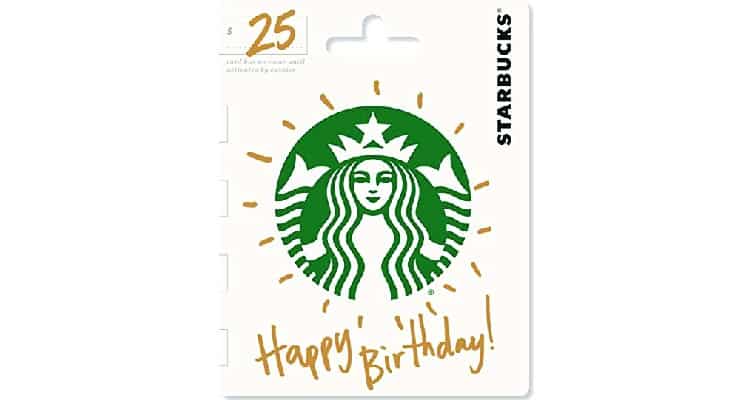 20. Pair of attractive earrings
Mothers are precious; thus the gifts for them should be too. This one-of-a-kind birthday gift for mother checks all the boxes – this pair of sterling silver earrings will make her heart sing.
Teardrop-shaped earrings in sterling silver
Real dried flowers carefully preserved in resin
Features fishhook backings
Each piece features a unique design and color owing to the natural beauty of flowers
21. Calming shower steamers that she will love
How about getting some birthday gifts for mom that help her relax and unwind? Gift your mom this set of shower steamers that will help her ease out tension and stress. There is nothing else that can spell out your love for your mother than this exquisite gift! The concern that you have shown in choosing these soothing steamers will be absolutely evident to her.
Set of 15 shower steamers
Infused with lavender oil, they make bath time relaxing and aromatic
Spa-like aromatherapy in the comfort of your home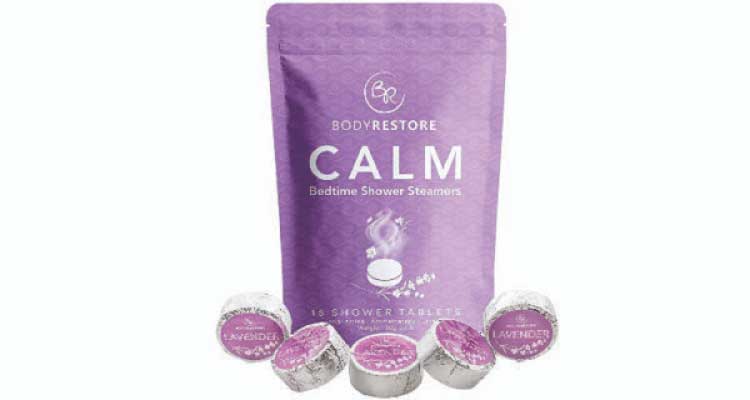 22. Suave mother son necklace
A necklace that denotes an inseparable bond, this is definitely one of the best birthday gift ideas for mom from son. This special gift will always stay close to both your hearts, reminding you of each other's hugs. Your mother is sure to find herself enveloped in your love as she dons this stunning necklace.
Carefully crafted from 925 sterling silver
Necklace features 18" long chain with lobster clasp
Minimalist design makes for elegant style
Package includes a sliver saver bag and a polishing cloth
Related Reading: 10 Proven Ways To Show Someone You Love Them
23. Sentimental wood box sign
The best birthday presents for mom are the ones that express your feelings for her. Let her know what she means to you, and how she lights up your life with her love and care. This wooden box sign with a loving message will hold a special place not just in her house, but will make a home in her heart as well.
Box sign in black and white, measures 6 x 6 x 1.5-inches
Engraved with the message in retro font: "To the World You Are a Mom, But to Our Family You Are the World"
Box and needs no stand to hold it upright
Made of high-quality, mildew resistant wood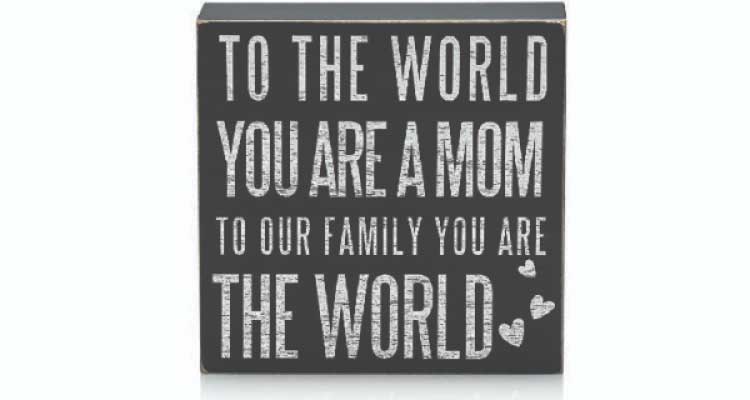 24. Gift your mom a green thumb
For mothers with a green thumb, this is the most useful gift for mom's birthday. And, if your mom doesn't have a flair for gardening, then this gardening tool set will definitely inspire her to do a little digging. Your mom will be as delighted as a child at having been gifted a new hobby to pursue.
Set of 10-in-1 garden tool kit that includes 1 x three tine rake, 1 x big sharp shovel, 1 x weeding knife, 1 x big round shovel, 1 x small round shovel, 1 x small rake, 1 x pruning shears, 1 x small sharp shovel, 1 x spray bottle, and 1 x hedge shears
Comes in handy and portable toolbox
Premium-quality tools, perfect for all gardening-related work: digging, raking, weeding, transplanting, aerating, and more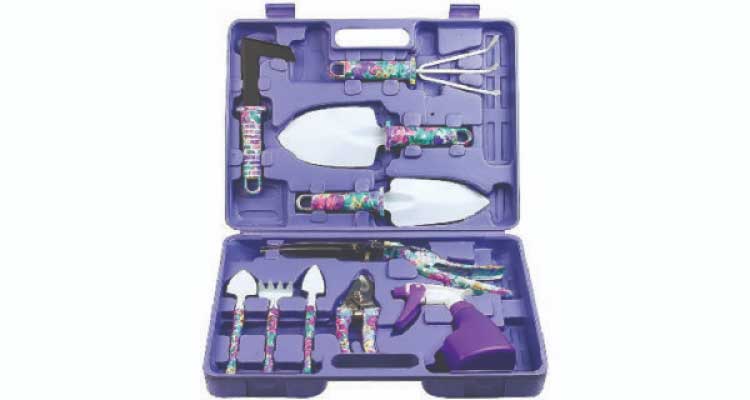 25. Warm fuzzy blanket
Remember those wintry nights when your mom would check on you while you were asleep and pull that comfy blanket over you? Treating her with the same care and concern would undoubtedly be the best birthday gift for mom. Surprise her with this wearable blanket so that she is hugged by the warmth of your love every time she cozies up in it.
Luxurious fluffy blanket that feels as soft as cotton balls
Best-quality microfiber fleece used to provide maximum comfort
Blanket features a huge pocket and large sleeves
26. A specially curated gift set
For times when you can't settle in with any one, single birthday gift for mother, go for a gift set instead! A gift set like this will cover a variety of gifts that are sure to impress your mom. Surprised her with your thoughtfulness.
Includes a "best mom ever" marble mug with spoon, jewelry tray with sterling silver necklace and pair of earrings, bunch of fresh carnations and scented candle
Comes in attractive packaging along with gift card
Premium quality products that will steal your heart at one glance
27. Go practical with a tote bag
If finding useful gifts for mom's birthday is your thing, then you must consider this tote bag. Bags are a woman's BFF, carrying a mini version of their world in it. Not only will your mom use it almost every day, but will also love it for its sheer simplicity.
Cotton canvas tote bag in black and white
Available in all alphabets to mark the bag with name initials
Product dimension: 17″ x 19″ x 2″
28. An Amazon gift card in a cute box
This is one of those birthday gift ideas for mom from son that is fool-proof. There is no way you can go wrong with this – a gift card for her to shop for all her favorite things from everyone's (including mine!) much loved Amazon. This practical gift card comes in a cute gift box so it'll look great when you present it to her too.
Amazon gift card worth $50
Comes with no returns, no refunds, no expiry date and no fees
Can be redeemed on innumerable products across the site
29. Relaxing spa set
Everyone likes to get pampered with stuff that helps them relax and chill, but women, they LOVE it (I know because I do!) And that's why most birthday gift ideas for mom from daughter revolve around spa gift sets (duh, they're both women!) Get soothing spa services at home with a gift set that indulges you with the best of experiences.
4 piece gift set for ultimate spa-like experience
Package includes 1 stainless steel tumbler measuring 12 oz, 1 rose bath bomb, 1 pure manual diamond soap, 2 soy candles infused with the aroma of fruit and flower
Comes beautifully packed in a box, complete with card and ribbon
Related Reading: 30 Self-Care And Wellbeing Gift Ideas – Because You Deserve The Best
30. Let there be light!
The best birthday gifts for mom should light up her life – so why not a gift that literally does that? This night lamp will pretty up a dull corner of the house, bring a smile to her face and spread light and positivity! What a de-light-ful gift, right? Come on – we had to!
5 mm thick acrylic piece on a wooden base
Engraved with warm message for mom
Has standard USB charging port
Soft yellow colored light for uninterrupted sleep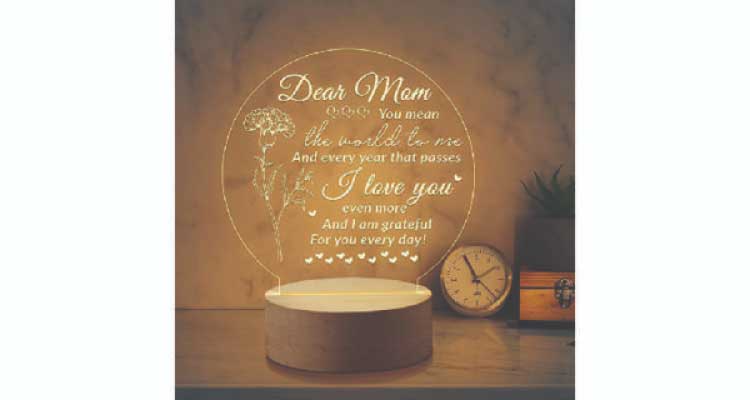 31. A cushion that makes her go "Aww"
Talking about uninterrupted sleep, a well-cushioned bed is indispensable to facilitate this. Opt for this personalized gift for mom's birthday where you have her name along with the entire family's printed on a snug cushion. A family tree might sound clichéd, but this super cool, customized cushion will add a personal touch anywhere your mom chooses to put it.
Square-shaped cushion with polyester filling
Available in burlap and linen
Can be customized
Product dimensions: 12″L x 18″W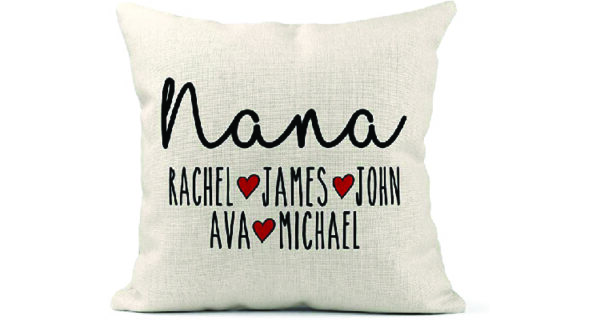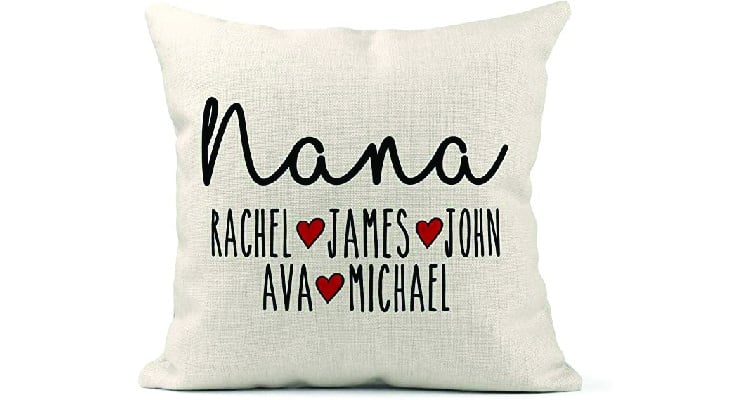 32. Candies for her sweet tooth
Your mother must have spoiled you with sweet sugary treats in your childhood. Why not shower her with the same syrupy candies? Spend an evening with her reminiscing about the good ol' days munching on these sugar candies and you two are sure to have a sweet ol' time together.
Candy bento box in 3 flavors
Gummies and candies in 3 unique tastes: Rose all day, Peach Bellini, Dark chocolate sea-salt caramel
All-natural ingredients for premium indulgence
Item weight: 2.5 pounds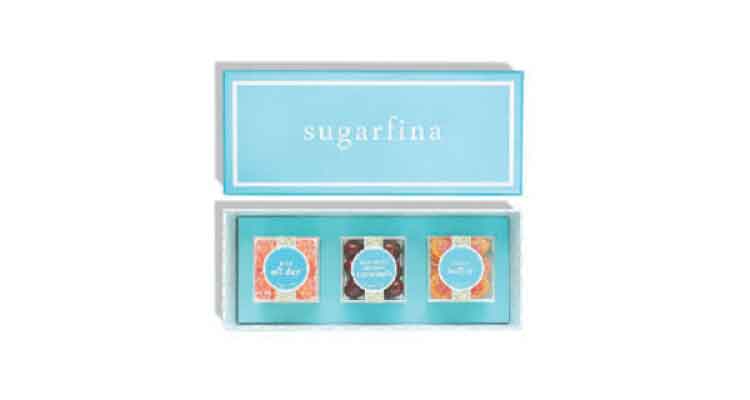 33. Crystallize memories with this frame
Present her with a leaf out of your memory book with this thoughtful birthday gift idea for mom. A glimmering crystal frame displaying an endearing family picture is all that she needs to keep you right in front of her eyes. Preserve your old memories as you make newer ones!
Customized 3D crystal etched with picture of your choice
The LED light base lends illuminating 3D effect to your picture
Needs no batteries; can be plugged in using any USB port
34. Good luck statue
Depict the special bond you share with your mother with this cute statue.This adorable figurine is sure to put a smile on your mom's lips because of its sheer cuteness and if that's not what the best birthday gifts for mom are supposed to do, then what is?!
Resin figurine in golden hues
Eye-catching details with accurate intricacies
Product dimensions: 9.8 x 4.5 x 7.5 inches
Item weight: 1.8 pounds
35. Long distance love map
One of the most unique birthday gift ideas for mom from daughter would be this long-distance love map. The map depicts how you two are connected by your heartstrings irrespective of the distance that separates you physically. You might be away from your mom, but your love will carve its own path through this map which will remind her of you.
Personalized gift for mom's birthday
Printed with the message: "A love between mother and daughter knows no distance"
Available in different sizes
A great conversation-starter adorning your place
High-quality ink used on premium paper to give you the finest of gifts
36. Comfy house slippers
Still trying to figure out which ones are the best birthday gifts for mom? These comfortable house slippers in faux fur are the answer to all your gifting woes. Stylish, suave, practical, and useful this is one gift that your mom will adore. See her grin from ear to ear as she unwraps the gift box to find this stunning pair of snug slippers.
Made of 100% synthetic material, it comes with anti-skid sole
Thick memory foam provides cushioning
Fluffy slippers that feel as soft as a feather
Available in different sizes and colors
37. Tickle her funny bone with this hilarious coloring book
A coloring book that highlights the life of every mom, if this is not one of the best birthday gifts for mom, then we don't know what is! Hilarious and yet relatable, your mother is sure to identify with the fun messages and scenarios on the pages, irrespective of her age. Give her some moments filled with leisured pleasure as she lets her creativity take over her mundane routine.
Paperback coloring book in high-quality paper
Cover design in matte finish
Product dimensions: 8.5 x 0.17 x 11 inches
74 pages of fun-filled creativity
38. Personalized newspaper poster
A birthday gift for mother that celebrates her presence in your life, what an excellent idea, isn't it?! This unique gift will take her (and your whole family) back to the year she was born. With cool facts and news from the year printed on the poster, it really makes for a unique birthday gift idea for mom.
Printed on premium quality paper
Product dimensions: 8 X 10 inches
Can be customized
Makes for great party décor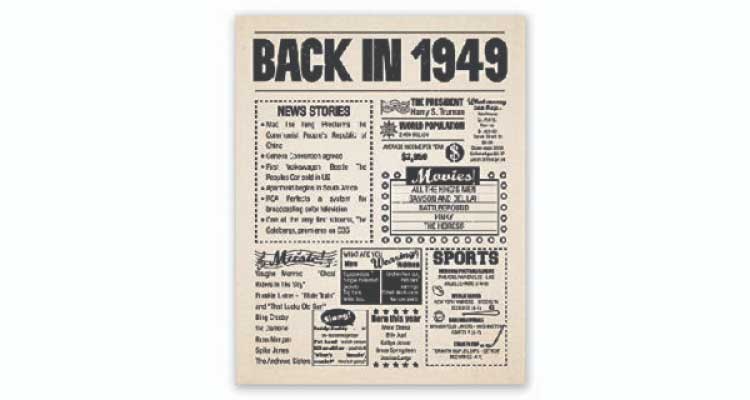 39. An exclusive wooden card
Tired of getting the same age-old greeting cards for your mom? This year, make it a little extra special with this exceptional wooden card that will last forever. Did someone mention the best birthday gift ideas for mom from son? We bet this one is exactly that! This "I Love You Mom" card fits every occasion too.
Display block carved out of single block of premium quality wood, ⅛" in thickness
"I Love You Mom" engraved on the wood in cursive
Product dimension: 4 X 6 inches
40. Crescent moon necklace
A special celestial beauty for the gorgeous mother you have! This necklace with a magnificent moon-shaped charm will leave her short of words with its beauty. It is one of those birthday gifts for mom that she will cherish forever.
Length of chain: 17.5 inches
Dimensions of the charm: 25 X 25 mm
Available in gold, silver and rose gold plating
Related Reading: 30 Gift Ideas For Women Who Have Everything – Unique Gifts For Her
Having discussed at length a great variety of birthday gifts for mom, you are all set to take her by surprise. You know where you need to head next; just pick up a gift, present the same to your mom after generously sprinkling it with lots of love make. These are special moments that you will both cherish for a lifetime, so make sure they're magical!
21 Christmas Gifts For New Moms| Unique Motherhood Gift List [2022]