Be it your best friend or your partner, introverts will seldom be forthright with you about their preferences. So, if you're looking for gifts for the introverts in your life and don't have a clue about what could be perfect for them, we understand. Introverts can be the best companions, always comforting you with their presence while not asking too much from you, but it can, sometimes, get a little hard to fathom their likes and dislikes.
That's why we've compiled this list of the best gift ideas for introverts that have a high chance of putting a smile on their faces. These ideas take into consideration different personalities and preferences, so you can choose accordingly. No matter what the occasion, the best gifts for introverts will work every single time.
15 Thoughtful Gifts For Introverts
Introverts often have a limited social battery, that is, they prefer spending time alone and social interactions can be draining and tiring for them. Therefore, gifting them something that allows them to stay busy while being alone is an ideal gift. Don't worry, all our gift ideas have been selected keeping these factors in mind. From foam slippers and innovative apparel to relevant books, we have compiled all the perfect ideas to surprise the introvert in your life! Go ahead and choose any of these thoughtful gifts for introverts.
Related Reading: Having A Relationship With An Introvert? 7 Tips For Dating An Introvert
1. MZOO Sleep Eye Mask
There's nothing more calming and wonderful for your health than a good night's sleep. So, when you're looking for gifts for introvert boyfriend or girlfriend of yours, these eye masks easily stand out in terms of utility. Once you put them on, they allow no light in and are designed to fit your eyes perfectly. The masks can be used for a variety of other purposes other than sleeping, like meditating or just taking a little shut-eye break at any time of the day.
Made of memory foam that's lightweight and keeps you comfortable
Comes in 5 different colors for you to choose from
With ultrasonic stitching, you'll find no seams that might hurt your face
2. Twinings tea bags sampler assortment box
Introverts usually find joy in the comforts of indoor activities and there are few as calming as brewing and sipping on some warm tea. This is why these tea bags make for the best gifts for introverts. They come in a variety of flavors and you can choose a type as per your mood and preferences. The product comes with a stunning gift box that you can utilize for other purposes too.
Available in three color variants
The box has a total of 80 packets with 16 flavors
Includes both caffeinated and non-caffeinated options
3. Faux fur throw blanket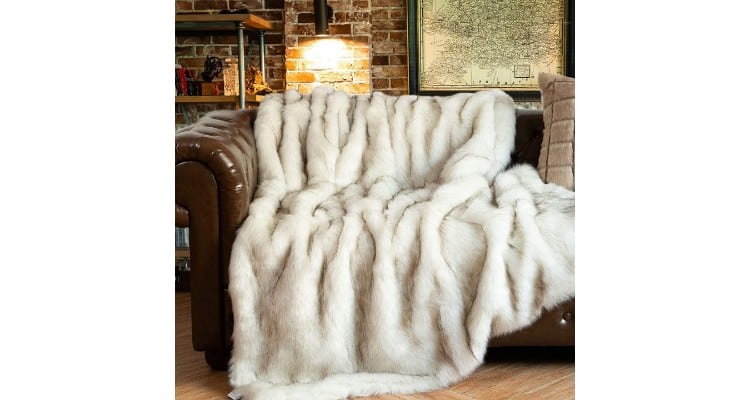 What can be a better gift for an introvert than something that allows them to stay indoors and relax? One of the best gifts for introverts, these blankets are as cozy and comfortable as they get. Capturing the appearance and texture of actual fur, the product is very soft, making it ideal for snuggling into. A steaming cup of coffee, a wonderful book to keep company and this blanket, what more could an introvert ask for?
Comes in 33 variants, with 11 different color options and 3 different sizes
Blanket is made using polyester and modacrylic
Works as perfect prop material for all your Instagram posts
Related Reading: 21 Last-Minute Gift Ideas For Your Wife's Birthday
4. Wine purifier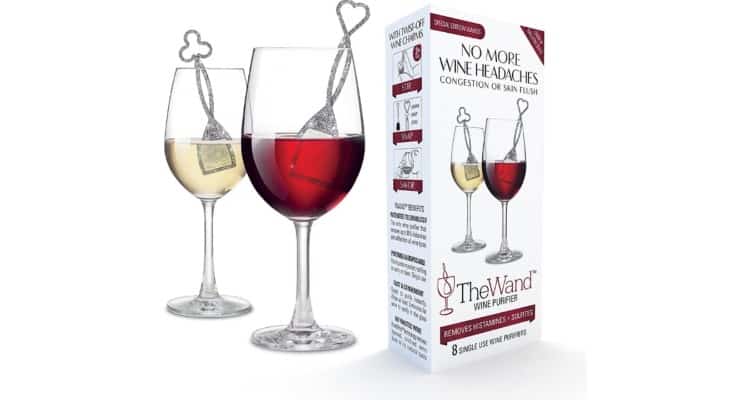 This wine purifier completely changes the way you consume alcohol. Imagine not having to worry about the wine in an open bottle getting oxidized. Imagine not having to go through those painful morning hangovers and not having to deal with any of the side effects caused by a wine like headaches and an upset stomach. The histamines and sulfites present in wine cause various side effects. 
By removing them, you can enjoy the beverage without having to go through all this. So, if your loved one is a wine lover, they will be thanking you forever for this purifier. This is, undoubtedly, one of the best presents for introverts. They can enjoy a book or their new favorite series in the comfort of their home while sipping wine, without worrying about the side effects. This would also be a great gift for beer lovers and brewers.
Removes histamines and sulfites with its patented technology
Each purifier can be used only once
Purifies all types of wine and improves its overall taste
5. Memory foam slippers
Most introverts prefer spending time at home. So, when you're searching for gift ideas for introverts, you must always prefer products that are suited to indoor usage. This is why these slippers make for such wonderful gifts. They're soft yet sturdy and the design keeps your feet protected. The slippers are designed such that your feet always remain dry and odorless, which means you can wear them for hours without any issues.
Has a memory foam layer to provide a soft surface for your feet
An elastic sponge layer absorbs any shocks for comfortable walking
Very flexible and soft, simultaneously providing durability and comfort 
Comes in 16 color variations
6. Chair massage pad for neck and back
This incredible massage chair could be the ultimate source of relaxation to relieve some stress for the loved ones in your life. Providing shiatsu and rolling relaxation for your entire back, it offers comfort using heat therapy. The chair can be customized to suit different physical sizes and preferences for different massage intensities. Such presents for introverts will ensure they love you forever. After all, who doesn't want to relax their body after a full day of work, eh?
8 massage nodes travel up and down to relax all your back muscles
Comes with an adjustable massage pillow to be fitted behind your neck
Interior is made of soft fabric while the exterior is made of premium leather
7. Memory foam pillows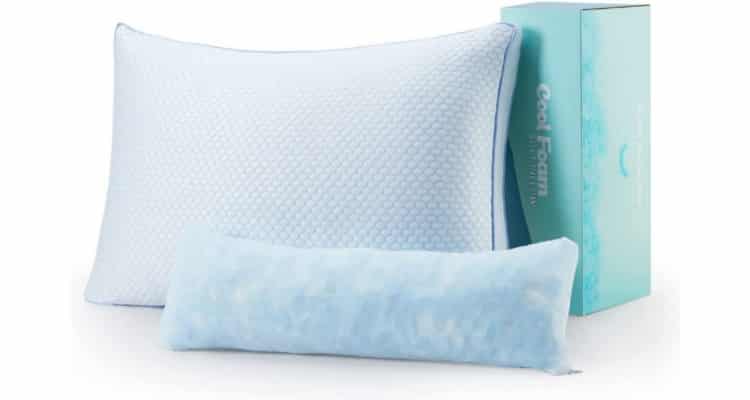 When searching for gifts for introvert boyfriend or girlfriend, try to look for something that will make their everyday life calmer and more peaceful. These pillows fit that bill perfectly! Soft and cozy, they will assure you a healthy and proper sleep for a great next morning. The large size means you can roll left or right all you want in your sleep, but you won't ever have to adjust your pillow. 
Bamboo fiber is used on one side of the pillow that keeps the temperature warm
Other side of the pillow has a more cooling surface for hotter nights
Pillows are filled with gel foam for added softness
Related Reading: 21 Cool Tech Gift Ideas For Couples Passionate About Gadgets
8. Introverts unite unisex women's men's shirt
Your introvert friends will love wearing this tee to any party or social occasion! Whether you're looking for gifts for an introvert man or woman, this apparel is perfect. It comes in several sizes and colors and can be easily paired with any other piece of clothing. It counts as one of the best gifts for introverts because they can comfortably wear it all day and make a statement about being a proud introvert. 
Comes in 9 color variants
Made of cotton and polyester
Available across multiple sizes, from XS to 4XL
9. Whiskey river candle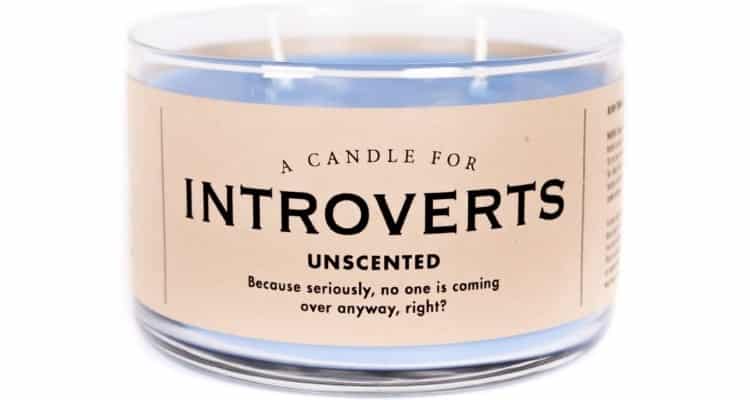 While the candles are unscented (because who's going to come over anyway, right?), they have a mild whiskey smell that is very pleasing to the senses. The candles are handmade and your introvert friend or partner would love to use them at home to create a nice ambience while they relax. Candles are one of the better gifts for introverts since they enhance indoor experiences and make for some great affordable gift options. Besides, we all know how much introverts in our lives enjoy cozy, relaxing environments at home. 
Can burn up to 60 hours
Unscented
Made using soy wax
10. Sony WH-1000XM4 wireless noise canceling overhead headphones
The product name reveals why this is one of the best gifts for an introvert girl or guy. These headphones provide introverts with what they crave the most at any time and place: silence. They can use them to listen to music, take a call and attend meetings smoothly, no matter the surroundings around them. With the magic of superior audio clarity, modern signal processing and sensor technology, users get to enjoy seamless audio experiences.
Can be paired with multiple devices
Battery can last up to 30 hours
With its detection technology, playback automatically pauses when you remove the headphones
Has 3 color variants
Related Reading: Top 10 Gift Ideas For Her
11. Kindle Oasis
If you want gifts for introverts who are also readers, you can't choose a better option than this. Perfect for reading in any situation, your introverted friends will find it easy to seek comfort in their Kindle when they find themselves around too many people. These devices are waterproof and can be easily carried anywhere. The range of customizable reading features and a large selection of titles from the Kindle library will change the experience of reading for the introvert in your life.
Available in 2 colors, graphite and champagne
Employs the 300ppi display for a rich reading experience
Light can be adjusted to suit the surroundings
12. Percussion massage gun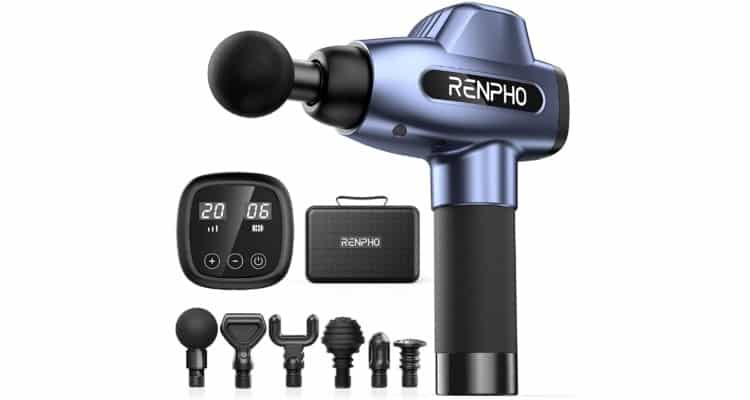 Gift your friend the joy of a full-body massage at home with this massage gun! With the variety of massages it offers, a pleasurable experience is guaranteed. You can be assured of the durability, thanks to the long-lasting batteries and a design that spreads the heat and allows smooth functioning. Perfect for curing pain and releasing tension in any body part, the equipment doesn't require anyone's assistance, making it the perfect product for introverts. Easy to use, the massager comes in a portable case that you can carry anywhere.
Has an 8 hour working time with just 3 hours of charging
Comes with 20 speed levels to match your requirements
Has 6 different massage heads for massaging different body areas
13. Buffalo Games – Darrell Bush – Moonlight Lodge 1,000-piece jigsaw puzzle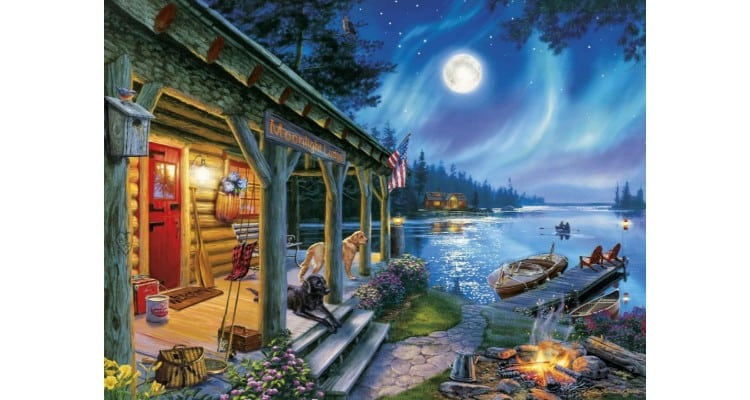 The gorgeous image used in the puzzle has been created by Darrell Bush, renowned for his lakeside paintings. This jigsaw puzzle, made of 1,000 pieces, will keep your friends busy and entertained for hours and they'll be grateful to you for such a thoughtful present. If you're trying to find gifts for an introvert man or woman, this would be a perfect choice. The finished product looks stunning as a showpiece as well and can be used as such once assembled.
Created using fully-recycled paper board
Comes with a full-color poster for hints
The same painting also comes in two other different styles
Related Reading: 20 Thoughtful Birthday Gift Ideas For Husband
14. Leather hardcover diary
Gift your introverted loved ones a stylish home for their words with this stunning diary. The ruled notebook comes with a pen holder and a ribbon bookmark and the thick, premium paper is easy to write on. From sketching and designing to journaling, this diary is perfect for multiple purposes. This is why it's one of the best gifts for an introvert girl or guy that they'll truly cherish.
Available in two color variants, black and brown
Has 200 pages in total
A5 size with a hardcover binding
Back cover has an elastic band to keep the journal closed
15. 'Go Away' coir doormat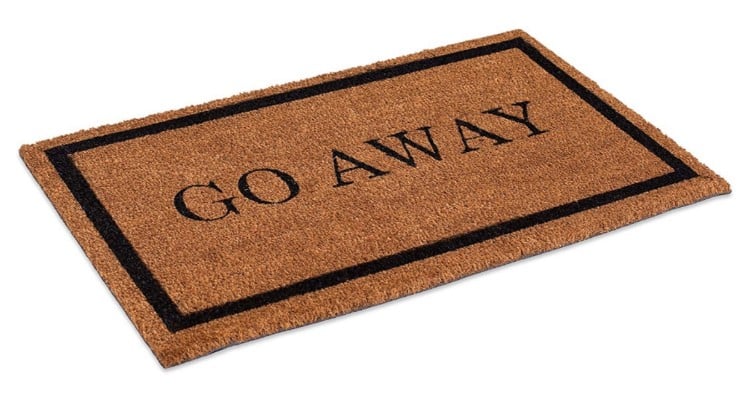 The fact that introverts don't enjoy socializing is no secret. So, why not give them something to display that sentiment? If you want to add some humor to your presents, this could be the perfect gift. Your friends will appreciate your dry sense of humor and who knows, they might actually use it as their doormat! The mat can be easily cleaned. 
Made of coconut husk that lends it strength
Backed by vinyl for a stronger grip on the floor
Doormat size is 30×18''
Hopefully, by now,  you have found some unique gift ideas for the introverts in your life. Whether they're your partner or your best friend, they'll adore these unique gift ideas. These gifts for introverts have been chosen while keeping in mind the widest variety of preferences and habits usually seen in introverts. There's no going wrong with these products. What are you waiting for? Get started with shopping for these wonderful gifts for introverts!
Dating An Introvert: Things To Know To Make The Relationship Work